Certified Nursing Assistant (CNA)Resume Example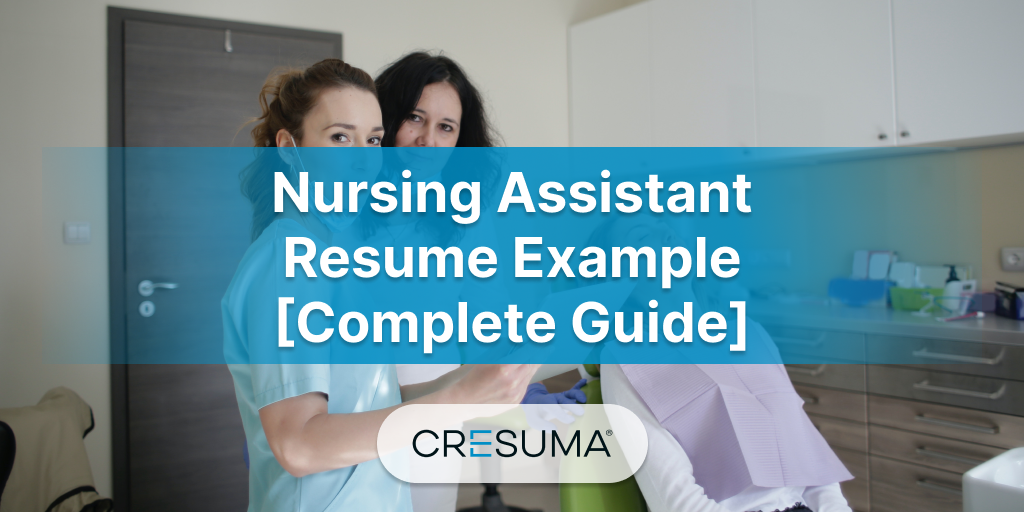 Complete Resume Guide for a CNA
Ask from a Professional CNA (Best Tips and Secrets)
Modern Recruitment Process of Certified Nursing Assistant
Certified Nursing Assistant Resume Example (Text Version)
No hidden costs. Download your ATS-Friendly resume in PDF for absolutely FREE!
Certified Nursing Assistant (CNA) Resume
No need to start from the beginning. Edit this resume sample with your information and keywords from the job posting.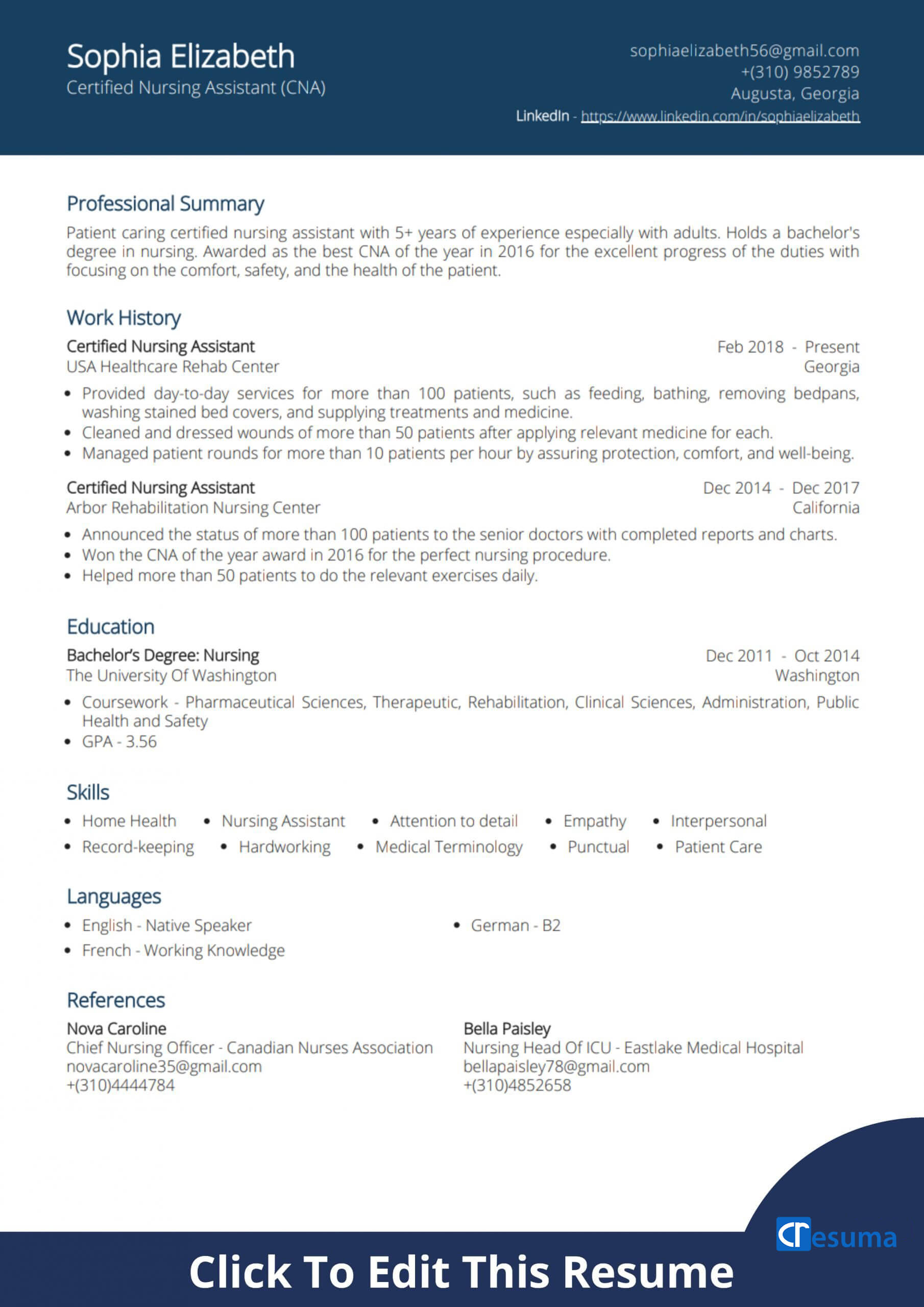 Complete Resume Guide for a CNA
01
Can CNA download Resume Templates for free?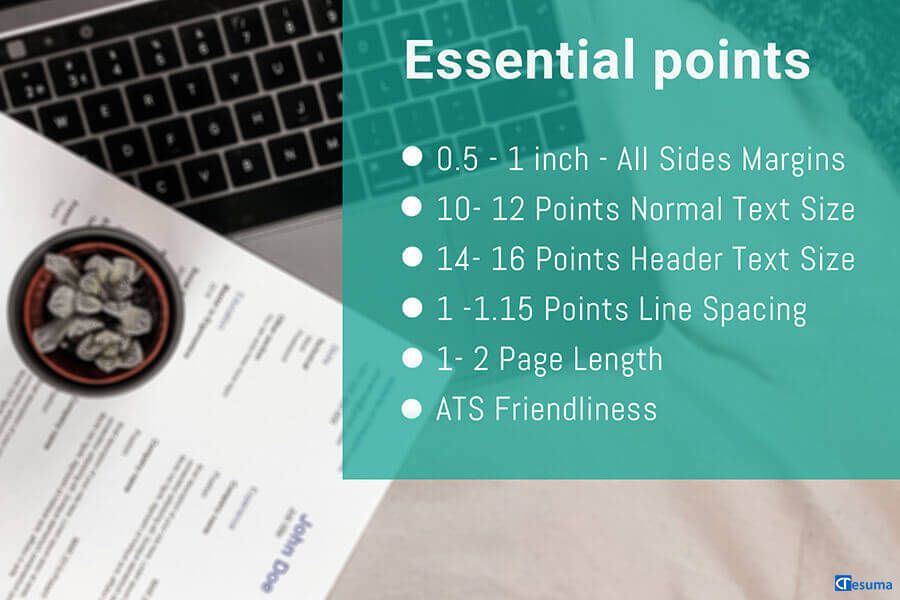 Why not? Now the Online Resume Builders are available. So, the applicants can choose a great template based on their willingness. However, here are the answers to the common questions that you may have when you select the resume template of a  licensed nursing supporter.
How to protect the ATS friendliness of the CNA resume template?
Usually, if the text of your resume can select, if the links of your job application can click, and if your resume template uses simple graphics, 50% of the ATS friendliness of the certified nursing assistant resume is secured.  For that reason, you have to check those things in your resume.
What is the best font style for a certified nursing assistant?
There are some font styles recommended for resume writing. Among them, Calibri or Georgia is the most suitable font style for a  licensed nursing supporter. But there is no restriction to use or not to use these fonts. You can choose a clear font.
Is there a specific color for the nursing field?
No! But you have to be more careful when selecting the colors for your resume. That means selecting some cool and calm color collection will affect you positively. In contrast, luminous and shiny colors will impact you negatively.
Can I create a two-page CNA resume?
If you are an experienced certified nursing assistant for more than 5 years you are free to create a two-page resume. But ensure you have included the most relevant and recent information on both pages.

But a one-page resume is the best resume length for both experienced and entry-level CNAs. As a result, it is better to compress your resume content into one page.

.
Why should I use the PDF file format to save my resume?
Because resume PDF file format is more ATS friendly, accepted universally, and unable to edit after saving the file. So the majority of experts recommend PDF format for resumes. But Word and plain text file formats are also ATS friendly. Can I add a photo to my CNA resume?

.

Sometimes it depends on the request of the career announcement and otherwise your willingness. If the job post requires a photo or if you want to add a photo, share a professional-looking photo on your resume. for both experienced and entry-level CNAs. As a result, it is better to compress your resume content into one page.

.

But we recommend you to choose a photo-free resume layout and try to add more professionally valuable content.
02
What to include in CNA Resume Header?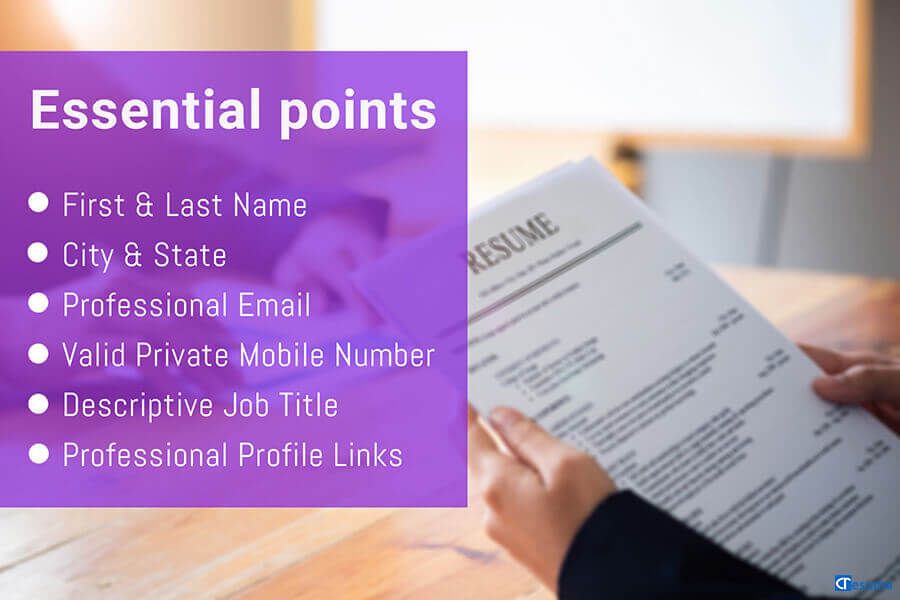 The contact information is allowed to be arranged in the certified nursing supporter resume header. In other words, your name, employment title, location, contact number, and email address are mandatory to include under photo on your resume. But social media links are optional

.
Checklist of Resume Header
Name:- First and last name only.
Job title:- Same to the occupation title stated in the job advertisement. (Maybe Hospitality Aide CNA, Emergency Room EMT, Live-in Caregiver, or sick individual Care Assistant (PCA))
Location:- City and state only
Email address:- Should not contain fancy words.
Contact number:- very personal, mobile number.

03
How does a CNA can use her personal profiles in the resume sample?
If you can prove your previous career history in different wellness-protecting companies as a  licensed nursing supporter from a personal profile such as LinkedIn or Twitter, it is better to note the URL in your resume header.
If a social media account such as Facebook and Instagram contains photos or videos of your caregiving process, provide the URL to make the recruiters impressed.
If you are conducting a Youtube channel on elder caring advice, child protection tips, or any other wellness-protecting field, that will be a great chance to showcase your uniqueness.
04
Should a CNA include the personal information in the resume sample?
The majority of wellness-protecting companies do not discriminate against the applicants based on race, national origin, religion, color, sexual orientation, veteran status, gender, age, marital status, or disability status.
So you do not need to bring up this information in your CNA resume sample. If you have the true meritocracy, you can be a splendid certified nursing assistant as soon.
05
What should a CNA resume summary include?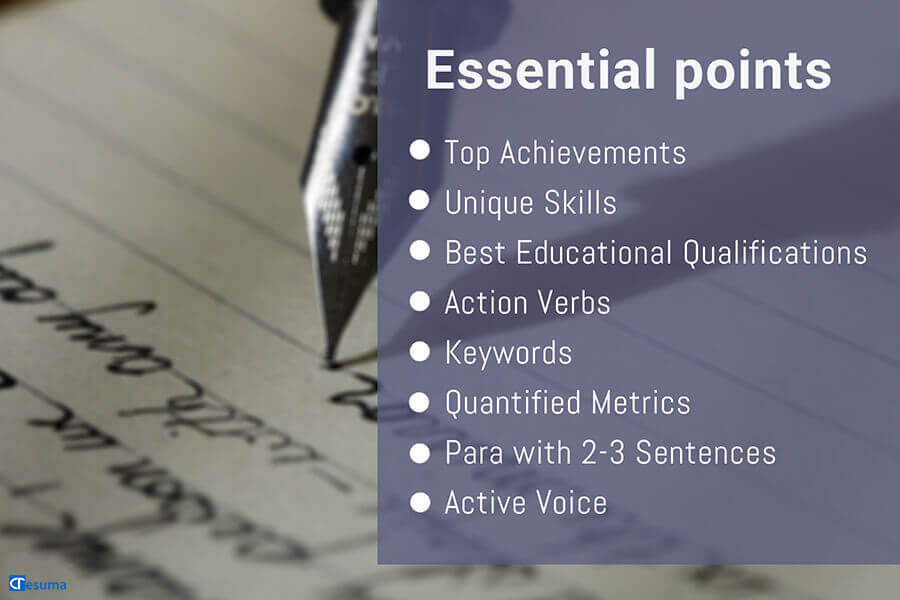 Let the recruiters know what are your unique skills, best educational qualifications, and top employment goals you have achieved as a  licensed nursing supporter by compressing them into a tiny paragraph. Then your CNA professional summary will be excellent.
Moreover, you can use relevant key terms and action verbs with active voice sentences to explain your career goals. Besides, using quantified metrics such as years, percentages, and amounts play a major role to stand out your resume summary at a great distance.
Example from an Expert
Summary
Patient-oriented and trustworthy certified nursing assistant with 5+ years of experience with adults. Completed the CNA, HHA, EMT, and BLS in 2015, 2016, 2018, and 2019 respectively. Always focused on the comfort, safety, and health of the hospitalized person based on the talent of clinical skills. Won the Most Appreciated CNA of the year award in 2018 for more than 200 positive comments of authorities, sick individuals, and their families.
See the complete resume summary guide
06
What are the recruiters looking for in the Work Experience Section of a CNA?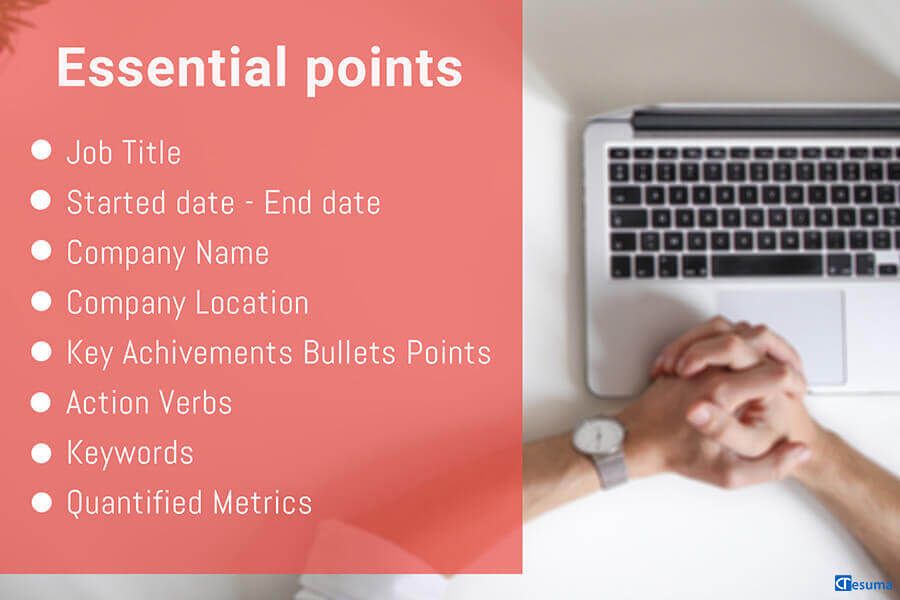 Usually, the recruiters are looking for recent experience in hospice, acute-care setting, resident care, home health, or communicable medical emergency setting when they scan the resumes of certified nursing assistants.

A complete work experience section of a CNA contains the occupation title, employment duration, healthcare company name, location, and 3-6 bullet points of your position of the occupational achievements

.
Work Experience
Certified Nursing Assistant – 2016/ Feb to present
Arbor Rehabilitation Nursing Center, California
Maintained patient rounds for more than 5 hospitalized people per hour by ensuring safety, comfort, and wellbeing
Looked after more than 50 sick individuals within 3 years with relevant treatments.
Awarded as the CNA of the year in 2016
07
How to create the Top Career Achievements for a Certified Nursing Supporter?
When you build the following achievements, if you can reveal the trust, respect, compassion, diplomacy, and appreciation that you have gained from the company authorities, terminal patients, and their primary caregivers, the person who hires you will impress.
Not only that, you can explain your personal skills like patience, confident personality, strong work ethic, and customer-service orientation while creating your top accomplishments.
Ability to work in required shift
The hiring managers are usually seeking applicants who can work in whichever shift. They require a different range of shifts such as 12-hour shift, 8-hour shift, day shift, night shift, holidays, overtime, and weekends. So, if you bring up that you can employ in those every shift they will consider your resume more than others.
Talent in educating the patient about personal care
The CNA is responsible to educate the sick individual and primary caregiver about the patient's positioning, daily living, and personal care. Therefore, do not forget to explain how much you are talented in instructing and information giving to hospitalized people in a friendly manner.
Expert health care assistant
Try to explain how your wellness-protecting service assisted to enhance the physical, psychosocial, emotional, and spiritual needs of the sick individual/resident and family. Remind how did you smoothly do the basic personal caring tasks from taking vital signs to household tasks that assisted.
Cooperative member of the CNA team
The majority of certified nursing assistants have to work with peer CNAs, nurses, doctors, patients, and their family members. On account of highlighting the situations that you engaged with others cooperatively will enhance the value of your resume.
Medical Specialty that the company required
Some occupational advertisements have required some specialties like the medical experts noted in the following table. First, you have to read the job advert thoroughly and check whether there is a specialty. If yes, you can highlight your experience in that specific category. Cardiology aide Special in the heart and cardiovascular system Pediatrics aide. An expert in helping kids Geriatrics aide Specialized in working alongside the elder. Psychiatric aide Specialist in mental health conditions or emotional disturbances. Home care aide Ability to work in the patient's home
08
Can the CNA omit the Education Qualifications from their resume?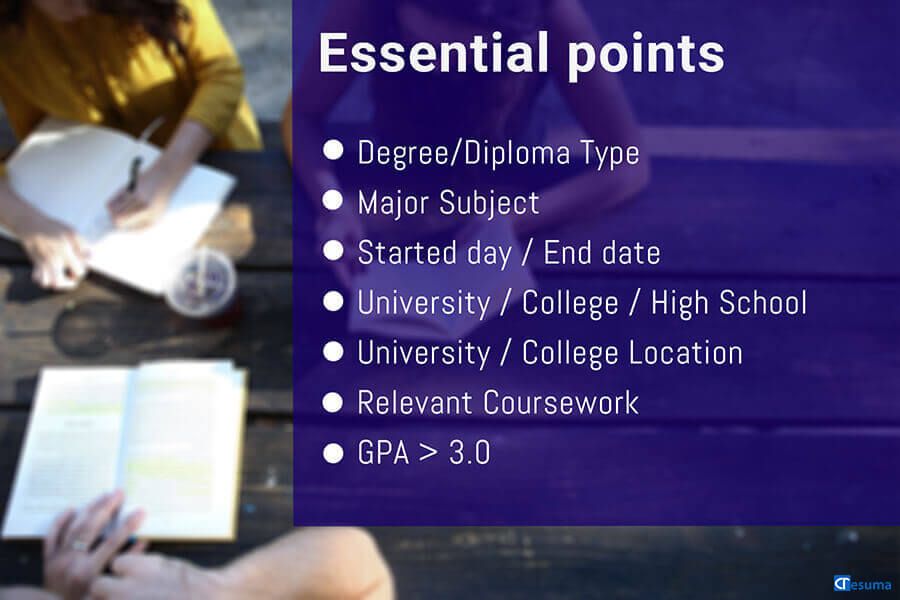 Having a bachelor's degree or whichever higher degree qualification to be an outstanding CNA is optional. However, you have to complete the required training and own a postsecondary certificate as a Certified nursing supporter to apply for the position.

The minimum educational qualification is the high school diploma to be a CNA in the profession. Further, mention the diploma type, graduated date, high school name, and location under the resume education section

.

Additionally, if you can list the goals related to the child or elders' care field that you have achieved during your high school period as bullet points the worth of your educational area will increase.
Example from an Expert
Education
High School Diploma – 2014/Jan to 2016/Apr
Gilbert Classical Academy, Arizona
A bright member of the school health association.
Participated in more than 10 wellness-protecting programs.
09
What are the best soft skills to add on a CNA resume?
Strong Communication skills:- As the majority of nursing assistants have to provide the correct instructions, suggestions, and information for the hospitalized people, oral communication is an essential fact to be a caregiver person. On the other hand, written communication is also a must to be a top certified nursing supporter because they have to write and accurately report the status of the sick individual daily.
Teamwork:- Usually the  licensed nursing assistants are working as a team. Also, an active and cooperative team member can conduct the duties smoothly. For that reason, recruiters like to hire an applicant with teamwork skills.
Time management:- The day of a CNA is full of duties of the hospitalized person such as cleaning, dressing, feeding, and providing medicine. Hence the applicant must be able to maintain the time well and work punctually.
Organizational skills:- The hiring managers are fond of selecting the candidate who can provide a clean, ordered, and stocked environment for the hospitalized person. Especially the clean environment positively impacts the patients who want psychiatric aid. So, point out you have the organizational skills in your skills partition.
10
Are there any Hard Skills related to a Certified Nursing Assistant?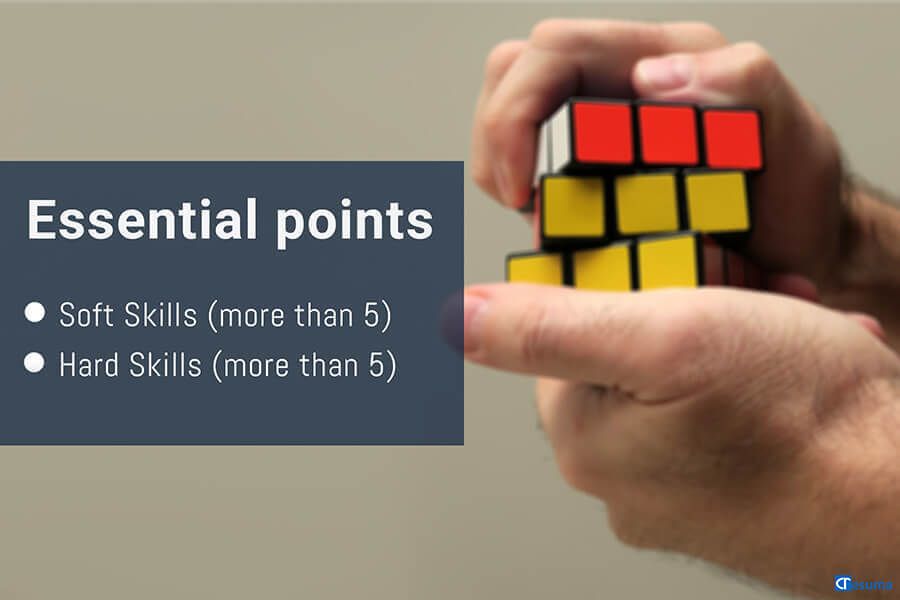 Yes. Though there are not many hard skills related to a CNA the following skills are very important and industry-specific. Hence entering them in the resume skills list, resume summary, or work experience sector will help you to be a professional certified nursing supporter soon.

.
medical terminology
patient care
nursing assistance
Record-keeping
Knowledge of medical terminology
Understanding of common disorders
Proper hygiene
11
What does a Fresher CNA Resume look like?
Experienced CNA Resume
Entry-Level CNA Resume
Main Structure
Resume header
Resume Summary
Work experience
Education
Skills
Resume header
Objective statement
Education
Skills
Extra Sections
Certifications & License
Awards & Honors
Clubs & Memberships
Freelance work
Personal Projects
Volunteer work
Best Resume Format
Reverse Chronological
Resume Format
Combined / Hybrid Resume Format
Summary Statement
Resume Summary
Objective statement
12
How to write a Resume Objective for an entry-level CNA?
As same as the resume summary, the certified nursing assistant resume objective provides the freshers to show their values. Also, you can explain how to achieve wellness-protecting company goals by using your skills, talent, and educational knowledge.
Especially, if you can add some keywords, quantified metrics, and action verbs to your resume objective, the worth of your CNA resume will be increased.
Example from an Expert
Objective
Ready to be a professional certified nursing assistant with good personal hygiene for patients especially adults by using a strong work ethic, confident personality, knowledge, and practice of the CNA training completed in 2018. Got the Paramedic license in 2019. Inclined to work in any shift.
13
Does the CNA License is essential to be a professional in nursing assistance?
Yes! As the job title represents, a majority of agencies tend to hire nursing assistants who are certified by the state. At the same time, they request a Certified Nursing Assistant(CNA), Licensed Practical Nurse(LPN), Home Health Aides(HHA), Emergency Medical Technician(EMT), Advanced Emergency Medical Technician(AEMT), or Paramedic license that has completed the relevant education hours of theory and clinical in preparation to become a superb  licensed nursing supporter.
It is important to note that, nowadays the CPR certification and Certified Hospice, Palliative Nursing Assistant (CHPNA) certification and Basic Life Support (BLS) certification are also required to be a nursing supporter by the hiring companies.
However, it is better to mention the certified date, organization name, and other provable information of the certifications you have in the 'Certifications & licenses' partition. Further, you can briefly note your licenses in the resume summary too.
14
What is the importance of different language fluency for a Certified Nursing Assistant?
The bilingual or multilingual ability is preferred by an agency that hires certified nursing assistants. If the applicant can communicate with a patient who speaks a different language such as Spanish, Chinese,  French, German, Arabic, and Russian, then she can provide the relevant information and instructions for them.
For that reason, bring up the languages that you can communicate in, under the 'Languages' area of your CNA resume sample. But do not forget to state the competency level of each language such as Highly Proficient, Very Good Command, Good Working Knowledge, B1, A1, or A2.
15
Are you a member of a health care club or organization?
If yes, you can show your passion for caregiving to the hiring personnel unconsciously. So, why aren't you hurrying to add the 'Clubs & Memberships' part to your licensed nursing assistant resume?
Make an attempt to provide at least the year of membership, organization name, and the post (if you have a specific post in the club) beneath the subdivision. Besides, pointing out the goals that you achieved by engaging in the programs of the club will contribute to the growth of your CNA resume.
16
Have you ever been the Nursing Assistant of your family member, relative, or neighbor?
If yes, you can bring up those accomplishments gained as a volunteer nursing supporter in the 'Volunteer Experience' area of your certified nursing assistant resume. You can build those victories by joining the powerful key terms and verbs.
At a great distance, the recruiters will impress to see the quantified results of your accomplishments. So utilize the relevant amounts, years, percentages, and other numeric values in your volunteer experience section.
Especially, arrange the goals you have achieved as bullet points. Make an effort to assemble at least 3 bullet points under the volunteer work category. But do not add more than 6 bullet points to maintain the length of your resume.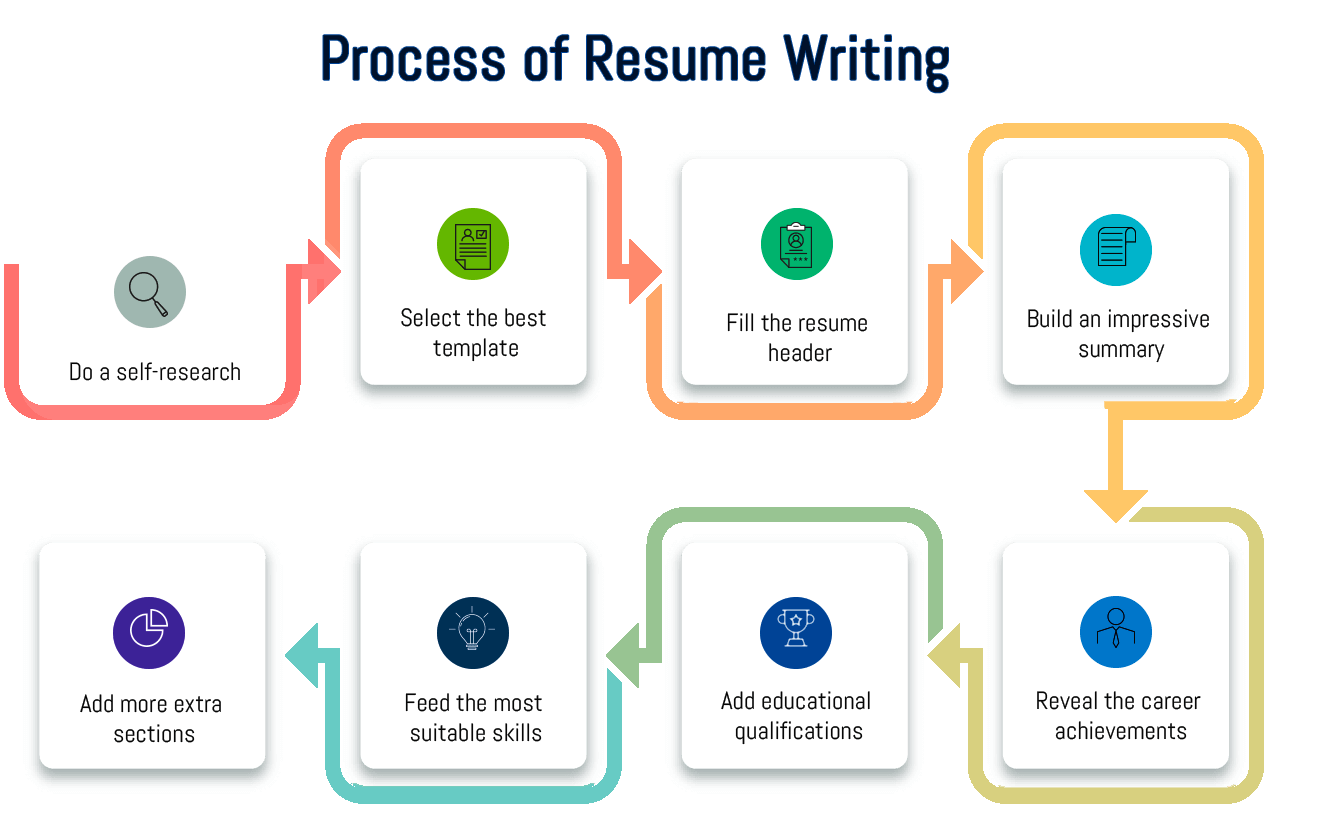 Ask from a Professional CNA (Best Tips and Secrets)
Quiz #01:- Why a Self-research?
The certified nursing assistants may work in hospitals, nursing homes, patient's premises, or emergency rooms. Also, the CNA resume should be tailored based on the requirements of the position of the occupation. That's why an applicant should conduct a self-research before creating the resume.
The job advertisement, official profiles of the company such as LinkedIn, Facebook, and Twitter, current employers, and customers are the best sources to conduct this self-research.
Finally, you may understand the type and scale of the agency, the status of the employers and employees, and also the information about their recruiting progress. That information will help you to tailor your CNA resume according to their requirements.
Quiz #02:- How to include keywords in a CNA resume?
Before adding the keywords to your resume you have to find out the most relevant key terms. The job advertisement is the best source to collect a set of keywords. So after they are gathered you have to use them when you write your career achievements in the resume summary, work experience, or other sections.
The following image will help you to choose the suitable words in your job advert.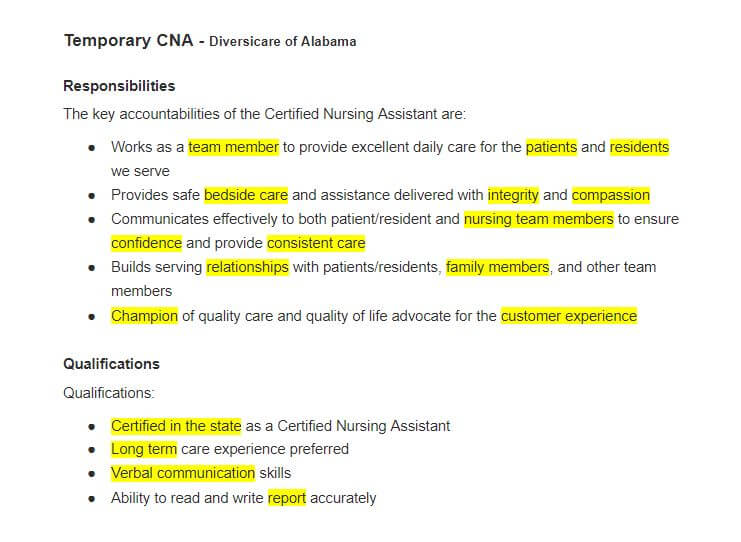 Quiz #03:- What are the powerful action verbs for a CNA?
Though there are many action verbs related to certified nursing assistants, you can find out the most powerful action verbs in your career advert. As they help you to pass the ATS test and impress the managers who hire you, try to add the powerful action verbs in your CNA resume meaningfully

.

Refer to the following sample job advert to have a perfect understanding.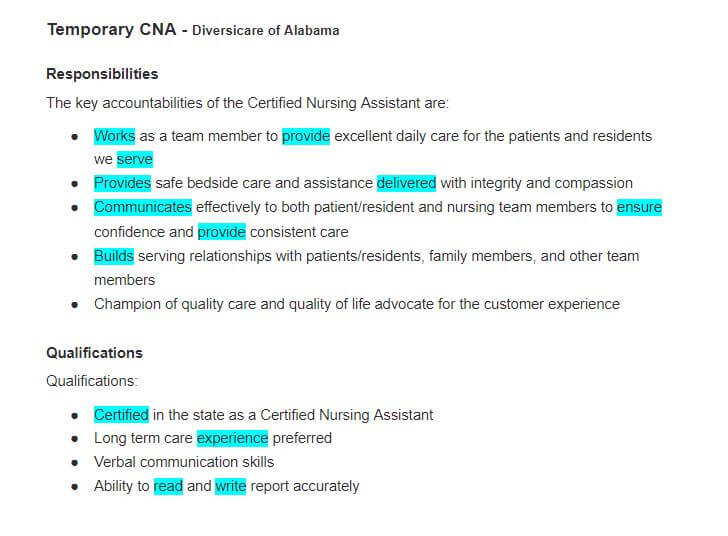 Quiz #04:- Why is a cover letter associated with the CNA resume?
Because a CNA resume cover letter gives a chance to the applicant to communicate with the hiring authorities in a friendly manner. So you can write a perfect cover letter and attach it with your CNA resume.
However, do not forget to explain why you apply for their licensed nursing assistant vacancy by admiring the company services and positive feedback of current employers and customers. Revealing that you have researched their wellness-protecting agency will impress the hiring personnel further.
Modern Recruitment Process of Certified Nursing Assistant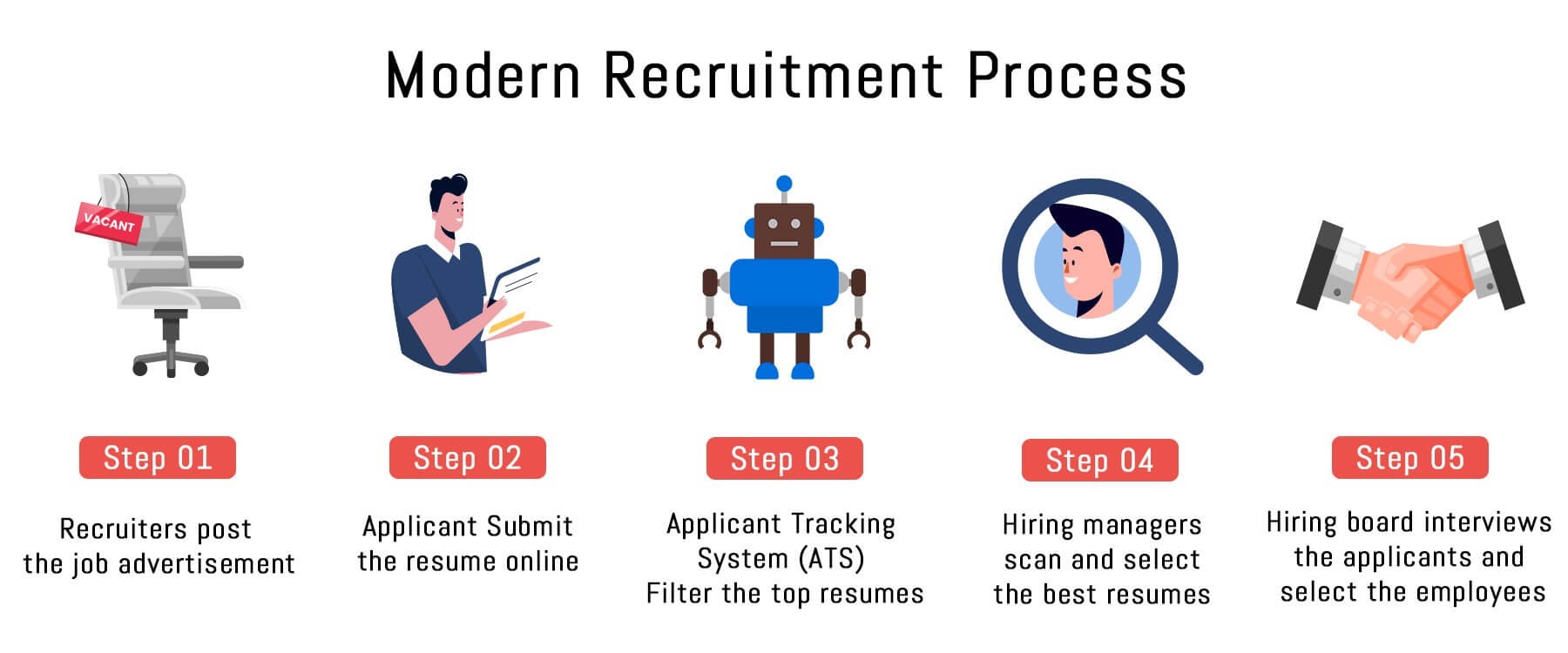 Overview
Though in the prior applicants saw the job advert from a newspaper nowadays the employments are posting on the websites.

On the other hand, though the previous applicants send a hard copy of their resume to the company, nowadays applicants have to send the CNA resumes via email.

The significant and effective change is using an Applicant Tracking System(ATS) to check and select the top resumes. As it is software you have to optimize your CNA resume according to the requirements of the job post well

.
Average Salary of the Certified Nursing Assistant
Usually, a CNA can earn $15.26 per hour. But the average salary may be slightly different based on the state, company, and the experience of the applicant. However, never mention your salary expectation in the CNA resume. If the job post requests to point it out, notice a fair and suitable salary for a licensed nursing assistant.
Certified Nursing Assistant (CNA) Resume Sample (Text Version)
Sophia Elizabeth
Certified Nursing Assistant
+(310) 125 4568
sophiaelizabeth56@gmail.com
Augusta, Georgia
LinkedIn – https://www.linkedin.com/in/sophiaelizabeth
Summary
Patient caring certified nursing assistant with 5+ years of experience especially with adults. Holds a bachelor's degree in nursing. Awarded as the best CNA of the year in 2016 for the excellent progress of the duties with focusing on the comfort, safety, and the health of the patient.
Work Experience
Certified Nursing Assistant – 2018/Mar to Present
USA Healthcare – Decatur Health & Rehab Center, Georgia
Provided day-to-day services for more than 100 patients, such as feeding, bathing, removing bedpans, washing stained bed covers, and supplying treatments and medicine.
Cleaned and dressed wounds of more than 50 patients after applying relevant medicine for each.
Helped more than 50 patients to do the relevant exercises daily.
Certified Nursing Assistant – 2015/Jan to 2018/Jan
Arbor Rehabilitation Nursing Center, California
Announced the status of more than 100 patients to the senior doctors with completed reports and charts.
Won the CNA of the year in 2016 award for the perfect nursing procedure.
Managed patient rounds for more than 10 patients per hour by assuring protection, comfort, and well-being.
Education
Bachelor's degree in nursing – 2012/Jan to 2014/Nov
The University of Washington, Washington
Coursework – Pharmaceutical Sciences, Therapeutic, Rehabilitation, Clinical Sciences, Administration, Public Health and Safety
GPA – 3.56
Skills
Home Health
Nursing Assistant
Attention to detail
Empathy
Interpersonal
Record-keeping
Hardworking
Medical Terminology
Punctual
Patient Care
Languages
English – Native Speaker
German – B2
French – Working Knowledge
More sample job descriptions for Certified Nursing Assistant
Entry-Level Certified Nursing Assistant
Completed Georgia Nurse's Aide Certification 5 months ago.
Worked as a volunteer nursing assistant in Arbor Rehabilitation Nursing Center for one year.
Following the bachelor's degree in nursing since 2019.
Took the membership from the Emergency Nursing Association (ENA) in 2017.
Finished high school diploma before one year.
Participated in the 24th Sigma SoCal ODYSSEY CONFERENCE in 2019 and gained recent updates.
Expert in communicating three different languages such as English, German, and French fluently.
Posted more than 20 articles since 2012 in the 'Avalanches' platform about human health and exercises.
Owned an appreciation award for supporting the high school nurses in emergencies.
Created and posted the video contents in own youtube channel on 'How to ensure human health.
Junior Certified Nursing Assistant
Recorded the correct measurements of the temperature and respiration rates of the patients more than 100 times.
Ensured the comfort of the patient by cleaning rooms and changing the bed linens per day.
Completed the six-month nursing assistance training in the Mount Sinai Hospital before one year.
Served food for the patients more than 3 times per day and fed them if needed.
Handled the 12 line telephone system and informed the senior nursing assistants about the messages.
Assisted more than 10 patients per day to have a wash and change with ensuring their privacy and safety.
Confirmed the company policies by wearing a neat uniform and identification badge.
Communicated with the patients and collected the correct information using 3 foreign languages such as French, German, and Spanish.
Owned a Medical Assistant Certification after completing the course successfully in 2014.
Placed and removed the protective devices like wrist restraints and bedside rails by ensuring the safety of the patients.
Supported the peer nursing assistants, owners of the patients, senior nursing assistants, and nurses by providing the required information.
Updated the health-related documentation daily and periodically as necessary.
Senior Certified Nursing Assistant
Paid attention individually to more than 50 patients by understanding their post-operative recovery period.
Checked the blood pressure and blood sugar of the patients more than 500 times.
Monitored and trained more than 50 junior nursing assistants by providing relevant instructions and information.
Recorded the food intakes and outtakes of the ward correctly and timely more than 4 times per day.
Awarded as the employee of the month in 2016.
Assisted the nurse by providing the relevant records and documents when admitting, transferring, and discharging the patients.
Submitted the completed daily reports and periodically reports within the given timeframe.
Accomplished the California Certification as a Nurse Assistant in 2015.
Conducted and practiced healthcare procedures under the policies and ethics of the agency.
Engaged in the nursing assistance of the geriatric environment for more than 2 years.
Reacted to more than 10 emergencies in a calm manner and provided relevant supports and treatments.
Accepted more than 50 schedules of weekends and holidays according to the requirements.
Want to see how to write an Certified Nursing Assistant (CNA) cover letter example?

Headover to our article Certified Nursing Assistant Cover Letter

.

People who read this also read:
How to write a perfect resume