How to make an ATS Friendly Resume? | Expert Guide with Tips 2023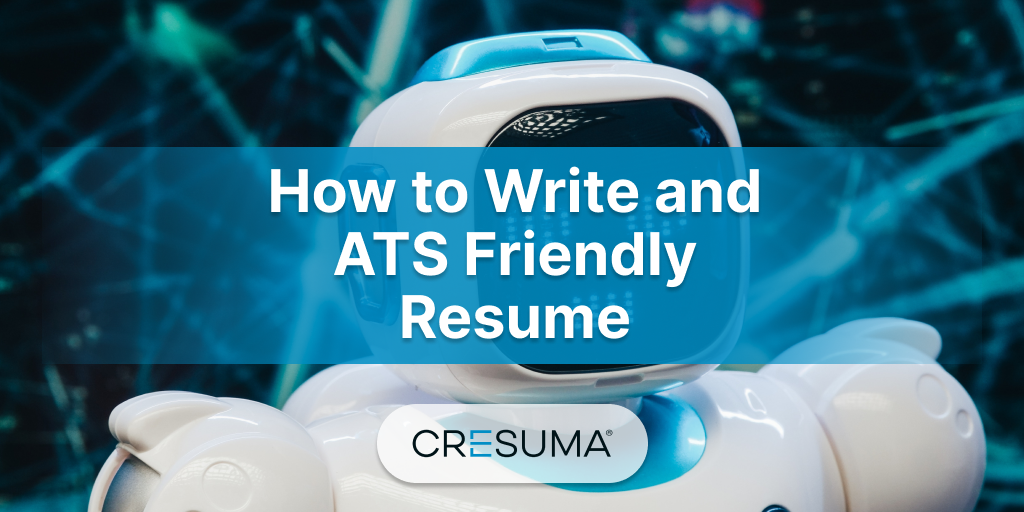 Creating a resume is easy. But how far is it effective to get you filtered for the next interview? Well, this is the most common problem candidates face. We all have been there. We build a wonderful resume, submit them and wait for long to see they call us. Remember the times you waited, hopes dwindled and finally gave up applying for such. This is what actually happens if your resume is not ATS friendly. Well then, what is ATS friendly resume and how to make an ATS friendly resume? Read on. Don't worry. We will cover everything about ATS friendly resume.
What is an ATS Friendly Resume?
ATS or the Application Tracking System is a software or an online process that is used by most of the recruiters to filter the most suitable resumes for the position they have advertised. This basically handles the recruitment and the selection process by helping to automate the entire recruitment process.
Why Employers use ATS (Applicant tracking System)?
Needless to say that today's job market has become tense. Employers always experience having thousands of applications coming in for a single position that they have advertised on a website or a newspaper. And that's too much for an HR personnel or a recruiter to go through all of them and shortlist candidates. This is why recruiters use this ATS. This system goes through all the resumes that have been sent to them and carefully filters the resumes that are suitable for the position by way of analyzing the keywords placed, action verbs etc. thus makes the HR professionals' work and recruitment process much easier with less time.
How ATS System works | Journey of ATS Friendly Resume
This is how ATS system works. By looking at this, you may easily get to know why writing an ATS Friendly Resume is so important. Meaning, failure to address this, will result in rejection of your resume even without meeting the recruiter's eye.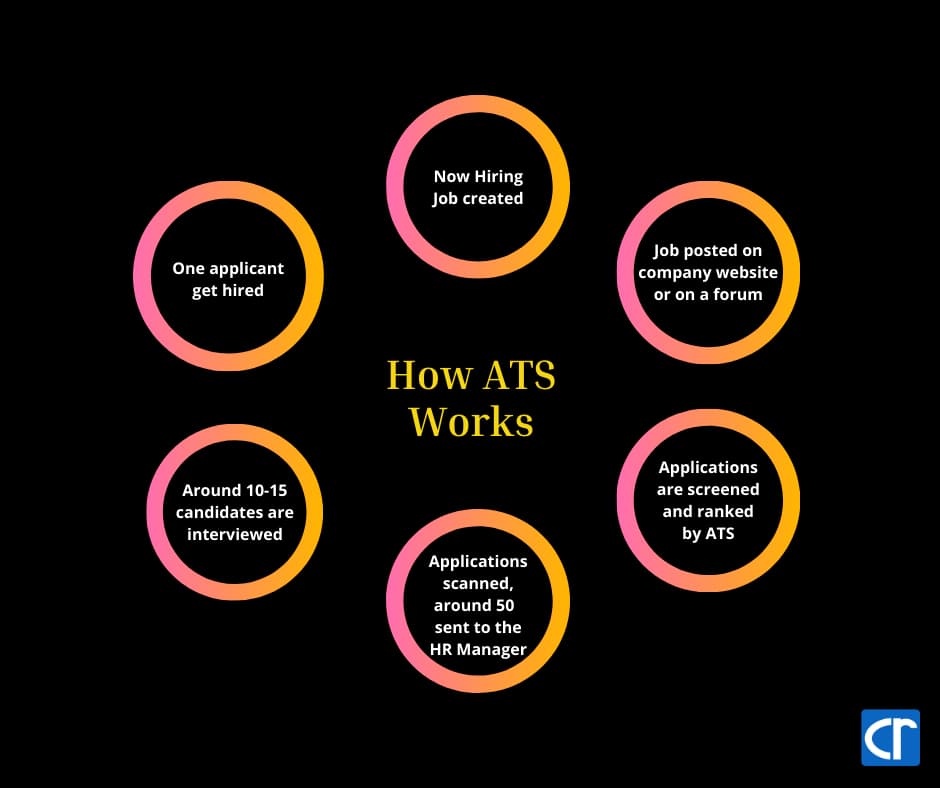 Which Resume Type makes it an ATS Friendly Resume?
Not all the ATS systems (Application Tracking systems) support pdf resume types for formats. This is quite contrary to what common belief that resumes look better and effective in presentation. The reality is that there are still ATS systems which do not support pdf but other formats such as docs and plain texts. However, if they have asked on the advert or the job posting that you need to upload your resume in pdf format, you may very well submit your resume in the pdf format. Because, they know their ATS system supports pdf. If not the safe way to practice is to send your resume in plain text format or the doc or docx. formats.
Having said that, I would like to recommend you to send your resume in a word document format although the plain texts are a perfect match for ATS friendly resume formats. Because, when the human interaction comes into play after the first ATS filtering part, the formatting and the template presentation matters to an extent. They will love to see your presentation, way you have organized your information and all. Therefore, keeping in mind that you will need to satisfy two different audience, both ATS bot and the HR professional, will bring you a positive outcome always.

What is the most important in building an ATS friendly resume?
The most important thing to note when you are going to build an ATS friendly resume is to optimize your keywords. This is contrary to the resume buzzwords, these are actually the keywords that reflect your skills, experience and achievements related to your background. For instance, if you are a software engineer, developing mobile applications using React Native,  full stack developer can be used as keywords while a digital marketing professional may use phrases like, increased organic traffic to the website through SEO strategy
However, if you are not sure which resume keywords to use for your resume, I would recommend you to have a look at few job advertisements related to the position you are going to apply for. Collect the specific keywords that have been used and reuse them on your resume.
Other Considerations for a ATS Friendly Resume
ATS Friendly Job Description on the Resume/CV
In addition to the keyword matching, some ATS systems also checks if the job description as well matches to the job position mentioned as well. Meaning that having a proper job description filled with keywords and action verbs related to the position will increase the rate of getting filtered by the ATS friendly resume system.
Cresuma Tip: Have a look on some of the job adverts, collect the keywords related to the job and the duties they have mentioned under the role. Use skills, action verbs and keywords related to the job. Avoid Buzzwords as much as possible because, they gives only a vague picture of you.
ATS Friendly Headings on the Resume/CV
Headers matters a lot when you are writing an ATS friendly resume. Always try to use the applicable titles or headings in the sections. Because the ATS Systems always pick the relevant details. For instance, if you mention "About me" instead of a "professional summary" or "good at / Expertise in" instead of "Skills" there is a chance that your resume would not be picked by the system. Therefore, it is always advisable to use the proper applicable headings rather than what you feel alright to place.
Using tables and column on your Resume/CV
Although tables and columns provide the reader a clear and a detailed idea effectively, this is not considered good for ATS systems. Because, if you use them, there is a high tendency that your information be misread by the system due to the different formatting types and thus the give a misinterpretation of the information.
Popular  ATS Friendly Resume Tracking Systems - Best ATS  Systems

iCIMS
iCIMS is one of the top applicant tracking systems (ATS systems) used by over 4500 countries.
Taleo
Oracle is another popular ATS system used by many recruiters around the world. This is a product by Oracle. Therefore, many tend to get this service.
Home Green ATS Software
This is also one of the best ATS systems used by the leading companies to filter thousands of resumes that are coming in.
Key Takeaways from ATS Friendly resume article
Pay attention to the file format or the type of your resume. Not all supports pdf. Therefore, it is safe to use word document
Optimize your resume with keywords related to the job you are applying for.
Try to use action verbs. Not buzzwords.
Use applicable heading names or headings when you are separating each section. eg. Professional Summary not About me or such
Write a compelling job description with the keywords, skills and action verbs
Avoid tables, columns and graphs on your resume

People who read this article also read this:  How to write a perfect resume?
Enjoyed Reading?
Help Cresuma cover the server and other costes to continue this 100% Free Service. Show your support below.