Sous Chef Resume Example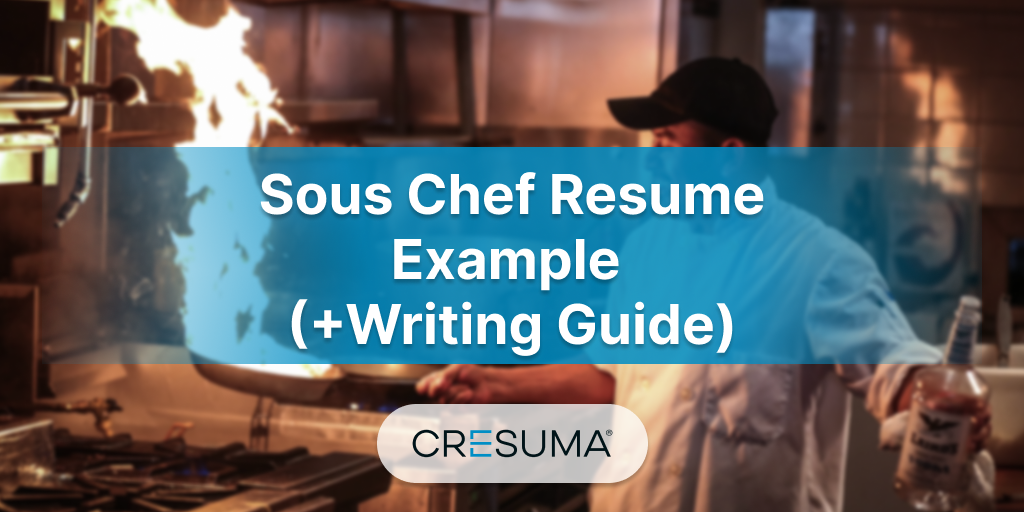 Complete Resume Guide for a Sous Chef
Best Tips and Secrets from a Professional Sous Chef
Hotel and Restaurant Industry vs Modern Recruitment Process
Sous Chef Resume Example (Text Version)
No hidden costs. Download your ATS-Friendly resume in PDF for absolutely FREE after creating!
Do you already have a resume? Unlock your potential and maximize your chances of landing your dream job. Discover the power of optimized buzzwords in your resume and stand out from the competition.
Sous Chef Resume
No need to start from the beginning. Edit this resume sample with your information and keywords from the job posting.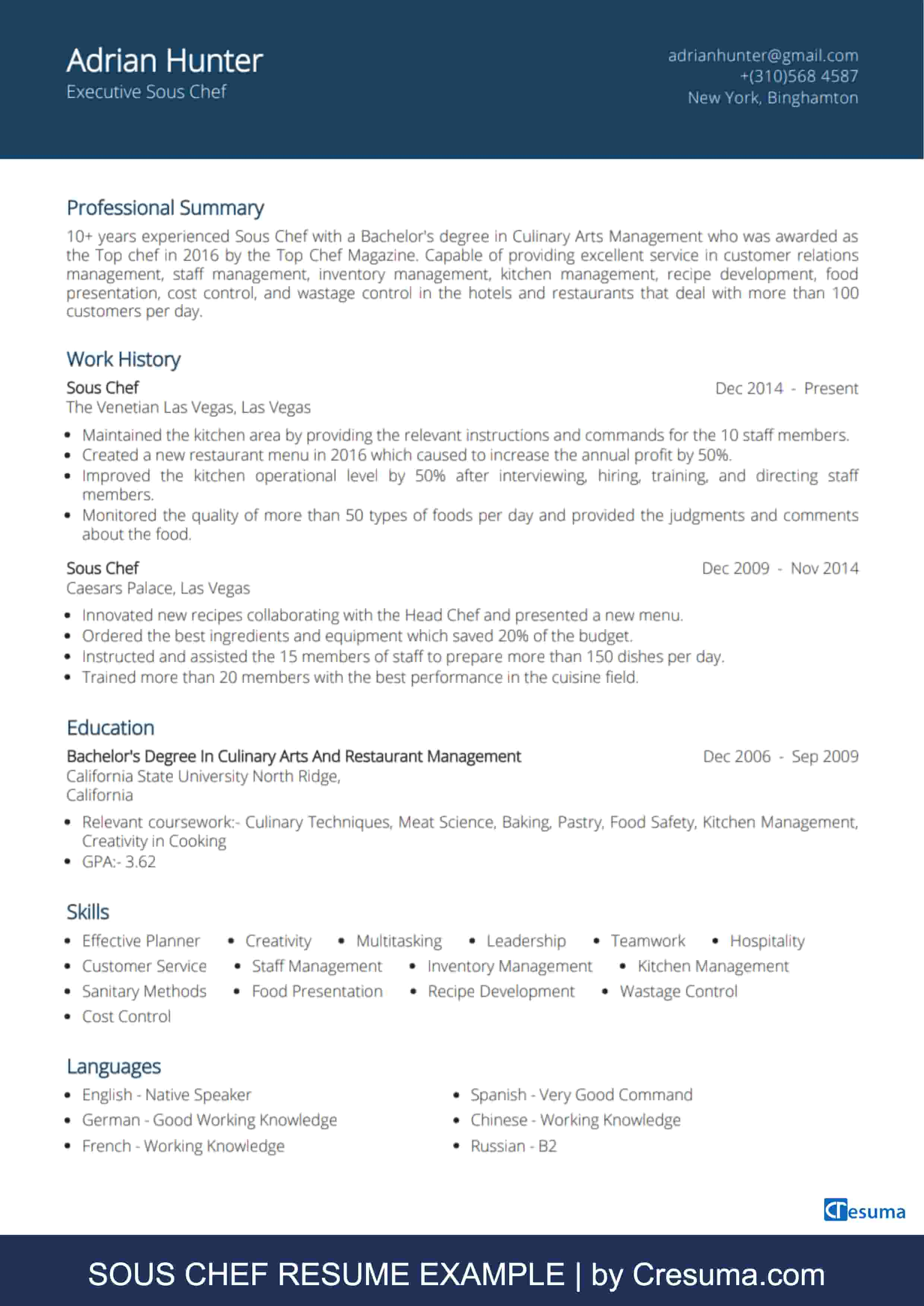 Complete Resume Guide for a Sous Chef
Is self-research essential for a Sous Chef?
Actually No. It depends on the premises that you are going to be the Sous Chef.
That means if you promote as a Sous Chef in your current Hotel or restaurant you do not need to do a self-research. But if you apply for a Sous Chef post at another hotel or restaurant you have to research that place.
How to know about the target premise? It is simple. You can follow the social media profiles of the target premise. Check whether there is any Facebook, Instagram, LinkedIn, or Twitter account of the target hotel or restaurant.
What is the importance of knowing about the target workplace? The culinary assistance and commands of a sous chef are not limited to the hotel and restaurant. That means the hiring managers of the private households, casinos, bakeries, culinary schools, hotels, restaurants, or other foodservice places are usually seeking the sous chefs to monitor their line chefs.
When you refer to your job advertisement you can find out about your future workplace. Then you can understand the scale, level, facilities, kitchen area, and the number of staff of the premises. That information will help you to understand how you should maintain your information in your resume according to the workplace.
However, you have to have a clear idea about the duties and responsibilities of a Sous Chef, because you should tailor your resume to the needs of a perfect Sous Chef. Only then you will get the promotion as a Sous Chef.
What can I find from the job advertisement?
Applicable Keywords
If you refer to two different job advertisements related to a Sous Chef, the given industry-specific terms are different from one to another. Usually, keywords are the industry-specific terms that represent qualifications, skills, people, objects, and processes related to a Sous Chef.
Why those industry-specific terms?
The Applicant Tracking System (ATS) collects all resumes sent by the sous chef applicants and filters them based on the keywords. The proven fact is the recruiters customize their ATS based on the keywords given in the job advertisement. Therefore you have to add those keywords to your resume as possible.
Here we have highlighted the given keywords of the following job advertisement. You have to read your job advertisement thoroughly and select the given keywords first.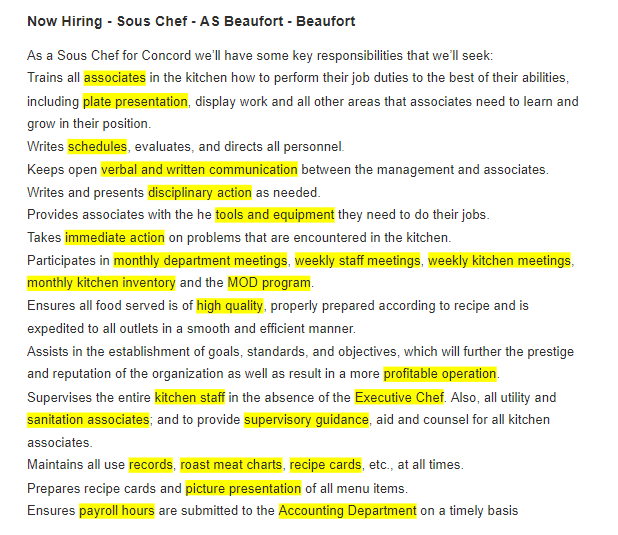 Relevant Action verbs
When you express your achievements you have to use the most suitable verbs to stand out among the Sous Chef applicants. That means using the action verbs given in your job advertisement is also as important as using keywords to pass the ATS test.
For example, Think that the job advertisement has given 'Participating monthly meetings' as a duty of the sous chef. That means they customize their ATS to find out the applicants who have participated in meetings before by using the action verb 'participate'. But if you have mentioned that 'Attended monthly meetings' as your achievement, there is a risk not to catch your achievement by the ATS test.
Now, you understood the importance of action verbs. Let's see how to find out the action verbs of your job advertisement. You can refer to the following sample job advertisement and understand the given action verbs. Then read your job advertisement carefully and highlight the relevant action verbs for you.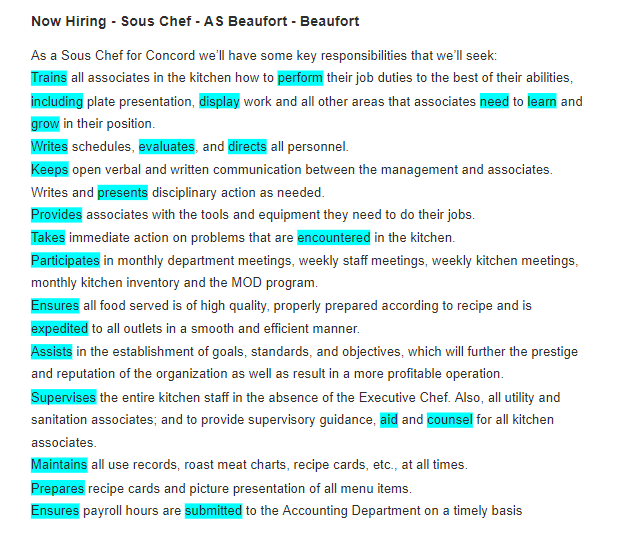 List of relevant action verbs for a sous chef
Assisted
Created
Commanded
Controlled
Confirmed
Coordinated
Discovered
Designed
Developed
Filled
Helped
Hired
Led
Maintained
Managed
Monitored
Planned
Prepared
Recruited
Scheduled
What is the best resume template for a Sous Chef?
A sous chef hiring manager has never recommended any template to a sous chef. But they always admire the readability, clearness, and creative appearance of a resume template. Therefore check whether your template contains the following features when you choose a resume template.
ATS friendliness
The ATS friendliness of your template depends on the graphics, illustrations, the computer readability of your resume. That means if there are simple graphics the ATS friendliness is high. In contrast, if there are heavy graphics, the ATS friendliness is low. Therefore try to use a resume template with simple graphics.
Especially using an available template in a 'free resume builder' is a wise decision and the quickest way to create your resume because the resume builders always ensure the ATS friendliness, quality, and standard of the resume.
Cool and calm colors
The resume builders may facilitate choosing a color based on your willingness. Then you have to consider whether the color you have chosen, badly affects the readability of the recruiters. Especially the luminous colors may distract or disturb the hiring managers. At the same time, your resume will be rejected. Therefore try to choose a cool and calm color for your template.
Clear and easy-to-read font style
You can not use every font style in Word for resumes. The resume experts have done many kinds of research and found the best resume fonts such as Open Sans, Calibri, Georgia, and Helvetica. Therefore use one of the best resume font styles to enhance the value of your template.
Enough space for each section
As an expert in culinary, you may not limit to the main sections of the resume. That means you will add more extra sections to showcase your talent and value as a Sous Chef. Therefore your template should provide a better surface to arrange your all information into one page.
But a sous chef is already an experienced chef for more than 5 years. You may have a huge amount of achievements to reveal. So you have a great chance to go to a two-page resume. But we recommend not to go beyond that.
How can I arrange my personal information in the resume header?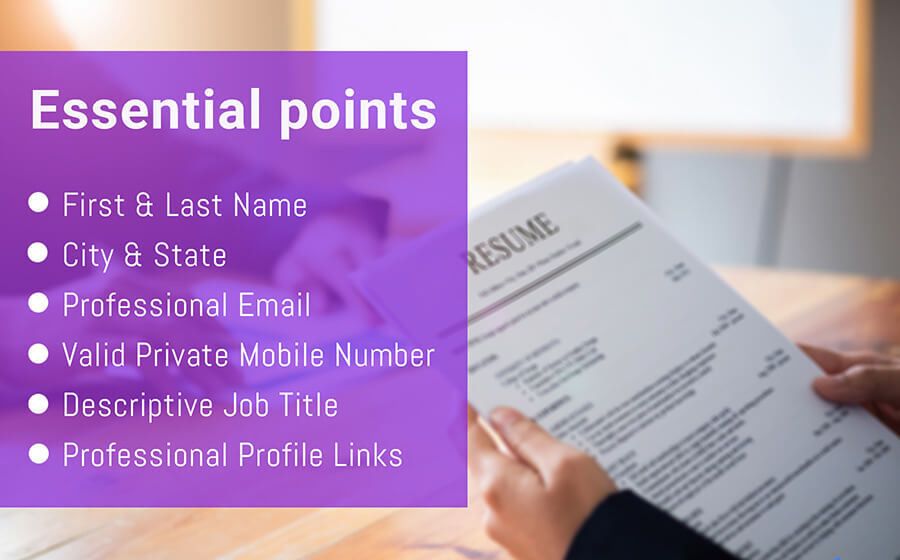 Actually, you do not need to mention any personal information such as height, weight, civil status, or gender in your resume header because it is a suitable space to mention your contact information.
Why only the first and last name? Because the hiring managers of the hotel or restaurant only want to know your name. Therefore do not spend extra space by mentioning your full name. Be professional and state only your first and last name.
How to mention the location? The location reveals how far your place is from the hotel or restaurant. Therefore do not let the recruiters think you are very far from the workplace by mentioning the full address. Just mention the city and state.
Not enough space to arrange a list of phone numbers – That means you have to mention only one available phone number which is very personal to you.
What is a professional Email? According to resume writing, a professional email contains your first and last name. Also, it may contain numeric characters. But never include any fancy words.
What are the social media profiles that can mention in the sous chef resume? If you have maintained a Facebook, Instagram, Twitter, or LinkedIn account professionally you can mention the URL in your resume. Make sure the link is clickable and let the recruiters explore more information on you.

Should a Sous Chef write an impressive summary?
Yes! Surely he has to draw the attention of the recruiter to them by providing an impressive summary.
The summary statement of a sous chef should be a little bit different in content. As the experience is a common fact for each applicant you have to highlight the major requirements to be a sous chef as your achievements.
The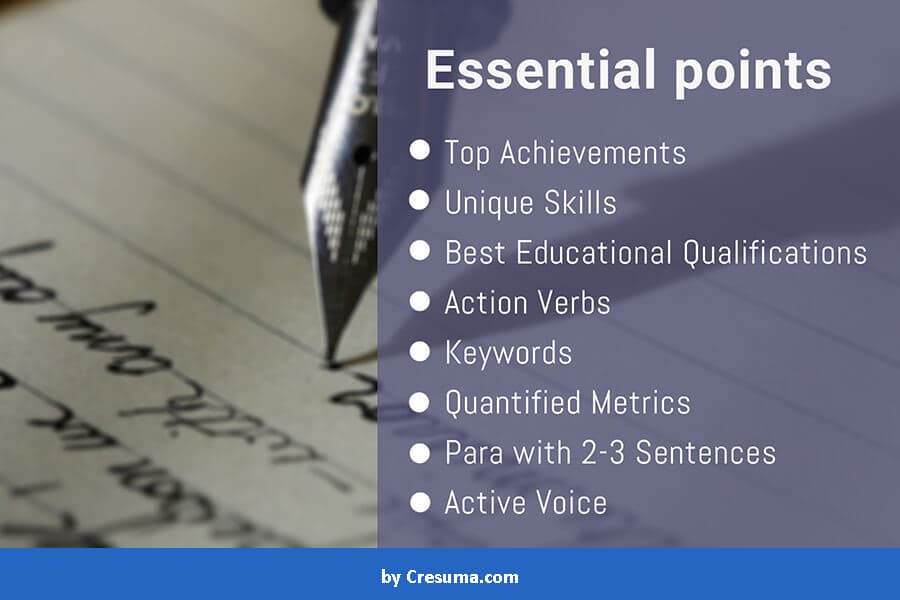 As usual, you should compress the required skills and educational qualifications in the resume summary. Other than that, try to compress a key achievement that reveals you are a leader, instructor, commander, and a good assistant in the kitchen.
Do not forget to take the help of keywords, action verbs, quantified metrics such as years and percentages to enhance the value of your resume summary further.
Example from an Expert
Summary Example
Expert Sous Chef with 10 years of experience. Provided excellent services with managing customers, staff, kitchen, ingredients, cost, and waste in reputable hotels and restaurants which handle more than 100 customers per day. Awarded as the Best Chef of the year in 2016 for the best performance.
What recruiters are searching for in the work experience section?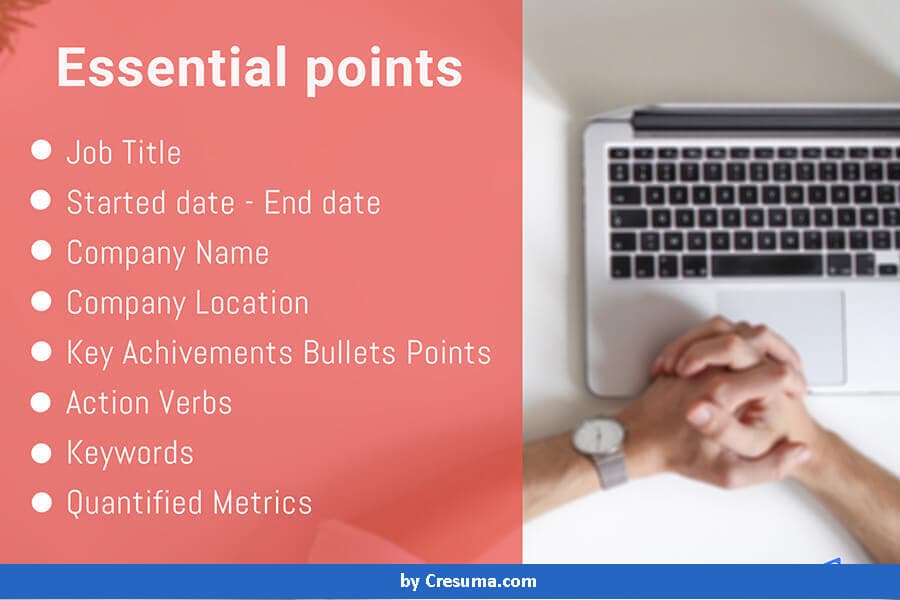 The hiring managers are looking for an applicant who has completely gained the knowledge, practice, habitual standards in the kitchen during his / her experience as a chef. Other than that the applicants who are highlighted with proven leadership, attention to detail, risk-taking, and problem-solving skills are easy to catch the recruiters' minds. Therefore you have to indirectly explain that you have those all features in your work experience section
As same as other applicants you have to mention the job title (maybe commis chef, fish chef, pastry chef), employment duration, hotel or restaurant name, location, and 3-6 career achievements under each part of your work experience section.
How to enhance the content of the achievements? The keywords and action verbs that you found from the job advertisement have to use meaningfully and purposefully to enhance the value of your key achievements. Furthermore, add percentages, years, amounts, and numbers like the following example.
Example from an Expert
Work Experience
Sous Chef – 2016/Feb to 2018/Dec
Millennium Hilton New York Downtown, New York
Handled more than 20 team members by providing relevant instructions.
Innovated more than 20 new recipes which increased customer satisfaction by 40%.
Interviewed and hired the best chefs who contributed their services to increase the kitchen operational level by 50%.
Awarded as the Top Chef of the hotel for the best performance.
What should I highlight in my achievements?
The sous chef is a job level increment. Therefore even a junior sous chef has a wide experience in the culinary field. Though he/she has no experience as a sous chef, the prior experience as a chef is enough to climb up to the next level. But the way of expressing your achievements is the main thing. Therefore try to highlight the following features in your career achievements.
Prove you know all technical aspects of cooking
Wide knowledge of all culinary types is the main thing to be a sous chef. That means there are various types of cooking methods and the applicant has to prove that he is an expert in each different part.
The achievements are the best way to showcase your talent and the scope of the culinary field. Especially, you have to express that you have already gained that knowledge by mentioning the quantified results and advantages of the talent.
Here are the main technical aspects of cooking. Usually, there is a separate chef in each restaurant to do that specific task. So, compress the top achievements you have achieved as each type of chef.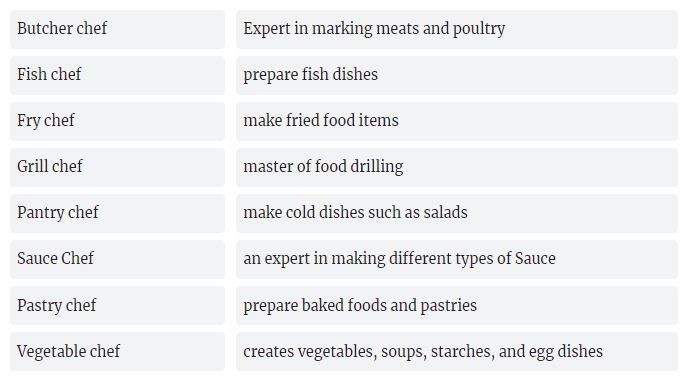 Mention your ability to monitor and train other chefs
The ability to work in a team and manage a team is the main and essential skills for a sous chef. Therefore the hiring managers are usually looking for a leader. Because of that, you have to highlight your leadership skills and the ability to train and monitor other chefs in your top achievements using a challenging situation in your previous career.
Share information on the unique and new recipes that you have tested
A sous chef should be a new inventor of the culinary field. The ability to innovate new recipes and menus by changing the ingredients or combining two or more cuisines will help you to be a unique applicant among others. Therefore do not forget to mention the basic information, types, and the number of recipes that you have newly invented.
Explain how did you ensure the safety and food quality standards
The hiring managers always give the priority to the expert applicant who has shown his / her knowledge and talent in the culinary sector. Therefore you have to reveal that you consider the safety and quality of the food that you presented always.
There are different kinds of methods that you can use to ensure food safety. Here we have listed some of them. You have to convert them to what you have done in your prior careers.
CLEAN
Wash hands with soap and water
Sanitize surfaces
Clean sweep refrigerated foods once a week
SEPARATE
Separate foods when shopping
Separate foods when preparing and serving
COOK AND CHILL
Use a food thermometer when cooking
Keep foods at safe temperatures
Cook food to safe internal temperatures
Here are the five managerial functions of the Food Quality Management (FQM) process. State how did you ensure the food quality using the following terms.
Quality Policy and Strategy(QP)
Quality Design(QD)
Quality Control (QC)
Quality Improvement (QI)
Quality Assurance(QA)
Reveal you have come up through the hierarchy ladder of chefs
A chef is eligible to be a sous chef when he completes at least 5 years of experience as a chef with all aspects of cooking methods. Therefore you have to explain in your key achievements that you had been a very beginner chef and gradually you have completed all the duties and responsibilities of various types of chefs. That fact will impress the recruiters. Then they feel that you have enough experience to be a sous chef.
You can refer to the following hierarchy to understand the levels of a chef.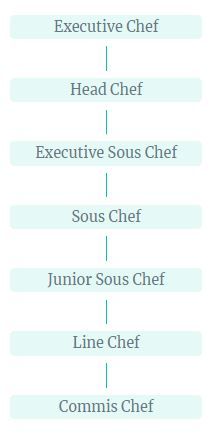 Demonstrate how did you personally help to the restaurant
A chef may have many personal contacts with the suppliers or other professional workers who are very important to the restaurant or a hotel. At the same time, if you have personally helped or actively participated in an emergency of the prior hotel or restaurant, you can mention that process as an accomplishment.
That may be contacting the low rate suppliers that you know or inviting the professionals that you know to increase the popularity of the restaurant. That's okay. Then the recruiters will understand that you are a helpful employee to their premises.
Indicate the different types of cuisines that you are an expert in
Some restaurants or hotels are specific to a specific cuisine. So, they are fond of hiring sous chefs who know that cuisine well, such as French, Persian, Italian, Indian, and Turkish.
There may be thousands of cuisines. A chef can not usually do justice to so many types of cuisine. That means a chef can do justice to only 2-3 cuisines perfectly. Therefore provide 2-3 cuisines that you are an expert in.
Furthermore, during the referring period of the job advertisement, if you understand that the target hotel or restaurant is specific for a cuisine, try to highlight your achievements, knowledge, and talent according to that area.
Emphasize the industry-specific machines that you have used
The ability to handle the machines, tools, and equipment of the industry is another talent that you can show your eligibility to be a sous chef. Therefore try to mention some specific machines or tools that you can use perfectly. If you have taught someone about the process of using them, that will be a great achievement.
Here are some machines, tools, and kitchen equipment that are used in the hotel and restaurant field.
Ovens
Ranges and ventilation
Food processors
Mixers
Slicers
Food counters and cutting boards
Freezers and refrigerators
Safety equipment
Storage racks and shelving
Cooking equipment
Servingware
Storage containers
Steam table
Sinks
Washing equipment
Sharpening stone
Microwave
Icemaker
Gas or electric grill
Should I mention my educational qualifications?
Yes! You should reveal your educational background to the recruiters. Your minimum educational qualification may be a high school diploma. At the same time, you have to gain knowledge of food preparation from a relevant course or training surely. So, mention them under the best resume length to present you as a competitive applicant.
As the above image represents the type of degree or diploma, the main subject (if available), the name of the college, high school, or university, and its location and the studied duration are essential to mention in the education section.
However, a bachelor's degree that covers the fundamentals of the hotel and restaurant management, such as Cooking Fundamentals, Hospitality Management, Culinary Arts, Baking and Pastry Arts, and Culinary Federation, will be eligible to be a professional Sous Chef.
Also, if you are a degree holder, do not forget to mention at least 4 relevant coursework and your GPA. But check whether it is higher than 3.0 before mentioning the GPA. Here are some coursework or subjects that relate to the hotel and restaurant management field.
Nutrition
Culinary Products
Culinary Techniques
Baking
Pastry
Meat Science
Food Safety
Hospitality Management
Restaurant Management
Creativity in Cooking
Example from an Expert
Education
Bachelor's Degree in Culinary Arts and Restaurant Management – 2016/Jan to 2018/Jan
University School of Hospitality Management, Barcelona
Relevant coursework:- Culinary Techniques, Meat Science, Baking, Pastry, Food Safety
GPA:- 3.56
Why are the most important soft skills for a Sous Chef?
Organizational skills:- A kitchen is a place full of tools, machines, and equipment that are always used. Therefore, to be a great controller of an organized kitchen, the sous chef should have organizational skills. Further, he should be able to plan and direct the tasks of the staff clearly.
Leadership skills:- The sous chef is the second command of the kitchen. At the same time, his responsibility is to monitor the staff of line chefs and other employees of the kitchen by providing relevant instructions and orders. Therefore the applicants should have a great personality with leadership skills.
Management skills:- The major function of a sous chef is managing the kitchen operations including inventory, food safety, food quality, wastage, payroll, and employee management. Therefore do not forget to mention you are an applicant with management skills.
Analytical skills:- Hiring the new chefs is also a duty of a sous chef. Also, selecting the most suitable employee for a hotel or restaurant is a big deal. Therefore the applicants should have the analytical skills to compare the applicants and catch the best one.
Oral and written communication:- The duties of the sous chefs are not limited only to the kitchen. That means he/she should be able to separate the time of the day to check the emails, to fill the paper works and participate in the management meetings periodically. Therefore being fluent in both written and oral communication is worth it to a sous chef.
Time management:-  There may be at least 10 line chefs in a restaurant. The sous chef has to monitor the process of each chef and be responsible to get a perfect outcome from all members of the staff. Therefore the applicants should be able to manage the time perfectly.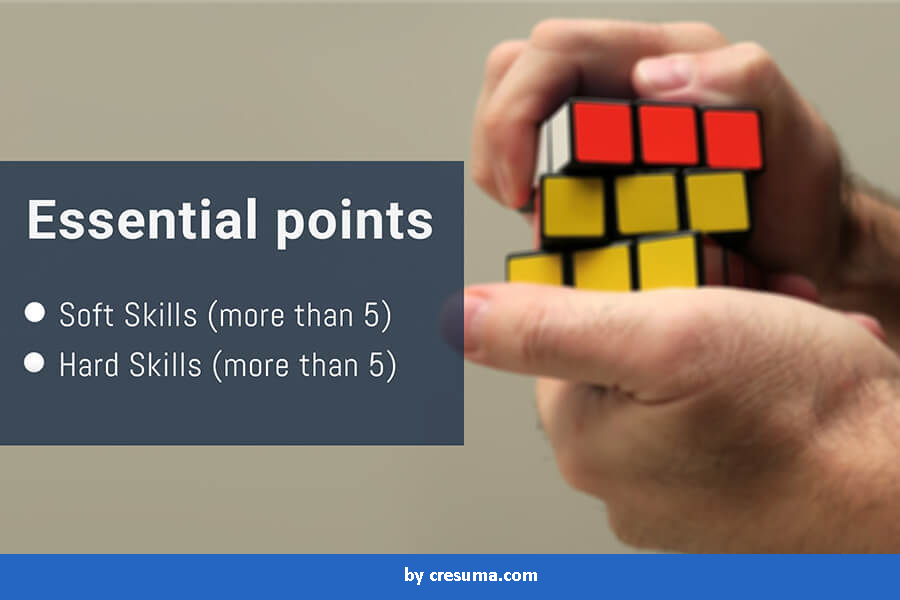 Should a Sous Chef focus on industry-specific skills more?
Yes! Industry-specific skills are very useful to be an expert in the culinary industry. Therefore, we recommend including at least 5 hard skills in your resume to showcase your competencies
30+ Hard Skills related to a Sous Chef
Customer Relations Management
Hiring & Recruitment ability
Hospitality
Staff Management
Inventory Management
Service Industry Background
Marketing Expertise
Cost Control
Accounting
Mathematical Equations
Calculations
Customer Service
Office Administration
Sanitary Methods
Scheduling
POS System
Farm-to-Table Concepts
Restaurant Management
Wastage Control
Weight Measurements
Productivity Metrics
Recipe Development
Cuisine Methods and Techniques
Food Costing
Heat Control
Equipment Maintenance
Knife Techniques
Sampling & Tasting
Food Sciences
Cooking Styles
International Cooking Trends
Seasoning & Spicing
Batch Cooking
Fast-Paced Cooking Technique
Menu Designing
Beautiful Presentation Of Food
Strong Attention To Safe Food
Food Presentation
Knife Skills
Flair with Ingredients
Standard Planting Instruction
Strong butchery skills
Beer, Wine, & Cocktail Pairing
Baking and Pastry Arts
Culinary Arts
Software skills – Food Costing, Inventory Control, Staff Scheduling, and Menu Planning, Kitchen Display System, Point of sale system(POS), payroll system
Have you ever gained any certificate in the culinary field?
If you have, you can earn more marks from the recruiters. Because the certificates always increase the value of your resume and provide the area of your expertise. Therefore share the certification name, certified year, organization name, and location under the 'Certifications & licenses' section if you have received such.
Here are some relevant certifications that increase the value of a Sous Chef resume.
Certified Sous Chef (CSC)
Certificate in Food Hygiene
Certified Culinarian (CC)
Bachelor in Culinary Arts
Certified Executive Chef (CEC)
Certified Chef De Cuisine (CCC)
Certified Master Chef (CMC)
Baking and Pastry Specialist Certificate
Food Handler's Permit
Are you a member of any culinary club or an association?
That is a great opportunity to reveal that you are an active professional in the culinary industry. Therefore mention the names of the club or associations, the year of membership, and your post (if you have any specific post) under the 'Clubs & Memberships' section.
Here are some popular Clubs and Associations related to the culinary field.
American Culinary Federation
National Restaurant Association
International Association of Culinary Professionals
World Association of Chefs' Societies
Research Chefs Association
Have you ever received an award for your culinary service?
That means you are an expert in this field. As it is a great way to show your uniqueness among the applicants, you should mention the name of the award, offered organization name, and received year under the 'Awards & Honors' section in your resume.
Check whether you have received any one of the following awards.
USA's Chef of the Year
Pastry Chef of the Year
Chef Educator of the Year
Chef Professionalism Award
Student Chef of the Year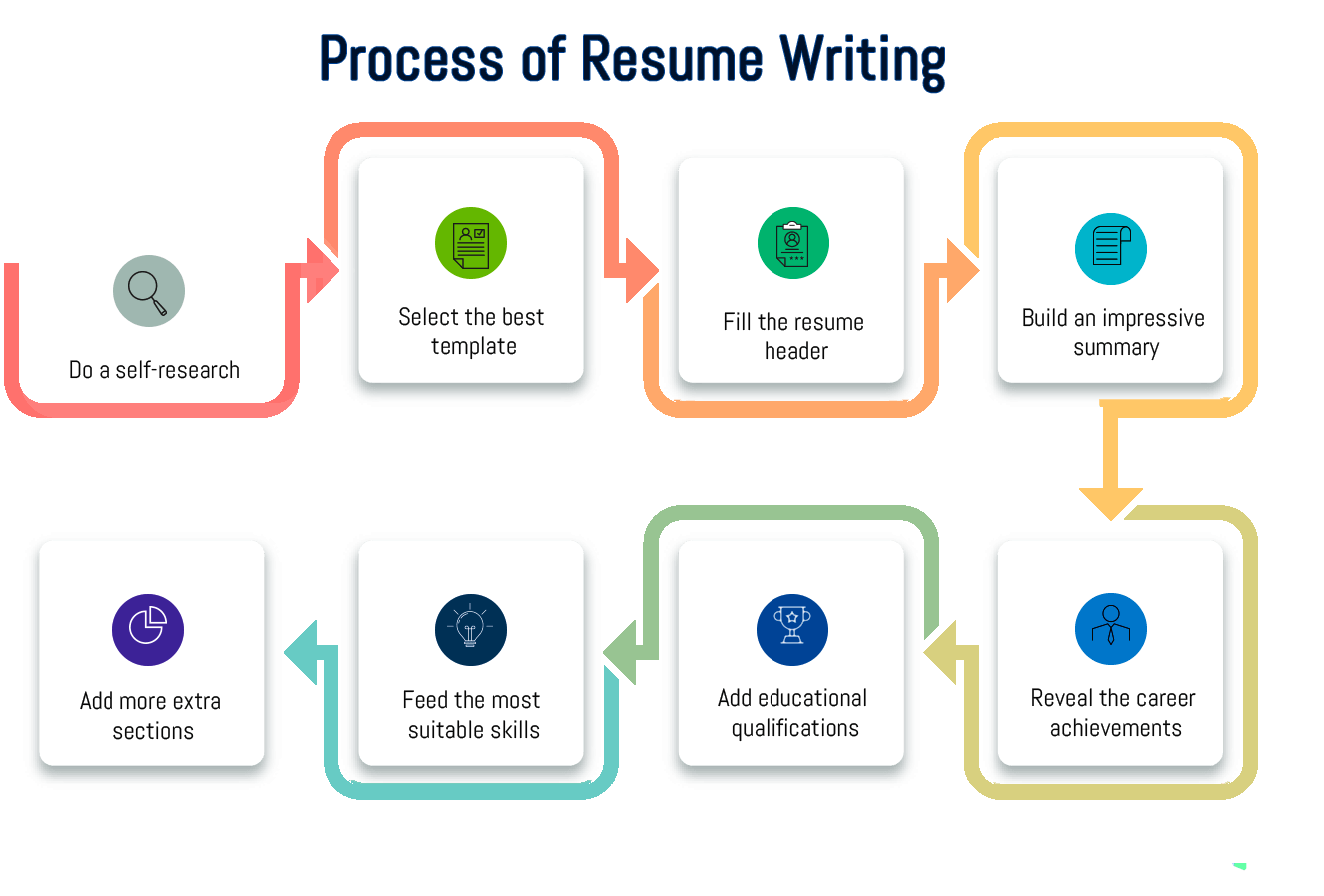 Best Tips and Secrets from a Professional Sous Chef
TIP #01:- Adding a cover letter
The recruiters are very fond of hiring an applicant who has a great personality. Sometimes the resume is not enough to show the unique features of your personality, because the resume is a more professional document. But the cover letter provides a chance to communicate with the recruiters in a friendly manner.
Therefore the professional and experienced sous chefs usually inform you to write a perfect cover letter and attach it to your resume. Furthermore, you can find the hiring manager's name of your target hotel or restaurant and directly address him in your cover letter. That will be a quick way to impress the hiring manager.
TIP #02:- Save in PDF format
The professionals have stated that the majority of applicants rejected because they have submitted an image file (such as jpeg, jpg, png) of their resume. The ATS can not read the content or text of your image files. Therefore always try to send a PDF file of your resume because it is more ATS friendly. Otherwise, Docx. Doc., or plain text documents are also ATS friendly file formats.
TIP #03:- Proofreading
Research on rejected resumes has proved that the applicants do not consider the grammar or spelling mistakes of their resumes. Therefore they have rejected though they complete all qualifications to be a sous chef. As an organized applicant, do not forget to proofread your resume and cover letter before sending them.
Hotel and Restaurant Industry vs Modern Recruitment Process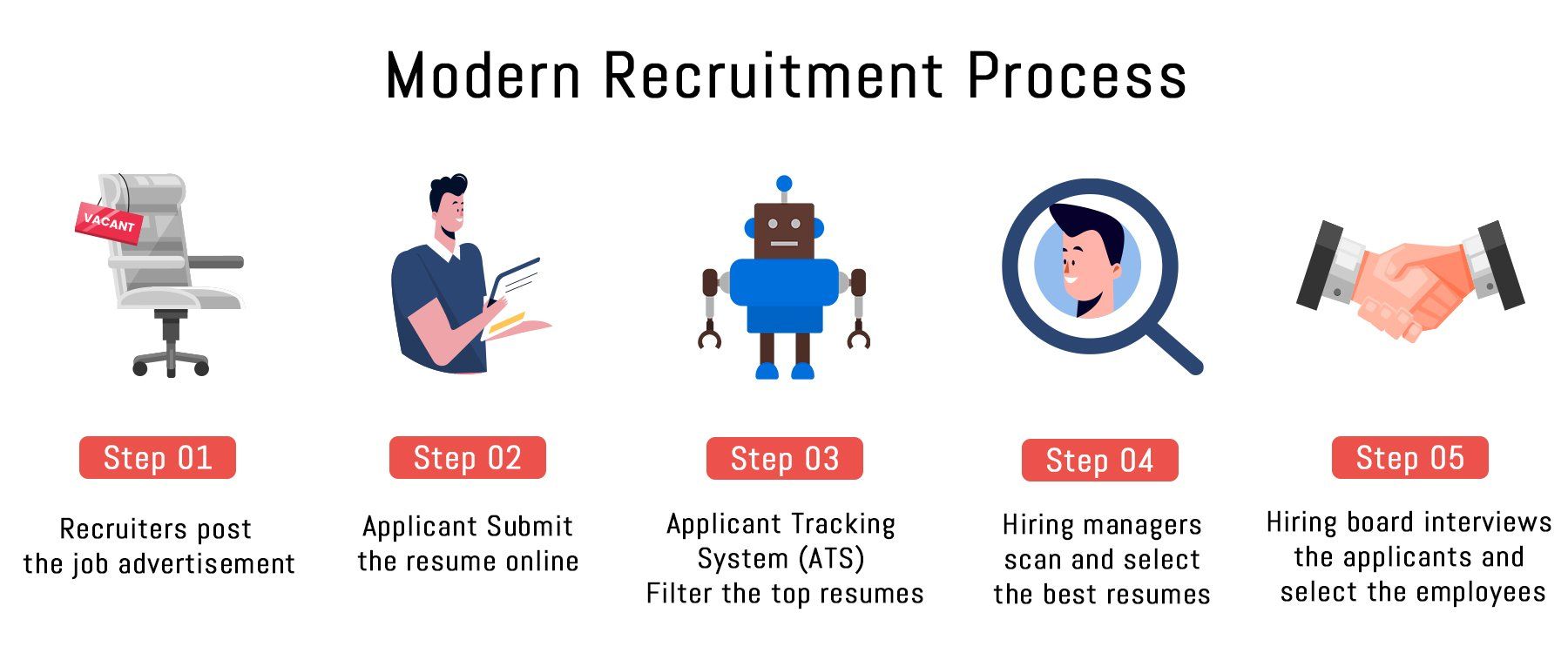 Modern Recruitment Process Overview
Nowadays, the hotel and restaurant industry is a highly developed industry. Even if there is one vacancy for a sous chef, hundreds of applicants compete for that. As selecting the most suitable applicant is a challenging task, the recruiters also tend to use modern processes in their recruitment.
The above image shows that both job posting and application sending processes of the modern recruitment process is happening through the internet.
Then the latest invention of the recruitment process, the Applicant Tracking System (ATS), is used to filter the top resumes from all
When the top resumes are given to the recruiters, they scan and select the best few numbers of resumes to call the interview.
Finally, the hiring board chooses the most suitable applicant in the interview session. Therefore you should highlight the most common qualifications of a sous chef as the unique achievements in your career life to pass the resume test.
Sous Chef Salary
The average annual salary of a sous chef is $47,761. But that may slightly differ based on the location and the quality of the establishment. That means a sous chef of a five-star hotel earns more than a chef of a two-star hotel. On the other hand, the income of New York hotels or restaurants is higher than the income of hotels in Colorado.
However, do not mention the salary expectation in your resume. But, if the job advertisement asks you to mention your expectation, try to add a fair salary that is suitable for a sous chef.
Check out the Sous chef CV sample given below. Out of many Sous chef CV examples out there, we combined all the plus points to create the ideal example for you.
Sous Chef Resume Sample (Text Version)
Adrian Hunter
Executive Sous Chef
+(310)568 4587
adrianhunter@gmail.com
New York, Binghamton
Summary
10+ years experienced Sous Chef with a Bachelor's degree in Culinary Arts Management who was awarded as the Top chef in 2016 by the Top Chef Magazine. Capable of providing excellent service in customer relations management, staff management, inventory management, kitchen management, recipe development, food presentation, cost control, and wastage control in the hotels and restaurants that deal with more than 100 customers per day.
Work Experience
Sous Chef
The Venetian Las Vegas, Las Vegas – 2015/Jan to Present
Maintained the kitchen area by providing the relevant instructions and commands for the 10 staff members.
Created a new restaurant menu in 2016 which caused to increase the annual profit by 50%.
Improved the kitchen operational level by 50% after interviewing, hiring, training, and directing staff members.
Monitored the quality of more than 50 types of foods per day and provided the judgments and comments about the food.
Assistant Sous Chef
Caesars Palace, Las Vegas – 2010 Jan to 2014/Dec
Innovated new recipes collaborating with the Head Chef and presented a new menu.
Ordered the best ingredients and equipment which saved 20% of the budget.
Instructed and assisted the 15 members of staff to prepare more than 150 dishes per day.
Trained more than 20 members with the best performance in the cuisine field.
Education
Bachelor's Degree in Culinary Arts and Restaurant Management – 2007/Jan to 2019/Oct
California State University Northridge, California
Relevant coursework:- Culinary Techniques, Meat Science, Baking, Pastry, Food Safety, Kitchen Management, Creativity in Cooking
GPA:- 3.62
Skills
Effective Planner
Creativity
Multitasking
Leadership
Teamwork
Hospitality
Customer Service
Staff Management
Inventory Management
Kitchen Management
Sanitary Methods
Food Presentation
Recipe Development
Wastage Control
Cost Control
Languages
English – Native Speaker
Spanish – Very Good Command
German – Good Working Knowledge
Chinese – Working Knowledge
French – Working Knowledge
Russian – B2
Want to build a perfect resume by yourself? Click on the below button.
Want to get a perfect Sous Chef cover letter created by an expert?
People who read this also read: