Best Resume Skills to put on your Resume 2023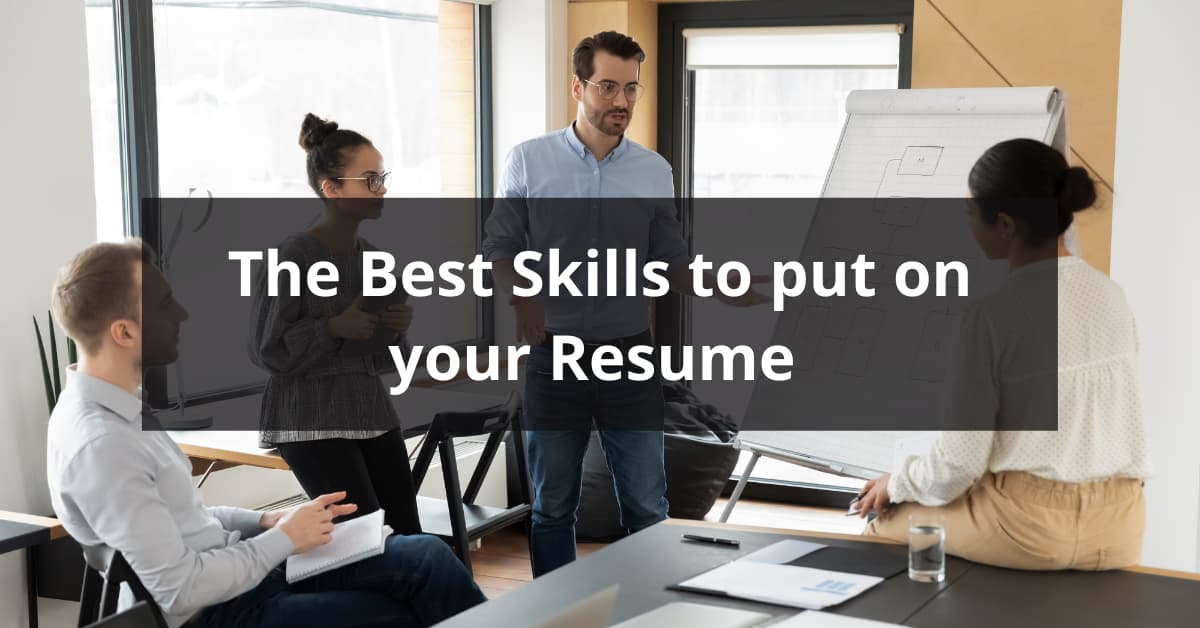 Skills play a significant role on resumes. They reflect your personality, the way you work and behave in the workplace. They convince the recruiter to have the perception that you are filled with a variety of capacities and skills. But unfortunately, the skills section on resumes has become a place where most of the candidates give the least attention, the career experts demonstrate. They further point out, candidates always seem to have paid attention to the resume formatting only  like resume colors and resume fonts and sizes. Therefore we thought of giving you a clear idea on this, together with a list of skills to put on your resume in
The best skills to put on resume
Different types of skills to put on resume

What are Hard skills?
Examples for hard skills
What are Soft skills?
Examples of soft skills

How to align your Skills with the Job advertisement
How to find the skills you need to improve for a job
Don'ts of the Skill Section to put on resume
1. The best skills to put on resume
It is undeniable that hiring managers are looking at the resumes for less than a minute when they are to shortlist the resumes for the interview process. This hints us to believe that recruiters' looking at your skills is inevitable too. Because, your skills give a compact reflection of yourself. Therefore, always keep in mind that you put the best skills on your resume. Here are some of the best skills to put on a resume.
Collaboration
Computer skills
Organization skills
Communication skills
People Management skills
Critical thinking
Creativity
Adaptability
This is however an overall presentation. The best skills overall that suit any job category. Before we move further, let's understand the types of skills we need to put on resumes first. This is really important because, if you lose one type, you will not probably have a favorable call from the employer for the next step of the process.
2. Different types of skills to put on your resume
There are two types of skills to put on your resume. To name them, Hard Skills and Soft Skills. Let's take Technical skills first.
2.1. What are Hard skills?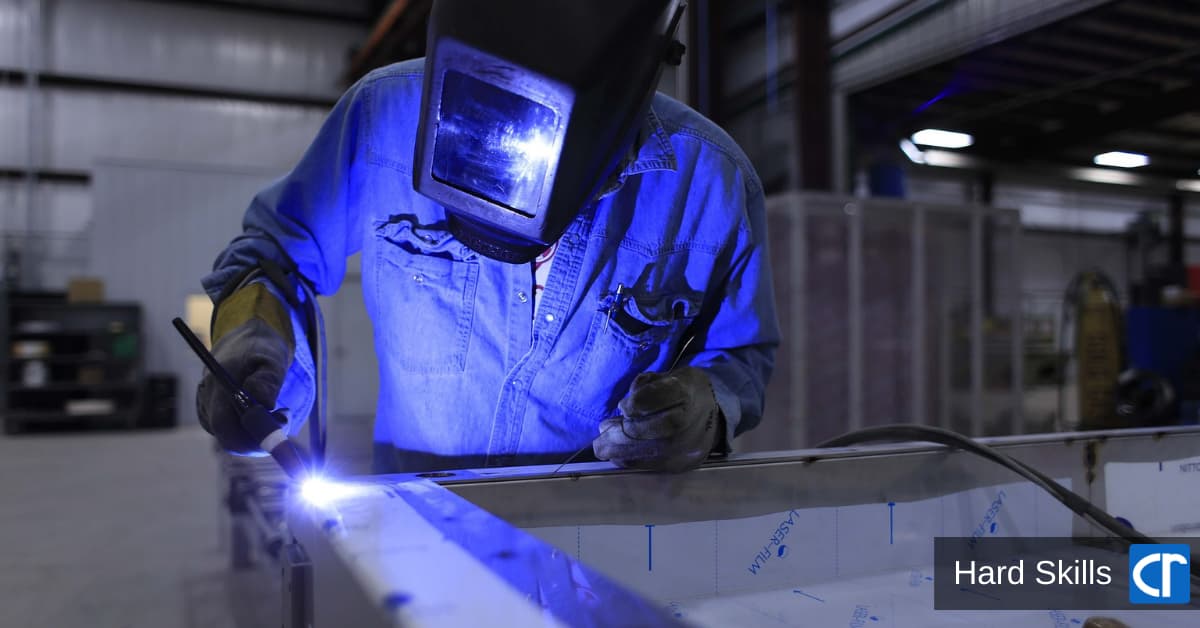 Hard skills are the technical skills that are required to perform tasks related to your job role. For instance, a graphic designer obviously needs to have technical skills such as designing with Photoshop. And a website developer, the skills related to developing a website such as HTML. These hard skills or technical skills are acquired through practice, training, and designed practical courses. These are usually best spoken by your training certificates, and your achievements related to the field you are in.
2.2. Examples of Hard Skills
Hard skills Examples for Software Engineering
Computer Programming and Debugging
Python (Django)
Java (Spring)
Ruby (Ruby on Rails)
Cross-Platform Development
Hybrid Development
Native Development
React JS
Hard Skills Examples for Marketing
Google Analytics
Data Analytics and Analysis
SEO and SEM
Social Media Marketing
Research
Visual Marketing
Website Management
Lead Generation
PPC
Influencer Marketing
TikTok Marketing
Youtube Marketing
Hard Skills Examples for Project Management
Project management software (Jira, Trello)
Microsoft Office
Project management frameworks and methodologies
Programming languages and frameworks
Data analysis
Budget Management
Task Delegation
Scheduling
Google Analytics
Agile Methodology
Hard Skills Examples for Education Services
Audio visual presentation skills
Preparing and executing remedial programs
Planning and preparing lessons
Keeping and maintaining records
Electronic Performance Evaluation
2.3. What are Soft Skills?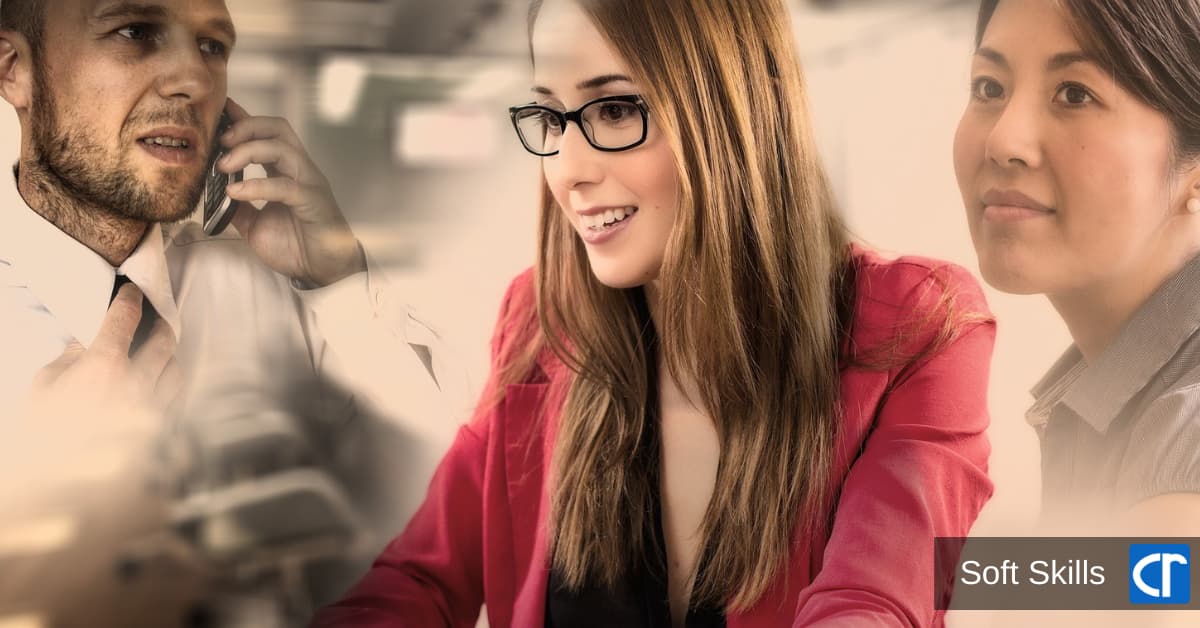 Soft skills are the skills that reflect your personality traits or attributes. Basically, what kind of a personality you bear. To name some of such skills, Negotiation skills, Positive attitude, leadership skills can be shown. These are really important. Because, knowing your soft skills, improving them and mentioning them on your resume helps you convince the recruiter that you are a good fit to the company's culture. Unlike hard skills, soft skills cannot be measured. But, their presence may surely contribute to the company's measurements such as revenue increasing, customer retention, winning new projects etc. On the other hand, soft skills tell you how well you will utilize your technical abilities while maintaining good relationships with others. Therefore, what you need to keep in mind is, although they are soft in name they actually are not. They are as important as the hard skills.
2.4. Examples of Soft Skills
Soft Skills Examples for Software Engineers
Creativity
Dedication
Collaborativeness
Teamwork
Excellent Oral communication
Adaptability
Resilient
Flexibility
Soft Skills Examples for Marketing Positions
Adaptability
Decision making
Teamwork
Creativity and Imagination
Social Intelligence
Networking
Leadership
Assertiveness
Emotional Intelligence
Effective Oral communication
Effective Written communication
Coloborativeness
Soft Skills Examples for Project Management
Leadership
Teamwork
People Management
Fast Learning
Smart work
Training Skills
Action Management
Effective Interactive Communication
Partnering and Relationship Building
Intercultural and Diversity Proficiency
Soft Skills Examples for Education Services
Lateral thinking
Equanimity
Effective Communication Skills
Conflict Resolution
Conflict Management
Persuasive Skills
Presentation skills
Adaptability
Earning attention
Patience
Creativity
Enthusiasm
Excellent Training Skills

3. How to align your Skills with the Job Advertisement

Almost all the companies now use a system called ATS (Applicant Tracking System) to filter the resumes that are most suitable for the positions. The system basically searches for the keywords that the candidates have placed on their resumes related to the job position advertised. Therefore, you should customize your resume with the keywords and phrases related to the job advert posted. Let's take the same example we took at the outset. If you are a graphic designer, going to apply for the position of "Senior Graphic Designer", and the post asks for the Adobe Suite Package, your just mentioning "conversant with graphic designing tools" or such is futile. Rather, it's recommended to use Adobe Photoshop Skill  under skills in the skill section.

Cresuma Tip:
Carefully, look for the skills that they are looking for (Usually, mentioned on the job advertisement or post) Underline, highlight or write down the skills they look for. List down the best skills that suit the underlined or highlighted skills. Then use the related skills (Eg. Adobe Photoshop, Adobe Illustrator etc.)  in the skills section covering the main skills (Adobe Suite Package) and be sure to mention the level of the skill as well. And when you are writing the cover letter and experience on your resume, please make sure that you write the related identified skills as a way of achievements with the action verbs included rather than just resume buzzwords

Note: Be sure that you only list the skills you really have. Recruiters are professionals. They have experience. If you are trying to pretend, they will somehow get to know it during the interview process. Therefore, maintain your honesty and authenticity.

4. How to find the skills you need to improve for a job?


The best way to find out the skills you need to improve is, to have a bit of a job search on different job searching platforms. Eg. Indeed.com, LinkedIn job search and Bayt.com.


Imagine you are a Marketing Executive and you want to improve your skills to apply for a senior position like "Senior Executive". But you don't know exactly what it takes as skills to be a Senior Marketing Executive. In that case, you may simply search for "Marketing Senior Executive" and compare search results with each other. What companies have advertised. The size of the company. Are they small and medium sized or large enterprises? What salary range are they in? And specially what skills they are looking for and what includes in the job descriptions.


Having this kind of research will bring you a good overview of the skills you need to align and the skill gaps you need to fill in order to expect a higher position.

Cresuma Tip:
Write a SWOT (Strengths, Weaknesses, Opportunities and Threats) analysis of your skills. Consider your strengths and look for the weaknesses as you analyze the job search results on the job seeking platforms (as mentioned in the above paragraph). Identify the gap you need to fulfill. Think how you can convert the weaknesses into strengths. Focus on them, learn them using online materials and read books and related topics. Take an exam and earn certifications for them or do a course online at least. Once acquired, don't think skills are enough. Look for the opportunities and what skills will open more opportunities for you. For instance, If you are a marketer, get to know the digital side of marketing. Get to know what digital marketing skills you need to acquire such as SEO, SEM, and so on.

4. Don'ts of the Skill Section of the Resume

Do not pretend that you have skills that actually you don't.

This is one of the worst practices to do when you are writing your resume. If you don't have a particular skill, just don't mention that. Because, you will one day be caught. That's not being professional at all.




Do not use cliché or overused words

Using clichés or overused words simply limits the possibility of getting hired. Because, they no longer make your resume stand out as almost everyone has used it often.




Do not send without proofreading

Read and read and read. Check for any spelling or grammatical errors which will give a bad impression on you.




Do not make it a huge list

Make sure your skills list is not so long. It's not a place to write down big lists. So be choosy and picky about the best skills you have especially, what will be of a great value to the job you are applying for.

Now, I suppose you've got a good view on the best skills to put on your resume and how they should be presented on it. Until I come with another useful topic, I wish you good luck with your resume work.

Want to start building your resume now with these skills? Click on the below link

People who read this article also read, How to write a perfect resume