Catering Assistant Resume Example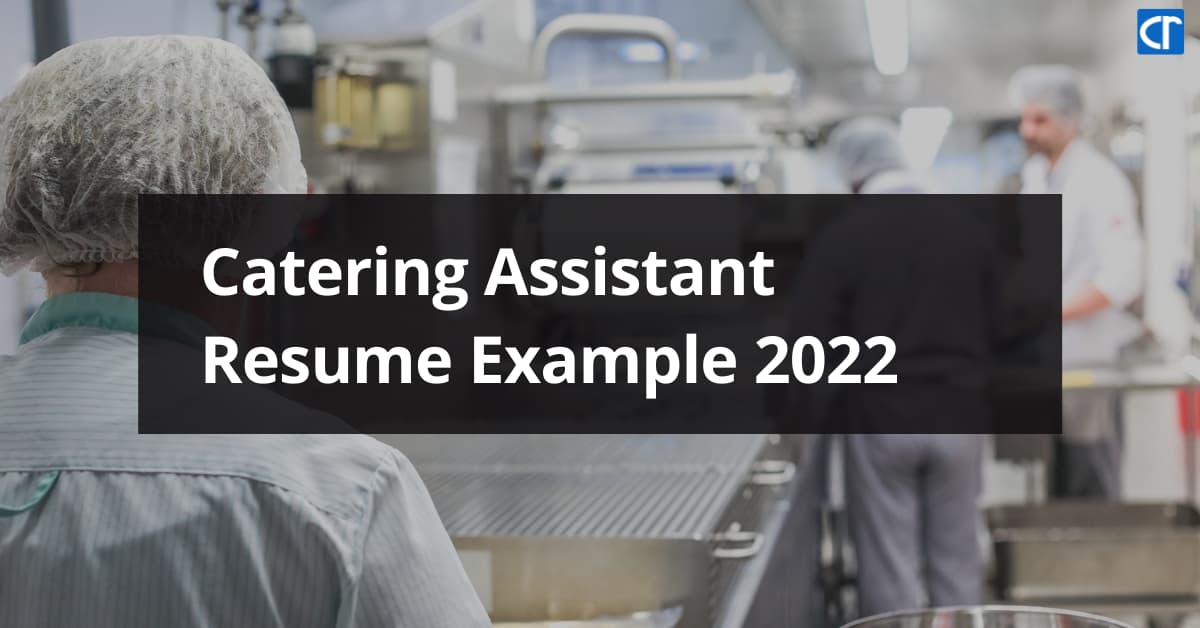 Complete Resume Guide for a Catering Assistant
Ask from an Experienced Catering Assistant (Best Tips and Secrets)
Catering Assistant Resume Example (Text Version)
No hidden costs. Download your ATS-Friendly resume in PDF for absolutely FREE after creating!
Catering Assistant Resume
No need to start from the beginning. Edit this resume sample with your information and keywords from the job posting.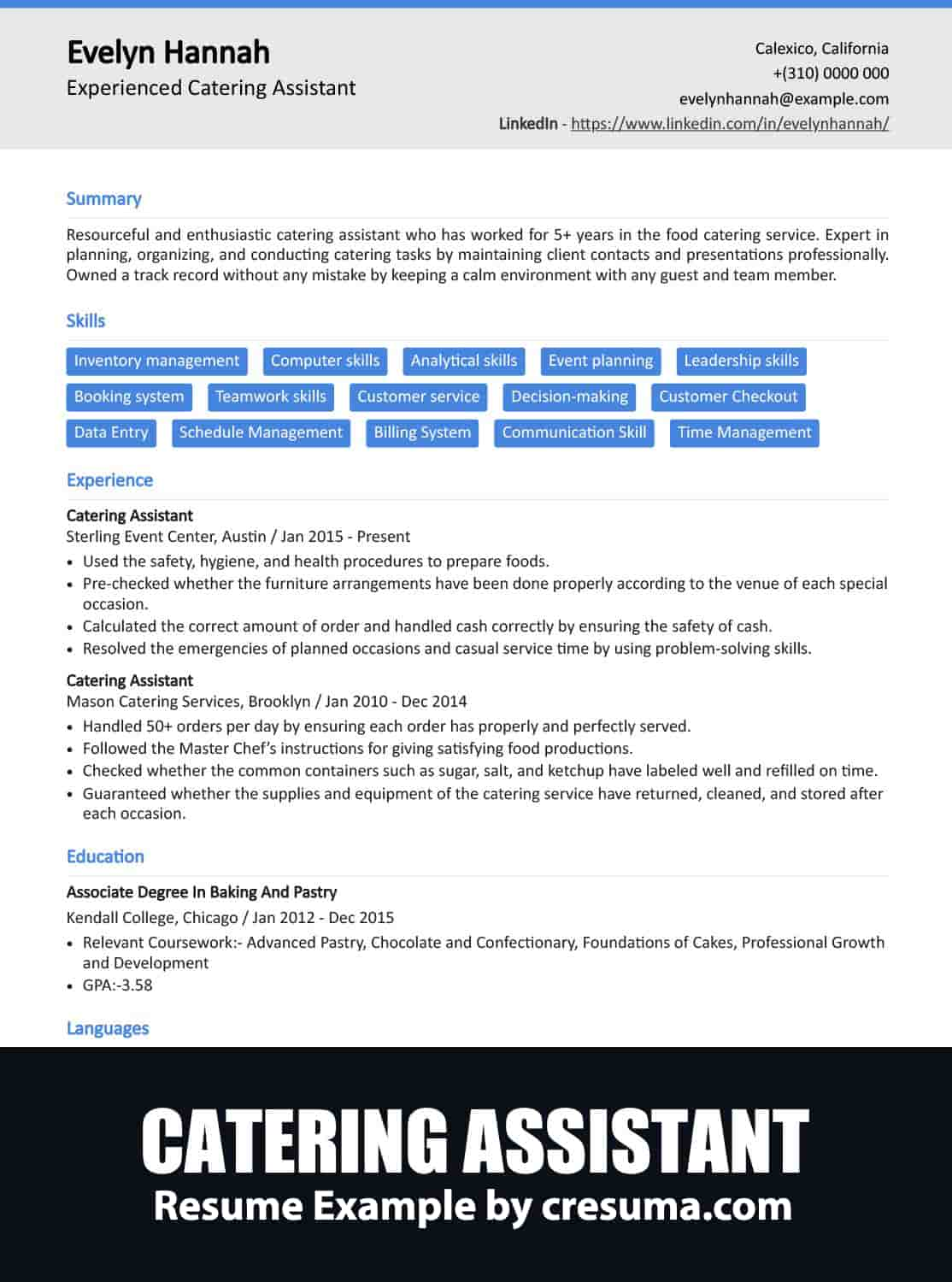 Complete Resume Guide for a Catering Assistant
Which Template Should I Use for My Catering Resume?
If you maintain a professional looking-resume, you can land your dream job as soon as possible. In other words, the appearance of your resume is important as well as the content. There are some aspects that you should consider when you select a resume template.

Check whether your resume is a well-formatted one that contains fewer graphic elements and more keywords. If an ATS bot can easily read your resume, it is ATS friendly(ATS).
If you are wondering to find out what are the best font types for resume writing, use one from Open Sans, Calibri, and Georgia. They are the best font types for resume writing(ATS).
One-page is the best resume length for a catering assistant. But if you hold more experience and professionally valuable information you can go to a two-page resume.
There is a firm belief that if you add a photo to your resume the personal likes and dislikes of the recruiters will affect your resume. Therefore it is better to choose a layout that does not contain a photograph. But if your job description requests a photo from you add a professional-looking photo to your resume.
The majority of hiring companies use the ATS for the recruitment process and image files are not ATS friendly. Therefore, it is better to save your files in the best resume formats such as PDF, .doc, .docx, or plain text.
Consider all the above facts when you create or select a template. But if you want to create a well-organized resume template within just a few seconds, use Cresuma resume builder It is 100% free.
How to Arrange the Catering Assistant Resume Header?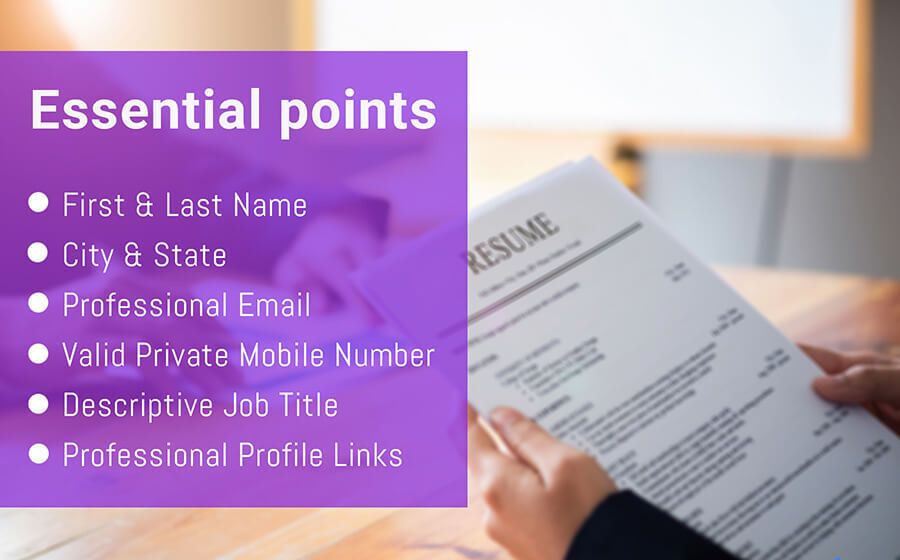 Name:- Your name should be the biggest text of your resume. However, it is better to provide only your first and last name. Then your resume seems more professional.
Job Title:- Check the given job title in your job post. That may be a catering assistant, food service assistant, catering administrative assistant, assistant catering specialist, catering manager, or catering coordinator. However, write the same title as your job title.
Location:- The recruiters just want to know how far from your place to the company. Therefore mention only the city and the state.
Contact number:- Do not make the recruiters be tired by giving a list of the phone numbers that you have. Select one available, valid, private mobile number, and add it to your resume.
Email address:- As the resume is a professional document do not destroy your image by providing a funky email address. It looks perfect if you have an email address with your first and last name. But never share your official email address. it is better to create a new professional email using a trusted email service provider like Gmail.
Social media URLs:- If you have maintained a professional LinkedIn profile or any other social media account you can share them in your resume header. However, ensure that you do not share any photograph or content that harms your image.
These are the main information that you can insert into the resume header. But some applicants tend to mention their gender, height, weight, beliefs, and salary expectation in the resume header. But the experts have named them as the information that you should NOT include in your resume.
What Should Catering Assistant Resume Summary Include?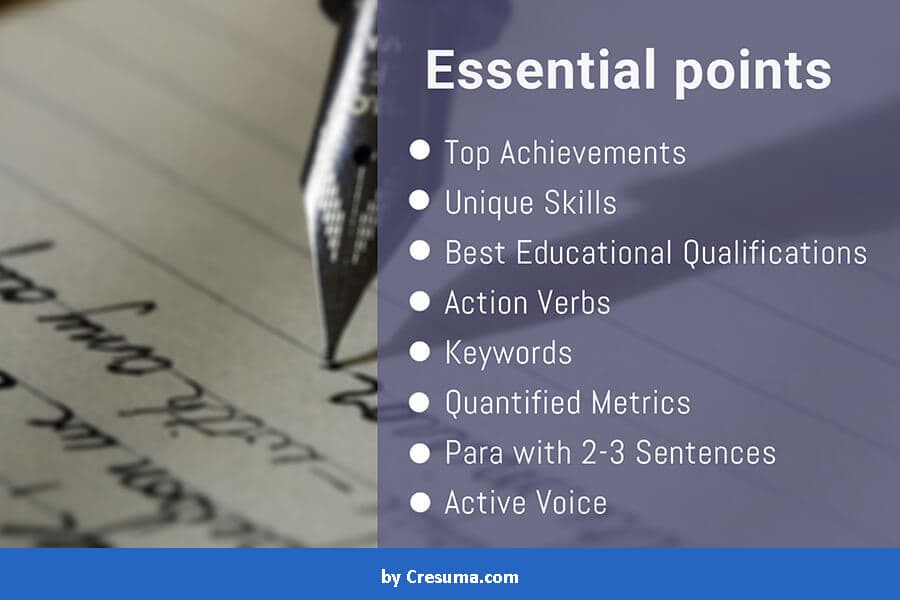 As it is called the resume summary you have to compress the best values of your whole resume into a tiny paragraph with 2-3 sentences. The best values mean your top achievements of previous jobs, your unique skills or competencies, or the best educational qualifications that you have gained related to the job field. Then your resume will impress the recruiters at first sight and they go through your resume further

.

But just compressing does not help. You have to stand out the content by using the keywords, action verbs, quantified metrics such as numbers, percentages, and years as the following example.
Example from an Expert
Summary
An expert and skillful catering assistant with 10 years of experience in the catering field. The strong familiarity of using kitchen and food equipment and great ability to present the foods and venues helped to be the best employee of the year in 2019. Accepted the unexpected changes in orders and venues in a friendly manner and increased customer satisfaction by 50%.
How to List Work Experience on Catering Assistant Resume?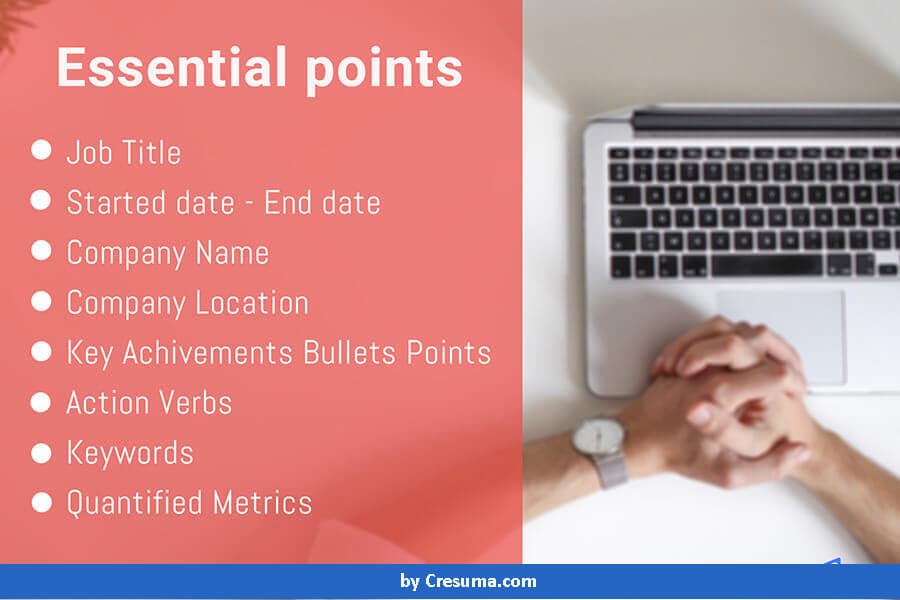 The recruiters have always seen the work experience section as the main source of the applicant's career history. Therefore you have to share a complete set of information such as the job position, worked duration, company name, location, and surely more than three achievements in bullet points.
Do not list down the catering staff duties and responsibilities as bullet points. Because if you add those things your job opportunities will decrease.
To stand out the content of the bullet points when you compress them you can use some action verbs keywords and quantified metrics as the following example.
Example from an Expert
Work Experience
Catering Assistant – 2015/Jan to Present
Dad's Catering Services, Phoenix
Assisted 5+ catering managers by preparing relevant sales presentations and following their instructions.
Engaged with 50+ clients or guests per day and provided hospitality in a friendly manner.
Handled the cash system by calculating order bills well, providing the rest of the bill, and ensuring the safety of the money.
Prepared and served 60+ food orders by ensuring safety and sanitary procedures.
What are Your Best Career Achievements as a Catering Assistant?
Here are some facts to improve your accomplishments beyond your common achievements as a catering assistant. You can use them to build up some strong bullet points in your work experience section.
Ability to handle billing system
Sometimes the catering assistants have to handle money and create invoices. Therefore the recruiters request this ability as an extra qualification. So you should try to be a highlighted one among the common applicants. Then you can increase the interview opportunities.
Customer service
Providing a super service for the customers is the main thing to be a perfect catering assistant. Also, he/she should be able to convince a customer to buy better food than he is searching for. Further knowing the correct way of handling unhappy customers is also very useful. Hence build up the achievements that reveal these situations.
Safety first
Almost all catering assistants have to maintain, serve, and handle cooked meals. So try to explain that you were a perfect assistant with best practices to proper hygiene around food in your prior jobs.
Comfortableness in cooking
This ability is a preferred skill but not mandatory to be a catering assistant. But the majority of hiring authorities tend to search for applicants with perfect cooking talent. Because sometimes the supervisor assigns some duties in the kitchen to the catering assistant.
What to Include in the Catering Assistant Educational Section?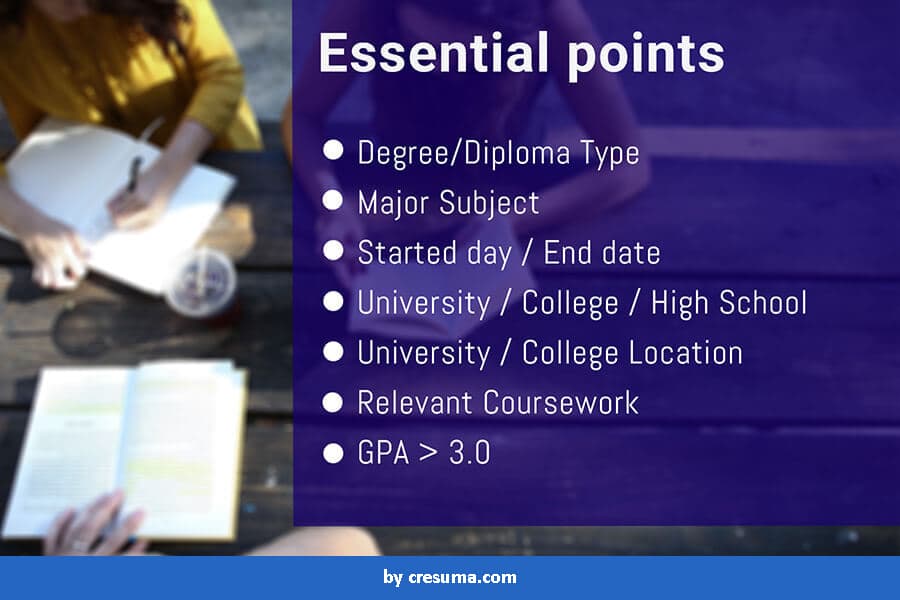 Before going any further, I want to set something straight. That is there is no specific educational qualification to be a catering assistant. Because some applicants have achieved the catering assistant job though they have a high school diploma. But definitely, you have to gather more qualifications from a course or training that is related to the job field.
Other than that a Bachelor's degree in Culinary Arts, Baking and Pastry Arts, Business Management, Hospitality & Tourism Management, Project Management, Hotel, and Restaurant Management or any other relevant fields are eligible to be a Catering Assistant.
If you have followed catering assistant training courses provide that information under the education section.
Example from an Expert
Education
Bachelor's Degree in English – 2012/Jan to 2015/Dec
Stanford University, Stanford
Relevant Coursework:- American Literature, British Literature, World Literature, Creative Writing, Rhetoric and Grammar
GPA:-3.58
What are the Soft Skills for Catering Resume?
Communication skills:- Especially the proficiency in the English language including speaking, reading, and writing is essential. Also, bilingual or multilingual ability is preferred. Because the major responsibility of a catering assistant is satisfying the customers.
Teamwork Skills:- Usually, catering assistants are working as a team. So, the recruiters are looking for applicants who can cooperatively work as a team. So, do not forget to mention you as an active team player.
Active Listening skills:- Being an active listener is very essential for the catering assistant as he/she has to follow the correct instructions, understand the relevant meal requests, and provide suggestions about the food for the customers.
Interpersonal skills:- As the catering assistant responsibilities are totally linked with the customers, the applicant has a good awareness of how to handle the people. That means he is responsible for increasing customer satisfaction.
Time management skills:- The catering assistant is responsible to manage the traffic of the queue. Therefore, the ability to manage time is a must for this position.
Try to add ATS friendly keywords which are related to the job description to optimize the chances of being selected.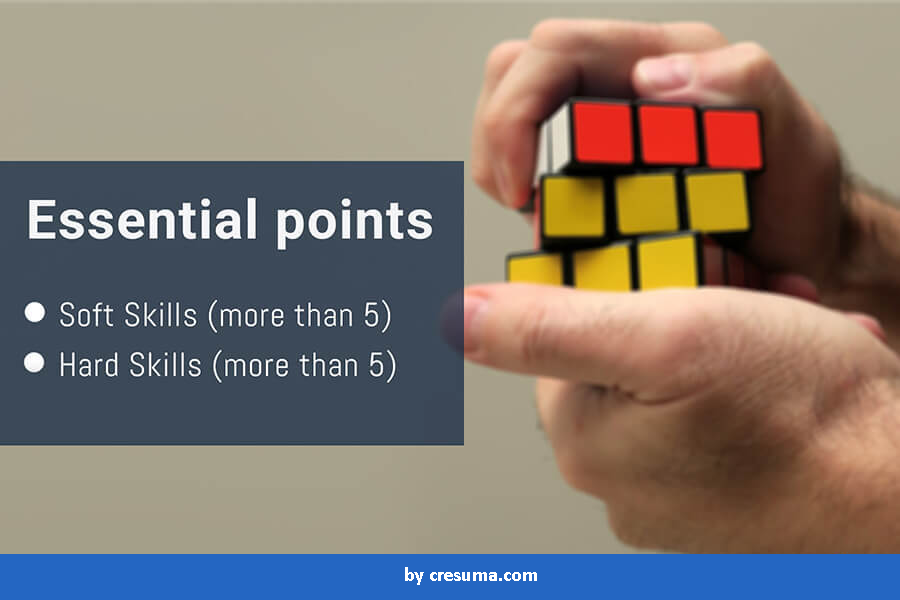 Are There any Hard Skills Related to Catering Assistant Field?
There are not many hard skills related to the catering assistant field. But the following technical skills related to customer and catering handling fields are very important to this position.
Those skills can be put into the list of the skills section. You have to enter the relevant, unique, and at least 8-10 skills in your skills section because the recruiters also tend to hire the most skillful applicants. Also, mention some soft and hard skills in your achievements of resume summary and work experience section.
Schedule Management
Event planning
Customer Billing
Inventory management
Customer Checkout
Data Entry
Customer service
Booking systems
Cash handling
Telephone etiquette
Project management
Currency rates
PowerPoint Presentation
Quality Control
What is the Best No Experience Resume Format for Catering Job?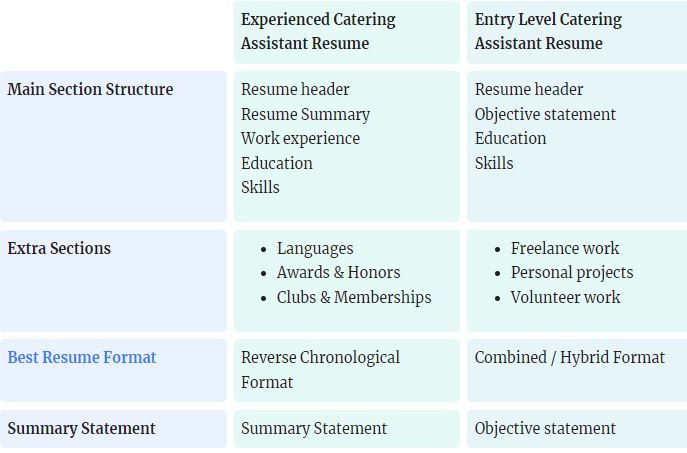 How to Write a Resume Objective for a Catering Assistant?
Usually, the entry-level, intern, school, college, and fresher catering assistant resumes contain the resume objective. It is a substitution of the resume summary. So, the applicant can highlight the top educational qualifications and skills in the objective statement.
Also, the keywords, action verbs, and quantified metrics like years and percentages enhance the worth of your catering assistant resume objective.
Are You a Certified Catering Assistant?
If you have any certifications related to the hospitality, food quality assurance, hotel, and restaurant management fields, arrange your certification details under the 'Certifications & Licenses' section.
The certification name, certified date, and organization name are essential to mention. Also, you can include the certification number and URL if you have.
Further, the majority of recruiters required a driver's license from the catering assistant applicants. So you can provide the driving license also under the certification section. Revel that it is up to date.
Can You Communicate in Different Languages?
If yes, state that talent in the 'Languages' section of your catering assistant resume. But do not just list down the names of languages. The recruiters love to know your competency in each language as follows.
English – Native Speaker
French – Working Knowledge
German – Highly Proficient
Arabic -Very Good Command
Russian – B1
Ask from an Experienced Catering Assistant (Best Tips and Secrets)
Quiz #01:- How to Conduct a Self – Research?
Usually, hotels & restaurants hire catering assistants. Other than that, they are working in the catering area of public places such as companies, convention centers, schools, and hospitals.
According to the status of the workplace, their requested requirements can be different. Therefore you have to understand the requirements before creating your resume sample.
There are three main sources you can collect information about the position and workplace. First is the advertisement. Secondly, follow the official profiles such as LinkedIn, Twitter, Facebook, and website of the workplace. Finally collect some real-time details from the regular customers and employees, if you can contact them personally.
At last, you can analyze the data and find what type of employee they are looking for. So, then tailor your resume by covering all their needs.
Quiz #02:- What are the Most Suitable Keywords?
As the resume is increasingly becoming a vital factor in job opportunities of the applicants, they tend to provide more and more job-winning resumes. Therefore, before going any further let me reveal to you the major secret of resume writing.
Usually, the recruiters set their ATS test by using the given keywords in the job advertisement. So, a well-organized applicant tailors the resume by referring to the job advertisement. Though it consumes a little bit of time, that will be a great revolution in your career life.
Now you may have a question: what are the differences between job advertisements of the same job position? The differences are the words that are used in job advertisements. Especially keywords.
You should find suitable keywords for your resume. They are contained in your job advert. The following image helps you to select the best key terms.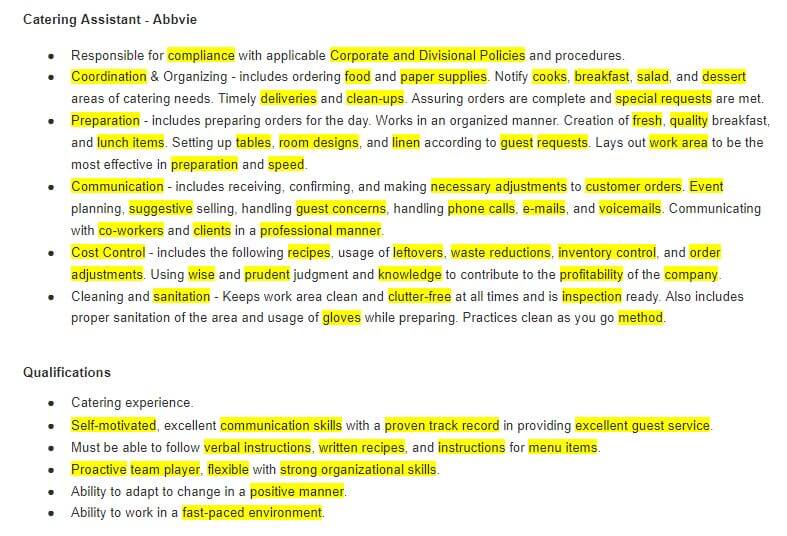 After collecting the relevant keywords, you can use them in your resume summary, work experience, or other sections.
Quiz #03:- How to Collect Powerful Action Verbs for a Catering Assistant Resume?
The action verbs related to a catering assistant represent the duties of the catering field. You will find out a lot of powerful action verbs in the catering duties and responsibilities area of the job advert.
Those words can be different from one to another job advert. So you should collect the given action verbs in your job post.
Then you can start the bullet points from a powerful action verb. The following image guides you to select suitable action verbs.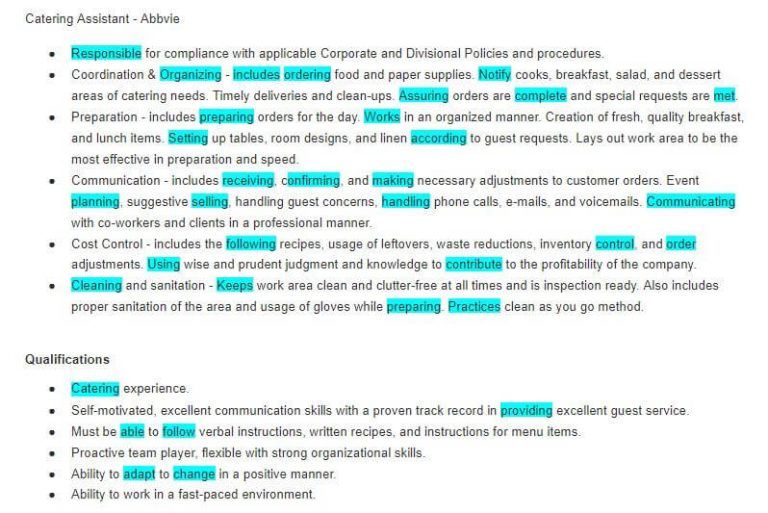 Performed
Set
Ensured
Took
Loaded
Supplied
Stored
Answered
Prepared
Assisted
Transported
Decorated
Cleaned
Followed
Maintained
Washed
Worked
Provided
Checked
Handled
Quiz #04:- How Do I Write a Perfect Catering Assistant Cover Letter?
The applicants may write a cover letter and attach it to their resume only if the job advertisement requests to do so. It may be difficult for you to believe that a cover letter will impress the recruiters.
If you arrange a well-fertilized cover letter content, you can draw the recruiter's attention to your resume. Especially admire your target workplace. Provide some positive feedback that the current customers and employees made. If you have personally dealt with the catering team of the hotel or restaurant before, explain your experience positively.
Also, give a beneficial reason for applying for this vacancy. Likewise, you can write a perfect cover letter and attach it to your resume.
Quiz #05:- May I Insert the Catering Assistant Salary in My Resume?
First, check whether the job advert states to mention your salary expectation in your resume. If yes, mention a fair salary for the catering assistant position.
However, $27,242 is the average salary of a catering assistant. That may be slightly different based on the experience, certifications, and location. So, we suggest you research the current salary scale, before mentioning your salary expectation.
Don't the recruiters ask about your salary expectation? So why do you mention it? Then they will think your motivation is the salary.
Quiz #06:- How Do the Recruiters Select a Catering Assistant?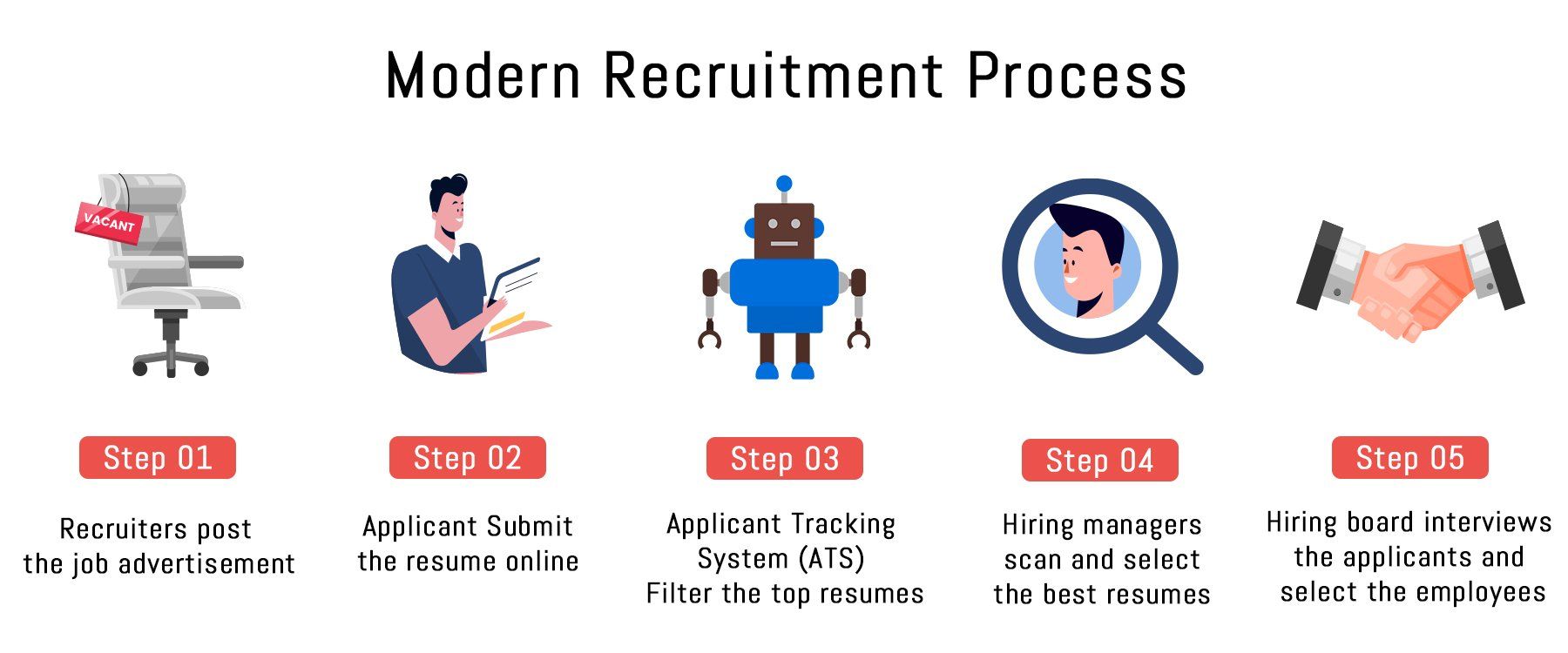 Catering Assistant Resume Example (Text Version)
Evelyn Hannah
Experienced Catering Assistant
+(310) 0000 000
Calexico, California
Linkedin – linkedin.com/in/evelynhannah/
Summary
Resourceful and enthusiastic catering assistant who has worked for 5+ years in the food catering service. Expert in planning, organizing, and conducting catering tasks by maintaining client contacts and presentations professionally. Owned a track record without any mistake by keeping a calm environment with any guest and team member.
Work Experience
Catering Assistant
Sterling Event Center, Austin – 2015/Jan to Present
Used the safety, hygiene, and health procedures to prepare foods.
Pre-checked whether the furniture arrangements have been done properly according to the venue of each special occasion.
Calculated the correct amount of order and handled cash correctly by ensuring the safety of cash.
Resolved the emergencies of planned occasions and casual service time by using problem-solving skills.
Catering Assistant
Mason Catering Services, Brooklyn – 2010/Jan to 2014/Dec
Handled 50+ orders per day by ensuring each order has properly and perfectly served.
Followed the Master Chef's instructions for giving satisfying food productions.
Checked whether the common containers such as sugar, salt, and ketchup have labeled well and refilled on time.
Guaranteed whether the supplies and equipment of the catering service have returned, cleaned, and stored after each occasion.
Education
Associate Degree in Baking and Pastry – 2012/Jan to 2015/Dec
Kendall College, Chicago
Relevant Coursework:- Advanced Pastry, Chocolate and Confectionary, Foundations of Cakes, Professional Growth and Development
GPA:- 3.58
Skills
Communication Skills
Computer skills
Analytical skills
Decision-making skills
Leadership skills
Time Management skills
Teamwork skills
Schedule Management
Inventory management
Customer Checkout
Customer service
Booking systems
Event planning
Customer Billing
Data Entry
Languages
English – Native Speaker
Chinese – Very Good Command
Russian – Working Knowledge
German – Good Working Knowledge
Want to build a perfect resume by yourself? Click on the below button.
Want to get a perfect Catering Assistant cover letter created by an expert?
People who read this also read: