Bookkeeper Resume Example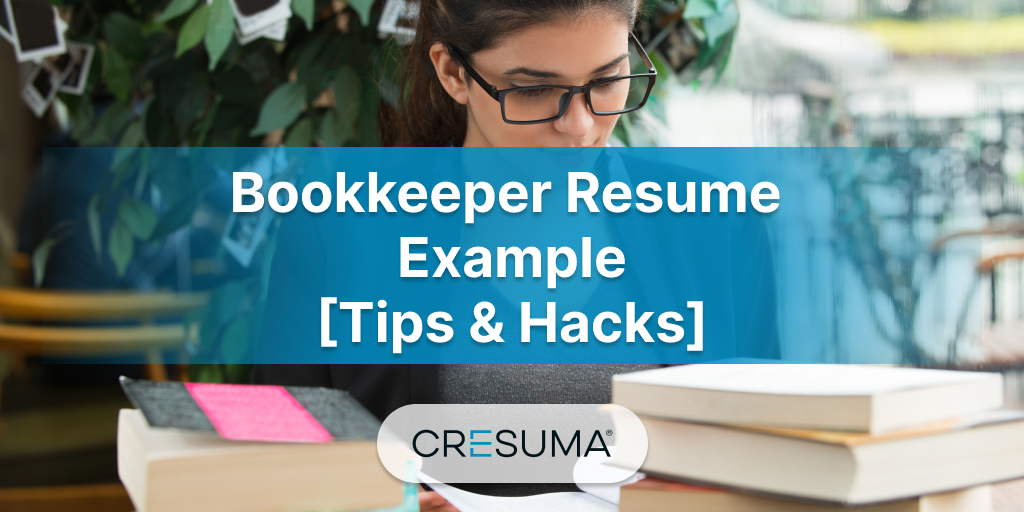 Complete Resume Guide for a Bookkeeper
Ask from a Professional Bookkeeper (Best Tips and Secrets)
Modern Recruitment Process of a Bookkeeper
Bookkeeper Resume Example (Text Version)
No hidden costs. Download your ATS-Friendly resume in PDF for absolutely FREE!
Bookkeeper Resume
No need to start from the beginning. Edit this resume sample with your information and keywords from the job posting.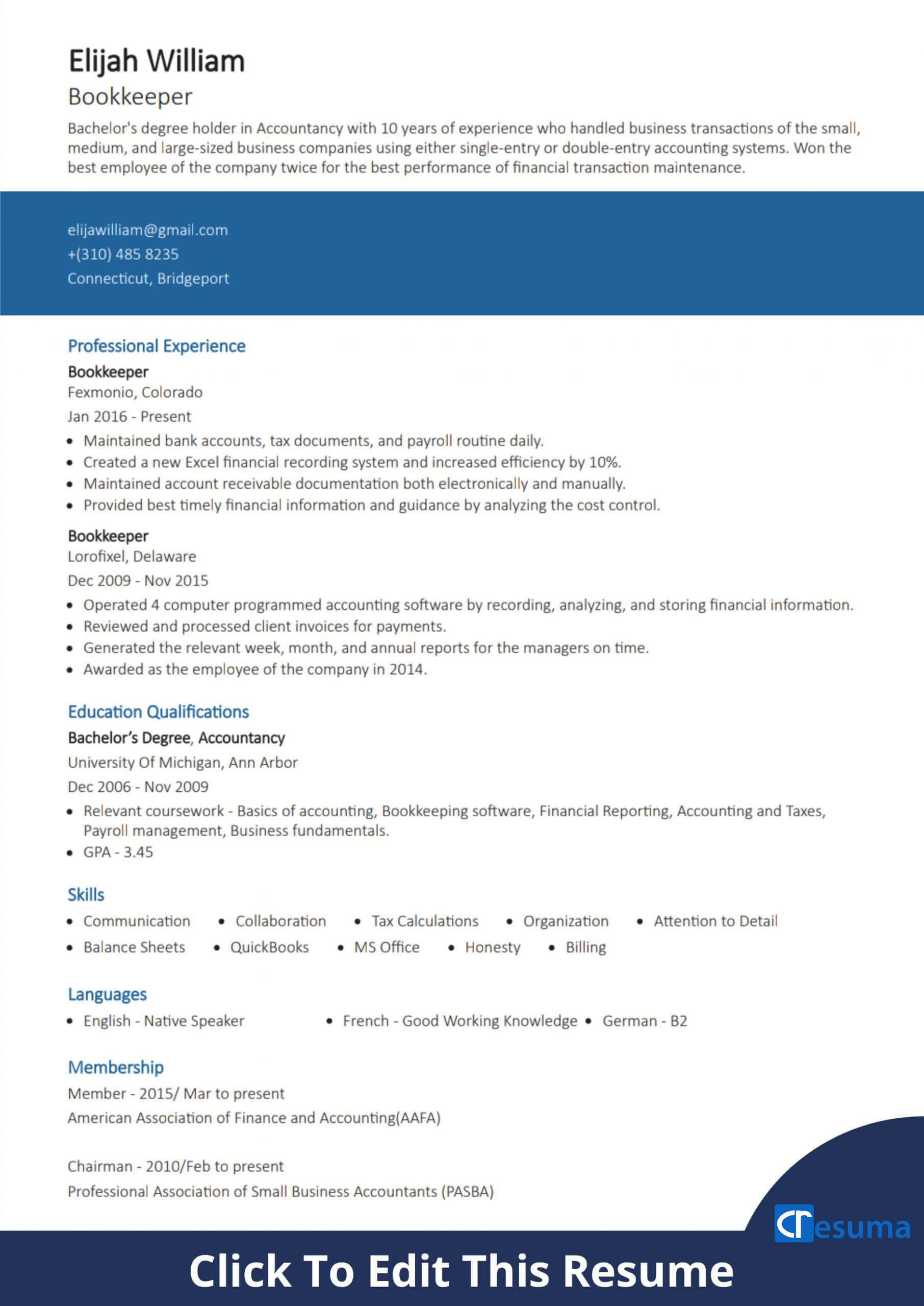 Complete Resume Guide for a Bookkeeper
Which Bookkeeper Resume Templates are really free?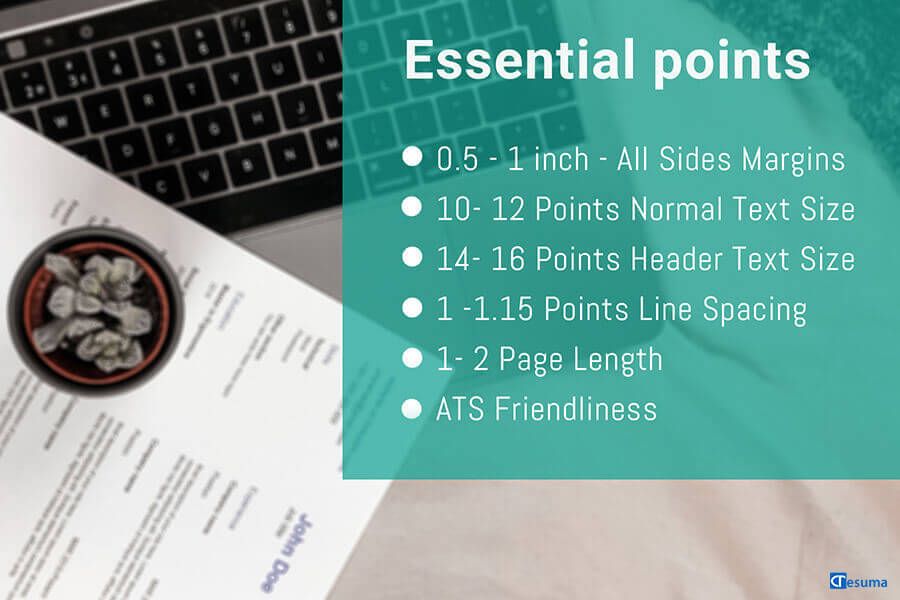 There are several online resume builders. But they may have hidden costs. We assure Cresuma resume templates are 100% free.

Want to build a resume with Cresuma templates? Click on the below button

Why should you choose a Cresuma resume template for your bookkeeping resume sample? Because those templates have all features that a resume template should have.

What are they?

ATS friendliness:-

ATS resume is a keyword-rich, well-formatted resume that may contain less graphic elements. So an ATS bot can easily read it. Cresuma provide the ATS friendly resume templates for the users. Therefore you do not need to worry about the ATS friendliness of your bookkeeper resume.

.

Font Style:-

Cresuma supports excellent resume font styles like Open Sans, Calibri, Georgia, and Helvetica. They are very clear fonts

.

Cool Color Collection:- The Cresuma resume templates have no shiny colors. We have used only cool and calm colors and ensure the readability of your resume.

Enough Space:-

We have wisely used the space of our templates. So, you can create a one-page resume by including all your information

.

File format:- PDF is the perfect file format for resumes. It has been accepted by universal companies. So, we are ready to provide a PDF formatted bookkeeper resume for you.
02
How to create a Perfect Resume Header for a Bookkeeper?
Include your basic contact information in your resume header.They are name, location, job title, contact number, and email address

.

But declare only your first and last name, city and state, one personal contact number, and a professional email address to make the header perfect.

What is your job title? It depends on the job advert. Check the job title of your job post. That is the job title of your resume header. That may be even an accountant, administrative assistant, office manager, accounting clerk, or Bookkeeper.

Do you have any professional social media accounts? Can you prove your skill or career history from them? So, Why don't you add the link of your personal profile to your resume header?

The recruiters will know more information about you from them. That will affect you positively.

03
Is Professional Summary important in a Bookkeeper Resume?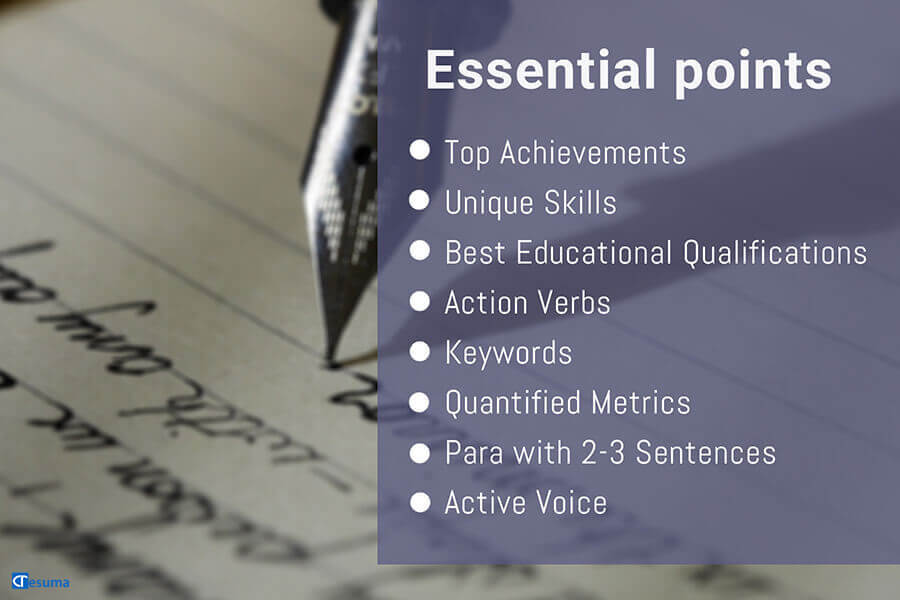 Why not! It is an essential section of a bookkeeper resume.

The summary statement provides a brief explanation of the applicant's accomplishments in his career history. Those victories must be connected with the bookkeeping sector

.

So, collect the unique skills, highest academic qualifications, and top victories you have as a bookkeeper. Then, compress them into a tiny paragraph with 2-3 sentences.

The resume summary is written in the active voice by using powerful action verbs. Also, the keywords and numeric values enhance the value of your profile summary.

The summary content of an entry-level, part-time, restaurant, law firm, assistant, and full charge bookkeepers are different. But the way of writing is the same.
Example from an Expert
Summary

Summary
Expert bookkeeper with 8+ years of experience who has worked in the small, medium, and large-sized businesses using both single-entry and double-entry systems. Holds a bachelor's degree in Accountancy. Won the best employee of the year award in 2016 for the great performance in bookkeeping.
04
Should a Bookkeeper include all Work Experience in the Resume?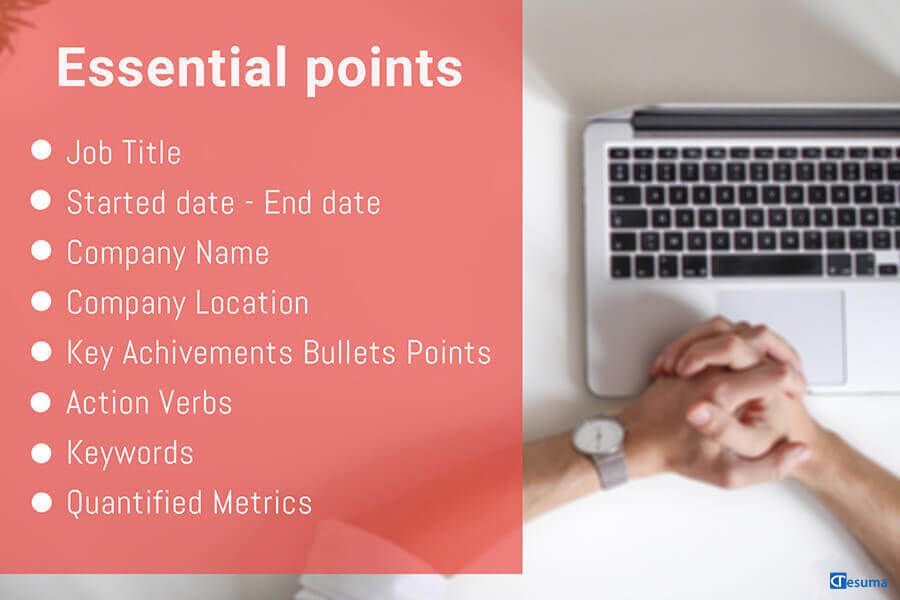 No! Only share the recent career history related to the bookkeeping field. That means, if you have experience of more than 10 years, limit your resume work experience to the latest 10 years.

Employment duration, company name, and location are mandatory to add in resume header. the work experience section

.

The bookkeeper resume bullet points ought to be your career accomplishments. Do not add the responsibilities or duties as bullet points.
Example from an Expert

Work Experience
Bookkeeper, 2017/Feb to present
LiggloMart, California
Managed and maintained suppliers ledger, customer ledger, and general ledger daily.
Calculated the tax payments monthly with updating tax reports.
Handled accounts payable and receivable clearly.
05
What are the most Significant Achievements of a Bookkeeper?
Specify your resume for the required position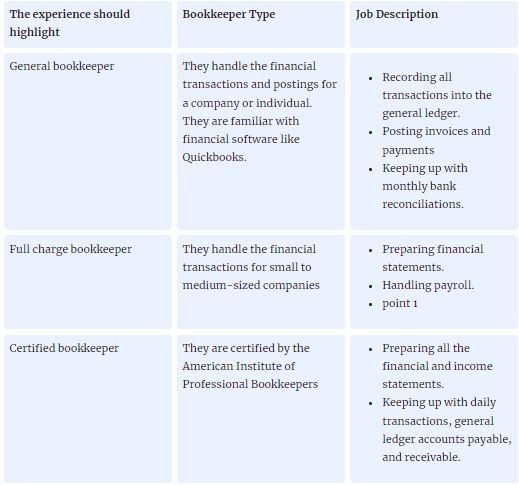 Expertise in telephone calls handling
Try to reveal you are an expert in handling telephone calls. Also, provide some situations you got positive feedback from the company owners by following telephone ethics.
Have you ever worked as a call center representative or an office administrative assistant? Those jobs are relevant to bring up under the work experience section.
Great customer service
The way you handle the angry customers can explain as an achievement. Bring up the circumstances you have faced and controlled the angry customers. Also, other customers handling jobs are also suitable to speak briefly under your career experience.
Safety first administrative process
Ensuring the safety of money and office equipment is one of the major duties of a bookkeeper. So, reveal that you consider safety first. Also, you can explain how those habits helped you to be a great bookkeeper in prior jobs.
Master in Documentation
Show your scope in the documentation. You can speak briefly of the unique reports in accounting such as general ledger, sales ledger, purchase ledger. Also, reveal the transactions you are familiar with. They may be cash, accounts receivable, investments, inventory, accounts payable, accrued expenses, and customer deposits.
06
What to write in the Education Section of a Bookkeeper?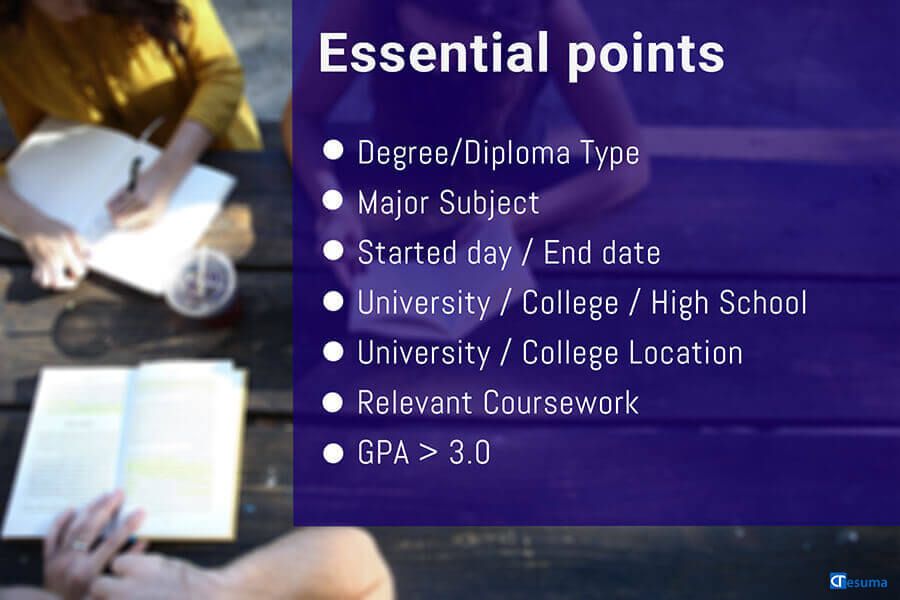 The basic educational qualification for a bookkeeper is a bachelor's degree in Finance, Accounting, or Business Administration.

The degree type, major subject, graduated year, institute name, and location are the major educational details of a bookkeeper.

The GPA, Honours, and relevant courses are optional to add in the education section

.

Here is the coursework related to the bookkeeping position.
Basics of accounting
Payroll management
Bookkeeping software
Accounting and taxes
Business fundamentals
Financial reporting
Example from an Expert

Education
Bachelor's Degree in Accountancy – 2015/Jan to 2017/Dec
Harvard University, Cambridge
Relevant coursework – Basics of accounting, Payroll management, Business fundamentals, Financial reporting
fundamentals, Financial reporting GPA – 3.56
07
How many Soft Skills can include in the Bookkeeper Resume?
It depends on how many soft skills you have. But add at least 8 – 10 skills including soft and hard skills. More skills provide more chances to get the job

!

Do not limit to only the skills section. Apply skills in your achievements as possible.

Time management Skill:- Sometimes the applicant has to manage multi-tasks at the same time. Therefore, he should be able to manage the time well and finish the work by prioritizing the duties.

Cooperative Skill:- The bookkeeper has to engage with several people in their daily life. They are customers, assistant managers, managers of cash shortages, supervisors, and other employees of the premises. So, cooperative skill is a must for the applicant.

Organizational Skill:- The day of a bookkeeper is full of handling documents, reports, ledgers, office equipment, and accounting information. He is responsible to manage and organize them well. So, highlight you are a well-organized person in your bookkeeper resume.

Communication  Skill:- Any recruiter is seeking an applicant with good communication skills. Because they must understand the ideas and instructions of the authorities and express the issues, problems, and matters in bookkeeping well.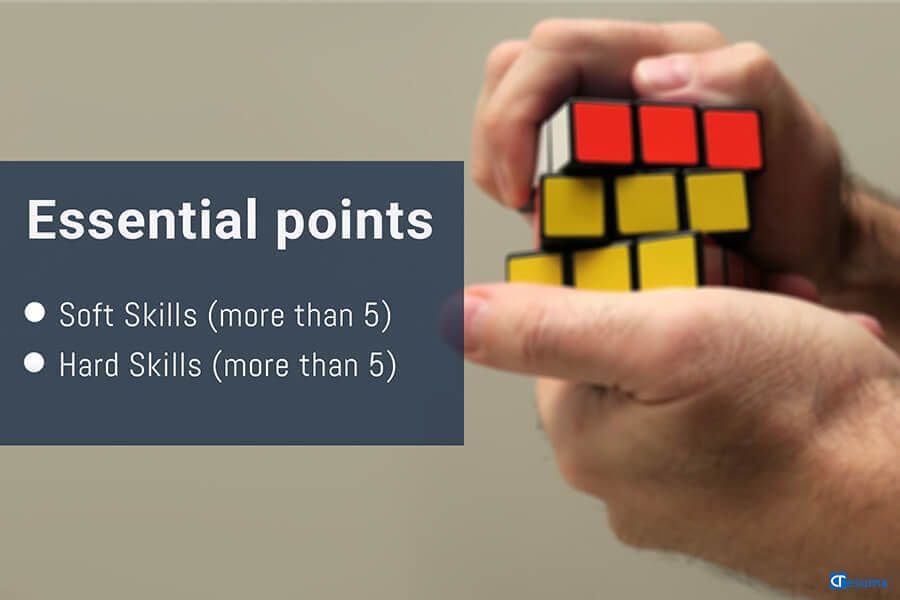 08
Does the Resume of a Bookkeeper need Hard Skills?
Why Not! The hard skills (Technical skills) are industry-specific skills. They help the employee to smoothly conduct the duties. So, the applicant needs to have hard skills and add them to the resume.
The following hard skills can be used in your key skills list or career achievements of resume summary, work experience, or other sections.
Accounts Receivable
Billing
Accounts Payable
Balance Sheets
Accounting solutions software like Xero, QuickBooks
Payroll Accounting
Tax Calculations
General Ledger
MS Office (especially MS Excel)
09
How to create a Resume for a Bookkeeper with no Experience?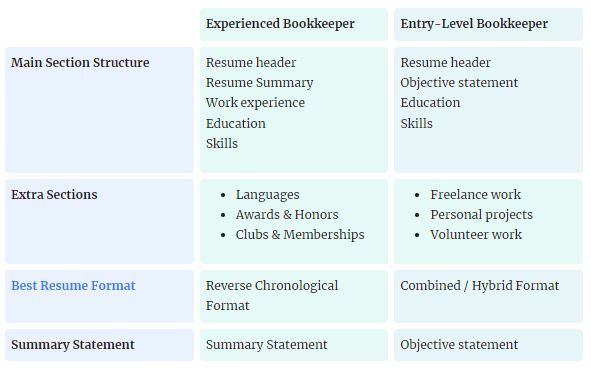 10
What to include in the Bookkeeper Resume Objective?
The objective statement describes how the applicant will help to achieve the company goals using his skills, competencies, and education.
So, it is good enough for the student, college, intern, fresher, beginner, entry level, or assistant bookkeeper resume samples.
Before creating an entry-level bookkeeper resume sample, collect the skills related to bookkeeping and accounting you have. Then, compress them into a tiny paragraph.
You have to inform them that you are the most suitable applicant for their vacancy.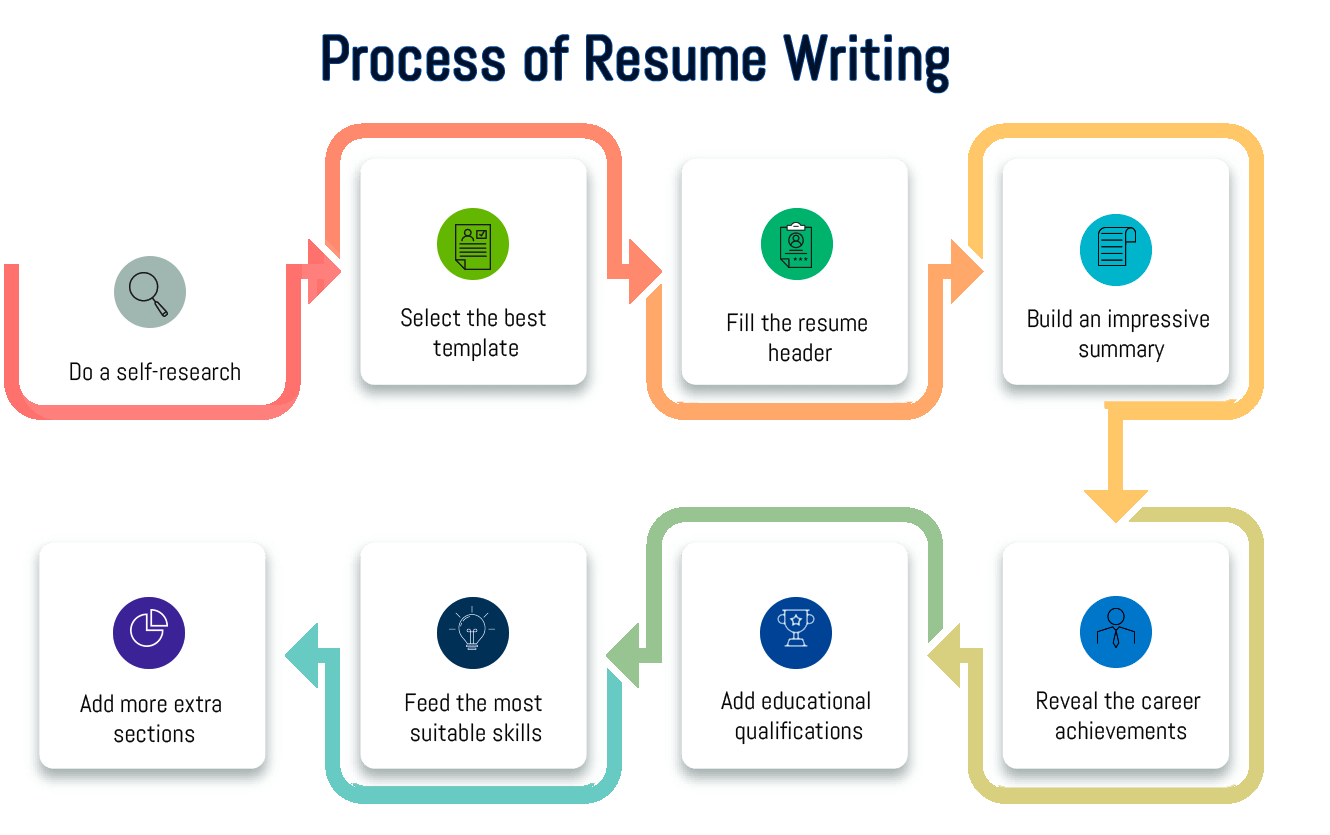 Ask from a Professional Bookkeeper(Best Tips and Secrets) QuikNav
Quiz #01:- How to do Self Research as a Bookkeeper?
Usually, accounting, bookkeeping, and auditing clerks work in different types of offices. They may be government or private companies. Also, the requirements may be different based on the workplace.
You must search for the workplace and the position before creating the resume. The job advert, official profiles, current employees, and customers of the company are the perfect sources to collect the details.
After gathering some information, you will understand how to tailor your bookkeeper resume according to their needs.
Quiz #02:- How to include Keywords in Bookkeeper Resume?
First, find out the suitable keywords. They are contained in your job post. The words represent people, objects, processes, skills, and qualifications are the most relevant keywords.
Then, use them when you build up the achievements and victories in your resume summary, work experience, and other areas.
We have highlighted the applicable keywords of the following sample job advert for a bookkeeper.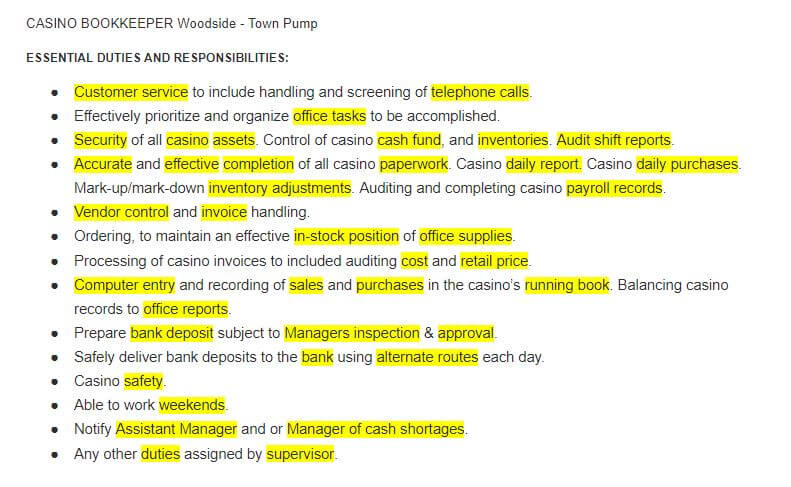 Quiz #03:- What are weak Action Verbs in the Resume of a Bookkeeper?
Any verb that comes into your mind can not apply to your resume. If they are not formal and relevant, they will be weak action verbs.

You can find out the most powerful resume action verbs. from your job advert as follows. It is better to start the bullet points from a powerful action verb

.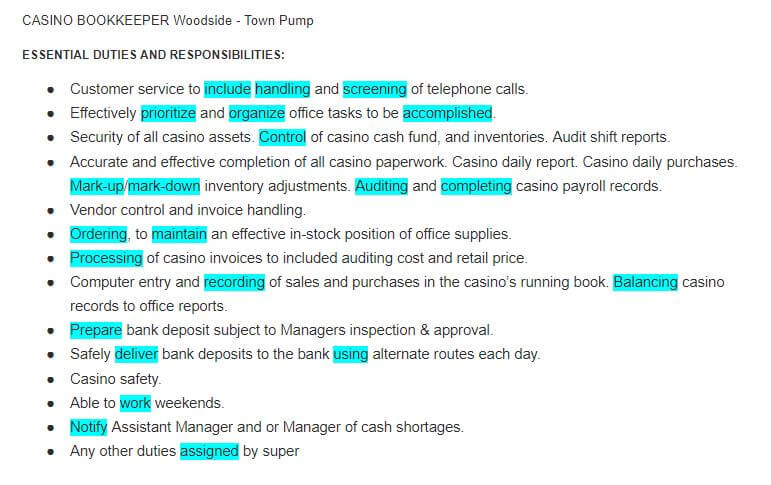 List of common Action Verbs
Answered
Applied
Calculated
Complied
Corrected
Completed
Checked
Documented
Entered
Formulated
Generated
Handled
Issued
Increased
Managed
Maintained
Reviewed
Recorded
Verified
Worked
Quiz #04:- Should Bookkeepers have a Cover Letter?
There is no restriction to attach or not to attach a cover to a bookkeeper resume. Sometimes, the recruiter asks for a cover letter from you. Then you must provide a cover letter.

However, you can create a perfect cover letter and send it with your resume even if they don't ask

.

Your bookkeeper cover letter will surprise the hiring managers. Because you can communicate with them friendly.

Do not forget to admire the goodwill of the company. Also, provide a positive reason to apply for their vacancy in your cover letter content.
Modern Recruitment Process of a Bookkeeper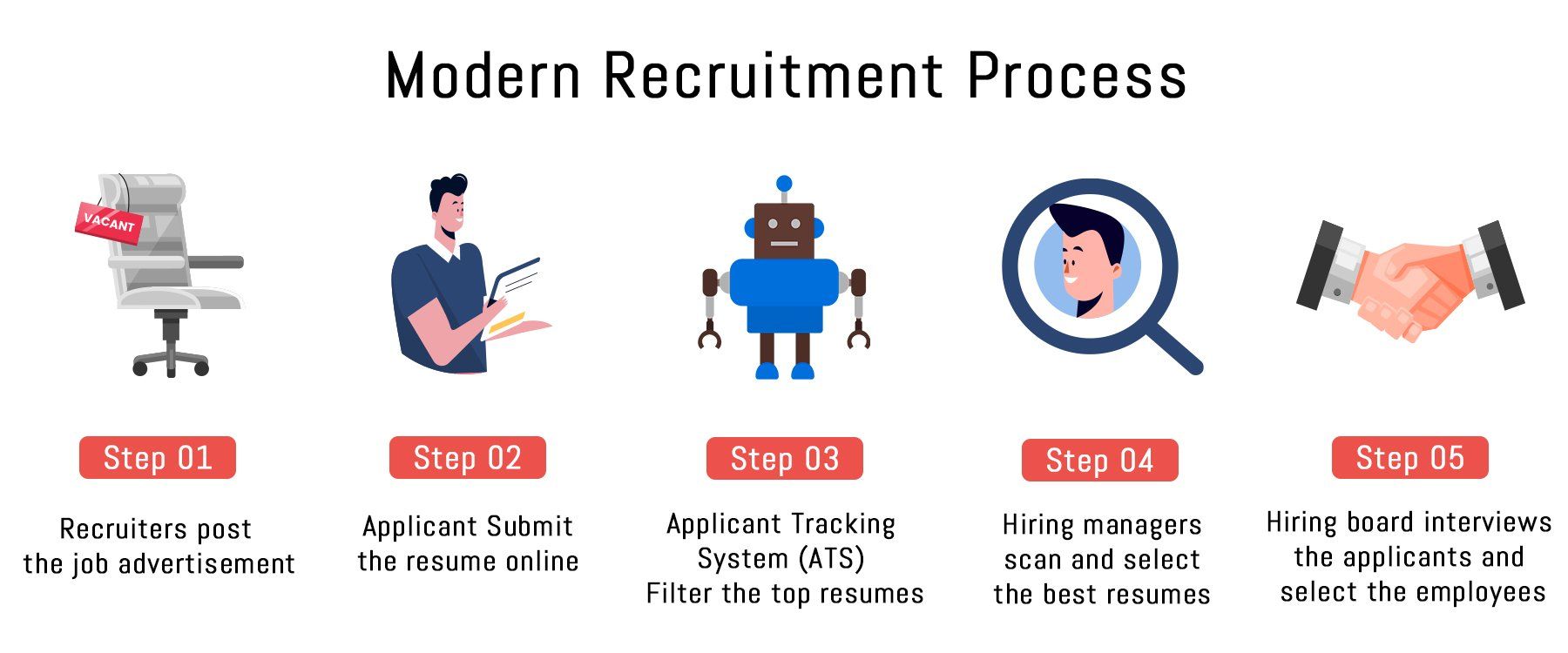 Overview
The major thing you have to know about the hiring process of a bookkeeper is an Applicant Tracking System(ATS) Because your resume has to pass the ATS test before going to the recruiters' hands.

.

So you have to optimize your resume to pass the ATS as well as recruiters test.
Bookkeeper Salary
The average salary of a bookkeeper is different based on his / her type. Here are the average salaries of three different types of bookkeepers.

Other than the type of the bookkeeper, the salary can be slightly different according to the workplace, prior experience, and extra qualifications of the applicant.
Bookkeeper Resume Sample (Text Version)
Elijah William
Bookkeeper
+(310) 485 8235
lelijawilliam@gmail.com
Connecticut, Bridgeport
Summary
Bachelor's degree holder in Accountancy with 10 years of experience who handled business transactions of the small, medium, and large-sized business companies using either single-entry or double-entry accounting systems. Won the best employee of the company twice for the best performance of financial transaction maintenance.
Work Experience
Bookkeeper
Fexmonio, Colorado – 2016/Feb to Present
Maintained bank accounts, tax documents, and payroll routine daily.
Created a new Excel financial recording system and increased efficiency by 10%.
maintained account receivable documentation both electronically and manually.
Provided best timely financial information and guidance by analyzing the cost control.
Bookkeeper
Lorofixel, Delaware – 2007/Jan to 2009/Dec
Operated 4 computer programmed accounting software by recording, analyzing, and storing financial information.
Reviewed and processed client invoices for payments.
Generated the relevant week, month, and annual reports for the managers on time.
Awarded as the employee of the company in 2014.
Education
Bachelor's Degree in Accountancy – 2007/Jan to 2009/Dec
University of Michigan, Ann Arbor
Relevant coursework – Basics of accounting, Bookkeeping software, Financial Reporting, Accounting and Taxes, Payroll management, Business fundamentals.
GPA – 3.45
Skills
Communication
Collaboration
Honesty
Organization
Attention to Detail
Billing
QuickBooks
MS Office
Tax Calculations
Balance Sheets
Membership
Member – 2015/ Mar to present
American Association of Finance and Accounting(AAFA)
Chairman – 2010/Feb to present
Professional Association of Small Business Accountants (PASBA)
Languages
English – Native Speaker
Spanish – Highly Proficient
French – Working Knowledge
Want to build a perfect resume by yourself? Click on the below button.
Want to get a perfect bookkeeper cover letter created by an expert?
People who read this also read: