Package Handler Resume Example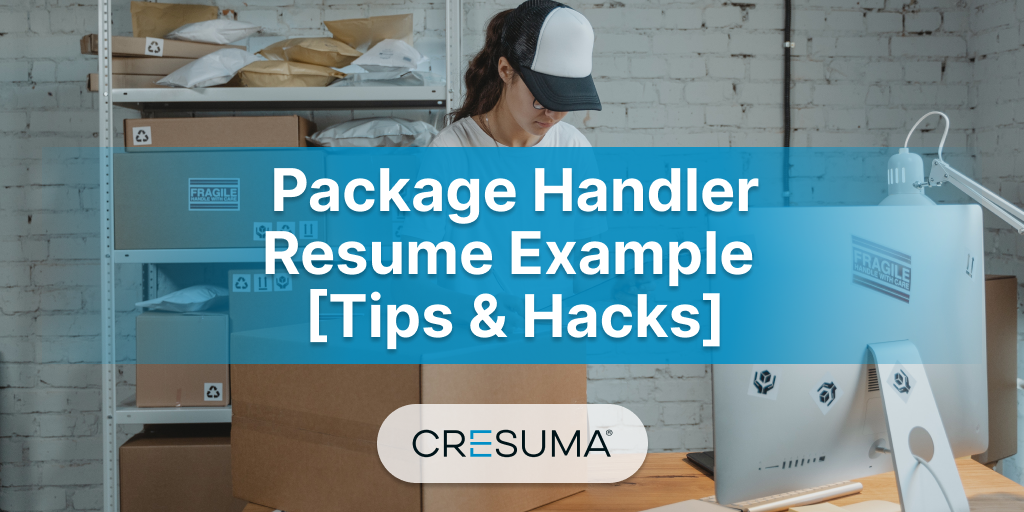 Complete Resume Guide for a Package Handler
Ask from a Professional Package Handler (Resume Tips and Secrets)
Delivery Service Companies vs Modern Recruitment Process
Package Handler Resume Example (Text Version)
No hidden costs. Download your ATS-Friendly resume in PDF for absolutely FREE after creating!
Package Handler Resume
No need to start from the beginning. Edit this resume sample with your information and keywords from the job posting.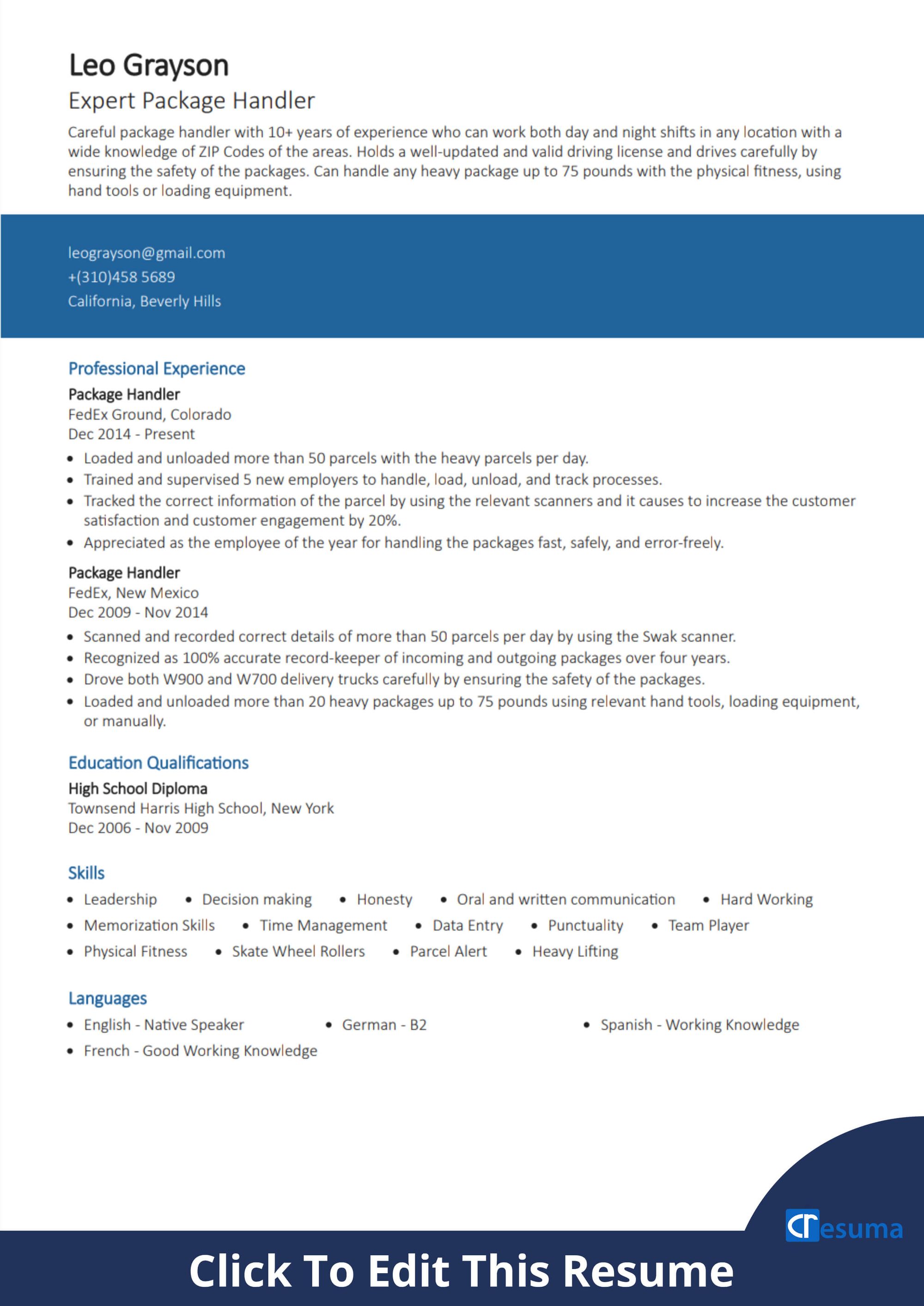 Complete Resume Guide for a Package Handler
01
Does google have resume templates for a Package Handler?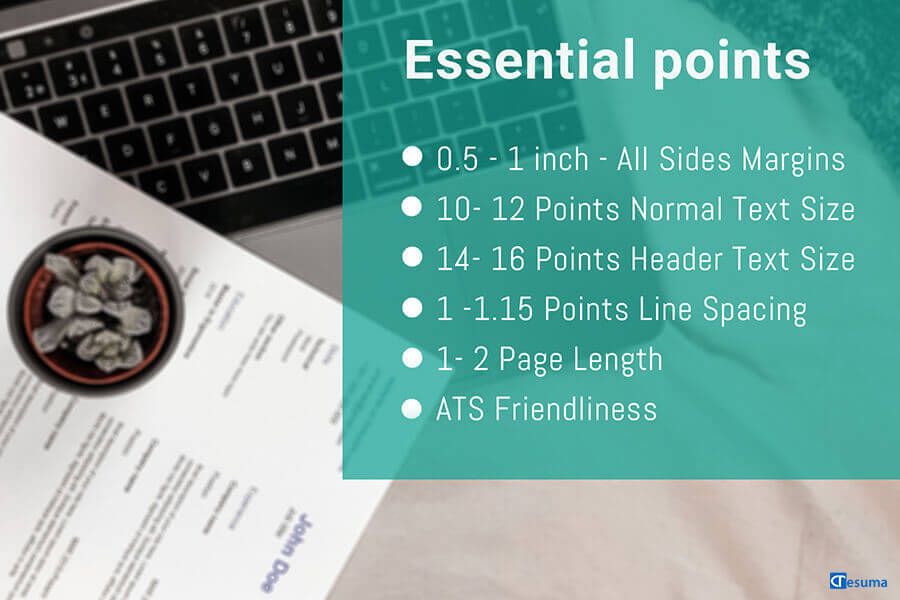 Yes. Now, many online free resume builders facilitate creating the best template for a package handler.

But when you select a template check whether the text is selectable, links are clickable and the graphics are simple. Because these features directly affect the Resume's ATS friendliness of your package handler resume.

.

Other than that read the content well and see the font is clear. It is better to use the best resume font styles like Open Sans in your resume

.

Especially ensure the template provides enough space to arrange your information on a one-page. Because hiring managers tend to reject the lengthy type of resumes.

.

But if you have experience of more than 5 years as a package handler you can create a two-page resume by compressing professionally valuable information.

As a common instruction, we say to choose a cool and calm color collection for your package handler resume. Because the luminous colors are eye strain colors. So let the hiring authorities read your resume comfortably.

The most important thing about the resume is the file format. As the PDF file type is a universal one we recommend you to save your package handler resume in a PDF format.
02
How to format resume header for a Package Handler?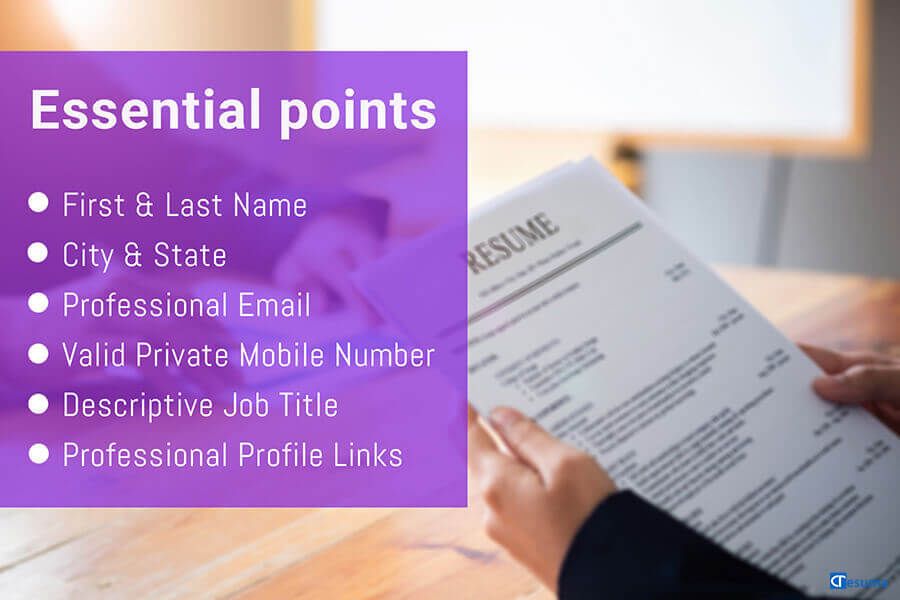 The resume header usually provides almost all contact information of the applicant such as name, location, mobile number, email, and social media networks. But here are some guidelines to arrange them correctly

.

Name:- Just mention your first and last name. The recruiters only want to know your name to communicate with you, if they select you as the package handler of their company.

Job Title:- Thoroughly refer to the job advert and check how they state the package handler job title. That may be Package Handler, Warehouse Worker, Warehouse Associate, Freight Handler, or Warehouse Team Member. It is better to mention the same job title of your job advert in your package handler resume.

Location:- The managers who scan your resume will make a decision whether you are far from the company or not based on their location. Therefore we recommend you only mention the city and state.

Contact number:- It is better to mention one available mobile number which is very personal to you. Never list all numbers you have in your resume header.

Email address:- The recruiters will make a bad image if your email address contains fancy words or junk words. Therefore you have to mention a professional email address in your package handler resume.

Social Media:- These details are optional to mention in your resume. But if you have posted some photos of your workouts, hard-working, or engagements in sports it is better to provide the link in your resume header. The accounts may be Facebook, Instagram, personal web page, LinkedIn, or Twitter.

03
Should the Package Handler resume summary be in the first person?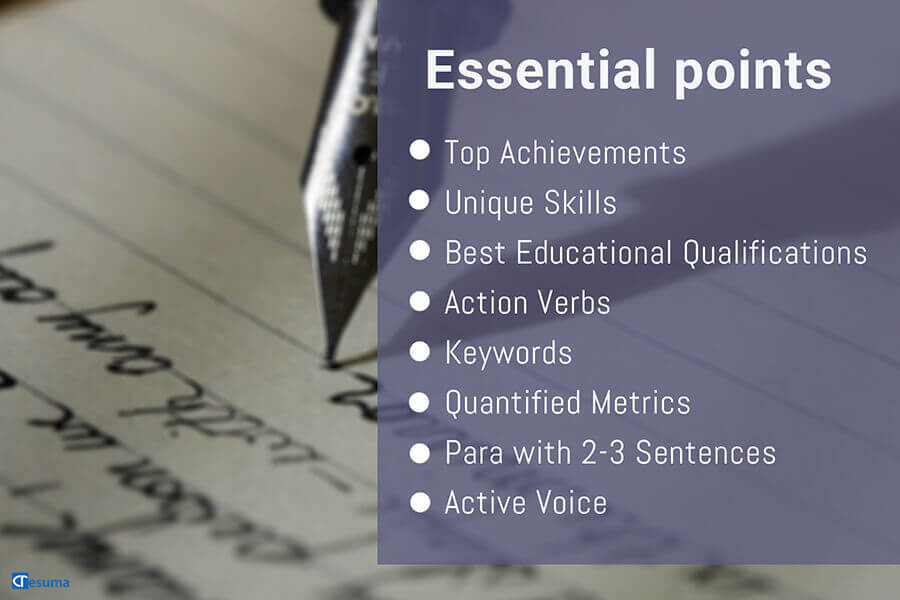 Never! The words 'I' and 'We' should be omitted when you write your package handler resume summary The purpose is being professional and saving the space to compress your top skills, achievements, educational and other qualifications into a brief paragraph well

.

To hasten the success, make an effort to highlight your personal skills such as patience, honesty, memorization skills, strong concentration, excellent hand/eye coordination, and ability to work independently, responsible, and hard-working in your package handler resume summary.

Do not forget to add the relevant key terms, verbs, years, amounts, percentages, and numbers as possible. Then the hiring personnel will be surprised with your resume summary.
Example from an Expert
Summary
Diligent and careful package handler with 10 years of experience who can load, unload, prepare, handle, deliver packages of all sizes, and control inventory by ensuring the protection of the parcels. Holds a broader knowledge of tracking software, packaging methods, quality control, and safety regulations. Ready to work any day or night shift in any location.
04
How to write the Package Handler resume work experience section?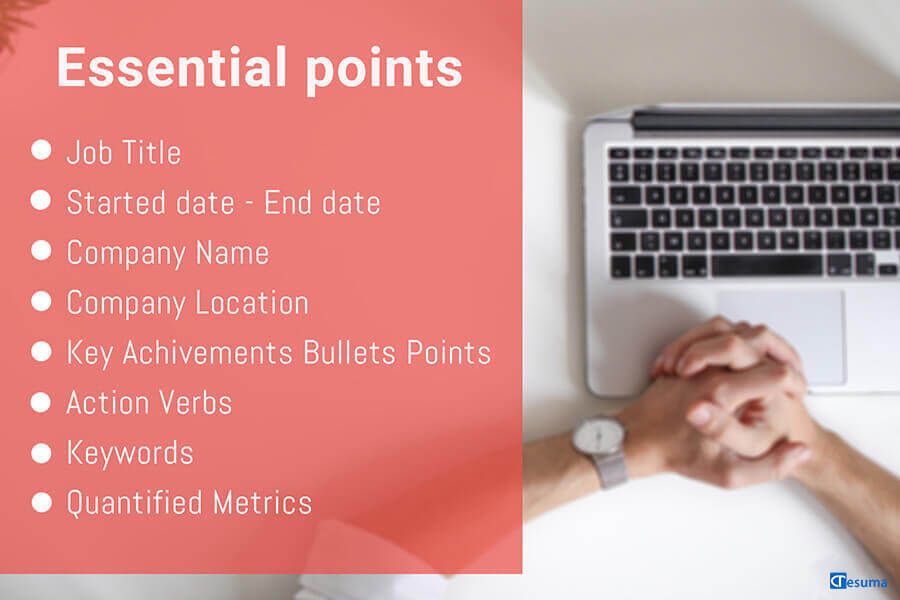 Adding a complete set of information of your previous career experience or careers such as job title, employment duration, company name, location, and 3-6 bullet points of your career achievements will provide a favorable outcome from your hiring personnel

.

Getting your dream job will be swift as an arrow if you attempt arranging the experience from the recent to the past.
Example from an Expert
Work Experience
Package Handler – 2016/Jan to 2018/Dec
FedEx Ground, Hagerstown
Supervised more than 10 trainees by providing the practice on loading, unloading, and tracking processes.
Handled more than 50 packages per day including heavy parcels.
Drove the company delivery trucks with W900 and W700 daily.
Recorded the correct information of incoming and outgoing packages by tracking from the relevant software.
05
What are the recruiters looking for in the package handler work experience section?
Usually, the recruiters are fond of knowing your recent and relevant accomplishments. Therefore try to mention the achievements of the past 5 years.
It is important to ensure the relevance and credibility of your victories by providing proper evidence. Further, you can state any physically demanding job that you have employed prior.
Strive to insert what you have gained as an excellent package handler in your achievements. Further focus on your abilities and desires to be a professional package handler.
Here are the major qualities that the hiring managers want to see in your package handler resume. Point out them in your accomplishments as possible.
A package handler who care the safety first
The warehouse is a fully hazardous place. Therefore the applicant should consider safety first. Further, if you can state that you have overcome many challenging circumstances and dangerous situations by wearing safety guards like gloves, safety boots or shoes, and protective headgear, that will be an effective accomplishment for your package handler resume.
Cooperative Package Handler
There are a set of package handlers working in almost all warehouses. Other than that, at least one supervisor is monitoring the package handling team by giving essential guidance. Because of that reason the managers who hire you are seeking an applicant who can work cooperatively.
Additionally, if you explain how you became an excellent package handler by working as an effective team worker, you can earn more marks from the hiring authorities.
Efficient package handler with great speed
The speed of your work will positively affect your job opportunity as a package handler. In consequence, it is better to state your average speed in your resume. For example, 800 packages per hour. But ensure that it is a relevant and possible speed.
A Package handler who can flexible to any shift
The service of delivery companies is highly spread during the weekends, holidays especially Christmas. On-account-of revealing that you are ready to work on holidays, weekends, and evenings, will put you on the top of other applicants.
A package handler with physical fitness
As the body fitness and health is the major requirement to be a professional package handler, try to highlight in your achievements that your workout routine, regular exercises, having proper meals, often drink water,  and not having alcohol has helped you to work continuously and effectively as a package handler.
06
Where to put Package Handler education qualifications?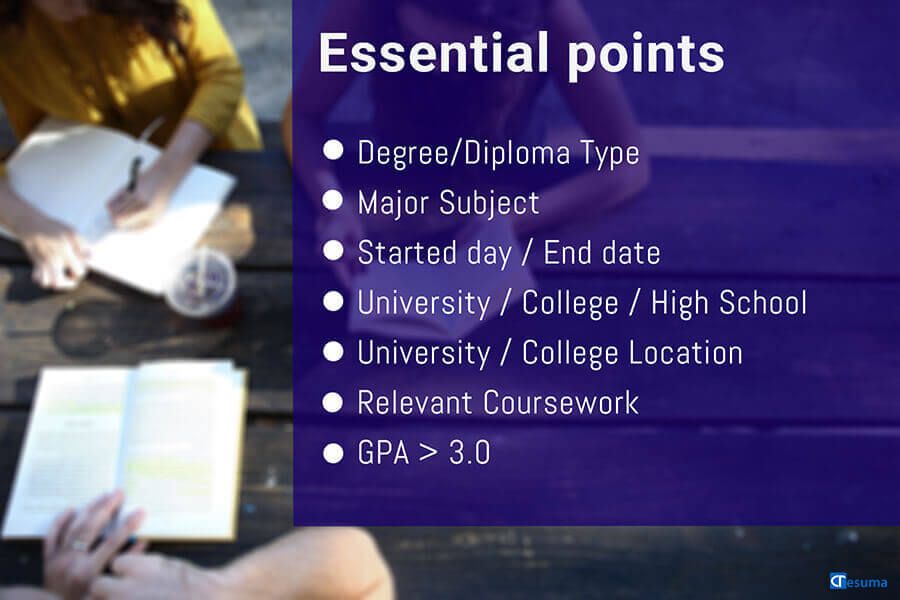 The majority of managers who hire the package handlers do not require more educational qualifications than a high school diploma

.

However, try to bring up at least the qualification type, studied duration, institute name, and location in the education section of your package handler resume.
Example from an Expert
Education
High School Diploma – 2014/Jan to 2016/Dec
Townsend Harris High School, New York
In advance, mentioning the physically demanding tasks or projects that you have done in your studying era will increase the value of your package handler resume.
07
What are the soft skills to include in the Package Handler resume?
Oral and Written communication:- The majority of job adverts request this skill to be a package handler. Because the applicants should be able to understand the directions, information, and details based on the packages. Further, sometimes he has to provide the information that the customers are asking for.
Problem Solving:- The warehouse is a fully hazardous place. Therefore the candidate must be ready to take the risks and solve the problems in emergencies.
Teamwork:- Usually the package handlers stay as a team but work individually. Always the supervisors monitor them and supply relevant instructions. Therefore cooperation and other teamwork skills are a must for an applicant.
Punctuality:- When the package handler is efficient to carry more packages per hour he can earn more wage. So, the habit of working on time will benefit the applicant.
Critical Thinking:- Arranging the packages in the correct order is the main duty of the package handler. There may be fragile materials to carry and place. Also, the applicant must be wise to arrange them well by thinking critically.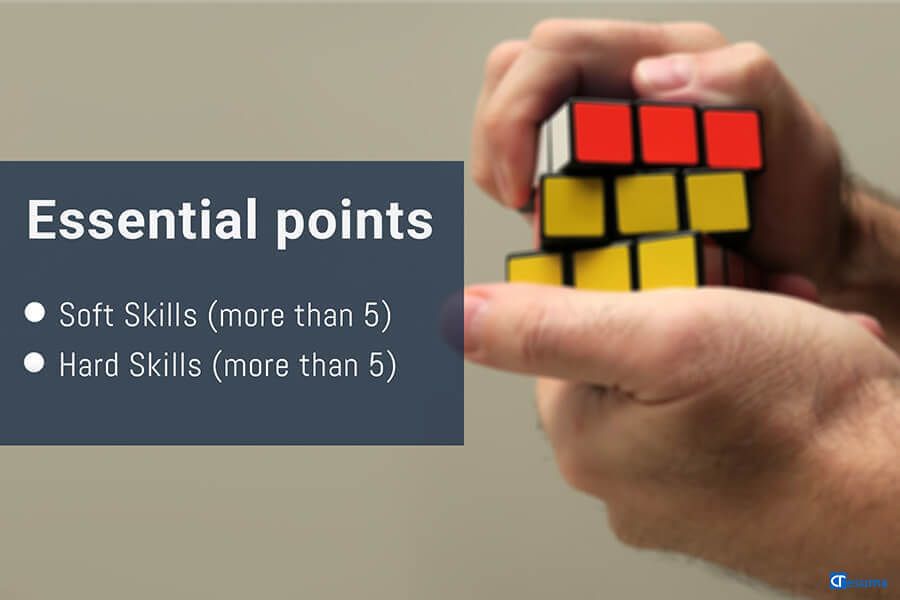 08
What are the hard skill examples for a Package Handler resume?
There are not many hard skills that can include in the package handler resume. But the following skills are the most important skills to process the loading and unloading duties smoothly

.
Heavy Lifting
Working Ethics
Safety Regulations
Following Directions Accurately
Basic Computer skills (MS Excel, Microsoft Office, MS Powerpoint)
Knowledge of math, weights, and measures
Unloading Devices:- skate wheel rollers, dock carts, hand-held scanners, chutes
Tracking software:- ParcelAlert, EZTrackIt, Notifii Track, QTrak, Zoom2u
09
How to ready a Package Handler resume for a fresher?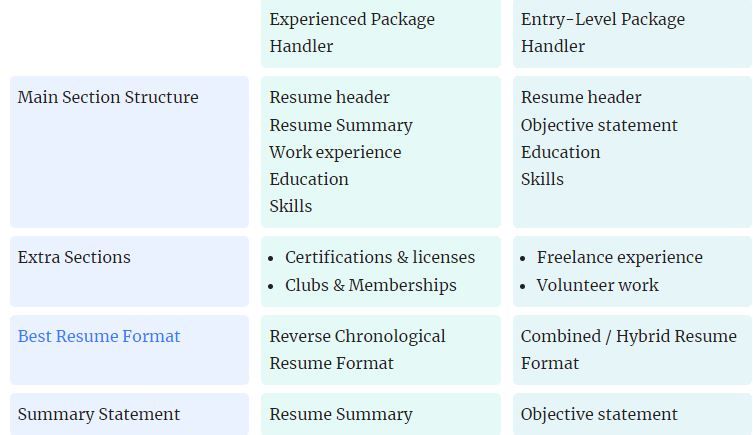 10
What does a Package Handler resume objective look like?
The entry-level package handlers can shift their resume summary into a resume objective. Because they have no experience as they are freshers

.

When you write the objective statement, explain how you can help to achieve the future goals of the delivery service company by using your physical fitness, ability to lift heavy objects, ability to work weekends and holidays as possible.

As education is not more important to be a package handler, you have to explain what you have from the requirements of the managers who hire you.
11
How to keep the certifications and licenses in the package handler resume?
Here are several 'Certifications & Licenses' that enhance the worth of the package handler resume. Though those certifications are optional, if you mention them in your resume, the recruiters will be impressed with you.
Driver's License (Medium-sized vehicles, Large vehicles)
Class A CDL – Large Truck License
CPR/AED – Certification on first aid knowledge
Food Handler – Certification on food protection.
Forklift Certified – The ability to operate a forklift
Guard Card – The basic license of Security & Investigative Services
OSHA 10 – Certification promotes workplace safety and health
Security Guard – License for the private security industry
ServSafe – A food and beverage protection training and certificate
12
Do you have a membership in a health and fitness center?
Body fitness is the major fact to be an effective package handler. As the duties are connected with the weight-training, being a member of a health and fitness center will fascinate the recruiting authorities.
On account of sharing the name of the health center, and the year of membership in the 'Clubs & Memberships' area, you can be at the top of other applicants.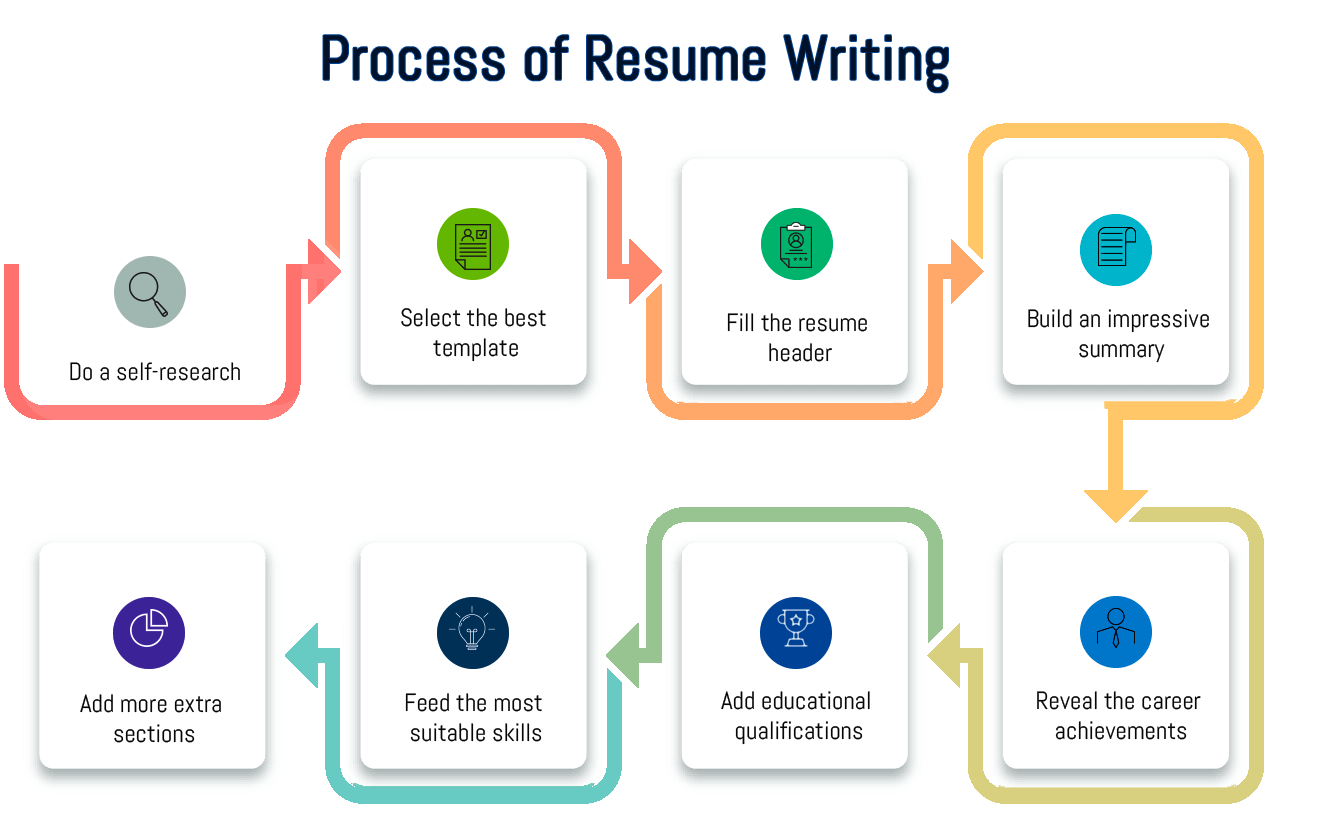 Ask from a Professional Package Handler (Resume Tips and Secrets)
Quiz #01:- Why applicants should conduct a Self-Research on Delivery Service Company?
Your target package distributing services company may be one of the following.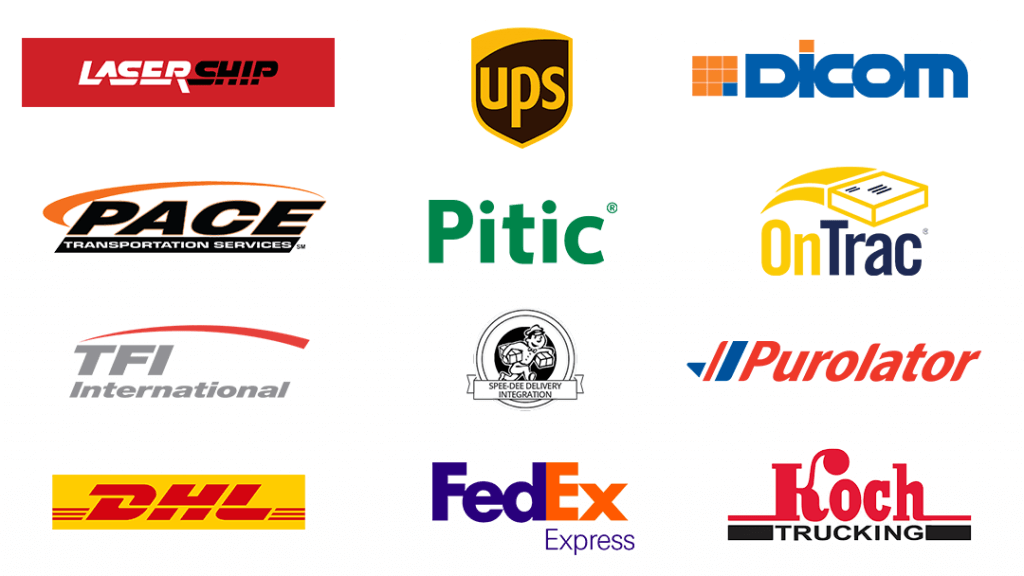 The search about the future workplace will be beneficial for you and the resume writing process. When you understand the scale, status, the type of employees, the number of workers, and the way of selecting the applicants of the agency you can tailor the package handler resume to fulfill all requirements.
The official web page, Facebook, LinkedIn, Twitter, Instagram, any other social media network, or the current workers of your target enterprise will provide you with reliable information.
Quiz #02:- What is the importance of attaching a Cover Letter to the Package Handler Resume?
The cover letter provides a chance to the package handler applicant to communicate with the company authorities in a friendly manner. Indirectly, the candidate can admire the agency and earn reliability based on that appreciation.
If you want to create a perfect cover letter as a package handler, you can join the following facts in your cover letter content. The purpose is to admire the company.
The development, sustainability, goodwill, and the important function of the business.
The best performance of logistics and supply chain.
You have done extensive research on their service.
The unique culture of the workplace.
Further, explaining you are the most suitable employee for their company by linking your skills and qualities to their requirements and putting forth key terms, action verbs, and quantified metrics in your content will cause to move forward the positive impression of the personnel who conduct the recruitment.
Quiz #03:- What are the keywords in the Package Handler resume?
There may be common key terms related to the package handler such as supervisor, packages, team members, etc. But you need to add the most relevant action verbs in your package handler resume.
The job advertisement is the major source to find out the relevant action verbs. After selecting them you should make an effort to use them meaningfully when you write the resume summary, work experience, and your accomplishments in other sections.
You can refer to the following sample job advert and understand what are the key terms related to a package handler.
Quiz #04:- How does a Package Handler use action verbs in the resume?
First, you should find out the most suitable action verbs from the job advertisement.
If you want to describe your victories in the package handler resume summary, work experience, education section, or other sections, you can use those action verbs.
Especially, it is better to start your achievements from a powerful action verb. Because then the recruiters will feel you are more professional.
Here we have highlighted the action verbs of the following sample job advert.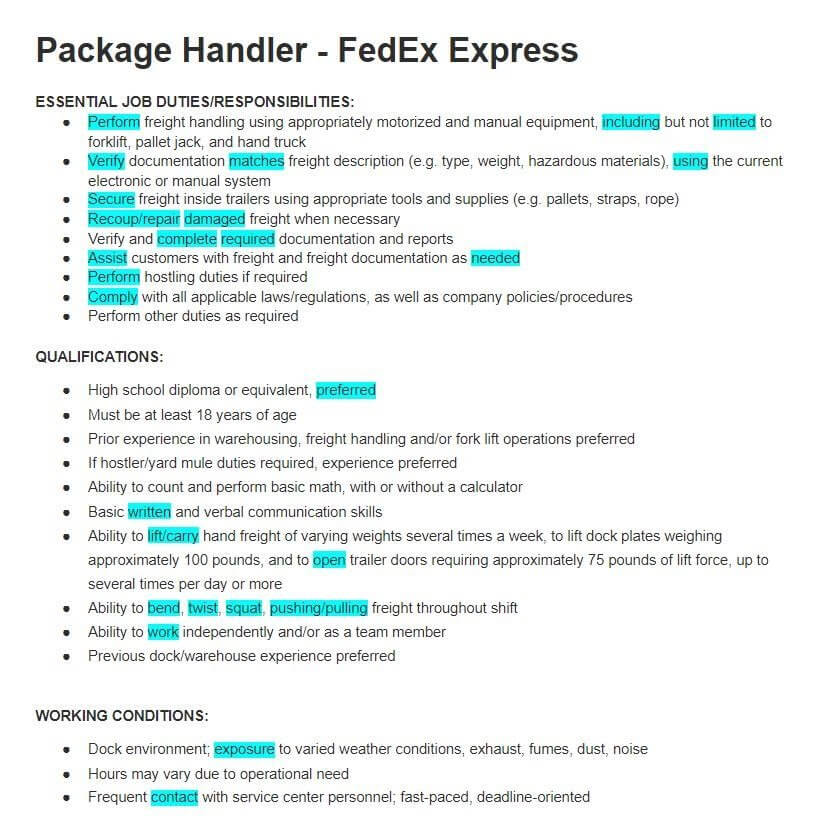 Common action verbs list for a package handler
Carried
Delivered
Damaged
Followed
Kept
Labeled
Lifted
Moved
Placed
Pushed
Pulled
Reported
Tracked
Transported
Transported
Unloaded
Used
Worked
Delivery Service Companies vs Modern Recruitment Process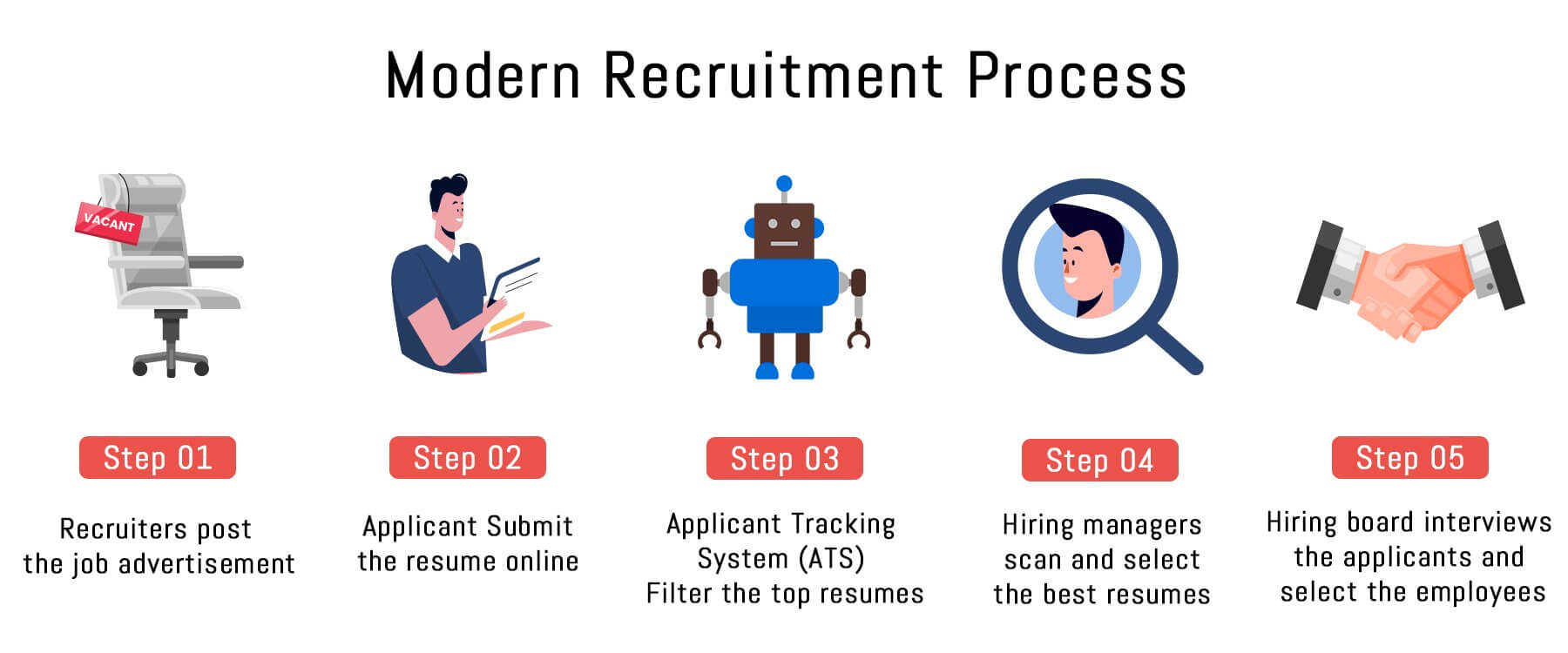 Overview
The majority of delivery service centers such as FedEx and UPS have modified the way of selecting employees for their companies. Therefore, nowadays they post job advertisements on their official web page or other job posting website.

When the applicants notice that, they send their resumes through emails. On the closing date, the employers store the resumes in theApplicant Tracking System (ATS) Then the top resumes are selected by the ATS based on the availability of skills and qualification

.

The hiring board is responsible to select the best resumes from the filtered top resumes for the interview. Finally, the most suitable employee will be the one who performed well in the interview.

The most challenging fact is your resume has to compete with thousands of resumes. For this reason, you should submit a perfect resume to obtain your dream job fast.
Package Handler Salary
A package handler can earn 11$ per hour. That is the average amount and there may be a slight difference in the wage according to the warehouse. However, there is a famous belief that a package handler receives more advantages according to seniority. The number of leaves, increments of wage, and health and other benefits are some of them.
Especially the resume is not the place to mention your salary expectation. If the job advertisement requests you to put a note of your expectation amount in your resume, state a fair and believable amount.
If you consider the above-mentioned facts, you can create a resume and a cover letter to apply for a Package handler position in the most famous delivery companies such as UPS, FedEx, and Amazon.
Wish you all the best for your dream job!
Package Handler Resume Sample (Text Version)
Leo Grayson
Expert Package Handler
+(310)458 5689
leograyson@gmail.com
California, Beverly Hills
Summary
Careful package handler with 10+ years of experience who can work both day and night shifts in any location with a wide knowledge of ZIP Codes of the areas. Holds a well-updated and valid driving license and drives carefully by ensuring the safety of the packages. Can handle any heavy package up to 75 pounds with the physical fitness, using hand tools or loading equipment.
Work Experience
Package Handler
FedEx Ground, Colorado – 2015/Jan to Present
Loaded and unloaded more than 50 parcels with the heavy parcels per day.
Trained and supervised 5 new employers to handle, load, unload, and track processes.
Tracked the correct information of the parcel by using the relevant scanners and it causes to increase the customer satisfaction and customer engagement by 20%.
Appreciated as the employee of the year for handling the packages fast, safely, and error-freely.
Package Handler
FedEx, New Mexico – 2010/Jan to 2014/Dec
Scanned and recorded correct details of more than 50 parcels per day by using the Swak scanner.
Recognized as 100% accurate record-keeper of incoming and outgoing packages over four years.
Drove both W900 and W700 delivery trucks carefully by ensuring the safety of the packages.
Loaded and unloaded more than 20 heavy packages up to 75 pounds using relevant hand tools, loading equipment, or manually.
Education
High School Diploma – 2007/Jan to 2009/Dec
Townsend Harris High School, New York
Skills
Leadership
Decision making
Honesty
Oral and written communication
Hard Working
Memorization Skills
Time Management
Data Entry
Punctuality
Team Player
Physical Fitness
Skate Wheel Rollers
Parcel Alert
Heavy Lifting
Languages
English – Native Speaker
German – B2
French – Good Working Knowledge
Spanish – Working Knowledge

Want to build a perfect resume by yourself? Click on the below button.
Want to get a perfect Package Handler cover letter created by an expert?
People who read this also read: