Call Centre Representative Resume Example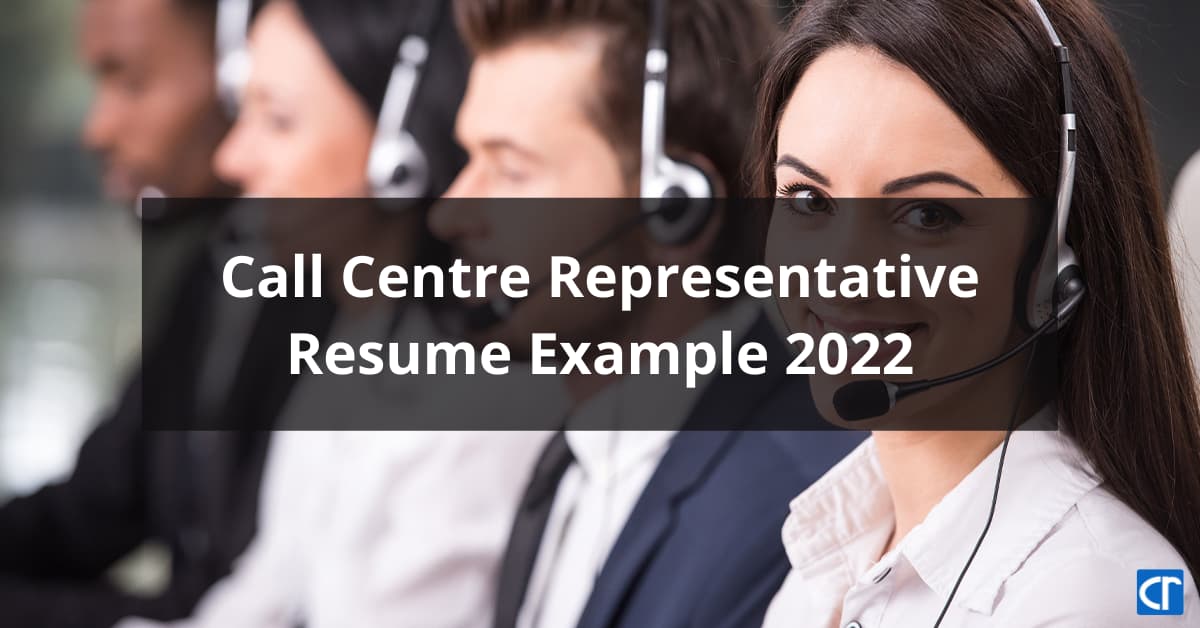 The products, services, and policies of a company are socialized by the company call center representative. Other than that, the inquiries, complaints, or problems are exchanged from the customers to the company vice versa through the company call center representative. If you are dreaming to sit in that position, this article will help you to land in your dream job as soon as possible.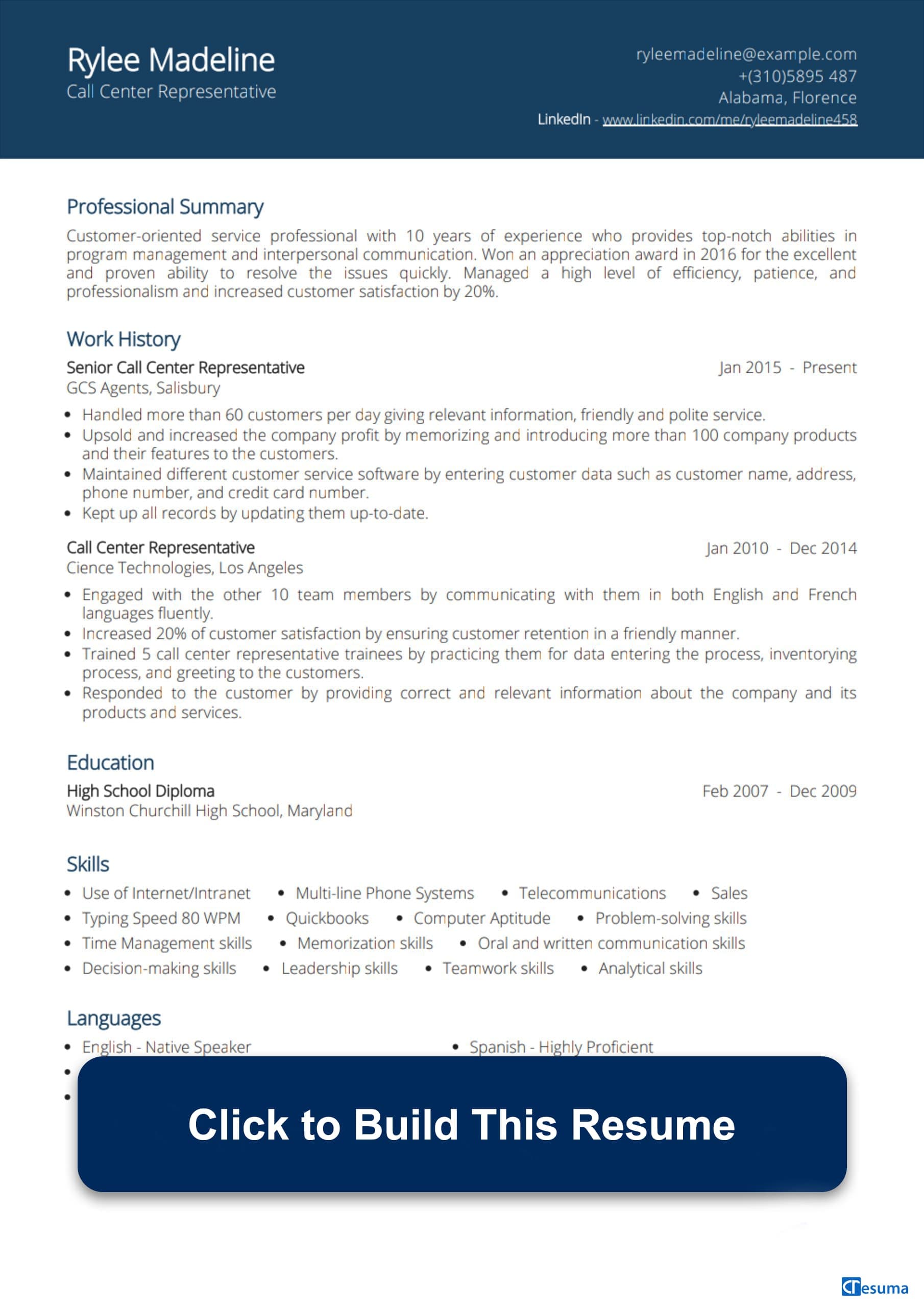 Call Center Representative Resume
No need to start from the beginning. Edit this resume sample with your information and keywords from the job posting.
Complete Resume Guide for Call Center Representative
Can a Call Center Representative Use an Online Resume Template?
Yeah, sure! Any job candidate can use online resume builders. That is the best and easiest way to create your resume within a few seconds.
But you have to consider the ATS friendliness, font style, file format, and the space of your resume template when you choose an online template.
Additionally, check whether the text of your content can select, links can click and you have used simple graphics in your resume. Because those factors directly affect the ATS friendliness of your call center agent resume.
Using a recommended resume font style like Calibri and Georgia make your resume more attractive. Because the recruiters can read them without any doubt.
PDF is the best file format for resumes. Though Word and plain text files are also ATS friendly, the PDF format is more perfect as it is a universal file format and anyone can't edit it after saving.
The most important thing is the space of your template. That means it must allow you to limit your resume to one page. That is the perfect resume length. for call center assistants.
May I Add a Photo with a Telephone to My Call Center Resume?
No! You must highlight your professionalism in your resume. The hiring personnel already know you are applying for a call center vacancy. So add a professional-looking photo, only if the recruiters request a photo from you. Otherwise, select a resume template without a photo. Then you can emphasize your qualifications more than the appearance.
How to Format a Header of a Call Center Resume?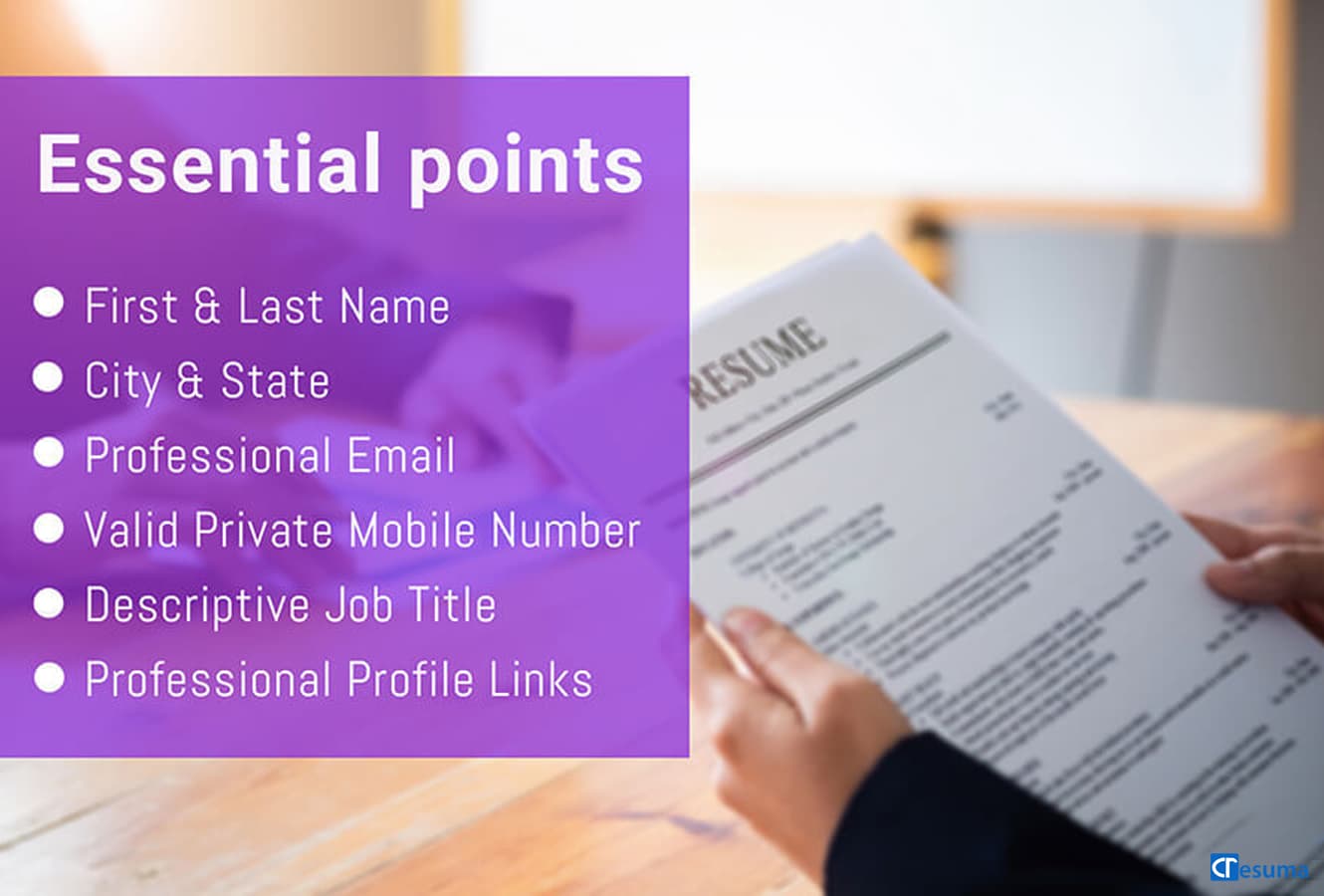 A complete resume header contains the name, job title, location, contact number, and email address of the applicant. But there are some facts to make your resume stand out.
Do not mention your full name. Only provide the first and last name. That makes your resume somewhat professional.
The hiring personnel wants to know where you are from. If you state the full address they will think you are far from the office. So only mention the city and state.
The hiring managers never expect a list of your contact numbers. Therefore, give them one available mobile number which is very personal to you.
Make sure your email address does not contain fancy words. If not, that is a professional email address and eligible to bring it up in your resume.
What is a Descriptive Job title of a Call Center Representative?
This job position represents many job titles as follows.
Call Center Account Representative
Call Center Member Service Representative
Call Center Service Representative
Call Center Sales Representative
Customer Service Representative
Customer Service Associate Expert
Customer Care Agent
Customer Care Coordinator
Customer Solutions Representative
Virtual Call Center Solutions Sales Agent
Billing & Enrollment Representative
Contact Center Agent
Support Specialist – Call Center
Remote Work – Call Center Agents
The job title you ought to mention in your resume header is decided by your job advert. That means mentioning the given job title in your career advert in your resume header.
You can further make your resume stand out by creating a descriptive job title. That means joining a unique skill or certification to the job title. But the skill or certification should relate to the customer care field.
For example, if you are a Call Center Associate Certified (CCAC) person, you can create your job title as 'Certified Call Center Representative'.
How Does the Social Media Affect Call Center Resume?
The social media accounts can link to your resume header. But that is not mandatory. If you connect them with a purpose the worth of your resume will increase.
In other words, if you can prove your skill, talent, or qualification related to the customer solution service, those links positively affect your resume.
For example, if you maintain a YouTube channel on 'telephone ethics' or 'formal telephone conversations', add the link in your resume header. Then your extra talent will impress the hiring personnel.
Should Call Center Resume Have a Summary?
Why not! A perfect resume summary can impress the recruiters. Because usually, they read the summary statement first. So create it as a proper opening for your resume.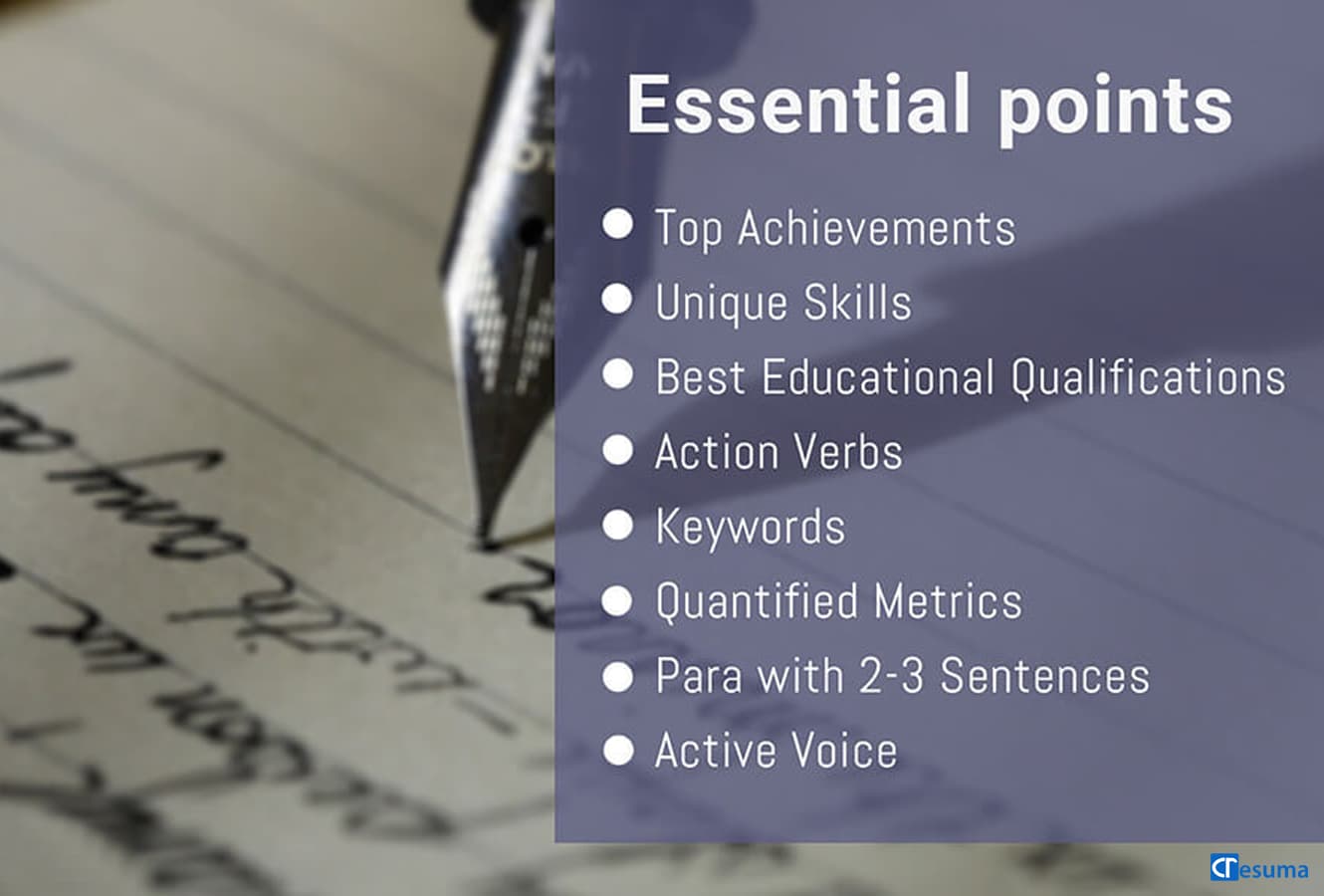 You can include the top experience, unique competencies, and the best educational qualifications that you have collected in your summary. The purpose of compressing them into a tiny paragraph is to let the hiring managers know your value within a few seconds.
Further, the formal and relevant keywords, action verbs, and quantified metrics such as years and percentages can increase the value of your resume summary.
Example from an Expert
Summary
Resourceful professional with 10 years of experience in the call center, customer service, and hospitality. Decreased customer dissatisfaction and maximized customer loyalty by providing a kind and friendly service. Won the best employee of the year award 2 times continuously.
How to Write the Work Experience Section of a Call Center Agent?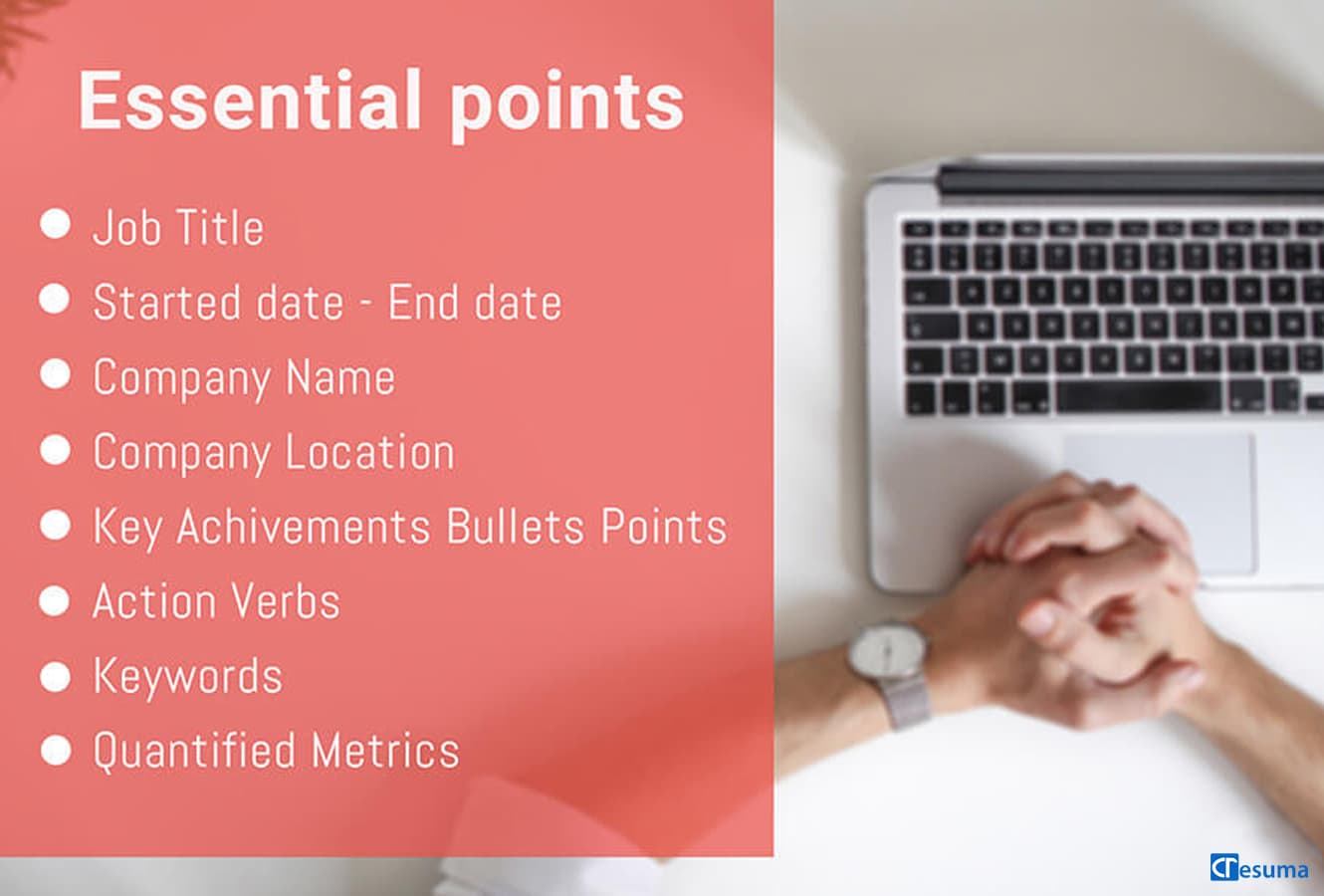 Usually, the hiring personnel wants to know about the recent and relevant career history from the work experience section. Also, they can understand what you have done in general.
A complete work experience section must contain the job title, employed duration, company name and location, and at least 3-4 bullet points. You must list your career achievements as bullet points, not the duties or responsibilities. Then you can highlight among the crowd.
For further enhancement, you can use relevant key terms, action verbs, and quantified metrics to describe your bullet points.
Example from an Expert
Work Experience
Call Center Representative – 2015/Jan to 2018/Sep
Helpware, Los Angeles
Contacted 100+ customers face-to-face, online, and through telephone calls in a friendly way.
Trained more than 10 trainee representatives who increased the inventory management and customer service by 20% and 30% respectively.
Updated more than 3 customer service software by processing the data entry procedure correctly.
Suggested the best company services and products from the collection of 20 items to the customers based on their needs and requirements.
What are the Major Career Achievements of a Call Center Representative?
The recruiters love to see the most recent and relevant career achievement from your resume. Also the following facts help you to build some effective achievements as a call center agent.
Familiarity with the products of the company
That depends on your prior experience and target company products. For example, if you apply for a health center you can mention your prior experiences in health centers. Otherwise, you can explain the personal familiarity with the target company's products and services. Especially in the resume summary, reveal you are their long-term customer.
Healthy person
This job regularly requires to sit for long periods, stand/walk occasionally, speak, hear normal conversation and telephone ringtones, put hands/arms frequently overhead, and have a close enough vision for reading and working on the computer. Therefore, you can explain how your physical fitness helps you to smoothly conduct your duties.
Expert in data handling
The main function of a call center agent is collecting, researching, analyzing the complex or diverse information skillfully, and providing a perfect solution or data to the customers. Therefore the applicant should be able to handle data well. Also, being organized is preferred for this position. So why don't you highlight your prior data handling experience as an achievement?
Encouraging sales of products and services
The hiring managers love to know the way you increased the prior company sales. For example, identifying similar or additional products of a certain product that the customer is talking about. Then making the customers interesting to buy additional or alternative products of the company. If you have unique techniques of increasing sales products briefly explain them in your achievements.
The ability to work under pressure
The day of a call center assistant is full of a large number of different calls such as calls from difficult, irate, or aggrieved callers. Therefore, the hiring personnel seeks a candidate who can work under pressure. So, explain you are very patient. Also, you know how to deal with stress.
For example, remaining calm in front of an angry client, using a gentle tone of voice, apologizing for the inconvenience, and providing a solution for their problem.
Passion for customer service
If you love to talk with people in your personal life, explain how you became friendly with the customers using that behavior. Also explain how you protect the strong work ethics, formal talk, and professional standards. If you are a person who can empathize with a person and view their issues as your own. That will be an extra qualification for this job position. Also if you can build relationships with the people quickly and friendly, state the advantages of these qualities for a call center agent.
Flexibility in schedule
The recruiters are seeking candidates who are very flexible in shifting and extra scheduling. Because there are a little number of applicants who accept the schedules in evenings, holidays, weekends, and nights. But if you can say you are ready to work in those days or shifts, the hiring managers will select you. Also, try to reveal you have a proven track record that has no complaints with shifting.
Excellent team player
Explain how you enjoy working together with the team. How much the ideas of other members are valuable for you to be a perfect agent? Also, highlight that your ambition is to satisfy the customer. Therefore mention that you worked with your team cooperatively to fulfill the customer requirements. For example, if the customer is not happy with your answer you shift the call to your manager or team leader for a better solution.
How to Write a Call Center Resume Educational Background?
If you have finished the high school diploma you are eligible to apply for this job position. A high school diploma or any other equivalent is the minimum educational qualification to be a professional call center representative.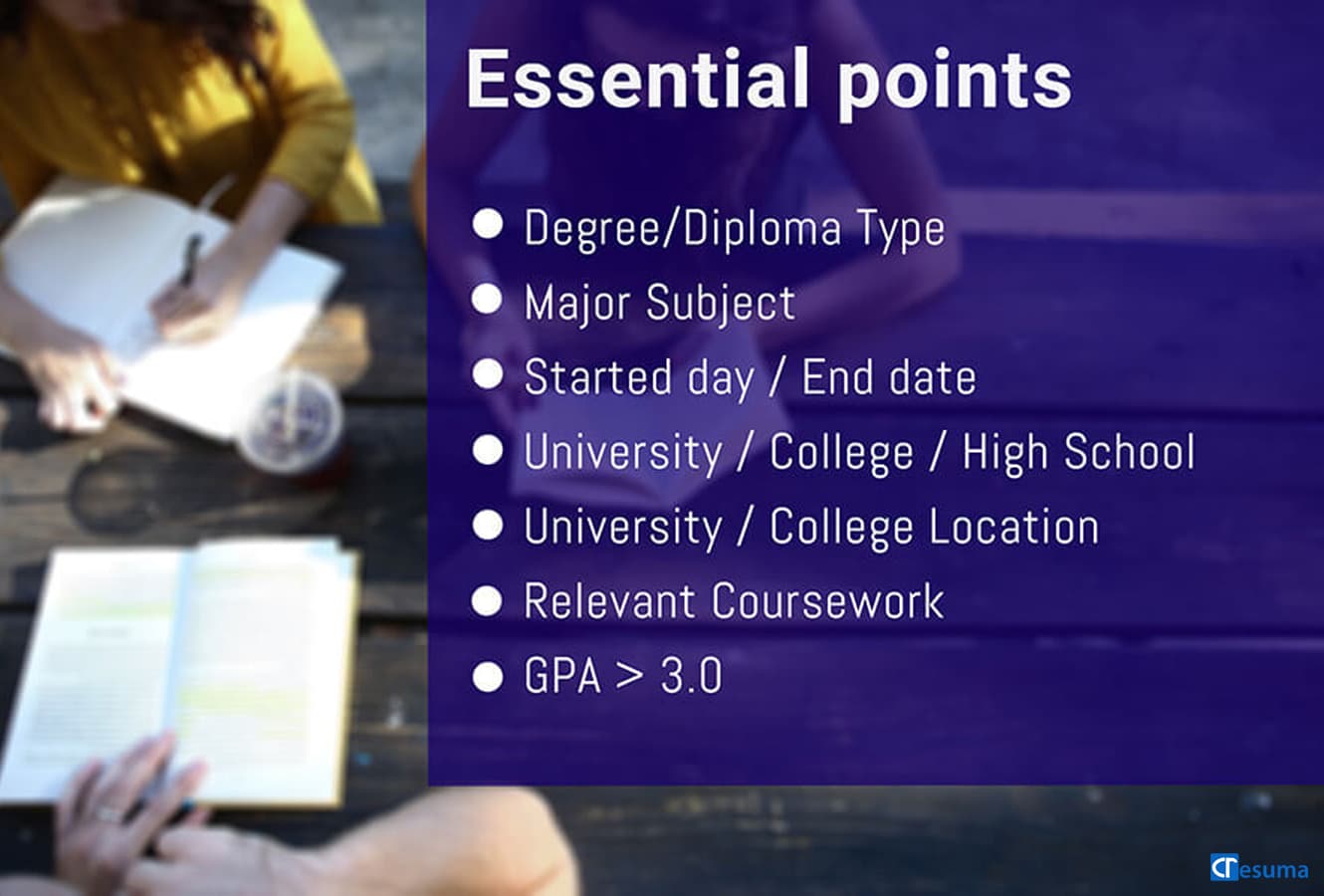 However, you should mention at least the diploma type, studied duration, high school name, and location under the education section as follows.
Example from an Expert
Education
High school diploma – 2013/Feb to 2015/Dec
Suncoast Community High School, Florida
What are the Call Center Soft Skills?
Excellent Communication Skills:- The recruiters are seeking professional and courteous candidates who can communicate fluently. Also, informative and clear writing ability to improve the written communication of the applicant. Also, they ought to be familiar with the editing of spelling and grammar, various writing styles according to the needs, reading, and interpreting written information. Especially, the practice of communicating over the phone is a must.
Detail Oriented:- This skill is very important to verify the information that the clients want to know. Sometimes the employee needs to handle technical issues. Also providing perfect customer service is preferred even in multi-tasking.
Customer Service skills:- The call center agent provides front-line support between the customers and the company. So the candidate should be customer-focused. Also ready to provide quick support is also essential. The proven ability to enjoy continual customer interaction in a fast-paced environment is preferred. Then you can show how good you are in great customer service.
Active Listening skill:- The majority of call center assistants have to solve the customer problems over the phone, not in a face to face manner. Therefore, listening and understanding the matter well is essential before giving a solution to the issues. Therefore mention that you are an active listener in your resume.
Problem-solving Skills:- Call center agents are responsible to provide the relevant information that the customer wants to know. Especially their duty is handling inquiries, complaints, and issues of the clients. Therefore, the applicant should be a perfect problem solver.
Want to explore more skills related to this role, read the best skills to put on your resume article
Are There any Hard Skills for Call Center Resume?
Yes of course! Some technical/hard skills help the applicants to process the daily duties of a contact center agent. Therefore the following hard skills are very important.
Customer Service
Use of Internet/Intranet
Multi-line Phone Systems
Bookkeeping
Office Maintenance
Customer Contact
Schedule Management
Computer Aptitude
Data Entry
Customer Billing
Telecommunications
Sales
Business-to-Business
Microsoft Office Suite
Typing Speed (WPM)
Quickbooks
Upselling Products and Services
MS Office (Outlook, Word, and Excel)
How to Create An Entry Level Call Center Resume?
Experience Call Center Resume
Call Center Resume - No Experience
Main Section Structure
Resume header
Resume Summary
Work experience
Education
Skills
Resume header
Objective statement
Education
Skills
Extra Sections

Languages
Awards & Honors
Clubs & Memberships

Freelance work
Personal projects
Volunteer work

Best Resume Format
Reverse Chronological
Resume Format
Combined / Hybrid Format
Summary Statement
Summary Statement
Objective statement
What to Include in Call Center Resume Objective?
Except for career achievements, other best qualifications and skills of the call center candidate can highlight in the resume objective. Usually, the student, fresher, intern, or entry-level call center agents are used to create a resume objective instead of a summary statement.
That means an objective statement is useful when the applicant has no career experience in a particular field. The keywords, action verbs, and quantified metrics increase the worth of your resume objective.
Are You a Certified Call Center Agent?
If yes, that will be a great chance to get selected as an employee of your target company. Many certifications are issued by different training programs related to the call center or customer service management field. Here are some of them.
CCAC – Call Center Associate Certified
CCCM – Certified Call Center Manager
CCCP – Certified Contact Center Professional
CSR – Certified Service Representative
CCCD – Certified Contact Center Director
CCCE – Certified Call Center Engineer
CCCS – Certified Contact Center Supervisor
So, you can enter a new extra section called 'Certifications & Licenses'. Then include at least the certification name, certified year, and the organization under the area. The certification number and URL can enter if they are available.
Can you Communicate in Different Languages?
If yes, that enhances the value of your resume. Because the hiring personnel gives more attention to a bilingual call center resume sample. Also, multilingual ability is preferred for a contact center agent.
However, you must state both language and its' competency level as follows.
English – Native Speaker
Spanish – Working Knowledge
Chinese – Highly Proficient
French – Very Good Command
German – Good Working Knowledge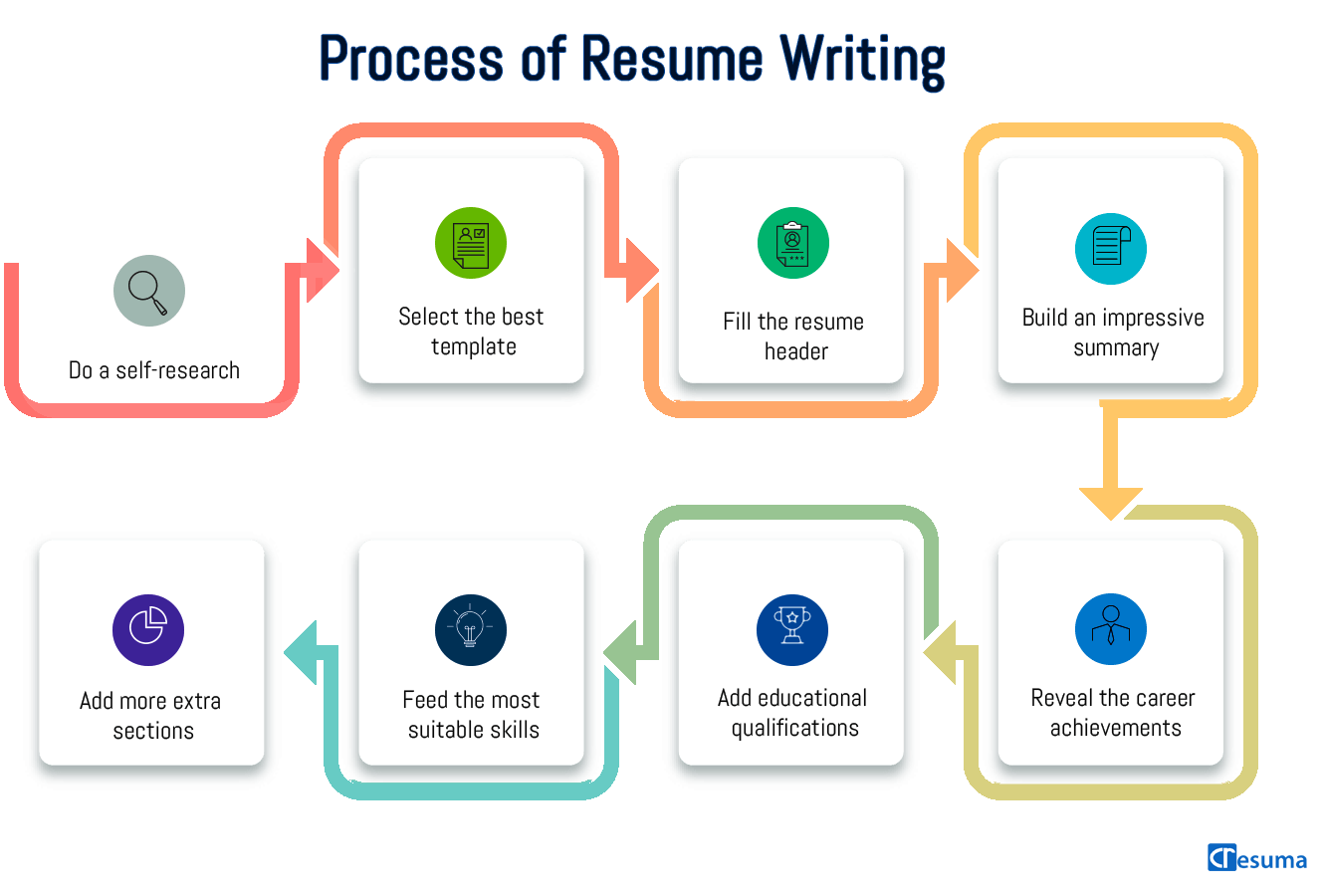 Ask from a Professional Customer Care Agent (Best Tips and Secrets)
Quiz #01:- Why Do I Need to Conduct a Self – Research?
The public health centers, private companies, Insurance agencies, Technical companies, and many other organizations hire call center representatives. According to the workplace, the job requirements can be different. Therefore you have to search for the job position and workplace before creating your resume.
The call center job advert provides an overview of the position. Further, you can collect any information from the official profiles of the company. They are Facebook, Twitter, LinkedIn, or an official website.
Further, the current employees and customers of the company will provide real-time details for you.
You can collect and analyze all the information. Finally, you will understand which type of call center assistant is suitable for the position. Then you can customize your resume according to those requirements.
Quiz #02:- What are the Most Suitable Keywords for a Call Center Resume?
The most effective keywords are contained in your job advert. You must select them first. Usually, the words represent the skills, qualifications, people, objects, and processes related to a call center agent are keywords.
Those keywords can be used in your resume content. Especially, in your resume summary, work experience, or other resume parts to describe the accomplishments.
Quiz #03:- How to Select the Most Powerful Action Verbs for a Contact Center Agent Resume?
The resume action verbs can find in the duties and responsibilities area of your job post. The verbs may be in present, present participle, or past participle form. But you should use the past form of the verb as possible.
The hiring personnel love to see those powerful action verbs in your resume content. Especially you can start the bullet points of work experience or other sections from an action verb.
List of common Action Verbs
Attended
Created
Conducted
Called
Completed
Conferred
Gained
Handled
Improved
Increased
Managed
Measured
Maintained
Sent
Responded
Organized
Protected
Oversaw
Recognized
Read
Quiz #04:- Why Does a Call Center Resume Need a Cover Letter?
The resume is a professional document. But the cover letter gives a chance to communicate with the hiring personnel in a friendly manner. So, why don't you get the chance to enhance the value of your resume from a cover letter?
You can cite some positive feedback you found from the current employees or customers of the company. Also, attempt to admire the sustainability and goodwill of the organization.
If you can address the chief hiring manager of the company directly, he will be surprised. However, make an effort to attach a perfect cover letter which increases the worth of your call center resume.
Quiz #05:- May I Mention My Salary Expectation in the Resume Header?
We recommend not to mention the salary expectation in your resume. Only if your recruiters request to mention it provide a fair amount for a customer care agent.
$36,172 is the average salary of a call center assistant. But this amount may be slightly different based on the years of experience, certification, and the workplace.
If you have to bring up the salary you expected, it is better to research the average salary of a customer service representative in a particular area.
Quiz #06:- How Do the Recruiters Select Me as Their Customer Service Representative?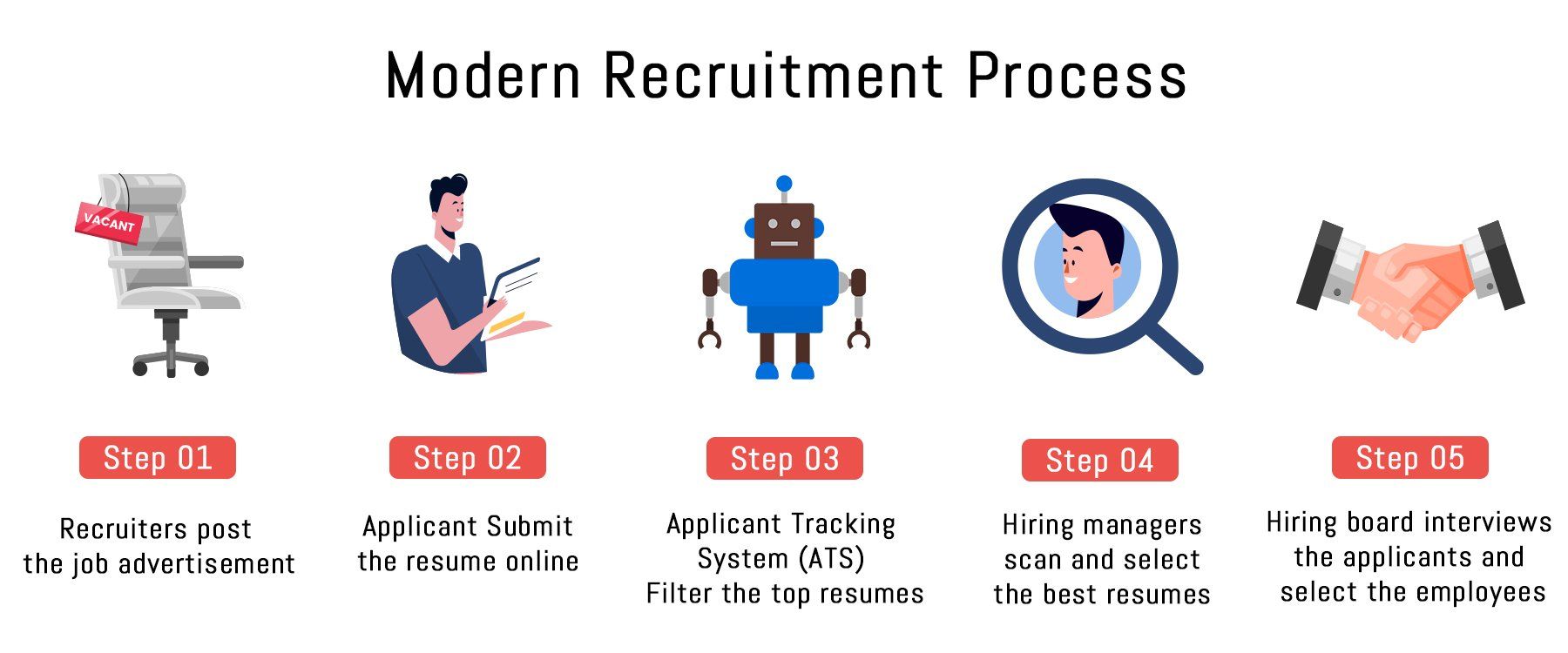 Call Center Representative Resume Sample (Text Version)
Rylee Madeline
Customer Call Center Representative
+(310)5895 487

[email protected]

Alabama, Florence

LinkedIn – www.linkedin.com/me/ryleemadeline458
Summary
Customer-oriented service professional with 10 years of experience who provides top-notch abilities in program management and interpersonal communication. Won an appreciation award in 2016 for the excellent and proven ability to resolve the issues quickly. Managed a high level of efficiency, patience, and professionalism and increased customer satisfaction by 20%.
Work Experience
Call Center Representative

GCS Agents, Salisbury – (2015/Jan to Present)
Handled more than 60 customers per day giving relevant information, friendly and polite service.
Upsold and increased the company profit by memorizing and introducing more than 100 company products and their features to the customers.
Maintained different customer service software by entering customer data such as customer name, address, phone number, and credit card number.
Kept up all records by updating them up-to-date.
Customer Call Center Representative

Cience Technologies, Los Angeles – (2010/Jan to 2014/Dec)
Engaged with the other 10 team members by communicating with them in both English and French languages fluently.
Increased 20% of customer satisfaction by ensuring customer retention in a friendly manner.
Trained 5 call center representative trainees by practicing them for data entering the process, inventorying process, and greeting to the customers.
Responded to the customer by providing correct and relevant information about the company and its products and services.
Education
High school diploma – (2007/Feb to 2009/Dec)
Winston Churchill High School, Maryland
Skills
Use of Internet/Intranet
Multi-line Phone Systems
Telecommunications
Sales
Typing Speed 80 WPM
Quickbooks
Computer Aptitude
Problem-solving skills
Time Management skills
Memorization skills
Oral and written communication skills
Decision-making skills
Leadership skills
Teamwork skills
Analytical skills
Languages
English – Native Speaker
German – Good Working Knowledge
French – Highly Proficient
Russian – Working Knowledge
Arabic – Working Knowledge
Spanish – Highly Proficient
Congratulations. Now you know how to build your Call Centre Representative resume. Want to start building now? Click the below button