IT Specialist Resume Example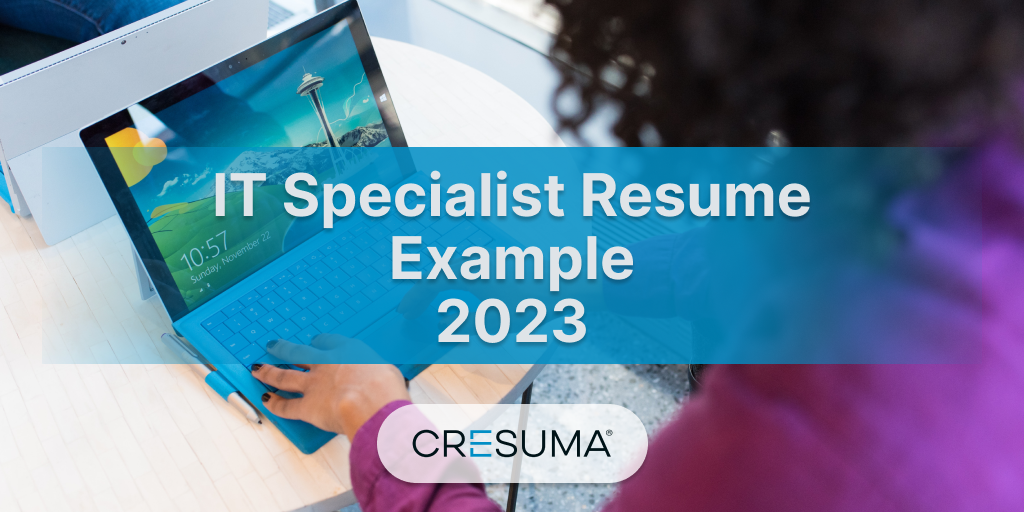 Information Technology is a competitive job industry and entering into that industry is very hard unless you haven't a good resume. Therefore learn the correct way of writing an information technology resume with the help of our IT resume sample. Always keep the relevance and focus more on the keywords and our writing tips to gain more interview opportunities.
IT Specialist Resume
No need to start from the beginning. Edit this resume sample with your information and keywords from the job posting.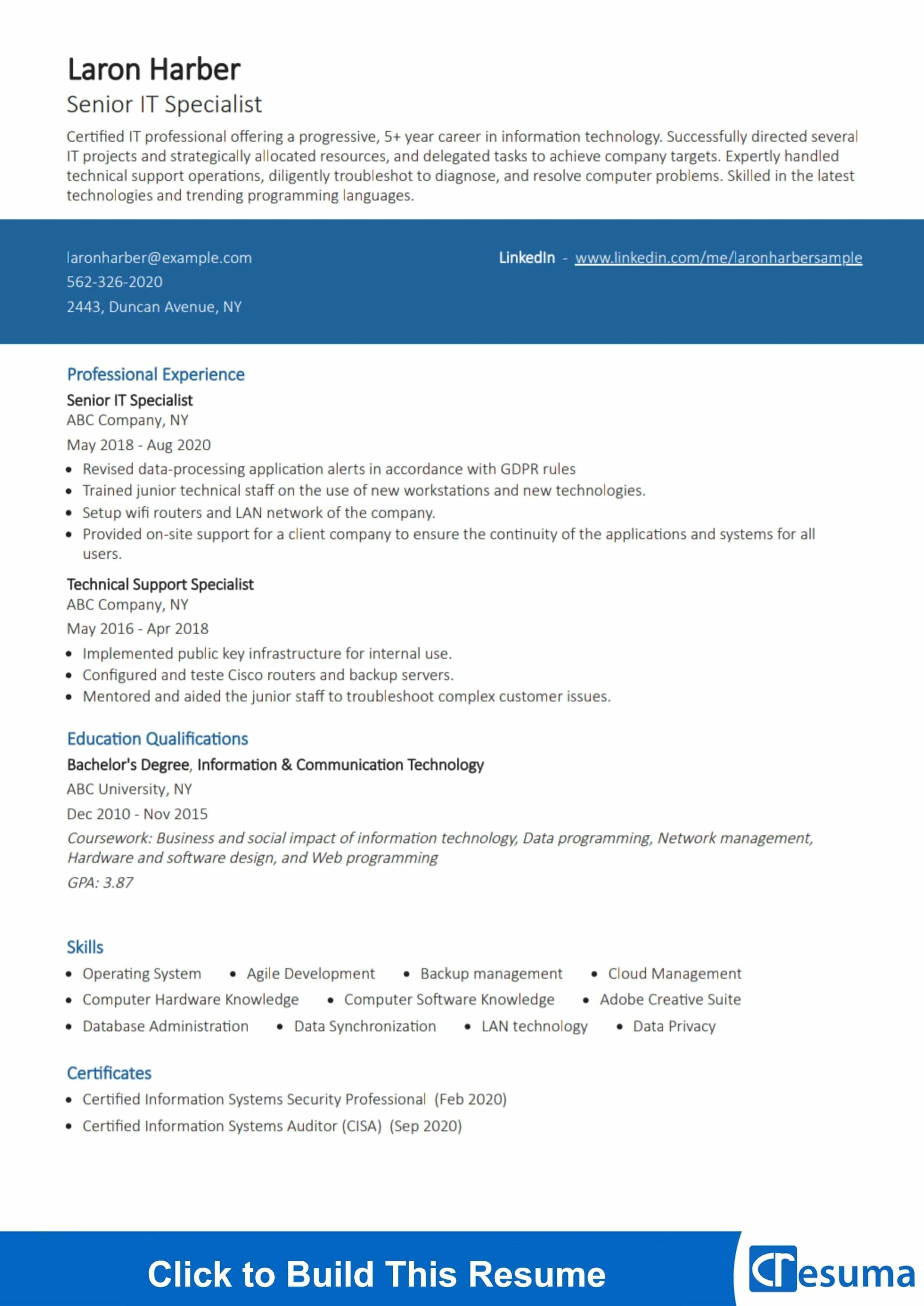 Every business in the modern world does have technology needs. So a vast amount of IT jobs and vacancies are available all around the world. If you need to get into a secure career path and if you are available with the relevant skills, Information Technology is a perfect career path for you to pick.
However, knowledge of writing a perfect resume for an IT specialist is worth having to get the right job – fast. Here is the step-by-step guide to writing a perfect information technology specialist resume.
Most Important Sections of an IT Specialist Resume
A recruiter expects some specific information from a typical IT resume. In resume writing, we can identify them as the essential resume sections.
Resume Header
Resume Summary
Work Experience
Education
Skills
However, as you are going to apply for an IT job, you need to highlight your related certificates and/or projects in a different section. Let's look at how each of these sections is correctly organized with the relevant details.
How to write a Resume Header for an IT Specialist Position
The resume header is the topmost section of a typical resume and is one of the main factors to get past the 6-second resume scan and the ATS scan. This section is also called the contact information section. Here we need to place all our contact details, including the name and the job title.
Your name should not contain any nickname. The first and last names would be enough to be there on your resume header. Under your name, it is very important to mention your existing job title or the desired job title. For example, Information Technology Specialist, Certified IT Specialist, Lead IT Professional, etc. This is a great trick to get the attraction of the hiring manager towards your resume, but very few are using it.
Contact details are very important to have on your resume header. Make sure the email address and your phone number are very personal to you, and it should not be your work email or phone number. On the other hand, your email address should be professional which is made with a valid email service provider.
Recruiters do need to know your location whether close to the workplace or not. Therefore it's not important to list your full home address with the number and the lane. Mentioning the city and state is more than enough.
Another great way to make your resume header standout is listing any professional websites such as LinkedIn, or GitHub especially if you are a dev guy. These links of your professional networks are great sources for the recruiters to know the insight of you. See the sample resume header image below for inspiration.
Information Technology Specialist Resume Summary
Most of the candidates misunderstand the resume summary with the resume objective. The resume objective is now outdated as it describes the candidates' future goals which are not relevant and enough to impress the recruiters.
So the latest trend is to impress the recruiter with a resume summary. A resume summary contains the key achievements and accomplishments of the candidates by highlighting his/her key relevant skills. Recruiters always love to see the performances of the applicants with quantified results. Always try to add more action verbs in your resume as it will help make your resume stand out.
IT Specialist Resume Summary Example

Summary
IT Professional with 5+ years of experience in network security and digital marketing firm. Highly skilled in installing and maintaining computer systems and networks. Confident leader, a team player, and a passionate communicator. Certified in Systems Technology Support.
Who can use the resume objective?
There are several incidents where you can use the resume objective. If you do not have much experience in the IT field and/or if you are a recent graduate, you can use the objective instead of resume summary.
There you need to tell the recruiter how you can help with the company's success with your existing skills. Show off your IT skills and qualifications in a way that impresses the recruiter.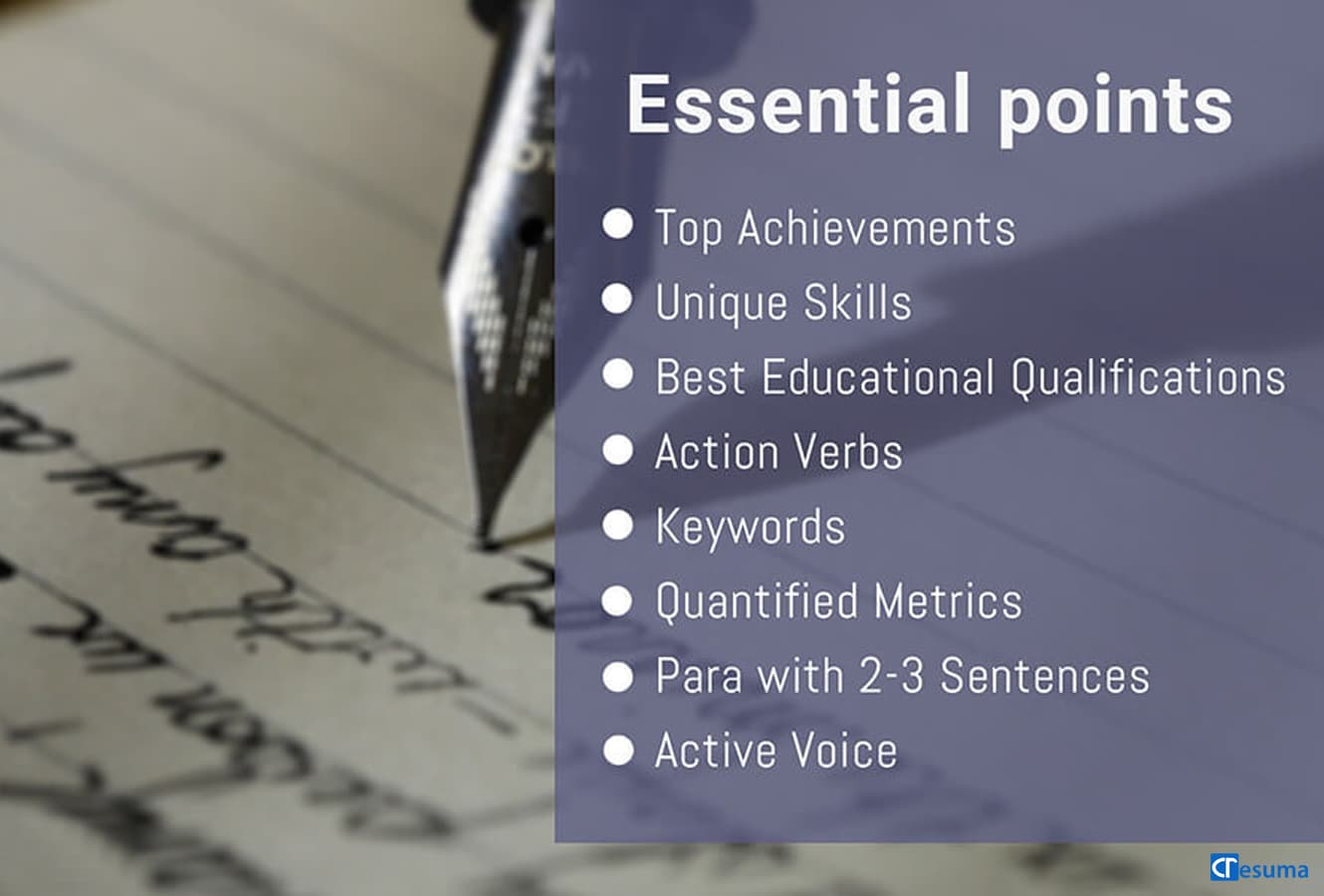 List your IT Experience Reverse Chronologically
When listing work experience on your resume, you need to list only the relevant experience and the work experience you gained in the last 10-15 years. The older experience is not needed to mention.
The next important thing is that you need to list your most recent job first and then the others in reverse-chronological order. The reason for that is recruiters want to know what the candidate has done in the recent past. Further, they don't need to know the complete employment history. Therefore list the most relevant and most recent experience at the top of the resume work experience section.
The job title, company name, location, employment duration, and job descriptions are the main components of a resume work experience section. The job descriptions should consist of 3-4 bullet points that describe your related accomplishments with quantified results.
Let's see how to write a proper ICT Specialist resume work experience section with an example.

Work Experience
Senior IT Specialist
XYZ Company (Jan 2018 – Present)
Set up over 100+ computer workstations, including peripheral devices.
Installed and configured around 10 software and its functions for each workstation.
Optimized the performance of hardware and software by 85%.
Troubleshot to diagnose and resolve computer problems.
Here are some more sample job descriptions for you to list on your IT specialist resume.
Maintained records of repairs, fixes, and maintenance
Identified equipment shortages and place orders for more
Dealt with technical questions from users and solved 95% of issues straight away
Provided phone, chat, or in-person support
Followed the company guidelines
checked hardware for functionality
ensured the security and privacy of networks and computers
Set up 1500+ user accounts and profiles
Organized and scheduled upgrades and maintenance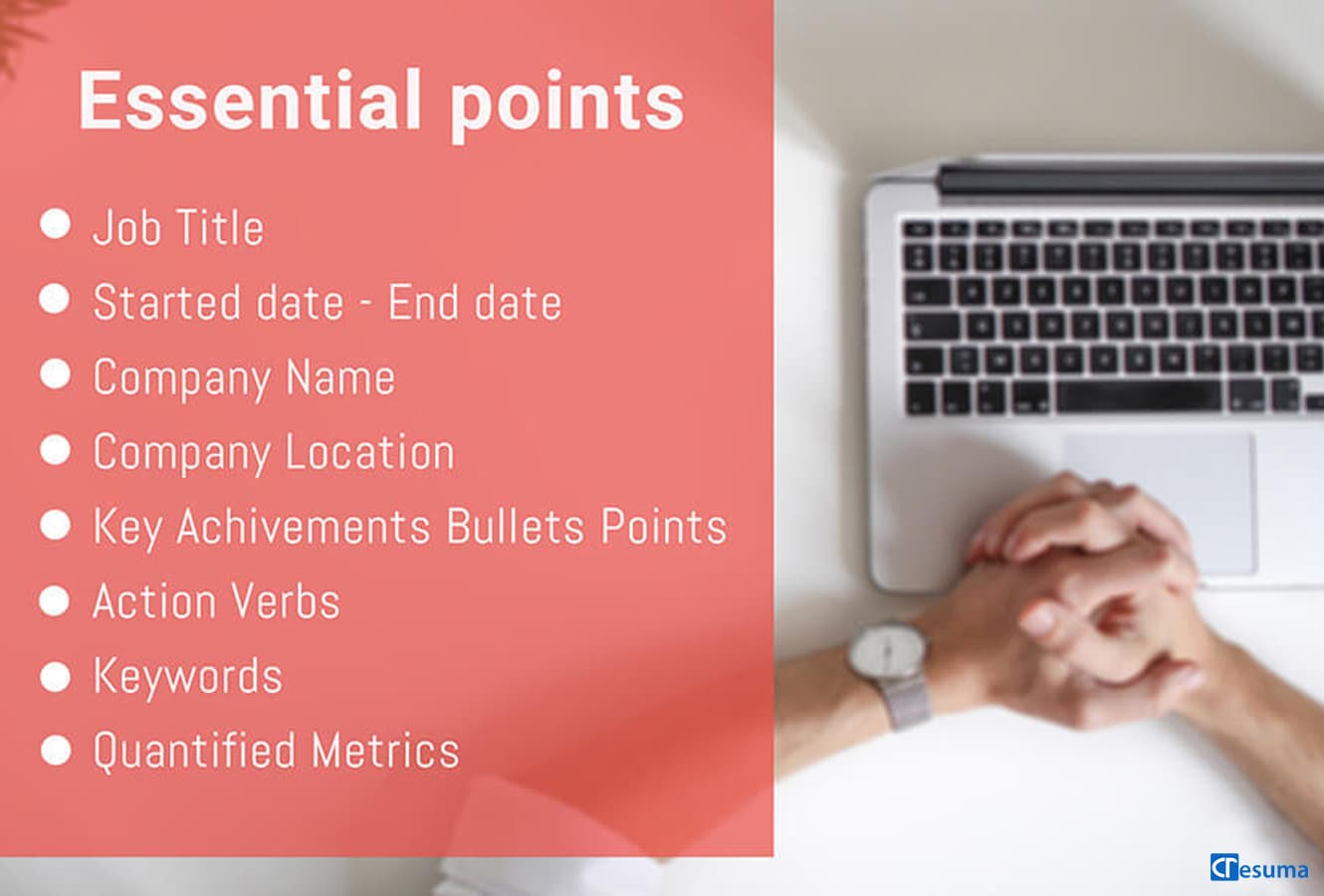 List only the relevant educational qualifications
Usually, recruiters are seeking skillful and experienced applicants when recruiting for their companies more than qualified candidates. But they will give priority to the all-rounder people with skills, experiences, and qualifications.
Therefore if you have any industry-related qualifications, related bachelors, or masters, don't forget to mention them all under your resume education section. Because we need to fulfill their information technology education requirements to increase job-winning opportunities. This will prove that you are the perfect guy for the position and will result in landing your dream job – fast in 2023.
However, there are some important points to remember when you list your education details. Consider listing the related coursework or subjects with the type of degree, main subject, year of graduation, name of the institution, position, and GPA. But do not mention the GPA if the GPA is below 3.0.
Take a look at this sample resume education section of an IT Specialist.

Education
Bachelor of Science in Computing and Information Technologies
Rochester Institute of Technology – Rochester, NY (2016-2020)
Relevant Coursework: Database, Enterprise Administration, Networking and Communications, Web Administration, and Web Development.GPA: 3.50
Education
Bachelor of Science in Computing and Information Technologies
Rochester Institute of Technology – Rochester, NY (2016-2020)
Relevant Coursework: Database, Enterprise Administration, Networking and Communications, Web Administration, and Web Development.
GPA: 3.50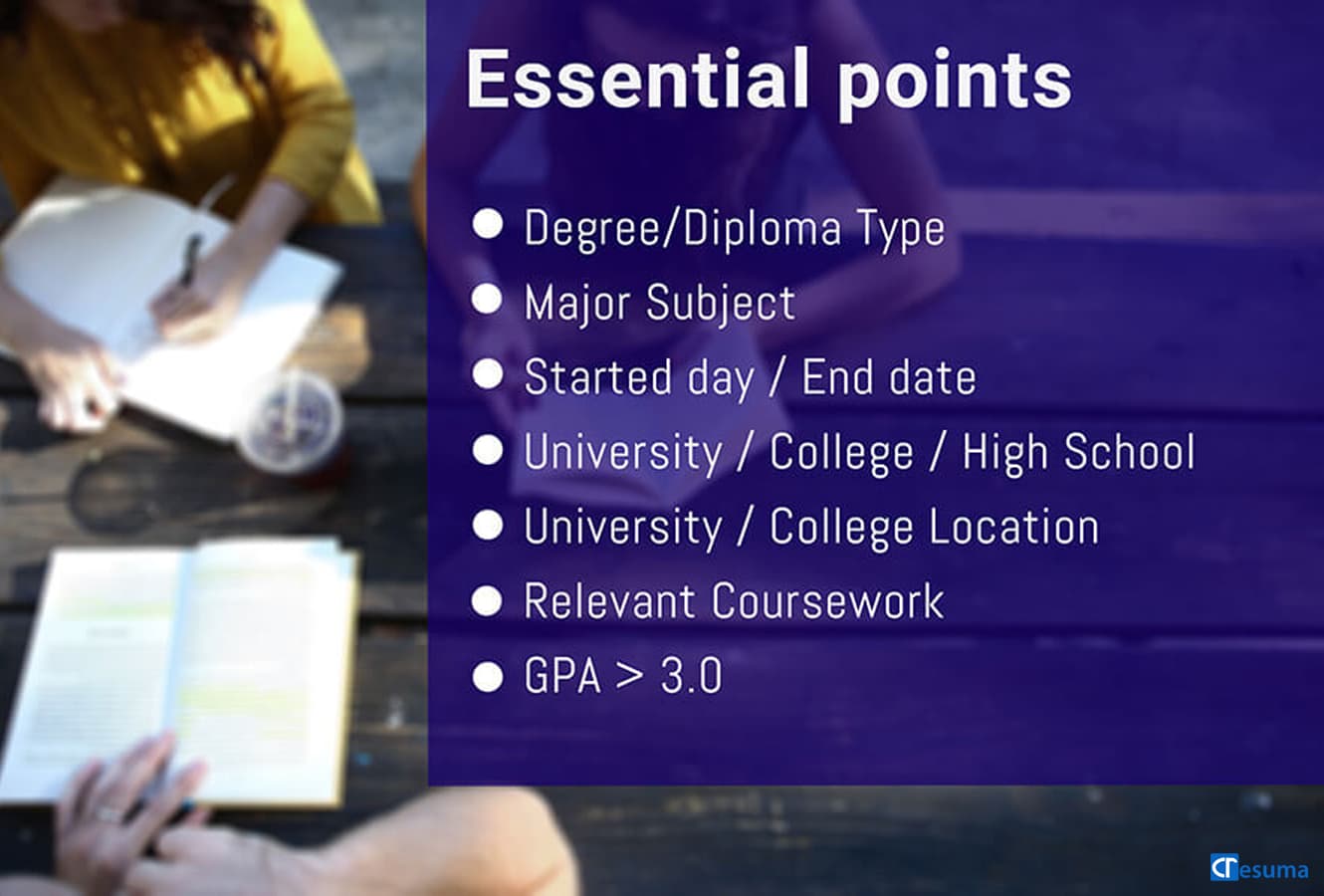 Best IT Specialist skills list for resumes
Not only for the job in the IT field but also in any position it is equally important to list a related set of skills on resumes. Also, the skill section of the resume is one of the greatest places to tailor your resume with the keywords from the job advertisement.
So before writing your resume, it is better to refer to the job posting and collect the required set of skills for a particular position. And paste them in your resume skill section. Try to add at least ten skills. So that you will get more chances to get past through the ATS scan.
Here are the most in-demanded IT skills required to be a professional IT specialist.
Best IT Soft Skills
Analytical Skills – With this skill you can find solutions to problems and make decisions about the steps you will take in the future by analyzing existing information.
Attention to Detail – It is not a good idea to have small issues in any business. Even small problems can become a big problem in an industry like IT. So it is important to identify them remotely in advance. Therefore attention to detail is very important for an IT specialist.
Communication Skills – Strong communication skills are a must-have for any person in the IT field. This will enable you to excel as a leader beyond other professionals.
Customer service – Most of the It businesses rely on people who have great customer skills. Because they can strengthen the bond between the company and the client by creating positive dialogs, providing good customer service, etc.
Leadership – The ability to motivate, mentor, and inspire others are highly demanded leadership skills accepted in the IT industry. Because most of the employees in IT companies work together as a team. So they can motivate their fellow IT team to a certain goal, handle the team, and delegate responsibilities, solve the problems inside a team, etc.
Organization – This skill will help the IT specialists in keeping things straight. Those will be able to manage your workload. As an IT specialist, you may need to stay in the workspace for long hours. Therefore with your organizational skills, you can be more productive in your workspace.
Other than these soft skills, you can also include creativity skills, management skills, multitasking skills, patience, problem-solving skills, teamwork, time management skills, working under pressure, etc. in your resume skills section.
Best IT Technical Skills
Adobe Creative Suite
Agile Development
Backup management
Cloud Management
Computer Hardware Knowledge
Computer Software Knowledge
Configuring, managing, and maintaining networks
Data Privacy
Data Synchronization
Database Administration
Debugging
Front-End & Back-End Development
Internet Applications
Internet Security
Java
LAN technology
LINUX
Maintaining servers, routers, and PCs
Microsoft Office
Network Architecture
Networks
Operating Systems
Oracle
Programming Languages
Project Management
Quality Assurance
Social Media Experience
Software Installation
SQL
Technical Support
Technical Writing
Troubleshooting
UI/UX
Make your resume stand out with resume action verbs
When writing the resume summary, and when listing your job descriptions, the usage of action verbs is a great way to enhance the power of your resume. So here are the best action verbs that you can use in your IT specialist resume in 2023. This will also eliminate the use of resume buzzwords and clichés
Monitored
Investigated
Documented
Refined
Improved
Increased
Consolidated
Operated
Analyzed
Created
Determined
Developed
Implemented
Installed
Maintained
Performed
Reported
Supported
Networked
Consulted
Handled
Resolved
Diagnosed
Worked
Provided
Dealt
Optimized
Ensured
Troubleshot
Best Certifications for an IT resume
There is no specific certification that will guarantee you a job in the IT industry. It depends on the job you are applying for. But in general, having the below certifications in your resume will definitely increase the job-winning opportunities for you.
Microsoft Certified Solutions Expert (MCSE): Server Infrastructure
CRISC – Certified in Risk and Information Systems Control
CISSP – Certified Information Systems Security Professional
Certified Data Professional (CDP)
Certified Information Systems Auditor (CISA)
Cisco Certified Network Associate (CCNA)
CompTIA Security+ / Network+
Cisco Certified Networking Professional (CCNP) Routing and Switching
IT Specialist Resume FAQ
Where can I add my prior IT specialist training work experience?
No matter whether you have training work experience or internship experience. You can include them under your work experience section if and only if they are relevant to the job you are applying for.
But we recommend if you have enough work experience to display on your resume, avoid adding your training and internship experience. Those information best match with entry-level candidates and recent graduates.
What is the best resume format to use in my ICT resume?
There is nothing called the best resume format. But depending on your experience level, there are some best matching resume formats that will suit you.
However, we recommend you to always use the reverse-chronological resume format. There you have to list your most recent experiences first. Then present the other experience in sequence.
Do I need to write an IT Specialist cover letter?
Do you know that sending a cover letter with your job application could improve your job-winning chances by multiple times?
Therefore, don't forget to send a personalized and tailored cover letter attached to your resume every time you apply for a job.
A cover letter is a great opportunity for you to communicate with your prospective employer. You can introduce and sell yourself through a great cover letter. A great IT Specialist cover letter should include:
Why you need an IT Specialist position at their company.
How you could help for the company's success with your existing abilities.
How you could be a matching fit for the company.
A brief explanation of your work gaps (if there are any).
Call to action.
A catchy postscript.
Note that you must send a cover letter along with your resume unless the job advertisement strictly says that you shouldn't.
IT Specialist Resume Sample (Text Version)
Senior IT Specialist
2443, Duncan Avenue, NY
562-326-2020
laronharber@example.com
New York, Binghamton
Summary
Certified IT professional offering a progressive, 5+ year career in information technology. Successfully directed several IT projects and strategically allocated resources, and delegated tasks to achieve company targets. Expertly handled technical support operations, diligently troubleshot to diagnose, and resolve computer problems. Skilled in the latest technologies and trending programming languages.
Work Experience
Senior IT Specialist
ABC Company, NY – (2018 Jun – 2020 Aug)
Revised data-processing application alerts in accordance with GDPR rules
Trained junior technical staff on the use of new workstations and new technologies.
Provided on-site support for a client company to ensure the continuity of the applications and systems for all users.
Setup WIFI routers and LAN network of the company.
Technical Support Specialist
ABC Company, NY – (2016 Jun – 2018 May)
Implemented public key infrastructure for internal use.
Configured and teste Cisco routers and backup servers.
Mentored and aided the junior staff to troubleshoot complex customer issues.
Education
Bachelor's Degree in Information & Communication Technology – (2011 Jan – 2015 Dec)
ABC University, NY
Coursework: Business and social impact of information technology, Data programming, Network management, Hardware and software design, and Web programming
GPA:- 3.87
Skills
Adobe Creative Suite
Agile Development
Backup management
Cloud Management
Computer Hardware Knowledge
Computer Software Knowledge
Data Privacy
Data Synchronization
Database Administration
LAN technology
Operating Systems
Resume Writing vs Modern Recruitment Process
In the present world, it is very tough to land a good job for anyone as that is highly competitive. So as it is for IT professionals.
In the recent past, most employers used to get the assistance of resume screening software called Applicant Tracking System (ATS) to ease up their hiring process. Then, the job hunt became much harder for the applicants as they don't know how to write a resume in order to beat the resume screening bot.
The below image will show you how the modern recruitment process happens.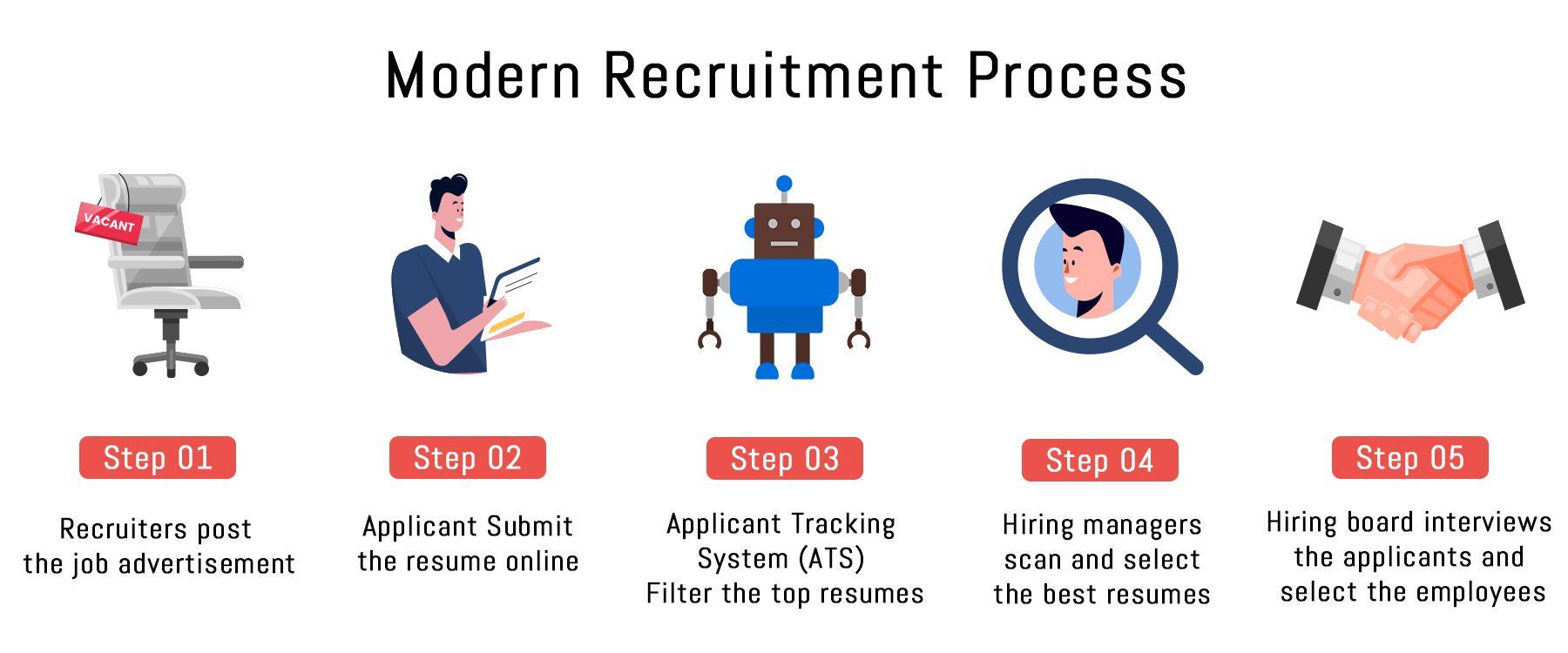 As you can see, ATS is a major factor that you must consider when writing your resume. If you fail the ATS test, your resume will not even be seen by a recruiter. If you have a dream of becoming an IT specialist in the future, you must have an ATS-friendly resume.
You can build an ATS friendly IT Specialist resume now with Cresuma Resume Builder at no cost. So why are you waiting? Make your resume content ready and start to build your winning resume with us.
Enjoyed Reading?
Help Cresuma cover the server and other costes to continue this 100% Free Service. Show your support below.