Innovation Manager Resume Example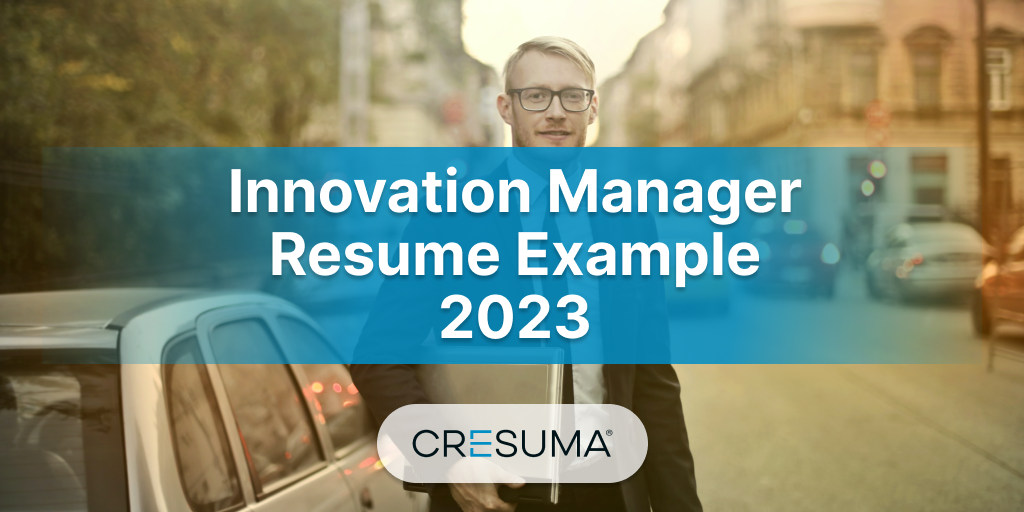 Take a look at our Innovation Manager resume sample and get inspiration from it to increase your job-winning opportunities. With our free resume builder, you can create a great innovation manager resume in 10 minutes.
Complete Resume Guide for an Innovation Manager
Your resume is the document that you have prepared to prove that you are suitable for an innovation manager job or position. Without a perfect resume, you can not stand out among the other candidates. Do you know what a great resume can do for you?
Attract the attention of employers and recruiters
Best weapon to sell yourself
Shows how well you fit into the position
Gives you more interview opportunities
But if you want to get these benefits, you must know how to write a resume without any mistakes. To make your resume a success you need to tailor it to the job you are applying for. In other words, relevancy is the key to a successful resume.
If and only if the recruiter feels that your resume is exactly filled with the needed requirement, you will be through to the shortlist.
If your target is to become an Innovation Manager, you need to be more exceptional than an ordinary enabler. Therefore you must be able to create a strategy for innovation and a compelling vision. So when you write your resume, try to pretend yourself as a great innovation manager with related skills. Let's discuss the most in-demand skills for an innovation manager resume in the middle of this article.
This position is also called the head of innovation, chief innovation officer, and innovation portfolio manager. To whichever position you are applying for, you must follow some basic rules and tips to optimize your resume to gain maximum results. Let's see how to write a resume for an innovation manager position step-by-step and in detail.
What do recruiters want to see in an innovation manager resume?
Show your passion to invent new things
Design your resume as the recruiter feels through your resume that you are an innovator and a person who develops new ideas. Recruiters pay close attention to people who have actively contributed to innovation projects. And don't forget to mention your creativity as they are seeking creative people for their vacant positions.
Show yourself as an enabler
Recruiters are always looking to see if you can create structures and processes. If you are good at promoting innovation in the field of culture, if you can serve innovators, if you have an understanding of the patent process, then you can be the one who is searched by the recruiter. So by adding these to your resume you can get winning results.
How to make an innovation manager resume
There are several resume sections that you must include when making a resume for any job. Similarly, when you are making a resume for the position of Innovation Manager, you need to follow the same standard procedure.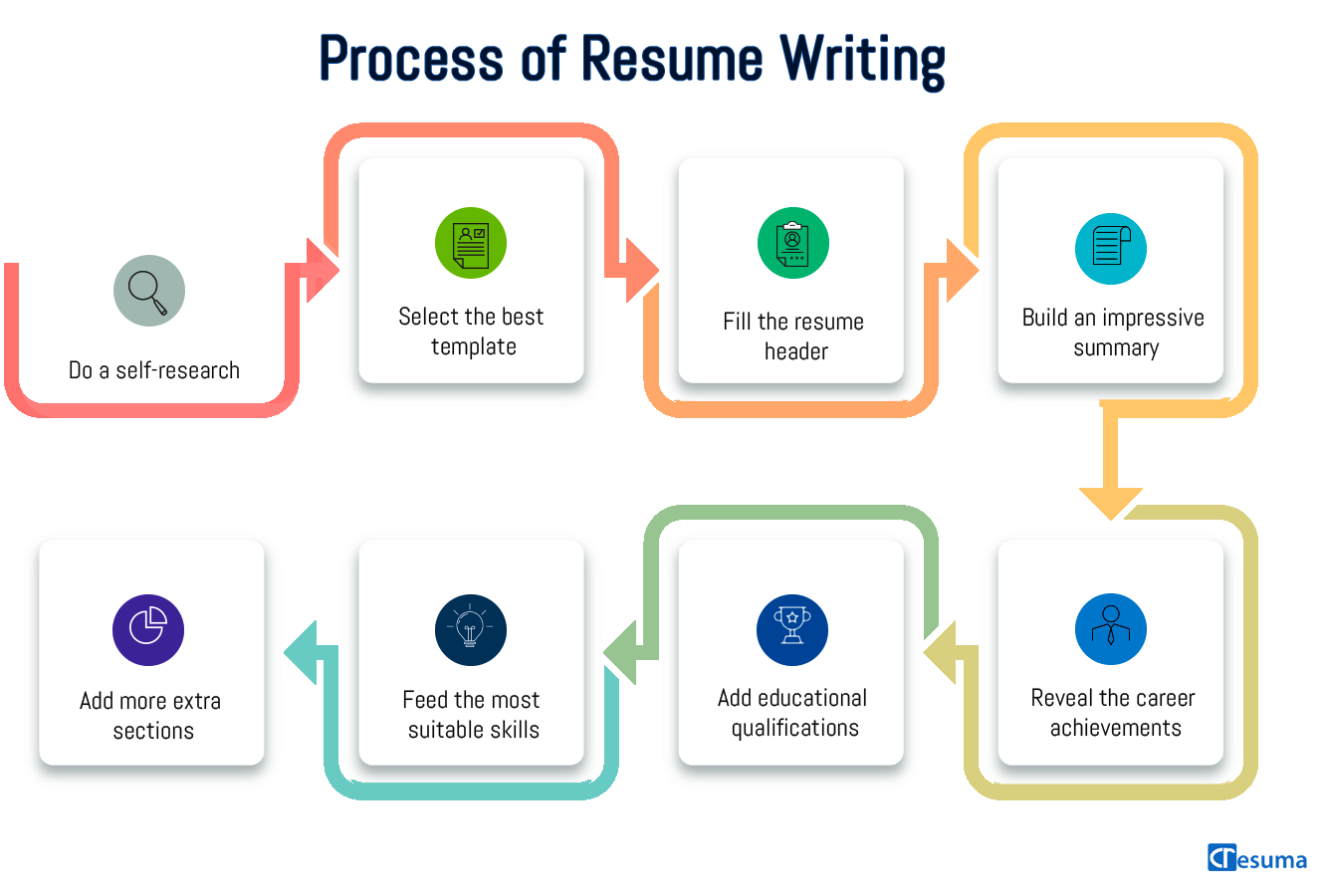 Do a self research on the innovation manager position
The importance of doing research on the position you are applying for is that it will enable you to design a resume relevant to the job. Tailoring your resume for the target job also makes it easier to pass the applicant tracking system scan.
There are several ways to do this type of research and the most important and easiest way is the job advert. The nature of the position is often described in the job advertisement and to find out more about the company environment you can visit the company's website, social media profiles, or LinkedIn profile.
Doing such research can give you a rough idea of ​​what you should include and avoid including in your resume. You can get more successful results by customizing your resume according to the company.
Choose a good resume template
There is no specific resume template for innovation managers. But we have to consider some factors when picking up a good resume template to create an innovation manager resume.
You are going to apply for a job in the modern world. So it is wise to move away from a traditional resume template and use a modern resume template instead. Because if you use a traditional resume template, you will not be able to attract the attention of recruiters to your resume, even if you are well qualified for the position.
Not only that, a resume template has standard formatting. If your resume is not made in accordance with them, your application may fail the ATS scan. The image below will give you a better idea of ​​how to properly format your resume template.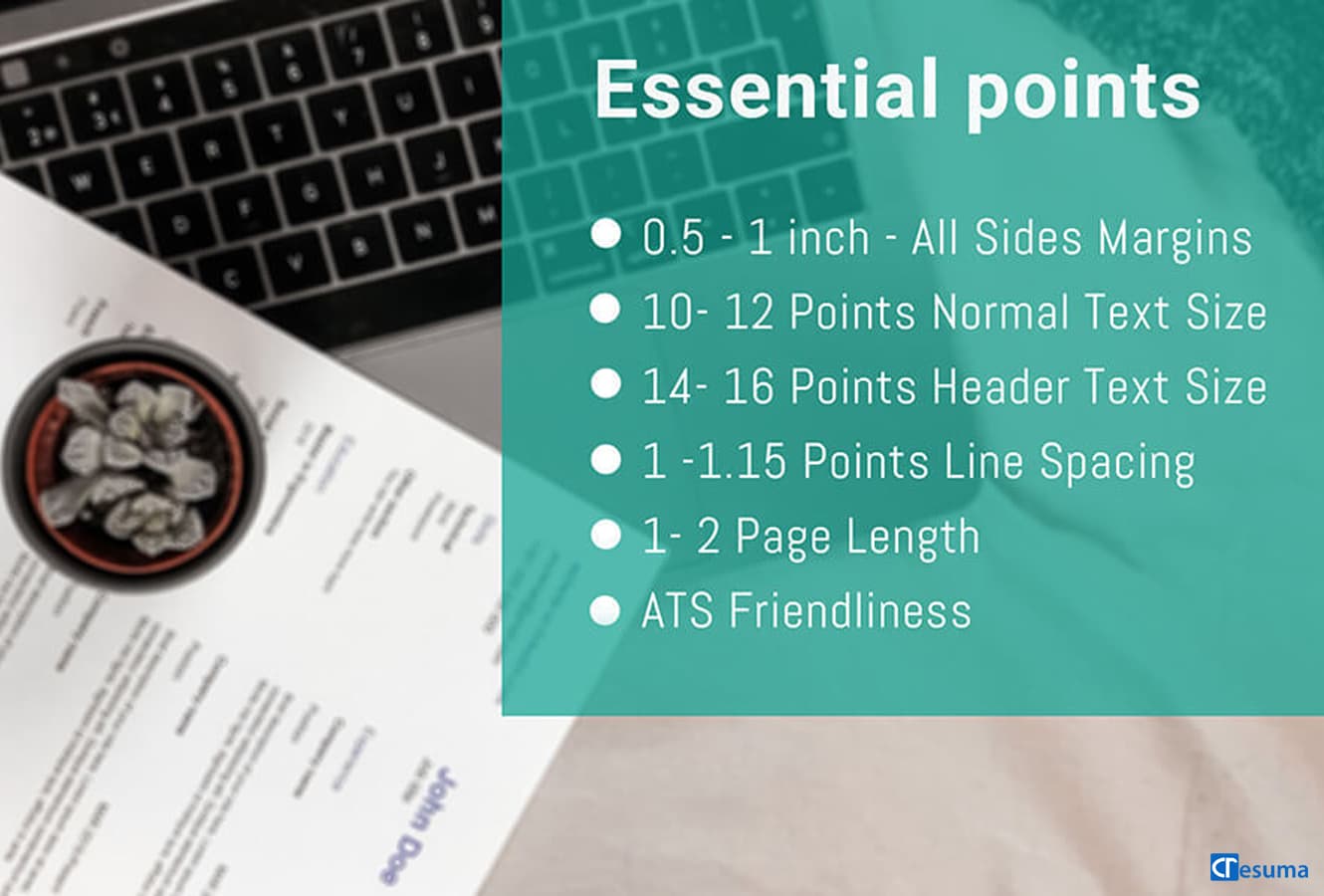 Create an informative resume header
The resume header is a very important section of your resume. This is where you enter information such as your name, address, phone number, email address, important contact information, and links to professional profiles like LinkedIn. This section is one of the most influential factors in getting a recruiter's attention to their resume within a 6-second of tiny time.
Let's see in detail how to write this information in your innovation manager resume header.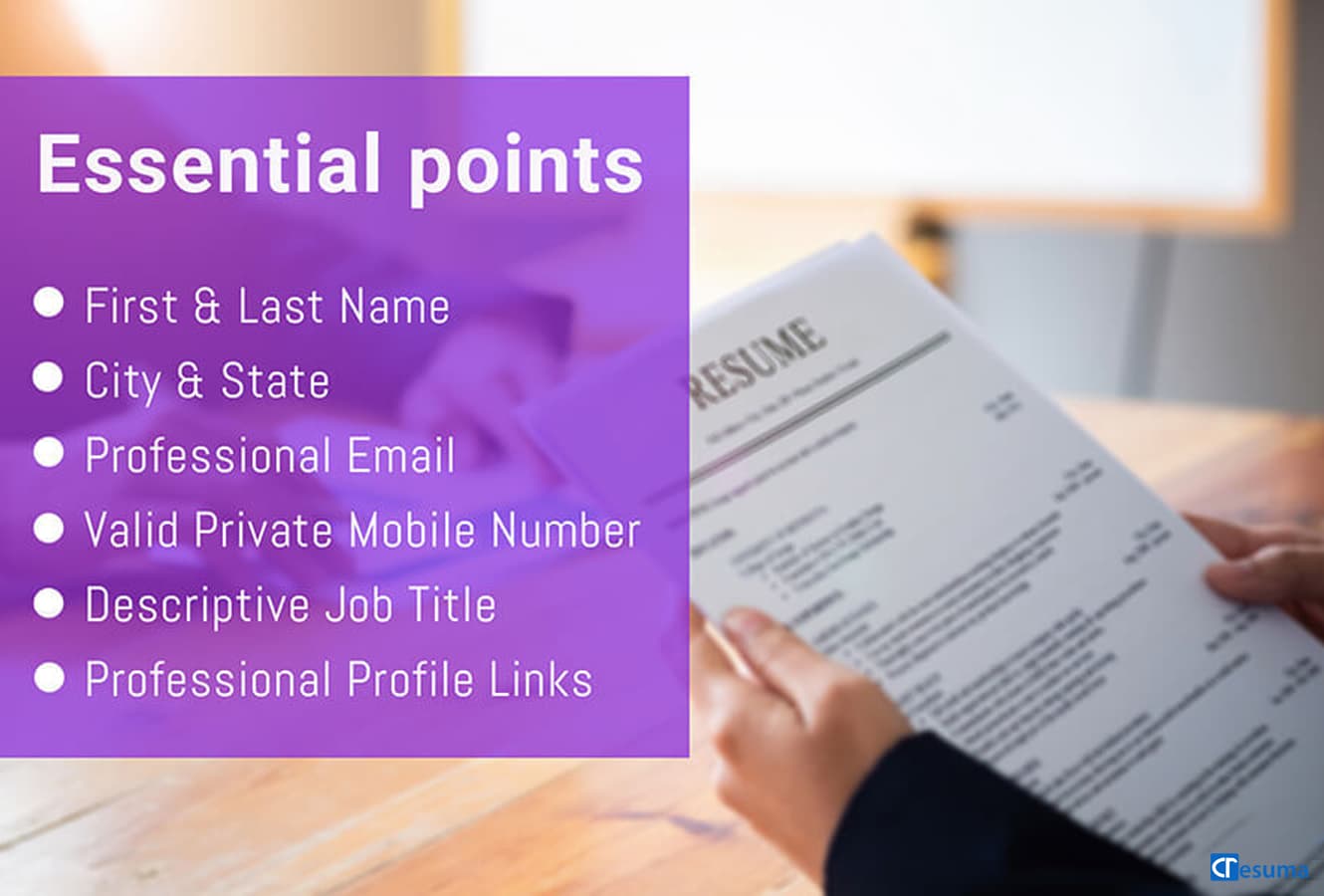 Name: When writing your name in the resume header note that it is enough to mention only your first and last name. It maintains the professionalism of your resume.
Address: Recruiters never need to know where you live. They just want to know how far away the workplace is from where you live. So instead of mentioning the full address, just mention your city and the state. That's enough.
Professional email address: You have to use a professional email address made from a valid email service provider. And the email should consist of your first and last name. If and only if the email address is unavailable you can use a number to your email. This way you can maintain the professionalism of your resume. But if you use an unprofessional email address like, "john.handsome@example.com" the recruiter will get a negative idea of yourself.
Phone number: The phone number you are provided in your resume header must be very personal to you and it should be a valid one. So that the recruiter can directly get in touch with you.
Job title: This is a great way to show who you are to the recruiters. Mentioning your job title in the resume header is a great way to tell what you are specialized for in the field you are applying for.
Professional profiles: LinkedIn is a kind of online profile that any professional should have. This is like an online version of your resume. Your resume is a brief summary of your career. But with a professional profile like LinkedIn, you can showcase your entire career in depth.
Not only that, you can add a lot more links to the resume header depending on your job field. Websites such as GitHub, Behance, and Pinterest take a special place among them.
Write a summary to highlight your innovative career
A Resume summary is an opportunity to briefly describe the best qualifications you have to be an Innovation Manager and the highest achievements you have achieved. This is a very important factor deciding the success of your job hunting game.
There are several strategies you can use to highlight a resume summary. One is the use of action verbs. Resume action verbs are used to highlight your creativity skills, innovative experience, and accomplishments. On the other hand, you can impress recruiters even by presenting the quantified results of your achievements by using numerical values such as percentages, numbers, years, amounts, etc.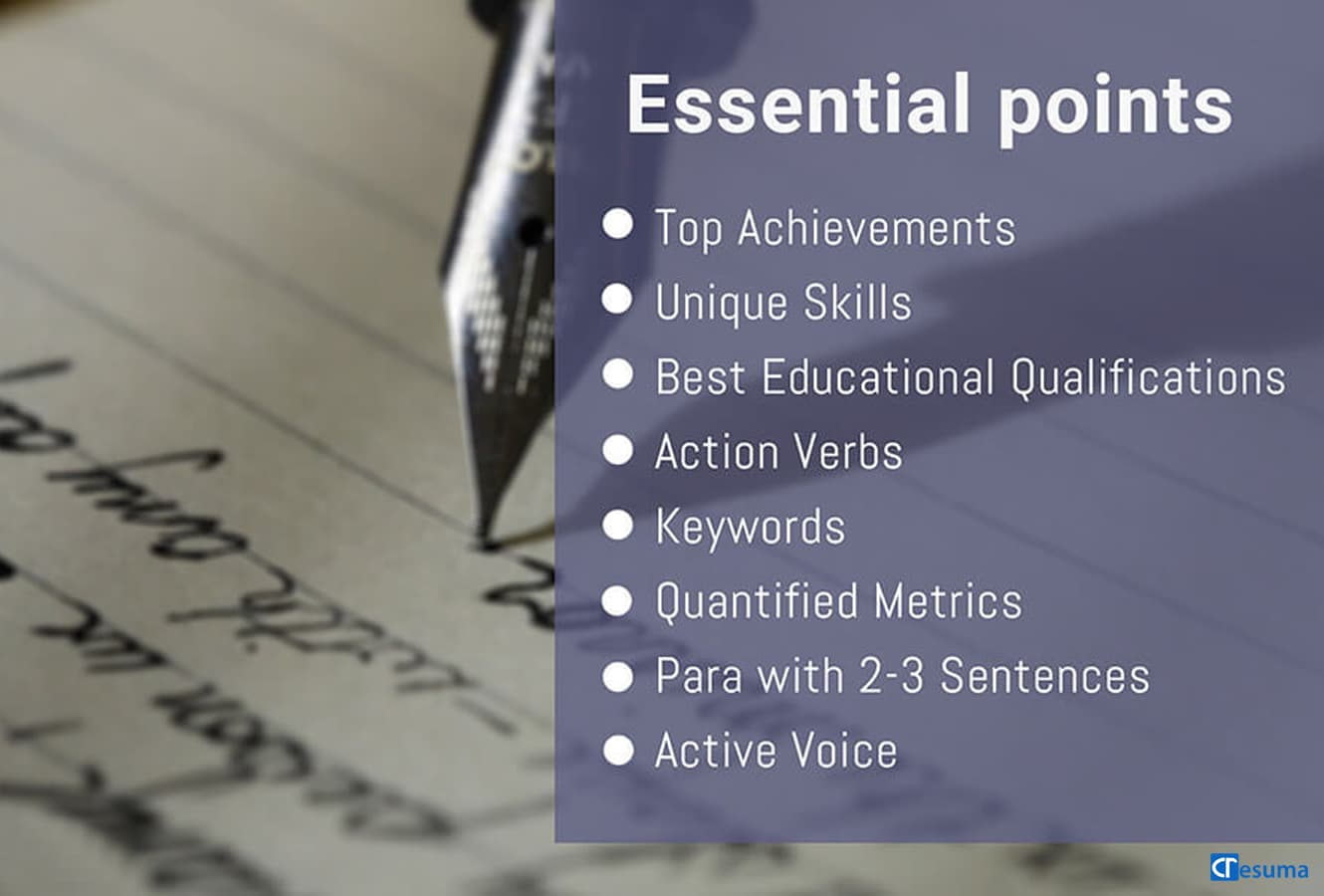 Sample Innovation Manager Resume Summary

Summary
Innovative professional with 8+ years of experience in managing product, client accounts, and business development projects. Managed the daily requirements of the global innovation process including new product development and marketing initiatives to increase year-over-year revenue by 25%. Innovated more than 70 inventions, 55 of which have been patented.
Mention your key achievements in work experience section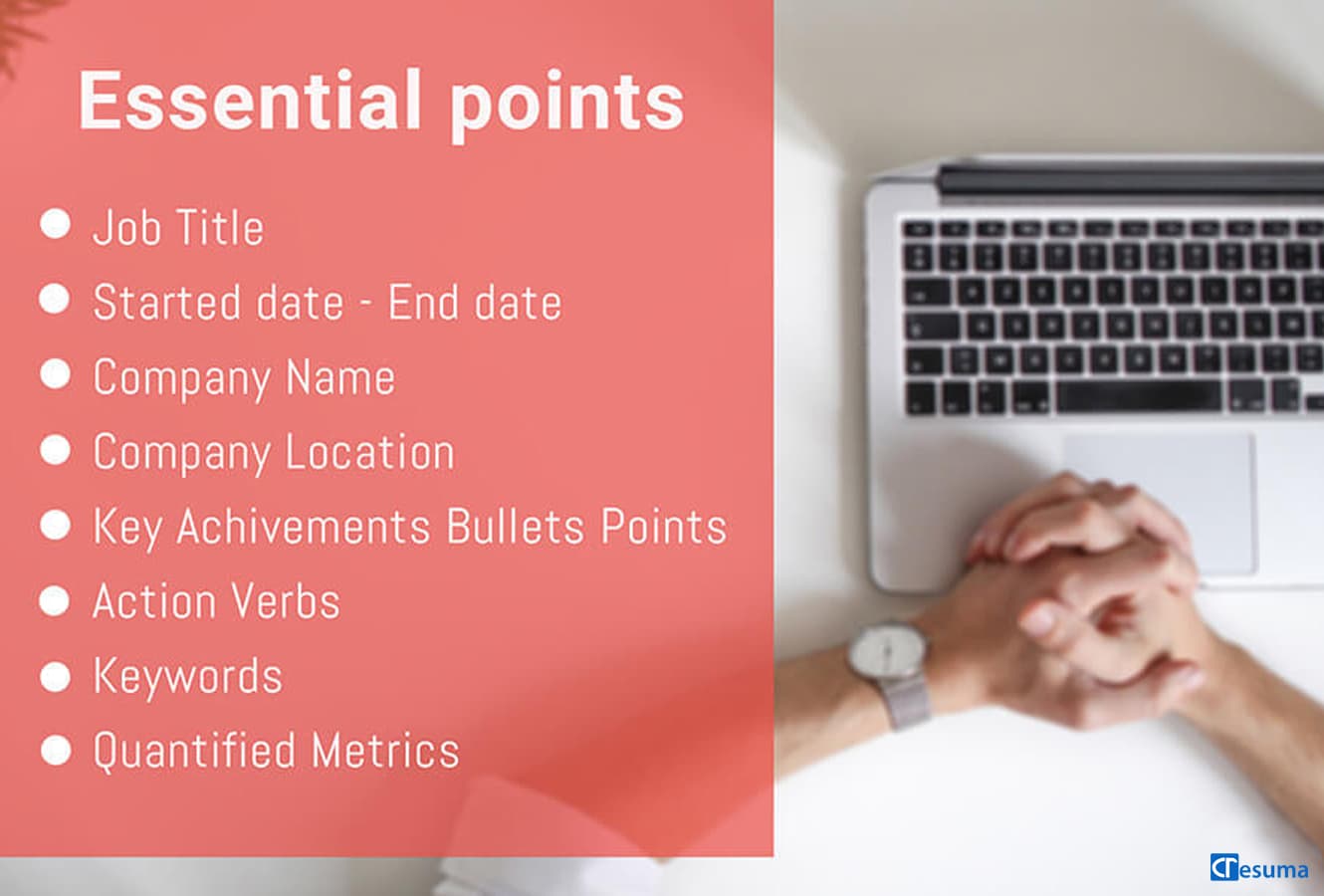 In the resume work experience section, you should list the titles you have held in your career, the places you have worked, dates of tenure, the skills you have learned, and your achievements. Depending on your work experience level you can decide whether you want to add full-time positions, part-time positions, temporary positions, internships, and volunteer work experience.
Undoubtedly having a high level of experience is invaluable when applying for a powerful position such as Innovation Manager. From the experience you have mentioned, they can get a rough idea of ​​whether you can be successful as an Innovation Manager at that company and whether you have the required skills to succeed.
As you are going to apply for a manager innovation position, you should show your understanding of business models and distribution channels. Also, the experience in leading a marketing innovation function, consumer packaged goods (CPG) industry, and global new product strategy will be an added advantage for you to have when writing a resume for an innovation manager post.
If you want to write this section impressively, list the goals and achievements you have achieved as much as possible with 3-5 bullet points. This will make you stand out from the other applicants and give you more opportunities to get an invitation for an interview.
Here are some useful tips to make your work experience section stand out.
List your work experiences in reverse-chronological order. That means you need to mention your nearest experience first and then the rest in the same order.
Mention what you did and the impact you made by using quantified results.
Open or close your bullet points with strong action verbs related to an innovation manager.
List only work experiences relevant to the innovation field.
Tailor your resume with keywords from the job advertisement.
Sample Innovation Manager Resume work experience section

Work Experience
Product Innovation Manager | 2017/Jan to 2020/Aug
Innovative Globe LLC, New York
Managed cross-functional innovation teams to ensure timely delivery of creative and innovative solutions and technologies that make a significant profit to the company.
Managed the product portfolio that contributes over $50 million to innovative products of the global market.
Researched and developed experiments internally through collaboration in key lab initiatives to invent 20+ market trending products.
Trained 5+ junior product specialists for design thinking via comprehensive training sessions.
Increased trade partner relations and increased product sales by 10% in just six months.
Improved the general software process to optimize reuse for projected efficiency improvements of 25% in 2018.
Mention the relevant educational qualifications
The innovation manager is not an ordinary job. It has so many responsibilities. Also, you need to be well educated on the subject to perform well in this position. So, don't forget to make the educational information section in resume a priority on your manager innovation resume.
Same as in the work experience section, here also you need to list The educational qualifications in Reverse Chronological Order. That means your highest educational qualification needs to be listed at the top of the education section.
Individuals will require at least to have a bachelor's degree in marketing, business, or an engineering field to be employed as an innovation manager. However depending on the company and the job responsibilities some employers prefer to have a master's degree for innovation manager candidates.
Even if you have the relevant educational qualification, the employers would like to give the priority to the individuals who have relevant work experience within a research and development department.
There are some pieces of information that recruiters expect to see in the education section of your resume. They are:
The name of the university or institute
Location
The degree you have earned and the field of study
Graduation year
Your GPA (Mention if it is only over 3.0)
Any related awards or academic recognition, coursework, events or other educational achievements
These are the information you need to consider when listing your educational details on an innovation manager resume.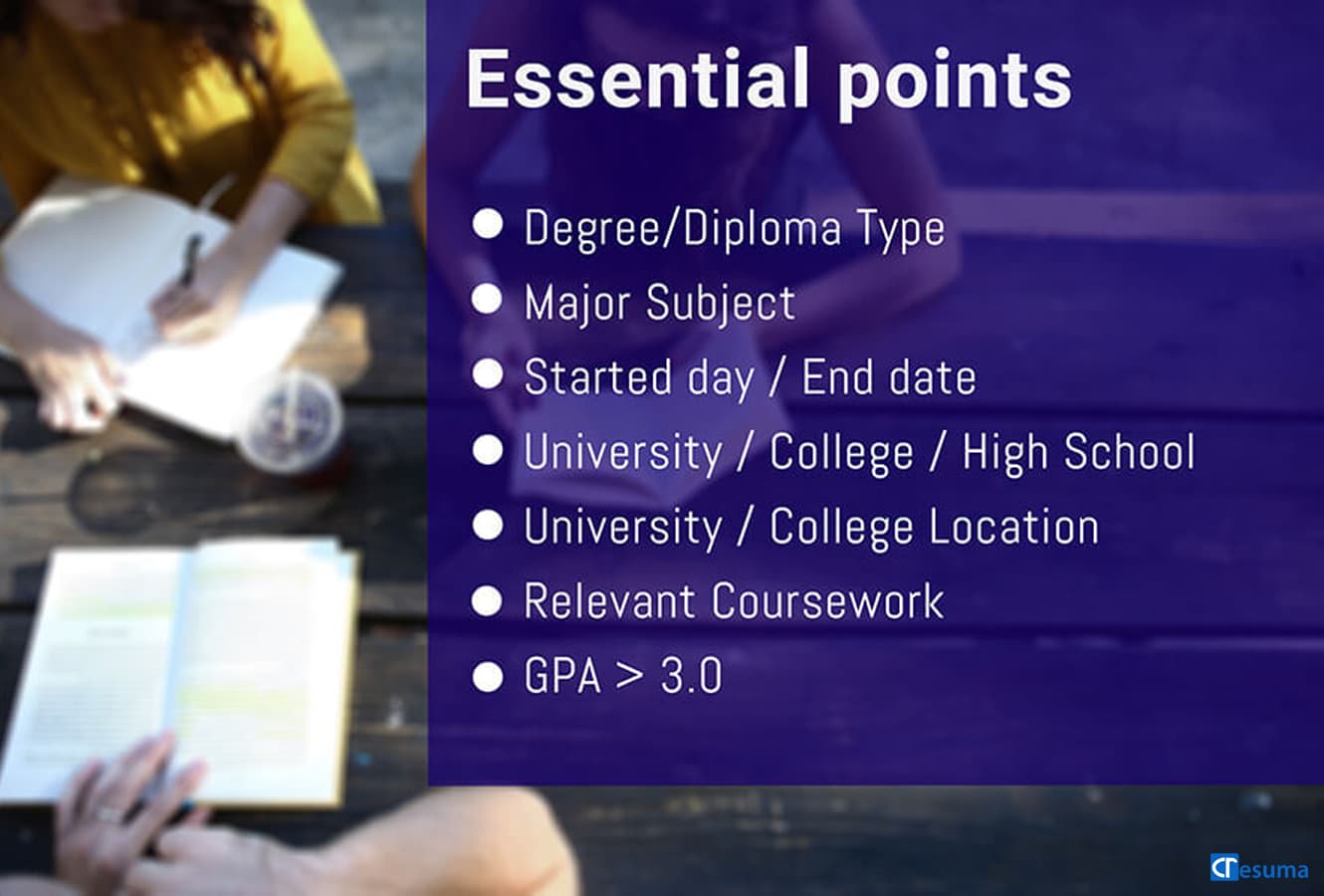 Fill your resume with required innovation manager skills
The skill section of the resume shows employers that you have the required abilities to succeed in the innovation manager role. The resume skills is a section that employers will definitely focus on. Because resume skills can decide whether the job seeker will move on to the next stage of the hiring process or not.
So what are the skills that most employers expected to see in a typical resume of an innovation manager?
Creative Development Skills:- Innovation managers are responsible for developing new innovations and products for an organization. Therefore, he needs to be highly skilled in his/her creativity.
Client Management Skills:- The thorough understanding of customers' needs is required to have in order to become a successful innovation manager as they need to develop products that meet their needs.
Interpersonal Skills:- This is a role in which you should work with a fellow team. So in order to collaborate with research and development or marketing personnel and organizational stakeholders, you need to have strong interpersonal skills.
Analytical Skills:- Candidates must have a good analytical-thinking mind to analyze market trends and customer data in the development of new products.
However, when designing your resume, be sure to include not only soft skills but also the technical or the hard skills related to an innovation manager. This will help you to increase the job success rate of your resume. Here are top innovation skills (soft and hard) that are good to mention in your innovation manager resume.
Soft Skills
Hard / Technical Skills
Creative skills
Consumer Packaged Goods (CPG)
Interpersonal skills
Product development
Analytical skills
Project management
Customer relationship skills
Mac office suite
Presentation skills
Basic knowledge in SAP
Verbal and written communication skills
Experience with materials
PR attitude and skills
legal knowledge of patents
Execution skills
Account management
Storytelling skills
Cost / Budget analysis
Organizational skills
Networks / Network security
Design thinking
MS Project / Visio
Ideation
Material Development
Concept writing skills
Packaging design
People skills
Injection Molding
Leadership skills
Accessory Development
Teamwork
Database (Oracle, MySQL)
Problem-solving skills
Programming languages: JavaScript, JAVA,
Can I add a separate section to highlight my patents?
Yes, Indeed. You can definitely add a custom section to mention your patents. If you can insert patents, there are a few things to include. They are:
The title of the invention
The date the patent was filed
Country patent application number
Most of the Innovation Manager applicants may not have patent ownership. So if you have a patent that is filed with your name, it is a unique qualification that proves that you are well suited for the position of Innovation Manager. Therefore, it is best to mention such special information in a separate section.
Best action verbs to use in an innovation manager resume
Action verbs can undoubtedly enhance your achievements and results you gained. By using unique, relevant, and strong action verbs can increase your chances of capturing the attention of an employer and moving to the next step in the hiring process. Here are some sample action verbs to list in the resume of an innovation manager.
Managed
Completed
Led
Ensured
Developed
Identified
Evaluated
Ensured
Collaborated
Oversaw
Encouraged
Spearheaded
Taught
Trained
Partnered
Inspired
Influenced
Solved
Designed
Analyzed
Attach an impressive innovation manager cover letter
You may be wondering if you should definitely send an innovation manager cover letter with your resume. But do you know that it increases your job winning chances?
We strongly recommend you to send a cover letter at all times except when the innovation manager job advertisement asked not to.
This is a great opportunity for you to communicate with your prospective employer. You may not be able to list all your whole innovation career and experiences in the resume. But many missed points can be effectively addressed through a cover letter. Highlighting your desire and interest in becoming an Innovation Manager will make your employer even more satisfied with you.
Innovation Managers vs Modern Recruitment Process
Hiring processes today are much different than in the past. Many companies use applicant tracking systems to streamline the hiring process. So when you build a resume you need to be more careful than before whether the resume is tailored to the job you are applying for.
So this is how the recruitment process happens today.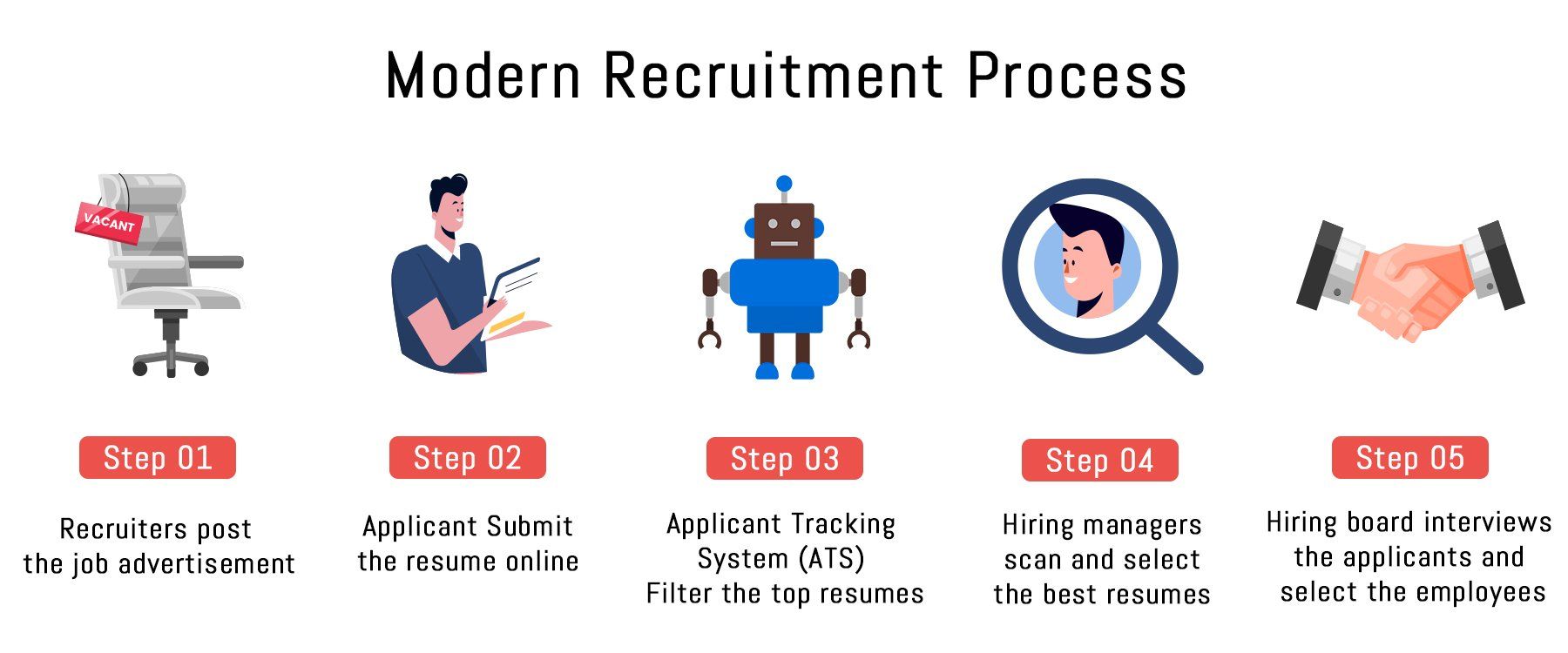 As you can see from the image above, the first thing employers do is advertise their jobs. The job advertisement is more important than you think in your job hunt. Because job advertisements are a good source to find the keywords which are required to pass the ATS scan. That is why we always recommend you to make ATS-friendly resumes.
Every application and resume sent by the applicants go through the ATS software installed in the companies and finally filters the best resumes. Eventually, the recruiter will get the filtered resumes and those resumes will go to the next level of the hiring process, the shortlist, and finally the best candidate for the innovation manager position will be selected after a manual resume review and an interview.
Innovation Manager Resume Sample (Text Version)
David Smith
Production Innovation Manager
202-555-0109

jdavidsmith8@example.com

Hilltop Street, Adams, MA

LinkedIn – https://www.linkedin.com/in/8davidsmith

Twitter – https://twitter.com/8_davidsmith
Summary
Passionate, value-driven innovation manager with 10+ years of experience in leading cross-functional teams to plan, build, launch, and manage world-class SaaS innovations. A product guru with strong analytical and innovation skills demonstrated success in building products from the ground up in the CPG space. Skilled in prioritizing and managing multiple projects within specifications and budget restrictions.
Work Experience
Global Product Innovation Manager

ABC Company – New York – Jan 2017 to Present
Took full ownership of selecting categories and brands and supported the director across all initiatives.
Managed relationships with key internal and external business stakeholders and increased product sales by 60%.
Led the R&D strategy for new innovation in line with the Category Development Organization objectives.
Senior R&D Innovation Manager

FRC Company – New York – Jan 2013 to Dec 2016
Tracked over 50+ products and categories daily to inform roadmap.
Found new product and packaging suppliers for projects.
Conducted product research and competitive analysis of sustainability trends for more than 35 products.
Digital Innovation Manager

XYZ Company – Los Angeles – Mar 2010 to Nov 2012
Provided feedback to the innovation team and management on a regular basis to increase the success rate by 95%.
Ran weekly timeline meetings and constantly collaborate with the creative, packaging, inventory, and R&D teams to ensure projects are delivered on time in full.
Delivered 10+ projects in the context of a "test and learn" environment.
Education
MBA, Innovation Management – Jan 2009 – Feb 2011
California State University, Los Angeles
BS, Computer Science – Jan 2004 – Jul 2008
Washington University, Missouri
Skills
Technical Product R&D
Project Management Skills
Requirements Gathering & Analysis
Product Roadmaps
QA Testing
SaaS Solutions
Product Lifecycle Management
Market & Competitor Research
Agile / Scrum Methodologies
Test-Driven Development
Go-to-Market Launch Plans
Troubleshooting & Debugging
SDLC
Critical Thinking
Written and Verbal Communication
Strong Teamwork Skills
Leadership
Creativity
Attention-to-detail
Languages
English – Native Speaker
Spanish – Highly Proficient
French – Working Knowledge
Certifications
Certified Manager of Innovation (The International Association of Innovation Professionals (IAOIP) – Feb 2013)
URL -https://iaoip.org/certification/
Congratulations. Now you know how to build your Innovation Manager resume. Want to start building now? Click the below button