Bed Tester Resume Example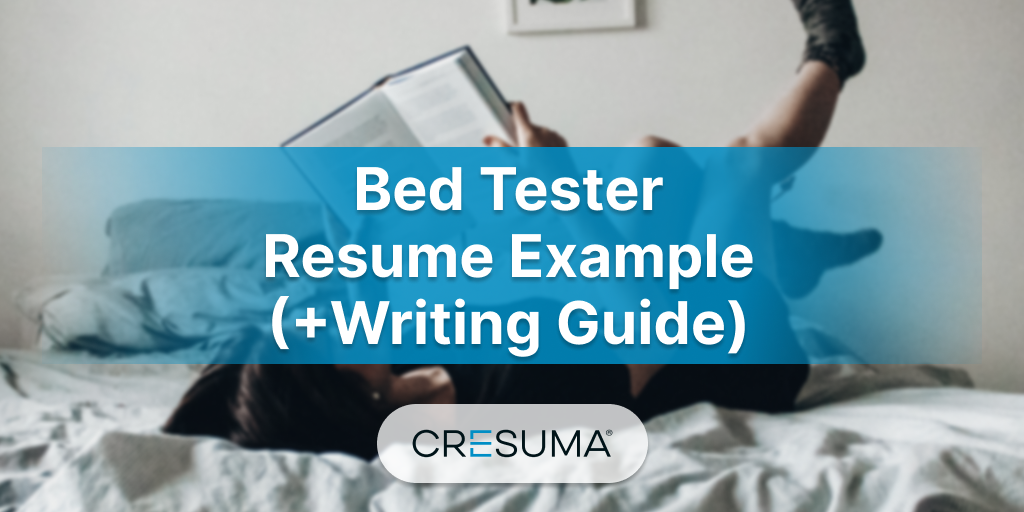 Complete Resume Guide for a Bed Tester
Ask from a Senior Bed Tester (Best Tips and Secrets)
Bed Tester Resume Example (Text Version)
No hidden costs. Download your ATS-Friendly resume in PDF for absolutely FREE after creating!
Bed Tester Resume
No need to start from the beginning. Edit this resume sample with your information and keywords from the job posting.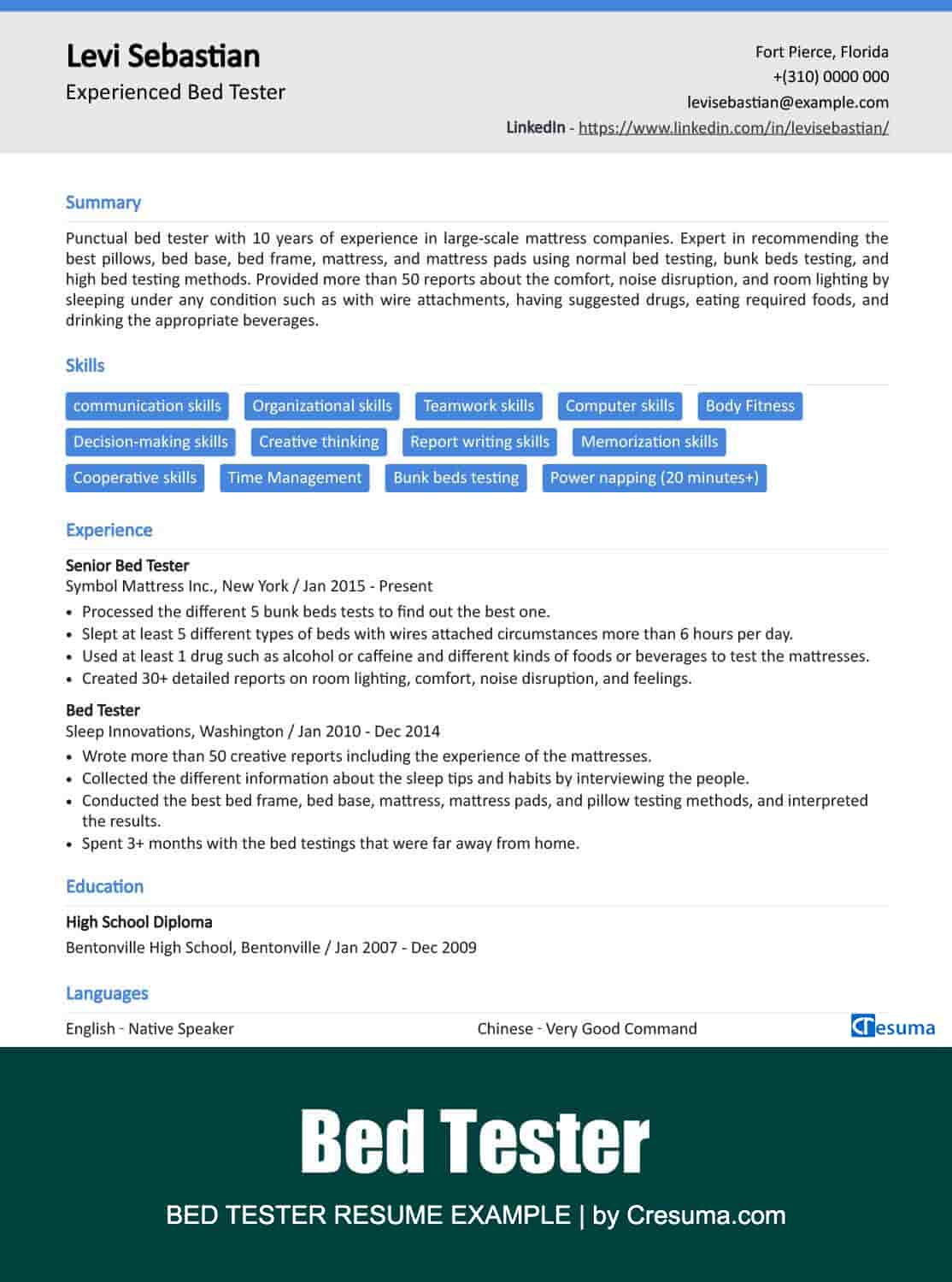 Complete Resume Guide for a Bed Tester
How to Arrange Personal Information in Bed Tester Resume Header?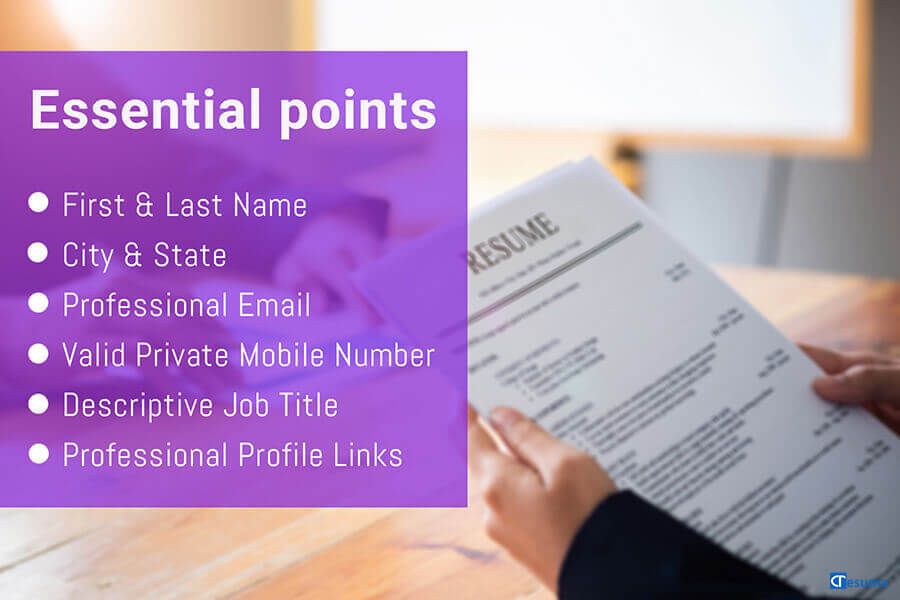 The resume header is the place to enter your contact information such as name, location, job title, contact number, and email address. Also, personal profile URLs can include in the resume header. But they are not mandatory to mention.
The recruiters will be comfortable in reading if you only mention your first and last name except for the full name, also city and state instead of the full address. Because that provides a professional look for your resume. Also make sure to add action verbs to increase your chances of catching recruiters attention and getting your resume noticed.
Usually, this position can be called a bed tester, professional sleeper, or mattress product tester. However, you must mention the job title given in the job advert as the job title of your bed tester resume.
When you add your contact number ensure you are adding one mobile number which is very personal to you. Also, the hiring managers will create a positive image on you, if you enter a professional email address to the resume.

How Do the Social Media URLs Impact a Professional Sleeper Resume?
Do you have a LinkedIn, Twitter, or Facebook account? Can you prove your unique skills or career history via those personal profiles? If yes, you can link the accounts with your resume header.
Also, if you conduct a Youtube channel on sleeping habits, tips for perfect sleeping, or any other related topic to sleeping, bed, pillow, or mattress testing, do not forget to add the URL of your youtube channel in the resume header.
What to Include in the Bed Tester Resume Summary?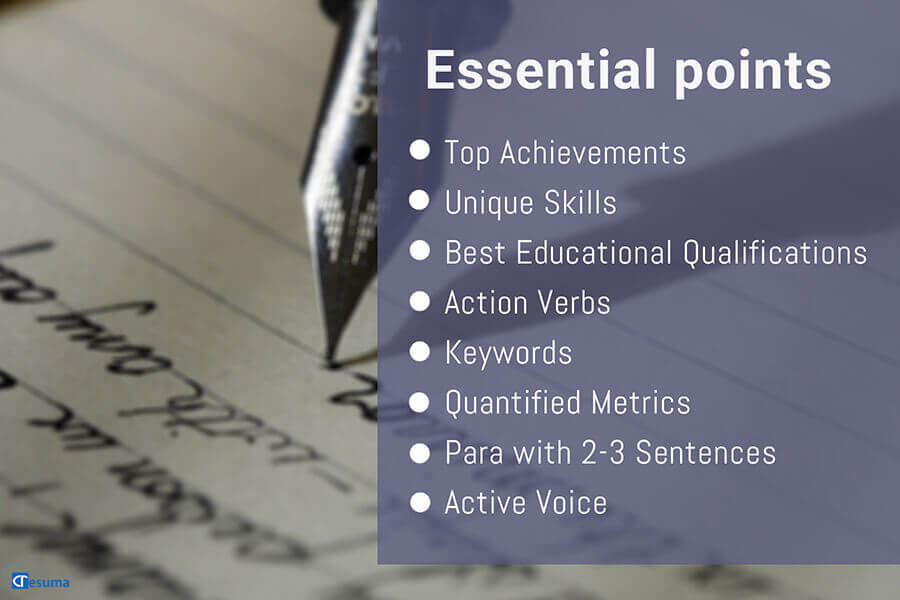 The resume summary represents the applicant's top achievements, unique skills, competencies, abilities, and best educational qualifications.
Usually, they draw the attention of the recruiters while they are scanning the resume within just 6-7 seconds. That means if the recruiters are impressed with the qualities that are mentioned in the resume summary they tend to follow the whole resume.
Therefore you can write the resume summary by using an active voice and the relevant and formal action verbs and keywords. Furthermore, if you use years, percentages, amounts, and numbers to quantify your achievements the attention of the recruiters will be grabbed by your resume automatically.
Example from an Expert
Summary
Bed tester with 10+ years of experience in reputable mattress companies. Expert in writing creative reports with interpreting the experience of noise disruption, room lightings, and comfort of normal napping and specific napping under various conditions such as having drugs, eating foods, drinking beverages that are recommended by the mattress designers. The ability to process different testing methods helps to choose the best mattress, blanket, or pillow.

What Do the Recruiters Want to See in the Sleeper Resume Work Experience Section?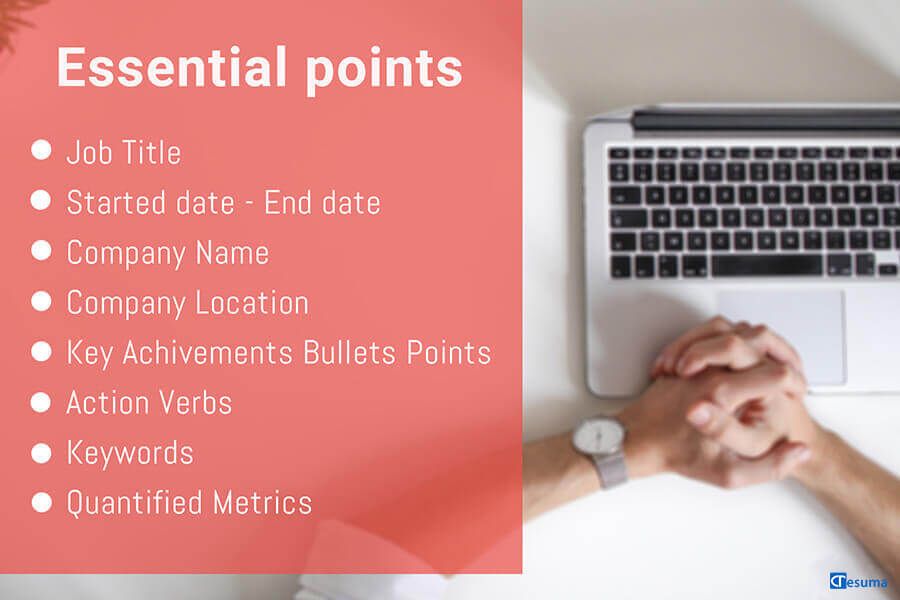 Usually, you should mention your career history under the work experience section. But it is better to mention the history of the most similar job positions to your target job. Because the recruiters love to see the recent and relevant achievements from your professional sleeper resume.
However, mention the job title, work duration, company name, and location with at least 3-4 bullet points of your prior career achievements. But never mention the duties or responsibilities of a sleeper instead of your accomplishments.
Example from an Expert
Work Experience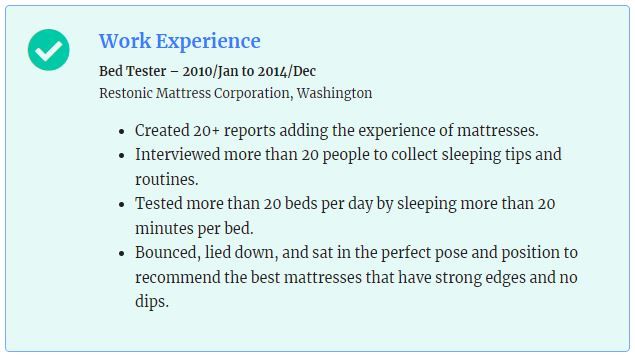 [TEXT VERSION]
Bed Tester – 2010/Jan to 2014/Dec
Restonic Mattress Corporation, Washington
Created 20+ reports adding the experience of mattresses.
Interviewed more than 20 people to collect sleeping tips and routines.
Tested more than 20 beds per day by sleeping more than 20 minutes per bed.
Bounced, lied down, and sat in the perfect pose and position to recommend the best mattresses that have strong edges and no dips.
How to Develop the Best Career Achievements as a Bed Tester?
Though the duties and responsibilities of a bed tester should not be listed in the work experience section, the career achievements mean What you did and achieved as a bed tester. In other words, they reveal the awareness and engagement of the applicant with the related industries.
Further, the relevant and formal action verbs, keywords, key phrases, and quantified metrics such as percentages and years will increase the value of your achievements. So try to use them as much as possible.
However, professional sleeper jobs go beyond the ability to sleep. Some facts help you to enhance the value of your accomplishments. We have mentioned some below.
Perfect understanding about the beds
Especially, if you have a perfect understanding of the features of a good mattress, and pillows, you can express your feeling and experience perfectly. That is a preferred and extra qualification that makes your resume unique. So try to convince your knowledge related to beds. You can use the following information too.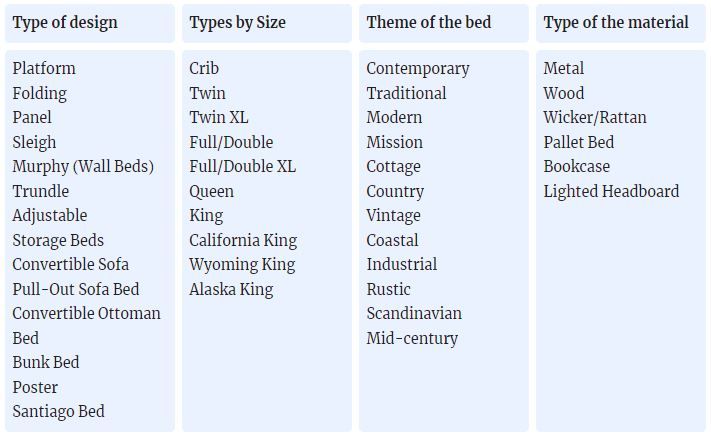 Ability to ready any sleeping method
The awareness of different testing methods of sleeping is a must for a bed tester. You may have faced one or more tests before. So explain them in your resume. Also, attempt to explain your experience and the results that you got.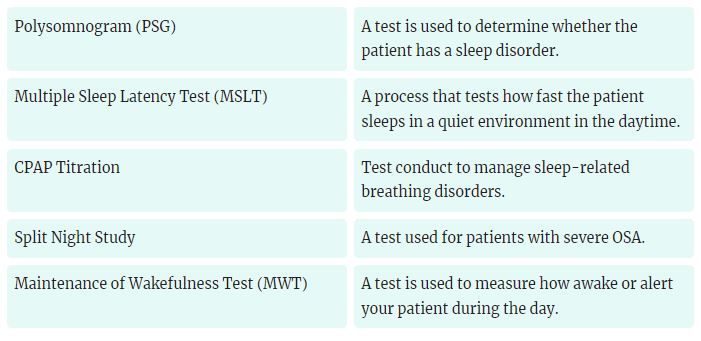 The practice of all sleeping types
There are three different kinds of sleepers. They are back sleepers, side sleepers, and front sleepers. If you can represent any type of sleeper, that will be a great chance to get more interview opportunities. So try to reveal your practice and experience in different types of sleeping styles in your achievements.
Capability to eat and drink anything the client recommend
The bed testers have to eat some foods, drink some beverages, and have any drug the scientists recommend to get. For example, the caffeine contained foods or supplements such as pain relievers, weight loss pills, diuretics, and cold medicines. So you need to come up with some examples you have faced successfully. That fact can impress your hiring authorities.
Expert in sleeping under any condition
The scientists do various types of experiments from the bed testers. Those experiments are conducted based on different conditions. They are various places far from home, with wires attached to the body, while someone is watching you and under different temperatures and lights. Those factors can help you to build the best achievements as a bed tester. So, do not forget to develop perfect achievements using the relevant situations you have faced in prior jobs.
Knowledge of mental and physical disorders of bad sleeping
Sometimes bad sleep causes some mental conditions such as anxiety and depression. Also, it causes some physical disorders such as aching and hurting body parts such as the neck, and shoulders. Awareness about those disorders is very important to a bed tester. Because then he can explain his real experience to the client. So, you can bring up some mental or physical disorders that happened because of the uncomfortable mattress or pillows.
What is the Minimum Educational Qualification of a Bed Tester?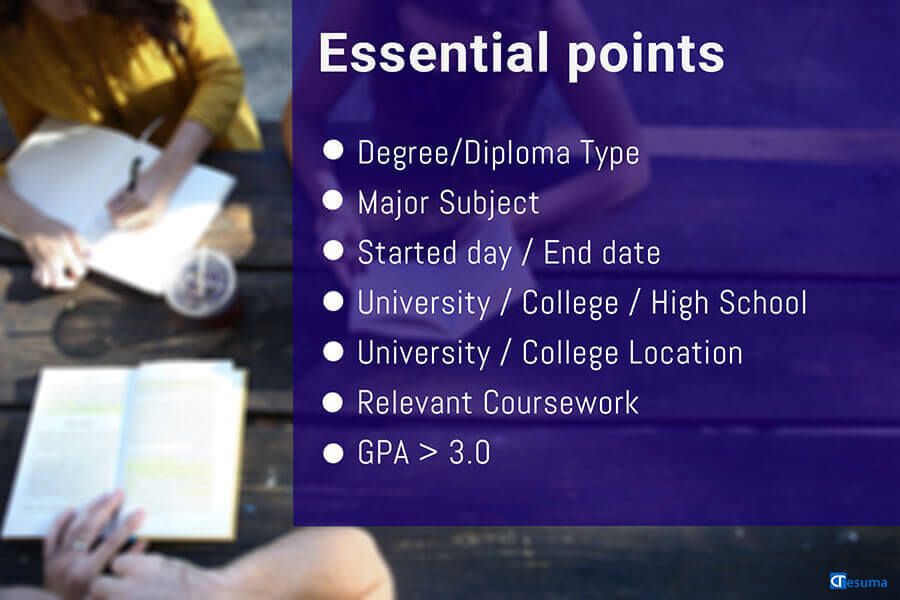 A high school diploma or a Technical Certificate is the minimum educational qualification for a bed tester. But the recent statistics have proved that the applicants with different levels of education qualifications have applied for this job post.
Here are the percentages of bed testers at different educational levels.
High School Diploma or Technical Certificate holders – 55%
Associate's Degree holders – 16%
Bachelor's Degree holders – 24%
Master's Degree holders – 5%
JD, MD, Ph.D., or Equivalent qualification holders – a very few percentages
The differentiation of the salary based on the applicant's educational qualification may be the reason for those statistics.
Therefore provide a complete and believable set of information about your degree or diploma in your resume. That means mentioning the degree or diploma type, studied duration, university or institution name, and location under the education section.
Furthermore, if there is any relevant coursework under your degree you can mention them too. Mention your GPA only if it is higher than 3.0. Then the value of your resume will be increased.
Here are the templates of high school diploma holders and degree holders separately.
Example from an Expert
Education

[TEXT VERSION]
High School Diploma – 2014/Jan to 2016/Dec
Elkhorn High School, Omaha
Example from an Expert
Education

[TEXT VERSION]
Bachelor's Degree in English – 2012/Jan to 2015/Dec
Stanford University, Stanford
Relevant Coursework:- American Literature, British Literature, World Literature, Creative Writing, Rhetoric and Grammar
GPA:-3.58
Additionally, if you have experience more than 3 years as a bed tester you can apply for the Quality Control Inspector position.
7. What are the Bed Tester Skills to Include in the Resume?
Each recruiter is fond of hiring the most skillful applicants. Therefore, as a well-organized applicant, you should enter at least 8-10 a perfect cover letter. However, the skills should be relevant to some extent with the working field of the applicant.
Especially, the duties and responsibilities of the bed tester are uncommon. Also, the main and basic skills that are required from a bed tester are uncommon. If you are dreaming to be a bed tester you should hold the following soft skills and abilities.
Body Fitness:- This is the main thing to be a bed tester. Especially the applicant should not have sleeping disorders, back paining, junction pain, or aching. Because Then he can not test the mattress well. Therefore reveal that you are a healthy person.
Oral and written communication skills:- After the sleeping session, the bed testers have to answer the questions of clients via a written report or verbally. Also, he is responsible to express his real experience. So both written and oral communication ability is a must to be a professional sleeper.
Decision-making skills:- Test should have perfect knowledge and awareness to make the correct decisions. Especially to select the perfect sleeping method according to the situation. Therefore decision-making ability is very essential for a bed tester.
Time Management skills:- Managing just time is possible. But managing sleeping time may be impossible. But the tester must be able to sleep and wake up within the given time range. Sometimes the time maybe just 15 minutes. Same as the sleeper has to sleep for more than 10 hours.
Cooperative skills:- Usually mattress testing is teamwork. So the applicant must work with the peer sleepers, scientists, and other technical workers in collaboration. Also, the teamwork skill is a must to engage with the industry.
However, refer to your job advert thoroughly. If the hiring managers require technical skills from the applicant, do not forget to mention them in your skills section and achievements in work experience or other sections.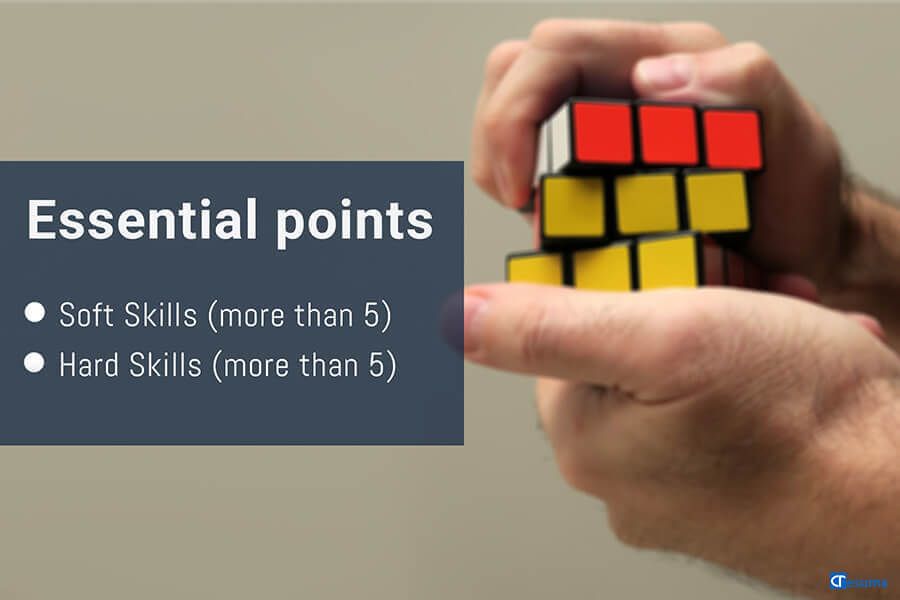 What are the Differences of a Bed Tester Fresher Resume?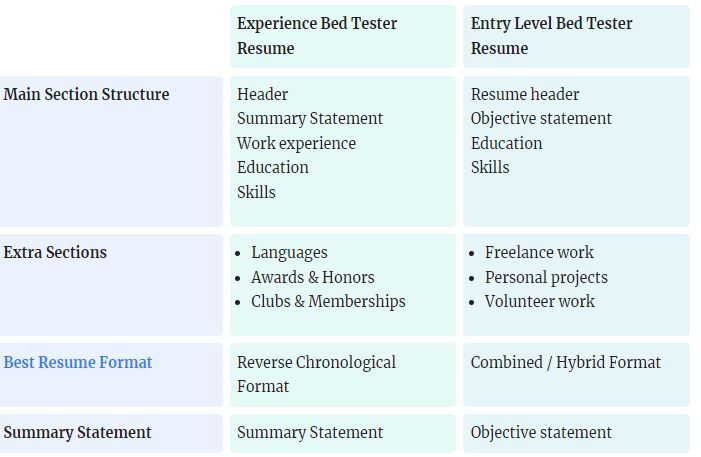 How to Write a Resume Objective for a Professional Sleeper?
The fresher, school, college, intern, entry-level, or applicants with no experience try to explain their future plans by using an objective statement instead of a resume summary. Because if you are an entry-level applicant you may have no relevant experience to mention.
But the recruiters want to know what the applicants can do for their company to achieve the official goals. So try to explain the advantage of your skills, abilities, knowledge, and educational qualifications to achieve the company's desires within a tiny paragraph.
Do you want to make the resume objective stand out? Then add the relevant action verbs, keywords, and numeric values to your resume as much as possible.
Is the Sleeping Your Hobby?
If you are very famous among others as a great sleeper, and if sleeping is the major thing you do during your leisure time, you can mention it under the 'Interests & Hobbies' section. Also, you can create some achievements you have got from the hobbies related to the job position. You may learn about the advantages or disadvantages of sleeping, mattress, and pillows.
Can You Communicate in Different Languages?
If yes, you can enter an extra qualification in your professional sleeper resume. Because the majority of bed testers' experience affects mattress productions and other scientific processes. A bed tester is responsible to explain what he feels during the sleep perfectly. So, the bilingual or multilingual ability enhances the value of the applicant.
But do not list down only the names of languages. You need to mention the competency level of each language under the 'Languages' section as follows.
English – Native Speaker
Spanish – Very Good Command
Chinese – Good Working Knowledge
French – Working Knowledge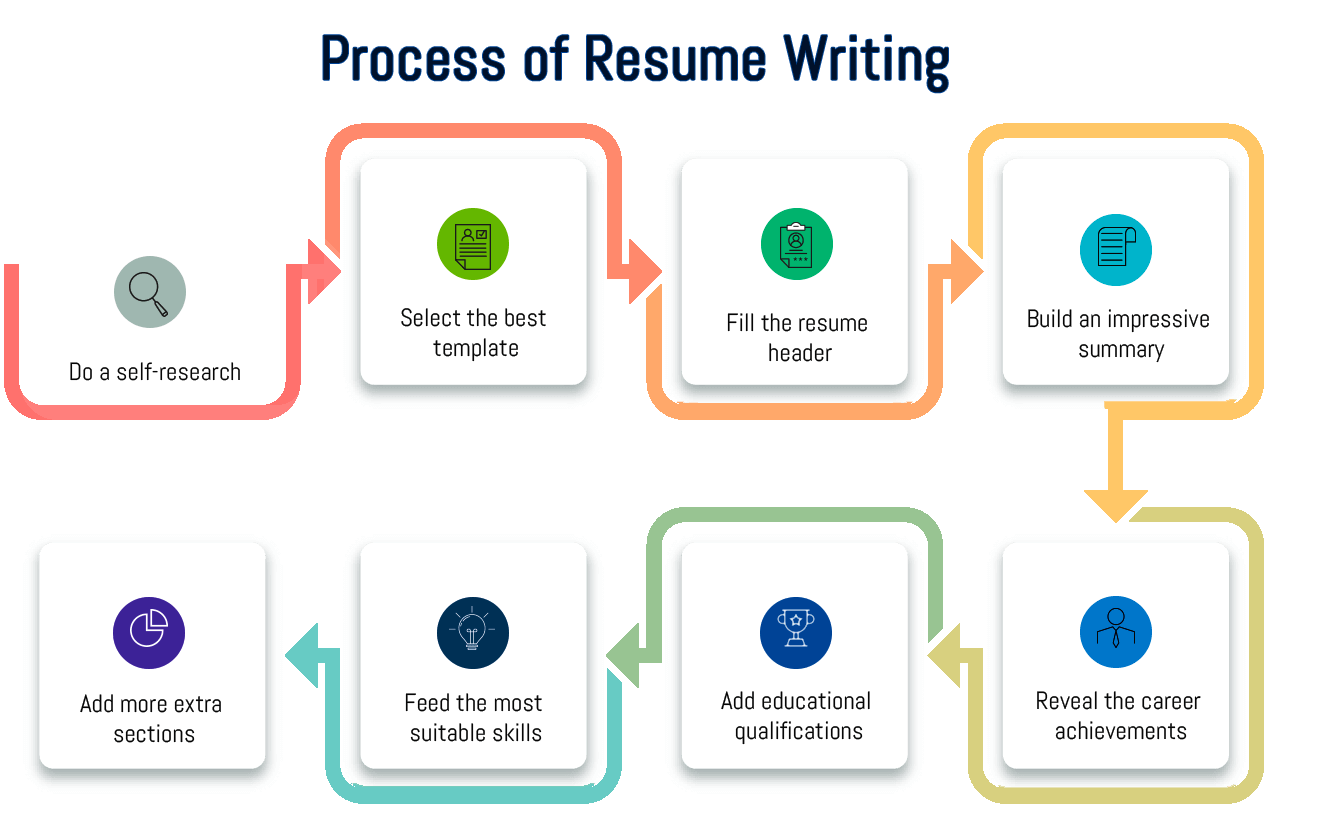 Ask from a Senior Bed Tester (Best Tips and Secrets)
Quiz #01:- What is the Importance of a Job Advert for a Bed Tester?
The bed tester jobs can spread throughout different sectors. According to the job position the skills and qualifications required from the applicants can be different. Tailoring your bed tester resume based on the job advertisement is a job-winning secret.
The job advertisement is the best source to find out the powerful words for your resume. Mainly they are keywords, key phrases, and action verbs.
Keywords and key phrases represent the skills, qualifications, people, objects, and processes related to the bed tester position.
As the main duty of the bed tester is sleep you may think there are no actions or duties that are done by a bed tester. But it is wrong. You can find out many suitable action verbs for your resume.
After selecting those words you must use them in your resume content in a meaningful way.
List of common Action Verbs
Arranged
Scheduled
Used
Slept
Enforced
Facilitated
Gained
Adapted
Investigated
Kept
Managed
Charted
Generated
Handled
Improved
Dedicated
Tested
Bounced
Sat
Interviewed
Quiz #02:- Why Should a Professional Sleeper Submit an Impressive Cover Letter?
Sometimes the cover letter is a supplement to the job application. Sometimes the recruiters do not request a cover letter from the applicants. However, you can write a perfect cover letter and submit it with your bed tester resume. Because a perfect cover letter can impress the recruiters and draw their attention to your resume.
The action verbs, keywords, and key phrases enhance the value of your bed tester cover letter. For more cover letter tips read the full guide on 'How to write an impressive cover letter'
Quiz #03:- How to Mention the Professional Sleeper Salary in a Resume?
63912$ is the average bed tester salary per year. But how much do bed testers make per hour is dependent on their experience, talent, and location. Hence you need to research professional sleeper salary per hour to find out the real salary range in your area. Then you can mention it in the resume header, only if the recruiters ask your salary expectation.
Otherwise, you do not need to add the salary expectation to your bed tester resume, because the recruiters will think that your motivation is money.
Quiz #06:- How Do the Recruiters Select a Bed Tester?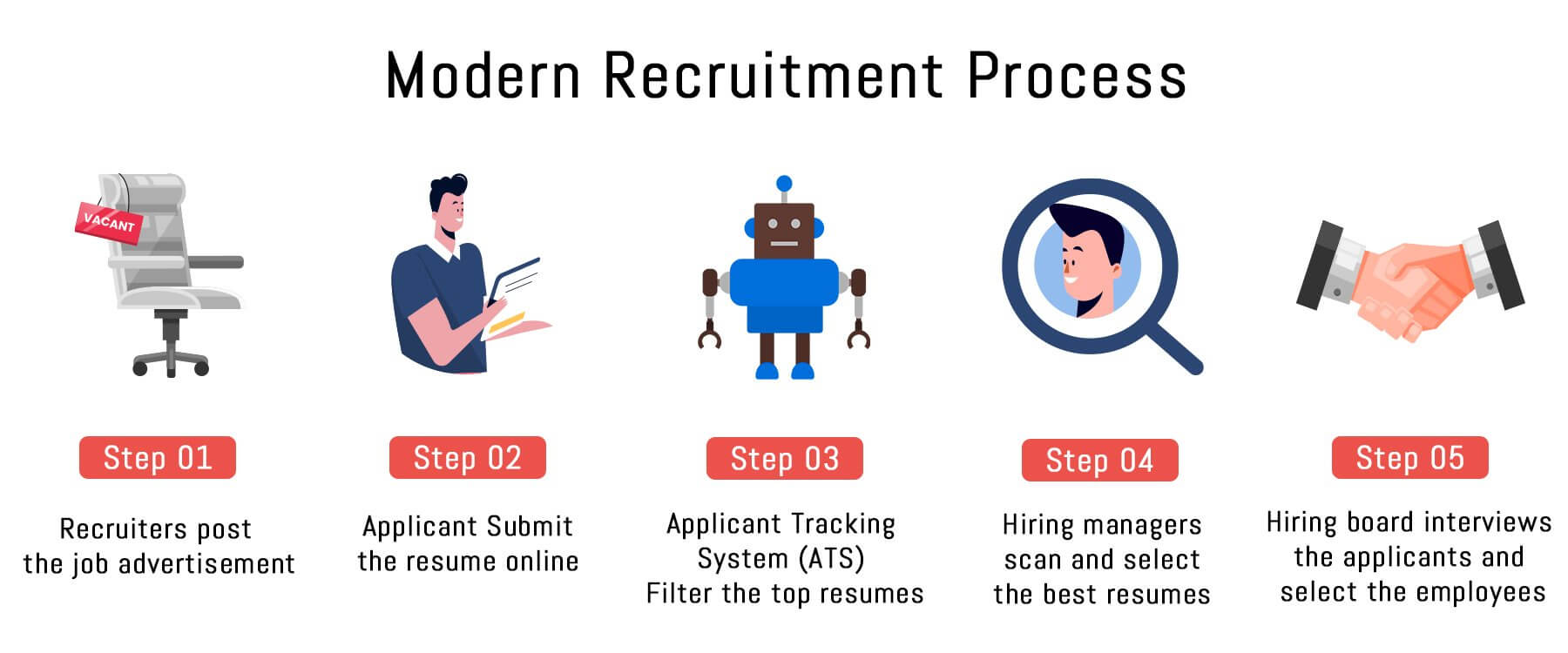 Bed Tester Resume Example (Text Version)
Levi Sebastian
Experienced Bed Tester
+(310) 0000 000
levisebastian@example.com
Fort Pierce, Florida
Summary
Punctual bed tester with 10 years of experience in large-scale mattress companies. Expert in recommending the best pillows, bed base, bed frame, mattress, and mattress pads using normal bed testing, bunk beds testing, and high bed testing methods. Provided more than 50 reports about the comfort, noise disruption, and room lighting by sleeping under any condition such as with wire attachments, having suggested drugs, eating required foods, and drinking the appropriate beverages.
Work Experience
Senior Bed Tester
Symbol Mattress Inc, New York – 2015/Jan – Present
Processed the different 5 bunk beds tests to find out the best one.
Slept at least 5 different types of beds with wires attached circumstances more than 6 hours per day.
Used at least 1 drug such as alcohol or caffeine and different kinds of foods or beverages to test the mattresses.
Created 30+ detailed reports on room lighting, comfort, noise disruption, and feelings.
Bed Tester
Sleep Innovations, Washington – 2010/Jan to 2014/Dec
Wrote more than 50 creative reports including the experience of the mattresses.
Collected the different information about the sleep tips and habits by interviewing the people.
Conducted the best bed frame, bed base, mattress, mattress pads, and pillow testing methods, and interpreted the results.
Spent 3+ months with the bed testings that were far away from home.
Education
High School Diploma – 2007/Jan to 2009/Dec
Bentonville High School, Bentonville
Skills
Communication skills
Organizational skills
Time Management skills
Teamwork skills
Computer skills
Decision-making skills
Creative thinking
Report writing skills
Memorization skills
Cooperative skills
Power napping (20 minutes+)
Body Fitness
Bunk beds testing
Sleeping under any condition
Knowledge of Hybrid, Latex, Memory Foam and Coils Mattress
Languages
English – Native Speaker
Russian – Working Knowledge
German – Good Working Knowledge
Chinese – Very Good Command
Want to build a perfect resume by yourself? Click on the below button.
Want to get a perfect Bed Tester cover letter created by an expert?
People who read this also read: