Best CV Format for Sweden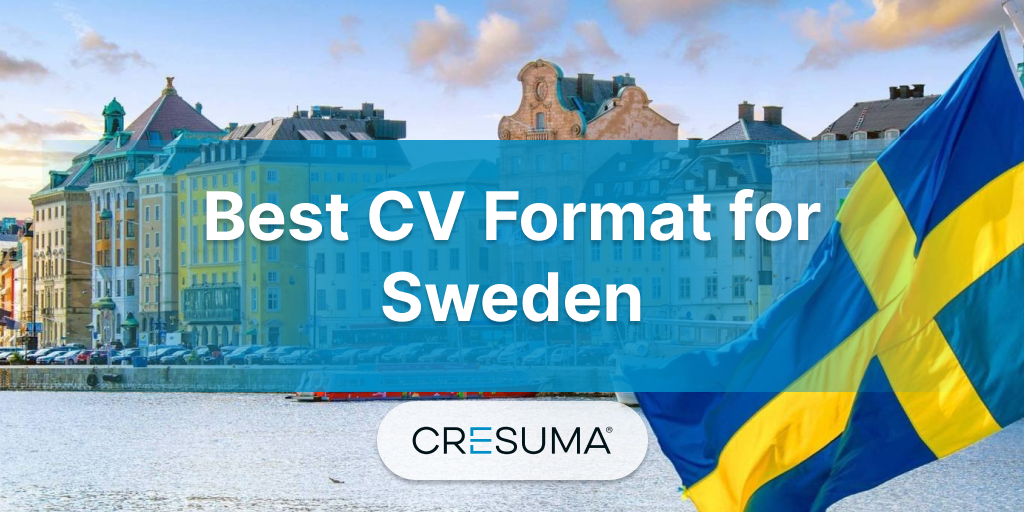 A curriculum vitae or Meritförteckning is a must-have when applying for a job in Sweden. Whether you are submitting an English CV or have translated your resume to Swedish, you need to know exactly what to say. Here's our guide on the best format for your Swedish CV.
Want to avoid the hassle of creating your CV? Use Cresuma's free resume builder instead.
Heading
In Sweden, it is common to have a heading for your CV. Just stating CV or Meritförteckning is enough for this section.
The best kind of heading to use for your CV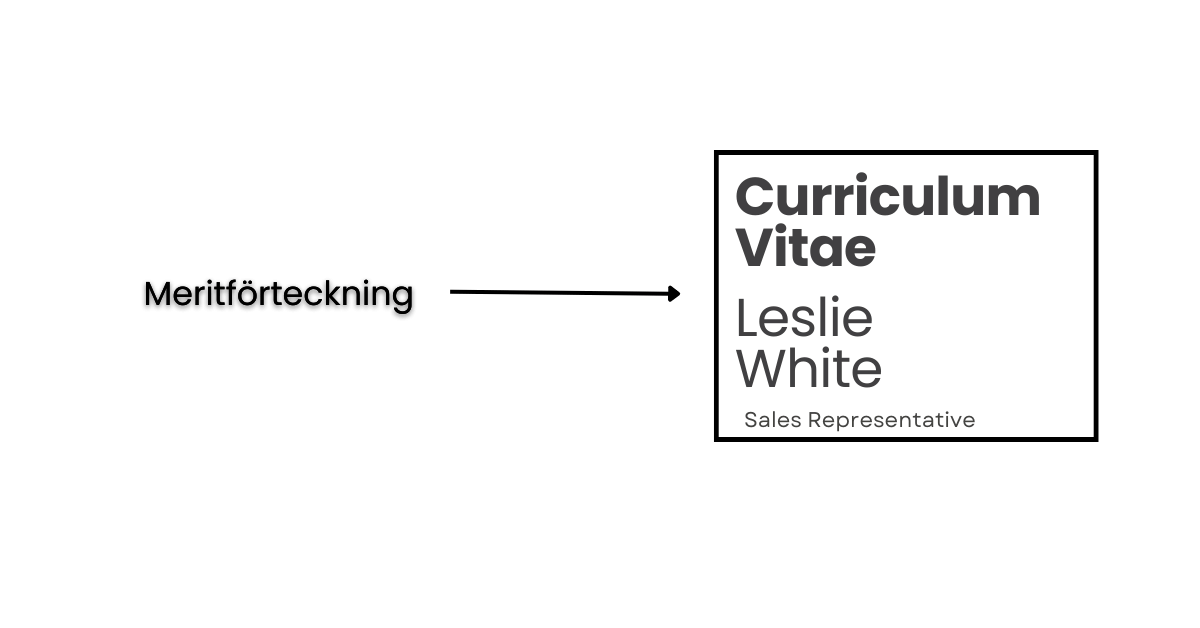 Personal Details
Like most countries, your personal details are the first things that a recruiter should see. It should include your name and surname, address, telephone number, email and LinkedIn account (if you wish). You can also include the link to a professional portfolio.
Adding an image of yourself is not a requirement and depends on your personal preference.
An example of a great way to show your personal details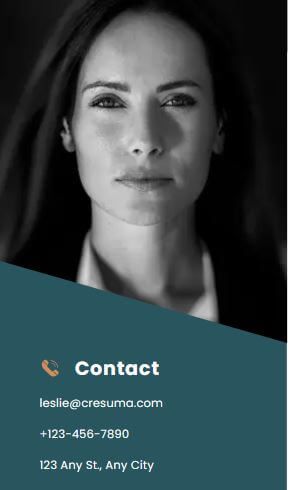 Profile
You always need to introduce yourself to the recruiters so that they can see exactly what you bring to the table. A short summary detailing your professional journey is often a good way to make them engage with your CV. Including keywords or phrases that you find in the job listings into your profile can also help you to pass ATS screening.
An example of how to write your profile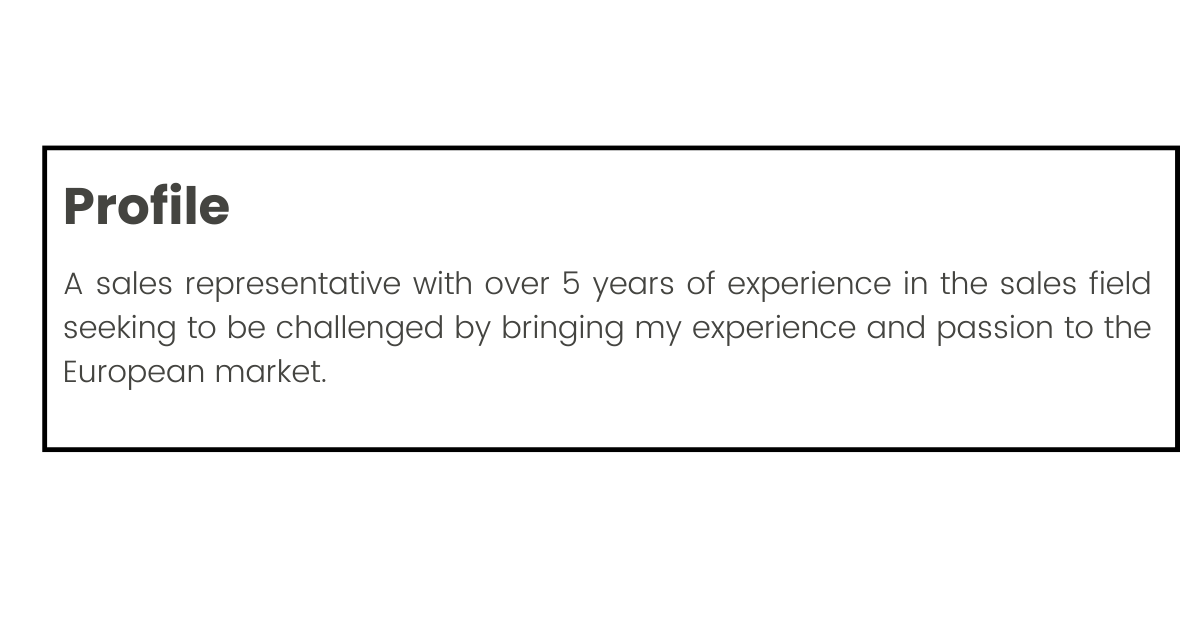 Work Experience
The Arbetserfarenheter should be stated in reverse-chronological order for clarity and ease. The company name, the dates you worked, duties and achievements while in the company should be mentioned in this section. For how to use reverse-chronological order, see our article on the Best Resume Formats. It also should be written in easy-to-understand language and to the point to make it simpler for recruiters to go through your CV.
It's also a good idea to match keywords from the job listing that are relevant to you in this area so that you pass ATS screening.
Find different industry keywords through our Keyword Screening Tool.
How to write Work Experience on your CV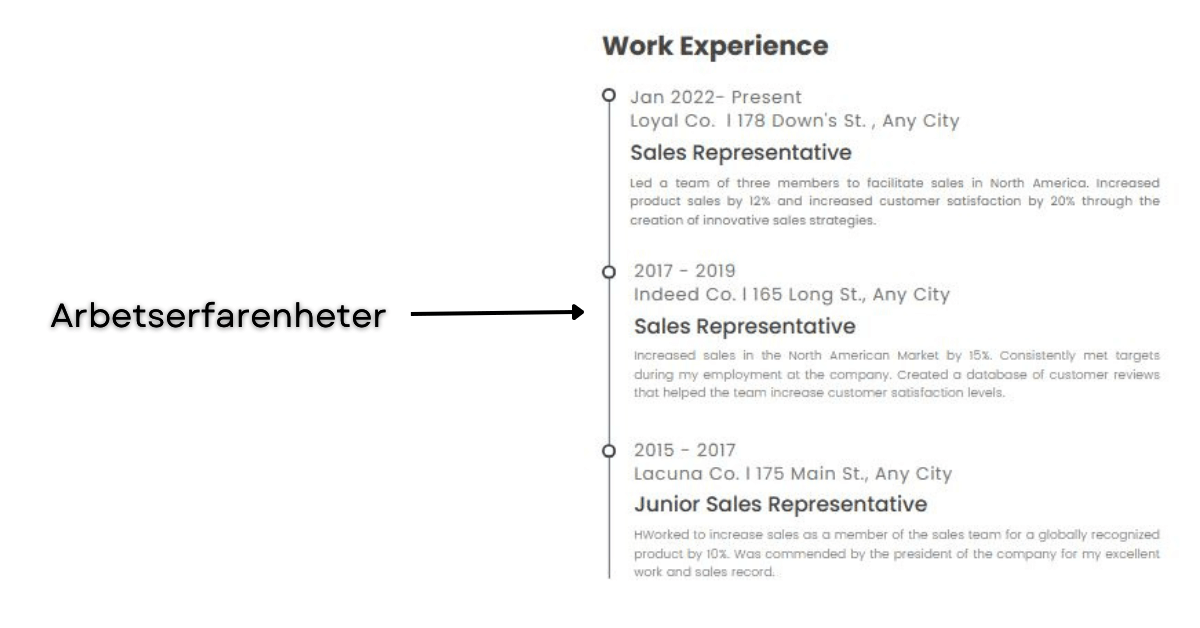 Education
For Europe, the education section of your CV can be of more importance than your work experience. While you need to prove that you have practical skills, you also need to show that you have the technical skills to back up your claims and this can be shown through your education.
You should include the title, dates, university and city you studied in on your CV when you list your qualifications. If you have any relevant seminars, congresses, courses, and conferences that you have attended, you should include them in this section to show your interest.
Best way to list education in your CV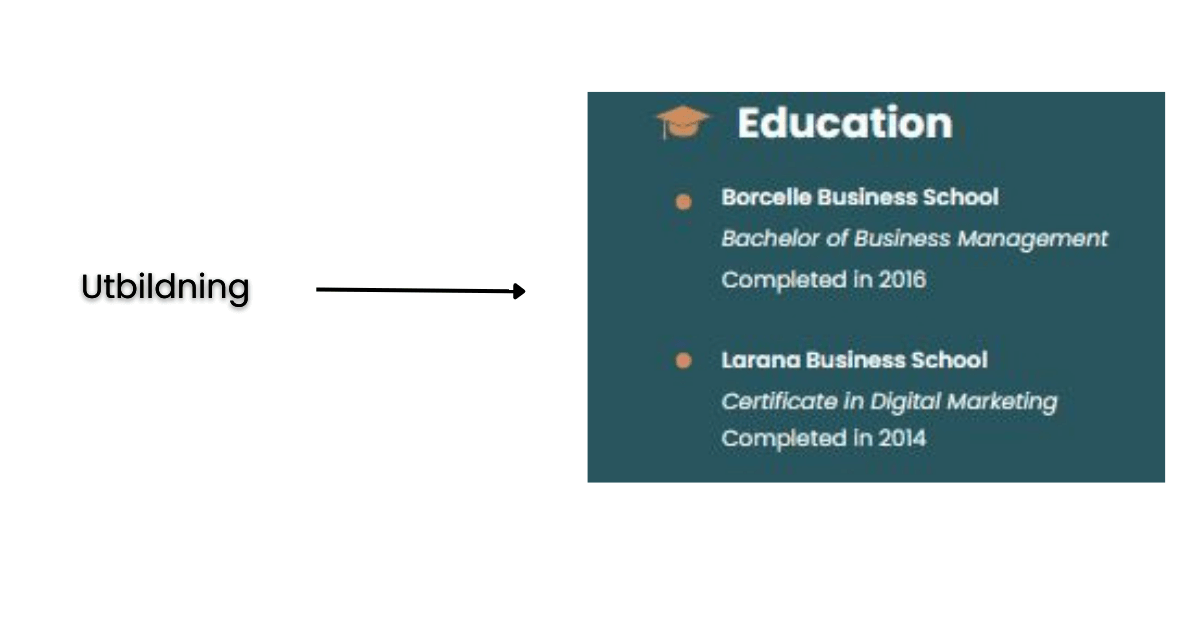 Languages
If you are going to Sweden, you need to learn Swedish. Not everyone has the same level of skill, however, so it's a good idea for you to mention how fluent you are in the language.
There are a few ways you can show your fluency in languages. Here are a few of the most common ones:
You can follow the ranking system of the Language Passport used for the Europass CV.
You can rank your fluency in reading, writing, speaking and listening out of 10.
You can mention your rank as fluent, medium/ moderate understanding or low.
A great example for how to mention languages in your CV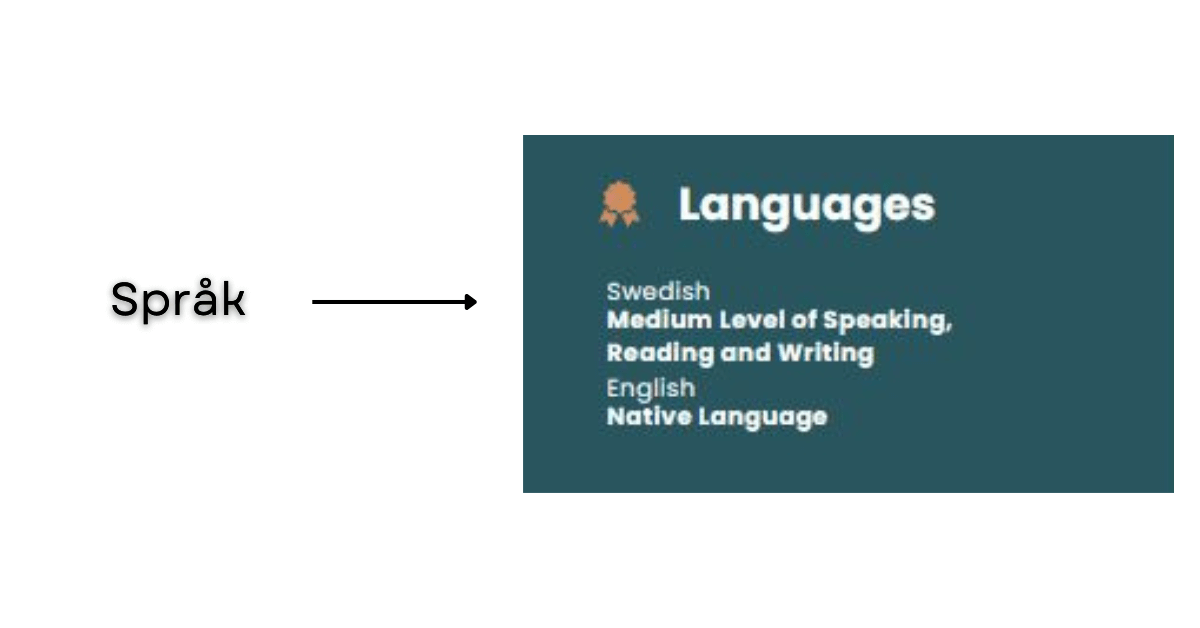 Skills
Your skills section needs to be a standout, no matter what country you apply for a job in. Your skills and abilities (färdigheter och förmågor) need to convince employers that you are the right person for the job, and they absolutely should hire you.
Since you need to make the absolute best impression, it's a good idea to avoid buzzwords that will negatively impact the way HR managers perceive your CV. Try Cresuma's Buzzword checker to ensure your CV has no negative buzzwords.
The best way to highlight your skills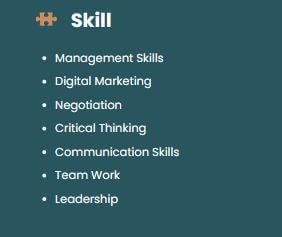 References
You don't need to have your references in your CV, but it is a good idea to have them on hand. You should also remember to tell your referees that you have applied for a post in a particular company, so they are prepared when they are contacted.
An idea of how to format your references

Now that you know how to create a Swedish CV, you can create your own. If you need CV's for other European countries, check out our French, Italian and UK CV formats. Or if you want a one-size suits all, see our articles on the Europe Pass CV.
Check our International Resume guide for more articles on how to create an international CV and if you need more resume help, we have a wonderful career guides blog that will answer all your questions.
Enjoyed Reading?
Help Cresuma cover the server and other costes to continue this 100% Free Service. Show your support below.