Seven Tips for the Perfect French CV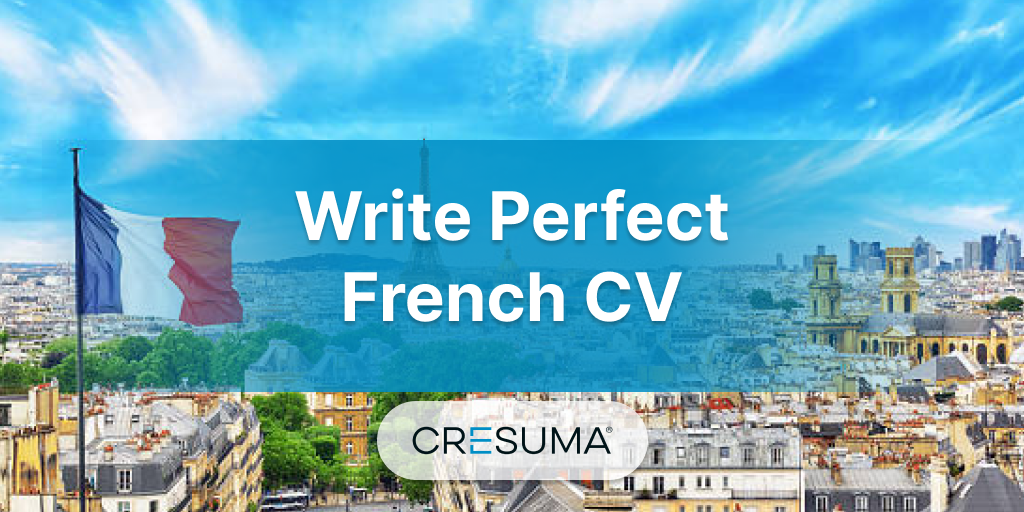 Cute cafes and charming streets are the essence of France, and everyone wants to work there. In this article, we are going to take you through the essentials that you need to know about the French CV Format.
Here are the seven most important things you need to do to have the best French CV:
Don't have the time to create your own CV? Try Cresuma's Resume builder, which will create the CV for you for free.
1. Use the right CV Format
Keep it simple. Even though you may be tempted to make your CV colorful, it is always better to use a simple format with muted colors and clear fonts. Your CV shouldn't be more than 1-2 pages long and therefore, you should be as concise as possible.
Like most countries, the best format for your French CV is the reverse-chronological format. However, the other formats can be used if they are more suitable for your level of studies and experience. To learn more about which format suits you best, see our guide to the best resume formats.
An example of a good French CV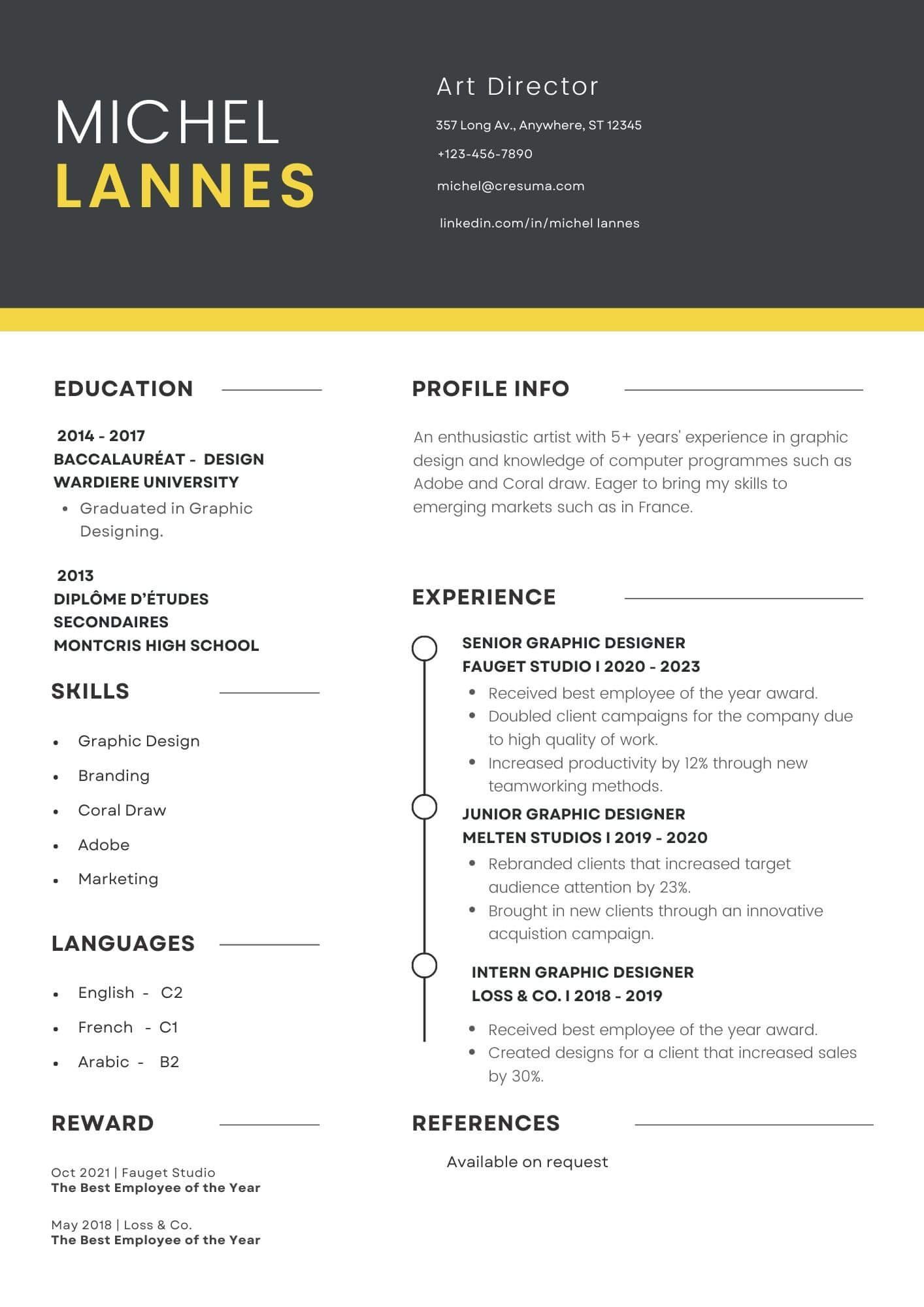 2. Make sure that your Heading is Perfect
Your heading is the first thing recruiters will see so you need to make sure all the relevant details are there, like in our example below. In France, there is a checklist of details that you should have on your heading. They are:
Name
Mailing address (Optional)
Telephone number
Email address
LinkedIn profile (Optional)
The position you are applying for

3. Have a strong Summary Statement
A strong summary will engage the recruiter's attention and is a must on a French CV. Try to use keywords that you find in the job listing to make your CV stand out in front of the hiring manager and pass ATS screening, as well.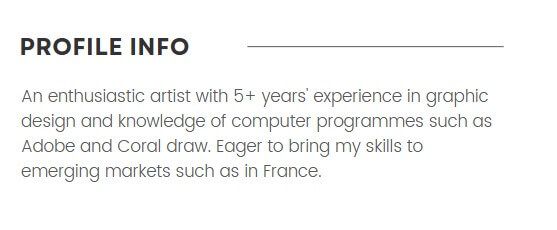 Not sure what Keywords to use? Use Cresuma's keyword checker to find the best keywords for you.
4. Highlight your Work Experience
Work experience is a big deal in France. You should be prepared to mention major milestones and awards that you have received in this section. It is best if your claims can be backed up with hard facts and figures to help really sell your capabilities.
Try to avoid negative buzzwords when you are mentioning your work experience as that tends to make HR managers dismiss your CV.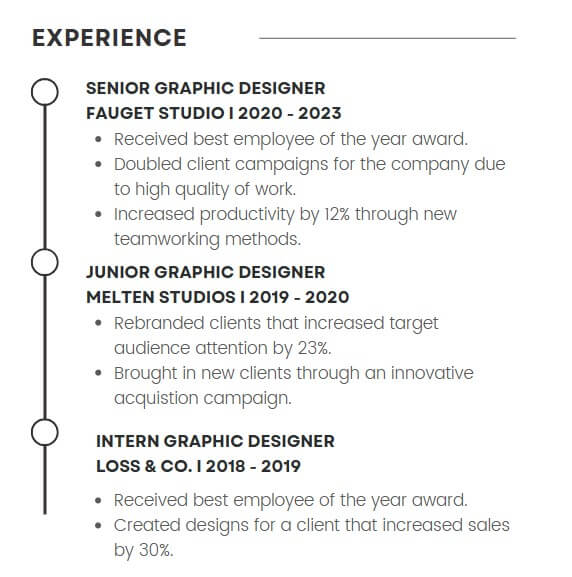 Does your CV have buzzwords? Cresuma's Buzzword Checker can check your CV for you and help you get rid of buzzwords.
5. Talk about your Education
Your education is very important in France. If you have any enhancements to your qualifications, such as graduating cum laude, mention them. If you really want to impress, you should also translate your degrees to the French equivalent.
Take a look at our handy guide to French Qualifications
High school diploma - Diplôme d'Études Secondaires
Bachelor's degree - Baccalauréat
Master's degree - Maîtrise
Doctorate – Doctorat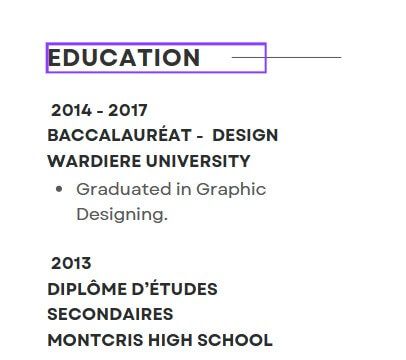 6. Include other relevant sections
Language skills, computer skills and other relevant sections should be added to your CV to emphasize your appropriateness for the role. Here's a list of possible additional sections:
Skills
Languages
Hobbies and Interests
Awards
Certifications
Tip
Remember to mention your level of competence when you are including your languages and skills so that employers can accurately understand how skilled you are.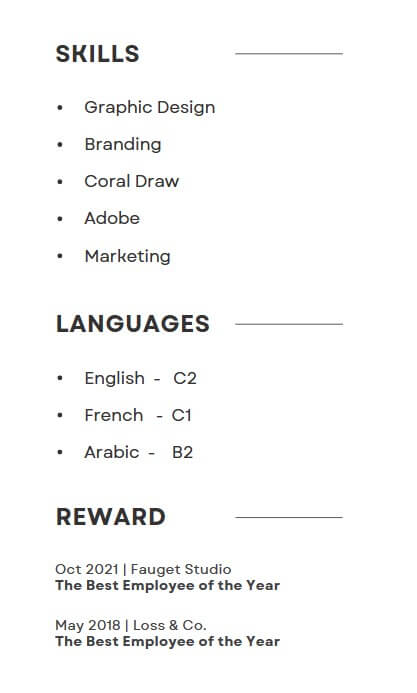 7. Get a Proofreader
It's always a good idea to have a second opinion. Try asking a native French speaker or more fluent speaker of French to review your resume so that you can be sure that your CV has no glaring grammar mistakes.
It's time for you to create your own French CV. If you want to create one CV for all of Europe, check our article on the Europass CV. Or if you want more specific Europe CV articles, we've got you covered with guides for UK, Sweden and Italy.
Check our International Resumes page for more international resume guides or our career guides blog for more CV help.
Enjoyed Reading?
Help Cresuma cover the server and other costes to continue this 100% Free Service. Show your support below.