Best Career Blogs To Make Your Career Better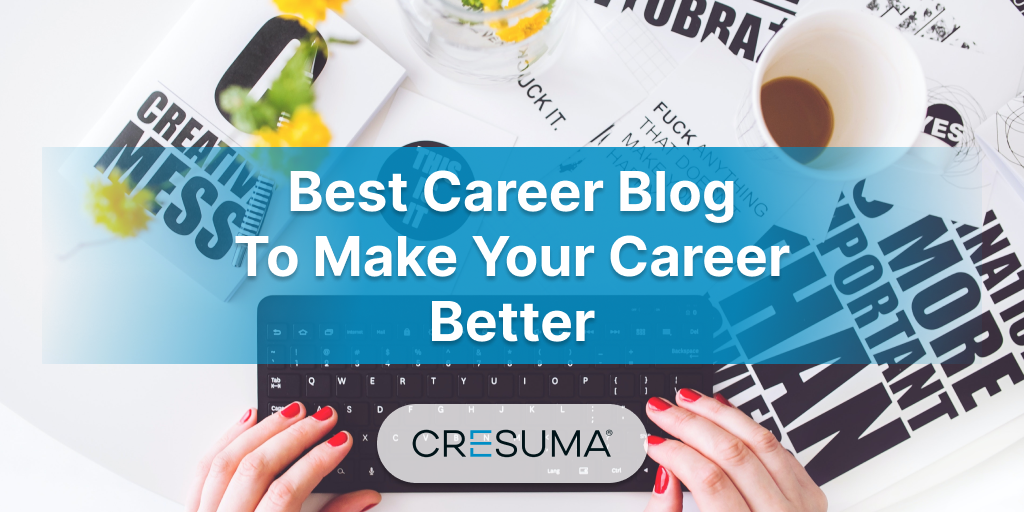 Finding a resource website or blog with good career advice can be a daunting task these days. But now you don't have to waste your valuable time in searching for the right career blog. We have done that for you. After an in-depth analysis we were able to identify some of the best career blogs on the internet.
We are confident that all these resources will be able to resolve any issues you may have regarding careers and job search. Whether you are a job seeker or an experienced professional, there are many important articles on career development you could read in the following career blogs.
We have considered several factors in listing these career blogs and have given high priority to resources that answer the questions of job seekers. Enjoy reading this list of hand picked helpful career blogs and find exclusive career content that you will not find anywhere else.
Let's dive in!
Best career blogs you should follow in 2023
Career Enlightenment
Career Sidekick
Flex My Finances
My Life, I Guess
Cresuma
Reed
The Bubble Blog
The Daily Muse
TopResume
Work It Daily
01. Career Enlightenment
---

Career Enlightenment is an award-winning career blog. It has a group of writers, thinkers, and career coaches who strive to make your job search easy and straightforward. This blog has articles regarding social media job seeking, resume building, personal branding, LinkedIn tips, Facebook job search, Twitter job search, etc.
Featured Articles

For example Successful Tips for Selecting the Best Career of Choice Choosing the right career path is one of the milestones in your life. But do you have a problem choosing the right career for you? If so, this article provides the answer.
For example 5 Tips on How to Balance Work and School If you are a student who does a part time or full time job, these tips would be beneficial for you to balance work and school.
02. Career Sidekick
---

If you're a job seeker or an employee trying to get noticed and to have a career advancement, Career Sidekick has some amazing articles you should read right now. This includes advice on resume writing, LinkedIn, networking, job search, job interviews etc.
Founder: Biron Clark
Featured Blog Articles

For example How to Answer "When Can You Start Working? It seems like a simple question. But if you are unable to answer it properly it could cost your job opportunity. Learn how to answer it correctly.
For example How Many Jobs Should You Apply For? This article will tell you how many jobs you should apply for and how frequently you should apply for jobs.
03. Flex My Finances
---

Their ultimate goal of this blog is to change the mentality of both employers and candidates. Through Flex My Finances, the writer tries to offer advice regarding job interview tips, job interview questions, resume writing, choosing a career, recruitment process etc.
Featured Blog Articles

For example How To Write An Executive Resume For The C-Suite – C-level jobs are the most competitive positions and you need to have a compelling and executive resume to stand out among other applicants.
For example The Starter's Guide To Working From Home – This is a remote working era. Thousands of people are unfamiliar with working from home, but now is the time to get used to it.
04. My Life, I Guess
---

If you want to find solutions to the problems you face while working, there are many articles in My Life I Guess that can help you with. You can find career advice and many free resources here regarding how to apply for a new job, how to start your own business, and how to become a valuable employee to your company, etc.
Founder: Amanda Kay
Featured Blog Articles

How to Ask for a Promotion at Work
How to be Happy at Work – Stop doing these 11 things immediately to be happy at work, to get paid well, and to have a healthy work life balance.
05. Cresuma

---
This is a great resource if you are searching for a knowledge source on career, job hunting and resume writing. The latest career tips from Cresuma will help you to take your career to the next level. It is an emerging career platform with online resume builder and cover letter builder tools for job seekers that can be used for 100% free.
Important Articles

How to Write a Perfect Resume – Get to know the resume tips and tricks to follow in order to write a perfect resume that will attract recruiters
Cover Letter Examples 2023 – See the cover letter examples, download editable cover letter versions for free or have a great cover letter written by an expert.
Highest Paying Jobs in the World – Get the list of highly paying jobs in the world and align your resume to them
06. Reed
---

Reed is a job-site and they offer a range of career advice on finding the right job, and also news and information, all designed to help you whatever stage you're at in your career. The uniqueness of their articles is that they create articles based on facts. So, if you are looking for facts, it will be important for you to read the advice in the Reed blog.
Interesting Articles To Read

What to wear for an interview – Do you also have a question about what to wear when facing an interview? So here is the solution for you.
07. The Bubble Blog
---

Bubble Jobs is a UK jobsite for digital and technology careers. They are constantly creating helpful career tips and resources to aid your job search. It also facilitates you to find, interview, job search and recruitment advice.
Latest Blog Articles

Top 5 Competency-Based Interview Questions - Competency based interview questions help hiring managers to understand how you will react in certain scenarios in the workplace. So here's how to answer such questions.
4 Steps To Prepare For A Video Interview – Video interviews have been the most popular interview method in recent days. So it is worth preparing yourself for the next video interview.
08. The Daily Muse
---

No matter where you are in your career, The Muse is a great place to get the expert advice you need to succeed. Get practical advice on finding a job, improving your resume, and succeeding in the job you are doing now with the help of hundreds of certified and trained coaches.
Co-Founders: Alex Cavoulacos & Kathryn Minshew
Featured Blog Articles

The 31 best LinkedIn profile tips for job seekers – Expert tips on creating a LinkedIn profile that will help you land your next job or get noticed by recruiters.
Ultimate guide to answering the most common interview questions – a list of 50+ most frequently asked interview questions and answers.
09. TopResume
---

TopResume helps professionals to build their personal brands and career tools. They offer career advice in various categories such as resumes, cover letters, interviews, personal branding, networking, job search, salary negotiation, career change, setting career goals, and your job search and motivation and inspiration.
Founder: Jeff Berger
Latest Blog Articles

How to Check if My Resume is ATS-Friendly – – In present, most of the companies use resume screening software to streamline their hiring process. So it is very important to check whether your resume is ATS friendly or not before submitting it to the employers.
How to Ask for and Get Endorsements on LinkedIn – LinkedIn endorsements are a great way to verify your skills. So here's how to ask and get endorsements on LinkedIn.
10. Work It Daily
---

Work It Daily is an online learning platform that helps thousands of employers to gain employment, make career changes, or advance their careers. It will guide and support you as you work towards your career and job search goals.
Founder & CEO: J.T. O'Donnell
Featured Articles

3 Easy Ways To Be Happier At Work – Everyone of us wishes to be happier at work. Do you know how to do it? Here's the solution.
10 Things To Immediately Do On LinkedIn – LinkedIn is a perfect tool which can be used for anyones' overall career growth. Make it a more effective job search tool by following these 10 tips.
You have just seen some of the best career blogs that we have analyzed and hand picked on the internet. We don't stop here. Our analysis will continue. If we come up with an extraordinary career blog in the future, they will be added into this list without any doubt.
If you haven't yet found the career blog you are looking for, check out the Top Hundred Career Blogs and Websites – listed by FeedSpot. It also includes some amazing blogs and websites that contain valuable and important career resources.
However, regardless of the job posting you may find anywhere, one fact remains firm. What is it? You need to have a great resume in hand to submit. Therefore, it is always crucial to have a good resume ready.
Want to build an ATS friendly resume?
Want to get a perfect cover letter created by an expert? You may just get it done now just for $4.99.