How to write a Budget Analyst Resume | Complete Guide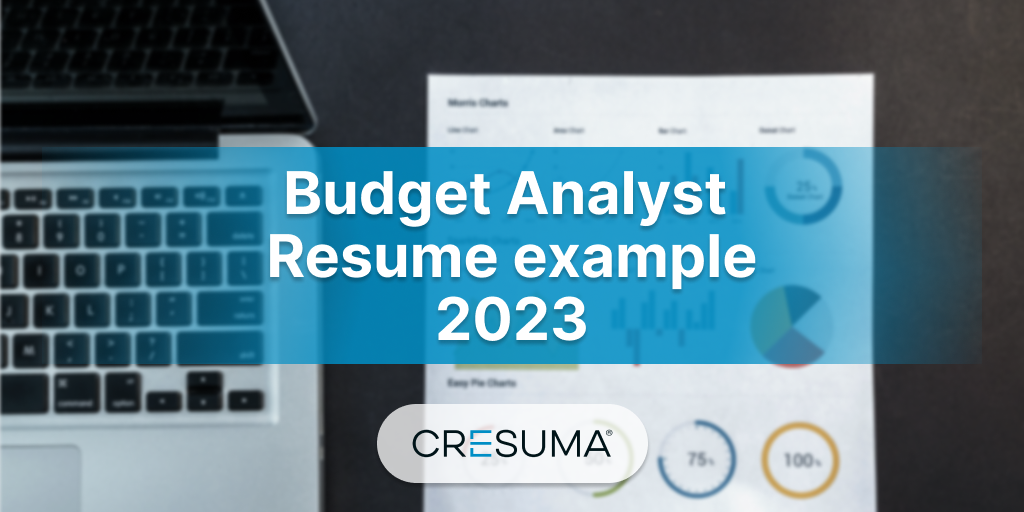 Running a business without a Budget Analyst is always risky because otherwise the company will go out of planning its finances which will bring definite losses for the company. That's why a companies need and seek for good budget analysts. They look for the right candidate, one they can believe who would bring fruitful outcomes. Therefore, getting selected for this position has also become difficult. That's when and why you need to think about a good Budget Analyst Resume to submit. Don't worry here, we will talk everything about it; Everything about how to write a good budget analyst resume.
How to make your Budget analyst resume powerful?
Writing a powerful resume is key to ensuring you get your dream job. and when we say powerful, we must say that your resume summary has to be specific, impressive and concise. Your summary is actually your representative before you are present at the physical interview. Therefore, the first impression is very vital.
Here are some tips to follow when you are writing your summary.
Choose the correct language when you write the resume. Most importantly, it should not be fancy writing but professional and to the point. Do not forget to use specific words and phrases related to the job. That is essential.
Show your knowledge of the tasks, and list our relevant qualifications according to the job description. Of course, adding unnecessary capabilities in non-related areas adds up words. On the other hand, it is not going to do any job of impressing the employer. So, make sure to list them out to the point.
Getting specific makes your resume powerful and precise. There, do not forget to talk with keywords as the recruiters look for the keywords to extreme down the resumes they receive in thousands. Adding name-dropping tools and skills to match what the employers are looking for. Moreover, it will help you to pass the keyword test.
Budget Analyst Job Description
Before you apply for a particular job role, it is essential to know the details about the job role well. Same as any other job, or sometimes more, the role of the budget analyst is full of critical tasks.
Ok. let's see what areas a budget analyst has to focus on.
The companies look for a strong personality that can help the company in effective budget planning and spending. Reviewing the budget proposals and analyzing data is one fundamental expectation in determining the correct allocation of funds. Moreover, the employers expect the budget analysts to have strong mathematical knowledge and skills and the ability to think critically. Furthermore, the person who takes up this role should know the legal aspects of budgeting. Strong attention to detail, writing skills, and excellent communication and fluency are required languages that add additional benefits in performing the given tasks well. The company's ultimate goal is to organize the finances to ensure profitability and growth.
Budget Analyst Management Skills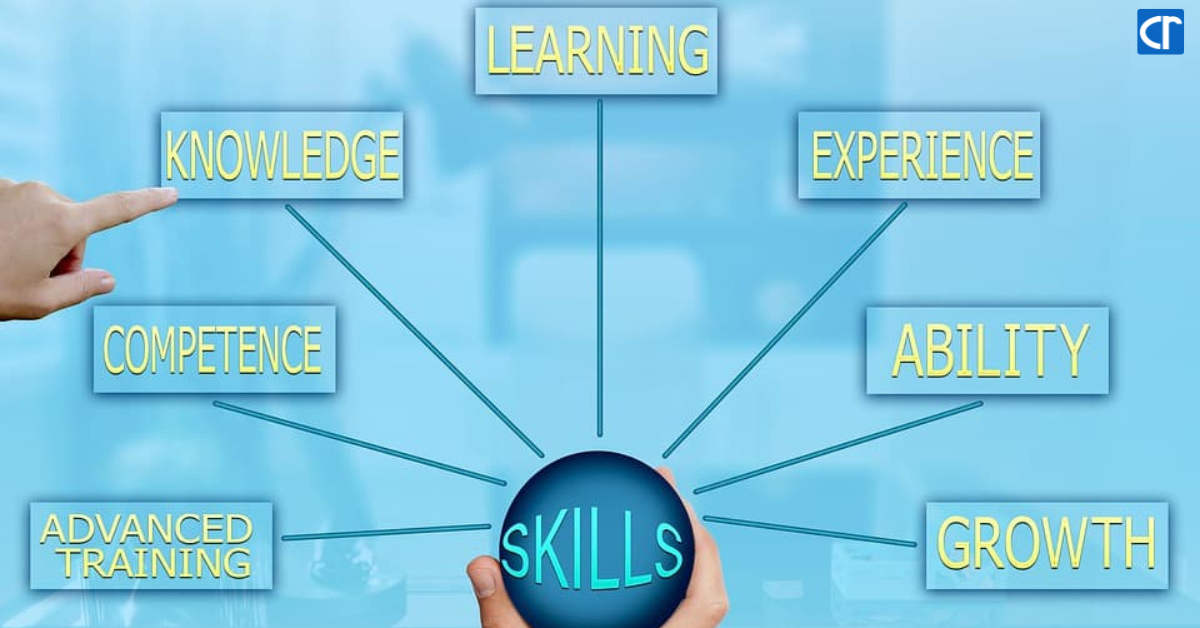 The companies expect the candidates to have a set of skills. Before applying for a particular position, it is essential to have a good understanding on what are the skills you need to process.
The candidates should have experience in budget analysis. Usually, the companies expect the experience of a certain number of years.
Knowing data analysis and forecasting methods is another critical area in which you must possess excellent skills.
The applicants need to understand budgeting and regulatory requirements well.
You also need to have excellent mathematical ability and analytical power.
Besides theoretical knowledge, you are expected to be proficient in MS Office and databases. It is advantageous if you have the knowledge and experience in graphic software.
The candidates are also expected to have outstanding communication skills, both verbally and written.
Attention to detail is a must.
The educational and academic qualifications have an equally important weight. A BSc or an MSc in accounting, finance, or Business is needed.
Listing out the skills clearly and well gives the employers a better impression of the candidate.

Budget Analyst Resume Objective - Samples
When you write your resume as a budget analyst, it is essential to state the objective clearly. Consequently, the employers realize what your career objectives are.
Let's have a quick look at some of the budget analyst resume objective examples.
"A professional Budget analyst is seeking a career opportunity with Mountain Enterprises where I can use my management and administrative skills for the growth and success of the company."
"Searching for the position of a Budget analyst with a reputed organization that offers challenging tasks, good incentives, and the opportunity to contribute to the growth and productivity of the company."
"Looking to join Mason Stock as a financial analyst, with over ten years of experience in corporate financial analysis and overall management in business operations."
"An experienced Budget Analyst with over 5 years, looking to work as a Senior Budget analyst at DRM Pvt [Ltd] to utilize statistical techniques and analytical skills in evaluating and creating growth opportunities in the organization."
"A highly skilled Budget analyst with extensive experience in progressive accounting and analysis reporting seeks to join the team at Masters Inc. as a Senior Budget analyst."
"Seeking the role of a Trainee Budget analyst at Crystal Firms to learn about financial structures through a comprehensive analysis of company debt."
"To advance my professional career as a Budget analyst with an executive-level management position in a popular company using budgeting skills and knowledge of operations."
"Expecting the position of a Budget analyst in an environment where the ability to evaluate and recommend optimal financial processes can be fully utilized."
"Looking to join Oak industries as a Budget analyst to improve the company's financial systems, along with three years of experience as a budget analyst."
"A result-oriented Budget analyst, seeking to work in a challenging environment that provides an opportunity to use my business development management skills."
Tip: The objective needs to be simple, direct, and short so that it is clear to whoever reads the description.
Budget Analyst Experience in Resume

Next comes a critical task. That is how to list budget experience on a resume. Let us help you with a few tips that help to make your resume look professional and robust.
The work experience sections should look attractive and excellent to create your expected demand.

When you list your experience, list them starting from the most recent ones.
Each job role must be mentioned with the company name and position. Also, saying the duration of work experience is an added advantage. It makes the employer realize the importance of your work progress.
Use the bullet points to describe your accomplishments. The latest job should have the highest achievements and mention fewer than the older titles.
Remember to include the action words for each achievement to draw attention
Use numbers to describe your professional achievements. It makes the achievement sound more realistic.
The final point is to get it run by the Resume applicant tracking system and get it passed. It depends on the uniqueness of your resume.
Budget Analyst Resume Buzzwords
Resume Buzzwords are usually of two kinds. Positive and Negative. Negative buzzwords are the overused terms or words that have lowered the appealing power of those word's original meaning or though of it. These badly impacts on the resumes. because, they have been used so much that the recruiters now find those words as too common all the while positive buzzwords are more powerful and bring some thought to the recruiter to consider you. Therefore, always keep in mind to avoid negative buzzwords on your resume.
Do you want to check if your already written resume too have buzzwords and what kind of buzzwords you have used on it? Try buzzword checker. it will give you a full buzzword analysis of your Budget Analyst Resume or Cover Letter.
Budget Analyst Resume Keywords
When you complete the details for your resume, make sure to use the keywords. It makes it easy for the employer or the recruiter to select the needed application fast. Also, using the correct keywords makes the resume look more professional, attractive, and strong.
Below are a few keywords that you can include in your resume.
Technical
Financial Reporting
Communication Skills
Budget Management
Accuracy
Compliance
Collaboration
Financial Analyst
Microsoft Excel
Database
Reconciling
Business Administration
MS Office
Accountable
Financial Planning
Apart from the above list, employers also list the following as required qualities in a Budget Analyst candidate. But you do not see them commonly on most resumes:
Top Secret Clearance
Military Experience
Security Clearance
Formulation
Budget Analysis
Finance Management
Documentation
Analysis
How do I list budgeting skills on my resume?
Listing the budget management skills in your resume should be done carefully. The perfect order of listing is an added advantage. Below are a few crucial areas that the resume should have. Anyone who sees the list gets a good understanding of what type of a career person you are.
Finance statements
Contract negotiation
Record keeping principles and practices
Organizational skills
Accounting
Business administration
Performance measurement and analysis
Cash Flow forecasting
Auditing
Having said that, you need to keep in mind that it is recommended to emphasize your skills using action verbs in the experience section.
I know how to word it is the he next concern right? well, don't worry. When you list your budget management skills, mention them clearly and briefly so that the recruiter gets a clear idea in no time. That's it. Below are some examples of how to word it.
Undertook the budget management tasks, monitored company performance against estimates and prepared the annual budgets.
Was in charge of the budget management department, prepared and managed and involved in  financial planning and analysis,
Collaborated between budget management teams and executive leadership to progress financial plans to support company strategic initiatives.
Budget Analyst Resume Types & Tips
As the final step, we expect to share a few details on the key types of resumes. We think it is essential to know and understand what kind of resume you need to write for the job role you are seeking to apply for using more resume tips. Let us see what fits you well from the below examples.
Federal Budget Analyst Resume
This resume must be highly professional and loaded with all the qualifications as the job role is very much attached to the state or the government activities. The world is related to government offices, universities, and businesses. Evaluations, preparing budget proposals, and cost-benefits analysis are part of the job role of the budget analyst. So, the resume for this job role needs all the academic and professional qualifications listed in a very professional way with a clear ambition. It is a simple Budget analyst job description federal government.
Entry-level Budget Analyst Resume
Even if you are an entry-level candidate and have listed out your educational qualifications well, along with the training and internships you have received, you have a higher chance of getting noted by employers. Remember to state the transition period of your occupation and look for a permanent or a junior position from being an intern. Well- listing out the training and educational information details will help you get a god to reach quickly.
Stating your objective with a positive note about your career growth and the company's growth adds more points to the resume. Moreover, it plays a huge role in building trust and confidence between the applicant and the employer. So, make sure to word the objective with the correct keywords so that the resume looks to the point and strong.
Senior Budget Analyst Resume
When you write the resume for a senior position, you must make sure to list the details in a very orderly manner. The latest job experiences have to be on top of the list. Also, the objective needs to be clear and direct. The tasks performed and academic and professional achievements must be carefully and accurately mentioned. It creates a very positive vibe about you and your personality.
Budgeting and Forecasting Resume sample
The resume for this also needs to be constructed or formed similarly. It would help if you were true to yourself and listed all the professional and academic qualifications in the most accurate method. Also, the objective needs to be straightforward and attractive. And the listing of skills has to be clear and short written to the point.
Wrap up...
You can look for plenty of budget analyst resume summary examples for all these resumes to get a clear idea. So, identify the best way to present yourself to the employer of your dream job. Through the number of examples, you refer to building up a solid and powerful resume with keywords, so that it gets noticed from the first go!
Remember to mention the most updated and reachable contact details in your resume when you mention the contact details. Also, if you are going to add any referees, you need to mention their contactable information. Consequently, employers can contact them if necessary.
The following are a few of the basics that you should remember. Before concluding, we would like to share them with you.
Make it easy to understand.
Be accurate and to the point
Proofread it several times before submitting it. As each mistake adds a point of disadvantage,
Consider writing a summary summing up the entire story.
These are a few key points that add more value to the resume. So we hope that this budget analyst resume sample is helpful for you to build up or update your resume.
People who read this also read: How to write a Perfect Resume
Enjoyed Reading?
Help Cresuma cover the server and other costes to continue this 100% Free Service. Show your support below.