What are the best resume colors 2023 and how to use them?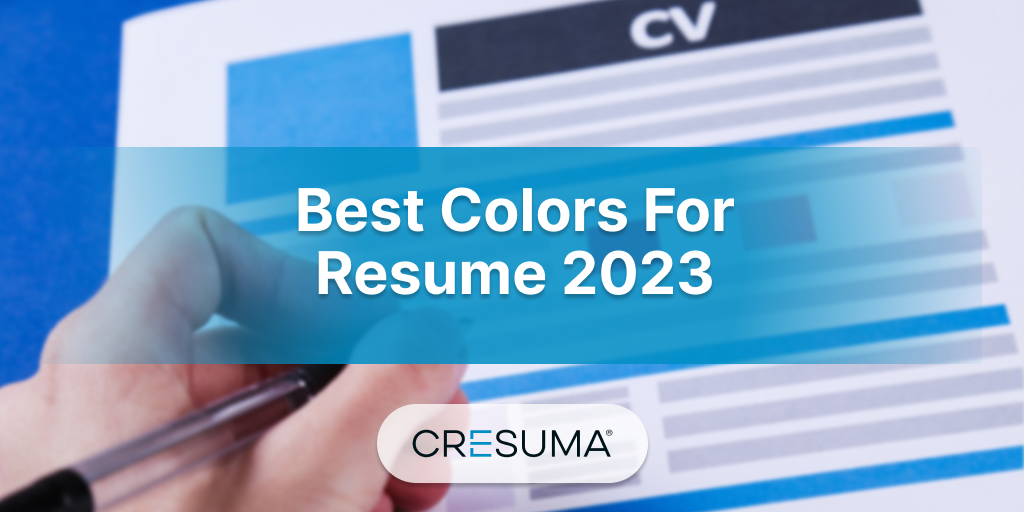 Using the best resume colors on your resume is the best trick you may try to attract the CV picker towards yours by making it stand out from the rest of the resumes. But sadly, this is where most people get stuck as well. Because they fail to use attractive colors without disturbing the reader while maintaining the professionalism of the resume. And that failure could draw the CV picker/ the head hunter's focus away from your resume. That's why knowing the best colors for your resume in 2023 is as important as your resume content.
Why should you use colors wisely on your resume?
First impression matters
Psychologically, colors have the potential to trigger feelings. Therefore, it is wise to use professional colors for resume to address the recruiter's attention and mind. If your resume is attractive and clear enough to capture the attention, your resume/cv is more likely to be picked by the recruiters. However, it's important to note that you need to match the color to the position you are applying for.
To highlight your key areas

Your key areas must be key as the phrase says it. Since the recruiters spend 6 or 7 seconds on average scanning one resume, it is of high importance to make your resume in a way that helps him/her capture the gist of your background. So you need to make sure that your key areas or the things you need to highlight such as achievements, skills, etc. are highlighted enough to draw the reader's attention.
To highlight your creativity

The colors on your resume say a lot about you. Your personality, choice, and sense of color, attitude, perspective, and everything related to creativity. This matters a lot when it comes to the positions like Graphic Designers, UI/UX specialists, Interior Designers, Web Developers, Brand Executives/Managers, etc. Because they are positions that involve or demand your creativity to perform well. Therefore, addressing them with the proper usage of colors will be a definite advantage.

What are the ideal resume colors?

Good colors for resume in 2023 are,
Blue and Black
Navy and Mint
Ivory and Charcoal
Sage Green and Black
Black and Yellow
These are just a few. To find out more and to get to know how to use them, read on.
How to use best colors for CV?
Match your colors with the below color palette for resume:

Just because it is important to use colors on your resume, that doesn't mean you need to use any color you would like. However, if you are not sure about creating a good colorful resume, using black and white with a third color (such as blue) is a safe way to go. Below is some of the best color combination /s for resume for you to get an idea as to how to match and blend colors together if you consider rebuilding your resume with colors.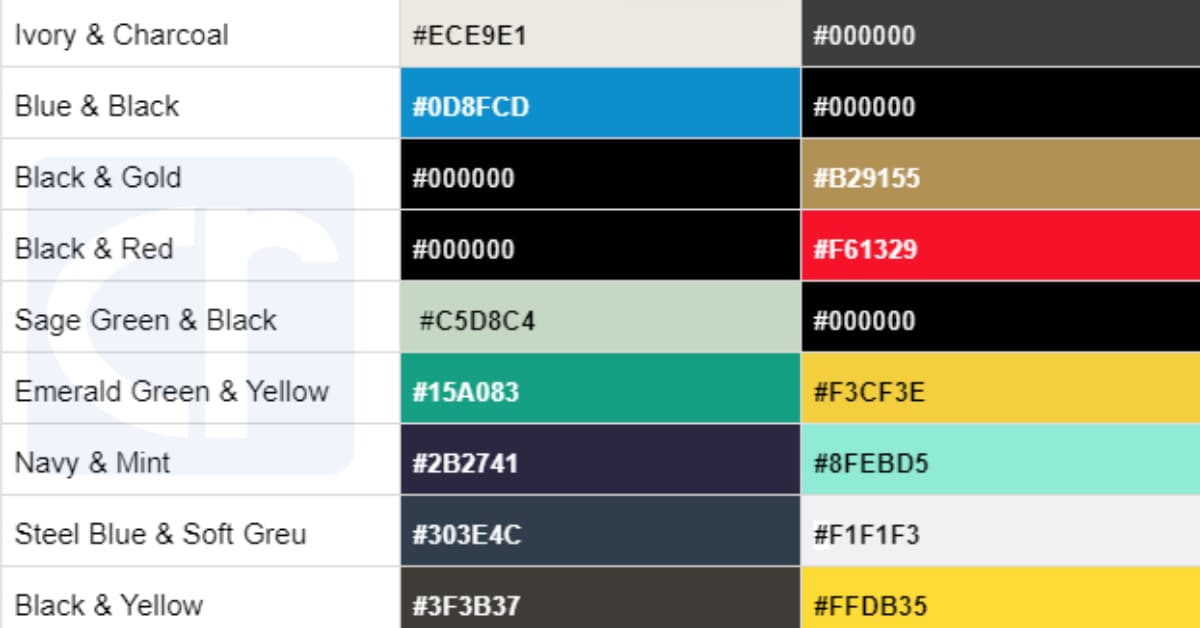 Readability & Clarity

Content is the most important part of a resume. Therefore the main focus should be given to the content, its readability and clarity. It should never be compromised against any circumstances.
Avoid Bright Colors on the resume
Bright colors on resumes are more likely to distract the reader and look unprofessional. To put it in the simplest form, the colors on your resume should complement it not to bring a negative perception or experience to the reader or the recruiter. It is also advisable not to use light colors against white background as it makes the reader even more tired trying to read what you have written.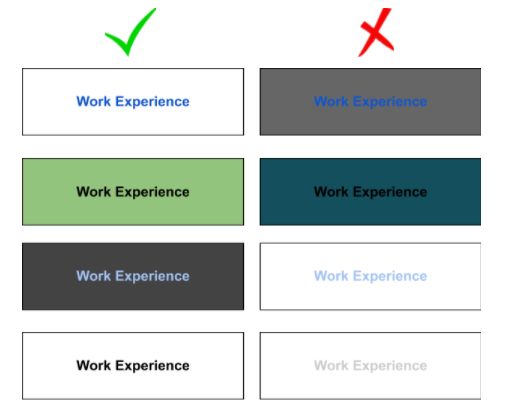 Same color for Cover Letter

It is wise to use the same color you used for the resume, on the cover letter as well. This helps you create your own brand and position in the mindset of the recruiter through color registering or conditioning.
Maximum three colors for an ideal resume
Using color combinations helps your resume to draw the attention of the recruiter. But too many colors makes the resume unprofessional and odd. Therefore, make sure you choose and use maximum three colors when you are building your resume.
Maintain both professionalism and creativity
While using the best colors on your resume is a good idea you need to make sure that you maintain the balance between professionalism and creativity throughout the resume application. The biggest task of this is to keep the discipline over using the chosen colors. Meaning not to use anywhere and everywhere but where it is necessary.
Take home from the resume colors article

This is about the best colors for a resume in 2023. Hope you have gained something unique to apply for your existing resume. We recommend you to re-read the article right before you attempt to rebuild your resume. Think about the position you are going to apply for, match the colors, avoid bright colors, keep the balance between professionalism and creativity and follow everything you have been taught. However, please keep in mind what we said, your resume content is the most important part of your resume.
The most common mistake candidates do is that they unknowingly use negative resume buzzwords on their resumes. Therefore, it is important to ensure that you have already written a perfect resume for yourself or else read on how to write a perfect resume.
People who read this article also read, The best fonts for resumes 2022